Daily rewards 17-1-22. Investment day!
Today is the day, most of us have been waiting on. Chaos Legends Packs finally will be available in public sale. No vouchers are needed to buy packs, but they are needed to get some free packs.
Less than 6 hours to go. Curious how many packs will be sold during the first day. It could go fast, but I can't imagine that it will be sold out!
Also did complete some battles outside the daily. This trying to get back into Gold III, which would grant me an extra chest. Not only that back I can use the full power of my cards in Gold, which isn't possible in Silver;
As luckily I managed to knock open that door. So 6 chest today after completing the daily with Life.
Daily rewards for 2022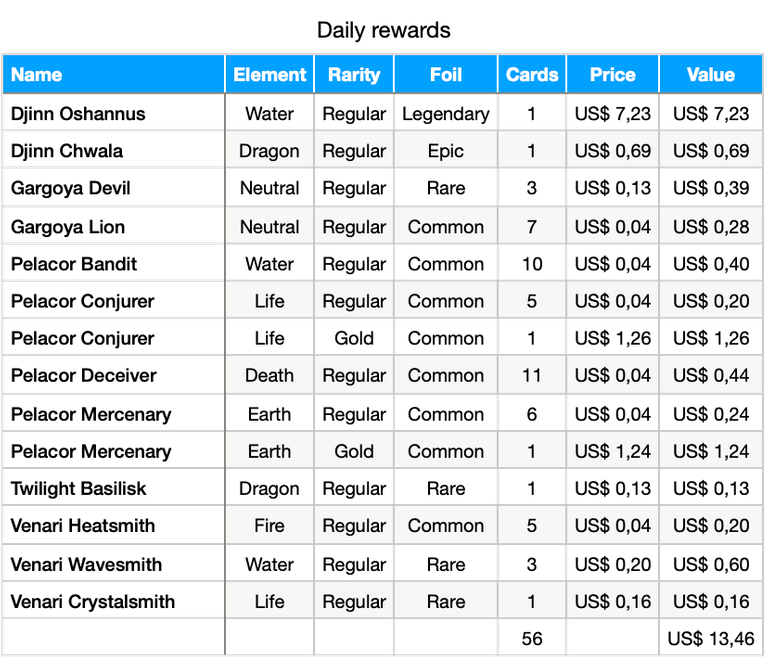 Due to the decrease in value of some cards my earnings did drop. The value could start to rise again of course when a card is printed out.
Cheers,
Peter
---
---