💞 𝕀ℕ𝕋𝔼ℕ𝕋𝔸ℕ𝔻𝕆𝕃𝕆 ℂ𝔸𝔻𝔸 𝔻𝕀𝔸. -:- 𝕋ℝ𝕐𝕀ℕ𝔾 𝔼𝕍𝔼ℝ𝕐 𝔻𝔸𝕐. 💞
Hola
#HIVERS
espero estén todos bien. Sigo con ustedes de nuevo en esta hermosa comunidad presentándoles a ustedes mi 2do post. Antes que todo quiero pedirles que entren en un estado de reflexión e imaginación para entender mejor. Creo que hacer una buena lectura es crucial para cada
#post
de esta comunidad, sin mas que decir, espero que lo DISFRUTEN!!
Hello
#HIVERS
I hope you are all well. I am still with you again in this beautiful community presenting to you my 2nd post. First of all I want to ask you to enter into a state of reflection and imagination to understand better. I believe that making a good reading is crucial for every
#post
in this community, without more to say, I hope you ENJOY it!!!
---
Es una alegría para mi presentarles a ustedes este post que lleva por titulo: 𝕀ℕ𝕋𝔼ℕ𝕋𝔸ℕ𝔻𝕆𝕃𝕆 ℂ𝔸𝔻𝔸 𝔻𝕀𝔸. 💞
It is a joy for me to present to you this post entitled: 𝕋ℝ𝕐𝕀ℕ𝔾 𝔼𝕍𝔼ℝ𝕐 𝔻𝔸𝕐. 💞
---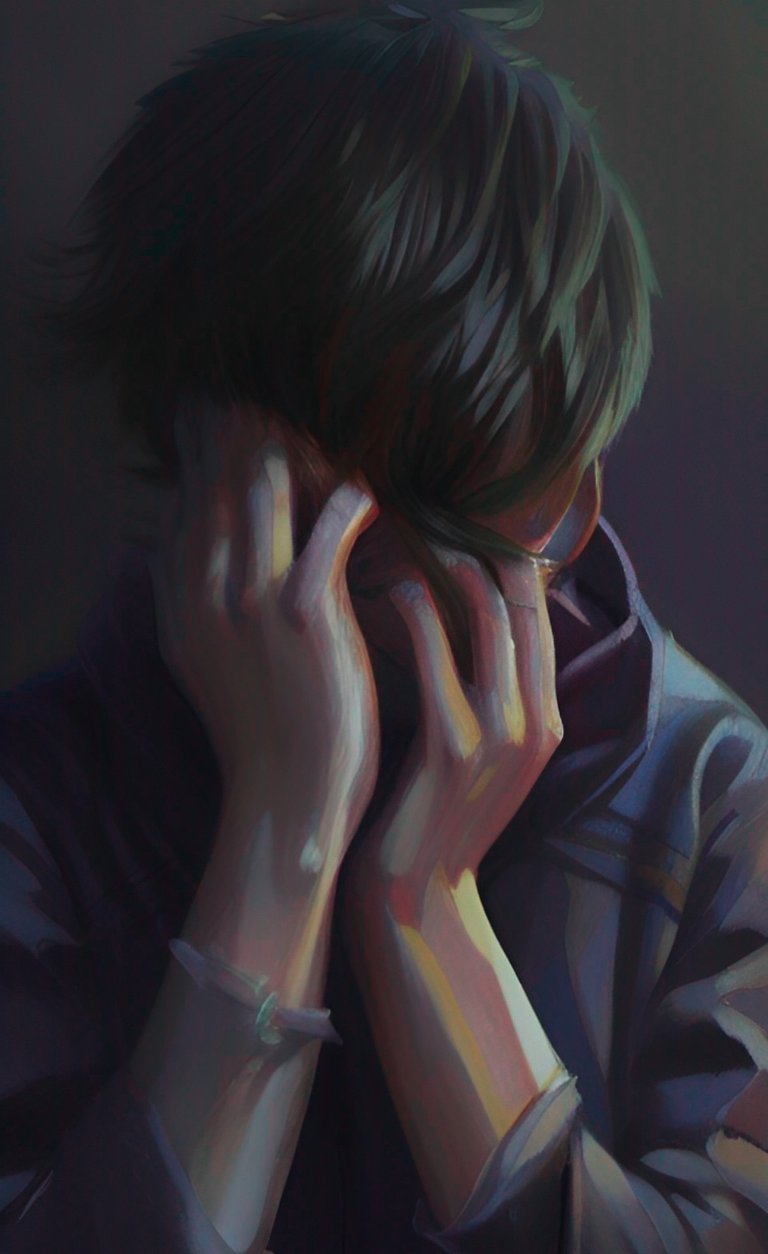 ---
direct image link 🚀
https://dream.ai/create
---
Hace aproximadamente 27 años que nací, y hace más de 15 que ya no vivo...
No recuerdo los detalles de aquel día, solo queda en mi recuerdo la mas triste sensación de agonía que viví al no poder evitarlo. Fue como presenciar un crimen en primera fila, pero sin ningún lugar al cual acudir para denunciarlo, atrapado al frente de la horrible escena como si fuera un método de tortura. Algunas veces todavía sangro, y muchas veces todavía lloro, pero nunca dejo de reír. Reír es mi escudo o una anestesia total. Por eso tengo la esperanza de que algún día sirva para aliviar el dolor, para borrar la tristeza, o para consolar tan irremediable pérdida.
Incluso ahora siento que estoy muriendo un poco mientras escribo esto, algunos dicen que recordar es vivir, pero si lo hago voy muriendo, sin embargo, no es algo que me preocupe demasiado, a fin de cuentas no es la primera ni será la última vez que ocurra.
Y si creen que suena ilógico díganmelo a mí que sigo vivo desde la primera vez que morí.
Hace aproximadamente 27 años que nací, y hace más de 15 que ya no vivo... Pero aquí sigo, intentándolo cada día.
---
En pocas palabras, el profundo sentimiento de desolación y vacío con el que en ocasiones cargamos durante años de manera inconsciente. Cuando transitamos por la vida sin un propósito o algo por lo que luchar, cuando nos embarga la melancolía y la desesperación se vuelve parte de nosotros, cómo si una prolongación de nosotros mismos se tratara. Sin embargo, el panorama no siempre es tan oscuro, y si miramos con atención, con suerte encontraremos al menos una razón para continuar con vida a pesar de nuestra muerte.
I was born approximately 27 years ago, and I have not been alive for more than 15 years...
I don't remember the details of that day, the only thing that remains in my memory is the saddest feeling of agony that I lived when I couldn't avoid it. It was like witnessing a crime in the front row, but with nowhere to go to report it, trapped in front of the horrible scene as if it were a method of torture. Sometimes I still bleed, and many times I still cry, but I never stop laughing. Laughing is my shield or total anesthesia. So I have hope that someday it will serve to ease the pain, to erase the sadness, or to comfort such irremediable loss.
Even now I feel that I am dying a little as I write this, some say that to remember is to live, but if I do I am dying, however, it is not something that worries me too much, after all it is not the first and will not be the last time it happens.
And if you think it sounds illogical, tell that to me, I am still alive from the first time I died.
It's been about 27 years since I was born, and it's been more than 15 years since I've been alive? But I'm still here, trying every day.
---
In a few words, the deep feeling of desolation and emptiness that we sometimes carry for years unconsciously. When we go through life without a purpose or something to fight for, when we are overcome by melancholy and despair becomes part of us, as if it were an extension of ourselves. However, the picture is not always so dark, and if we look carefully, hopefully we will find at least one reason to continue living despite our death.
---
AGONIA: Período de transición entre la vida y la muerte, que se caracteriza por la subsistencia de algunas funciones vitales y por la desaparición de las funciones intelectuales.
AGONIA: Period of transition between life and death, characterized by the subsistence of some vital functions and by the disappearance of intellectual functions.
---
Esto es todo para este post, espero hallan disfrutado sumergirse un poco en mi cabeza y corazón al leer este escrito y que sea un motivo de reflexión.
That's all for this post, I hope you have enjoyed immersing yourselves a little in my head and heart by reading this writing and that it is a reason for reflection.
---
Reflexión de mi autoría -:- Reflection of my authorship
Traduccion al ingles: https://www.deepl.com -:- English translation: https://www.deepl.com
Imagen creada en la App de inteligencia artificial y con uso libre siempre y cuando se le de publicidad https://dream.ai -:- Image created in the artificial intelligence App and free to use as long as it is advertised. https://dream.ai
Términos diccionario Real Academia Española -:- Use of dictionary terms Real Academia Española
---
💞 𝕀ℕ𝕋𝔼ℕ𝕋𝔸ℕ𝔻𝕆𝕃𝕆 ℂ𝔸𝔻𝔸 𝔻𝕀𝔸. -:- 𝕋ℝ𝕐𝕀ℕ𝔾 𝔼𝕍𝔼ℝ𝕐 𝔻𝔸𝕐. 💞
---

---
No olvides comentar el post, me gustaría leer tu opinión, a demás puedes seguirme en mis redes sociales.
Don't forget to comment on the post, I would like to read your opinion, you can also follow me on my social networks.
---
TWITTER --- GHOSTMARKET ---- INSTAGRAM
---
---