PIT OGRE 🐷 | Splinterlands Fan Art ✍🏼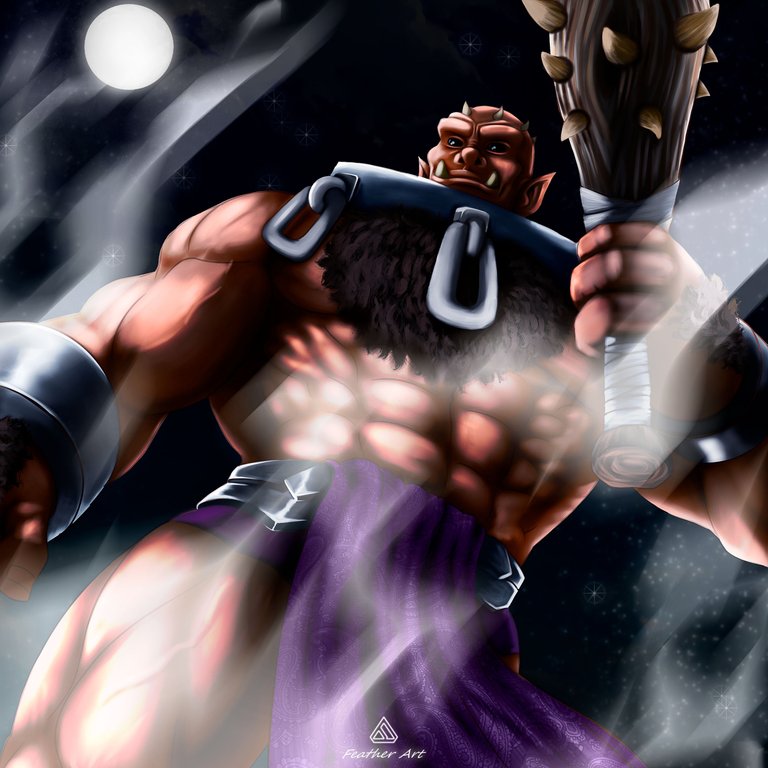 ---
Well friends, I managed to make my second fan art ✍🏼 to participate in
@Splinterlands
.... contest. I hope you like this illustration of PIT OGRE 🐷 , made in MediBang paint pro with the default brushes, but the one I use the most to get better texture is the watercolor brush, and for the rest like overlay layers and high pass layers, use the trusty Photoshop. without further ado, I hope you like this piece!
Bueno amigos, he conseguido hacer mi segundo fan art ✍🏼 para participar en el concurso de
@Splinterlands
.... Espero que os guste esta ilustración de PIT OGRE 🐷 , hecha en MediBang paint pro con los pinceles por defecto, pero el que más uso para conseguir mejor textura es el pincel de acuarela, y para el resto como capas de superposición y capas de paso alto, use el fiel Photoshop. ¡Sin más, espero que os guste esta pieza!
---
REFERENCIA | REFERENCE
---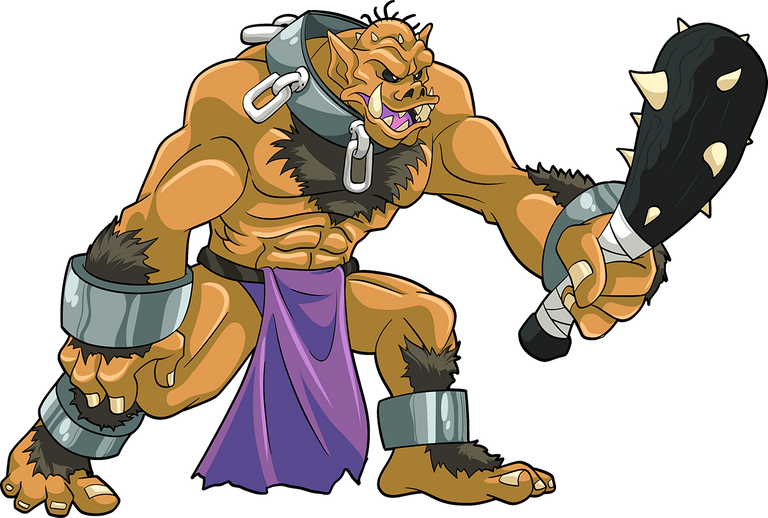 Many of the larger caves in the Molten Mountain range are inhabited by Pit Ogres. They are huge and powerful, using brute force to get their way whenever possible. The Ogres also have a sort of obsession with clubs. Their clubs are an extension of themselves, and they never forget a good clobbering.
Muchas de las cuevas más grandes de la cordillera de las Montañas Fundidas están habitadas por Ogros del Foso. Son enormes y poderosos, y utilizan la fuerza bruta para salirse con la suya siempre que pueden. Los ogros también tienen una especie de obsesión por los garrotes. Sus garrotes son una extensión de sí mismos, y nunca olvidan una buena paliza.
---
PROCESS | PROCESO
---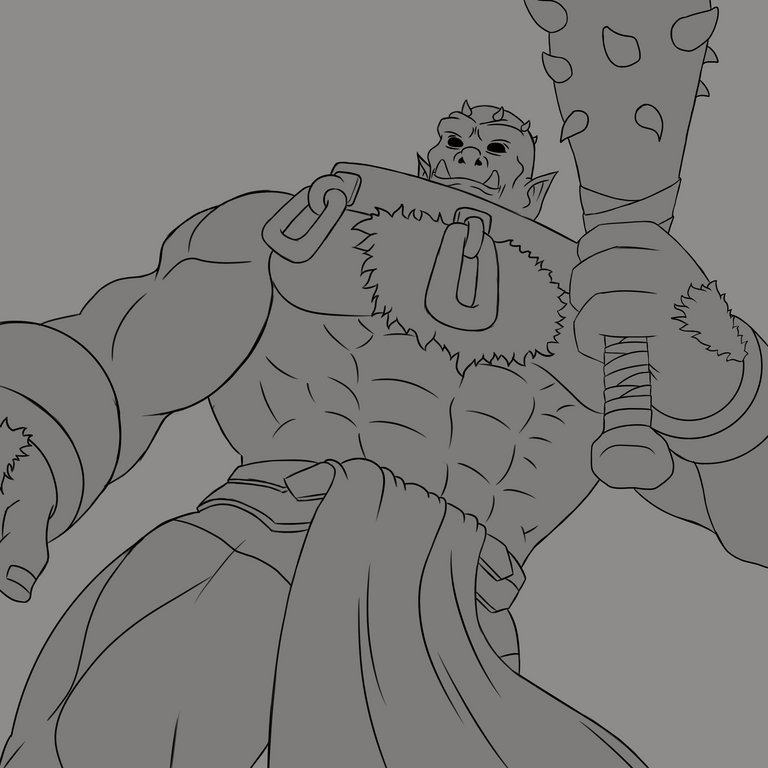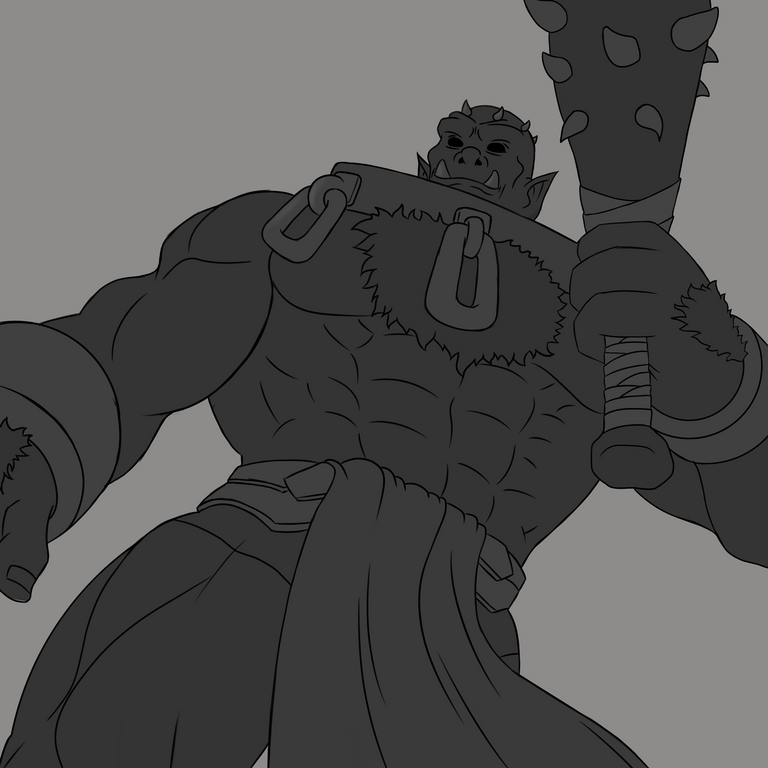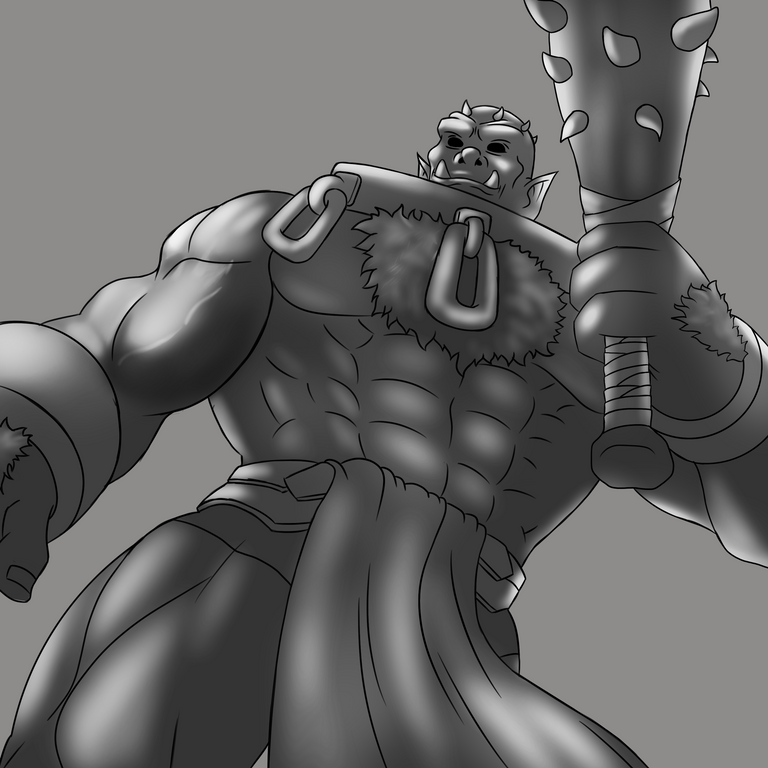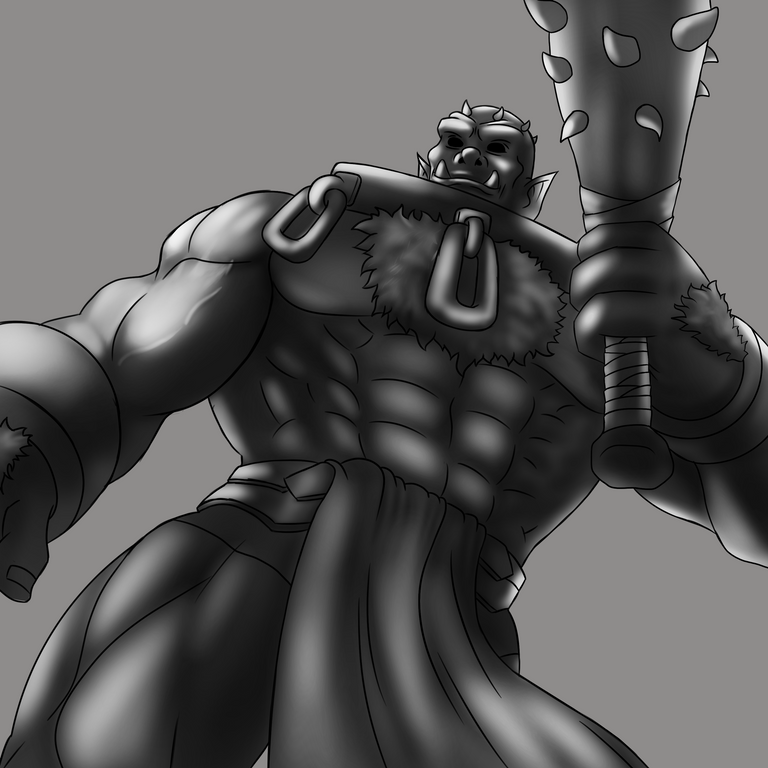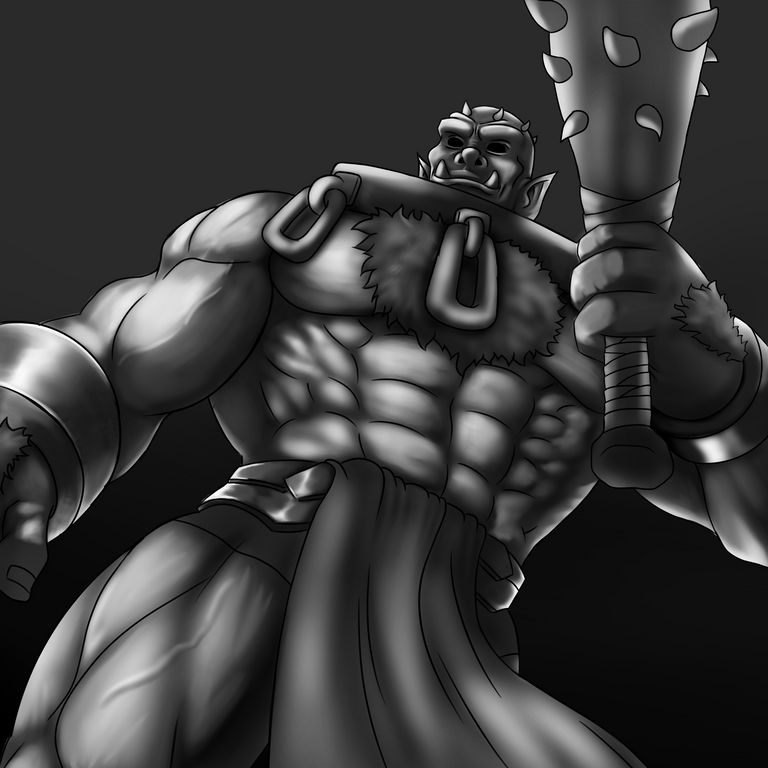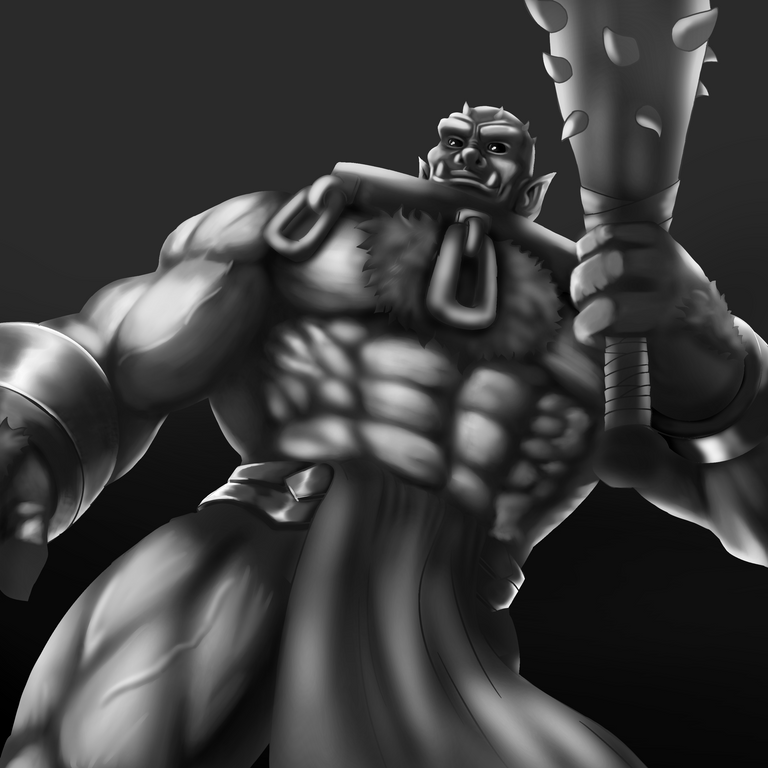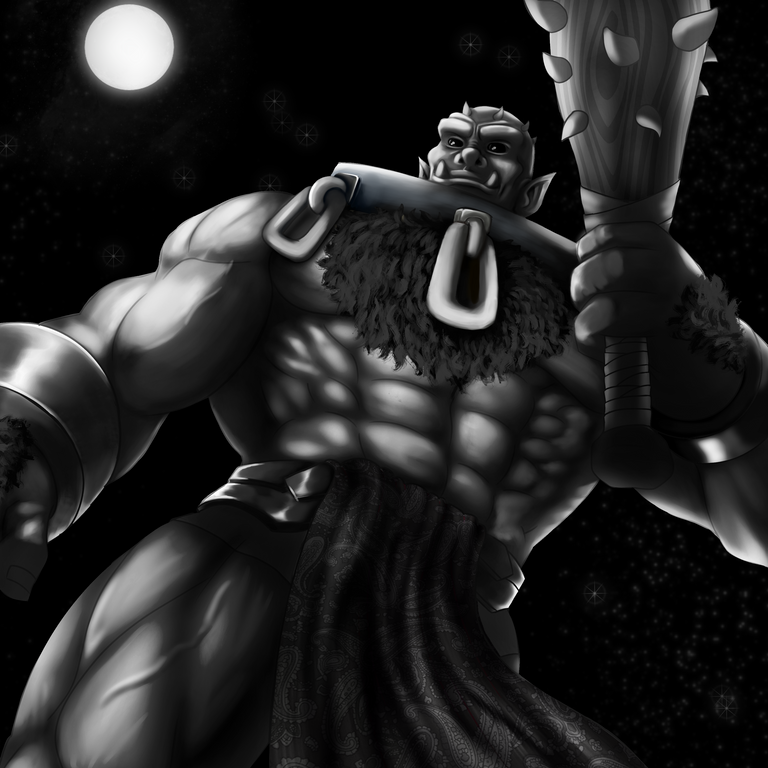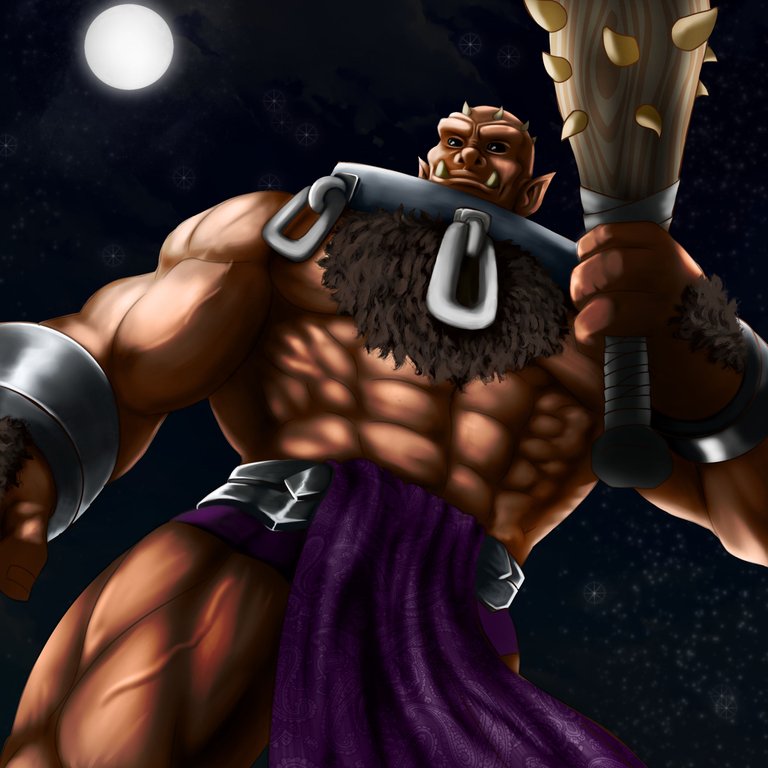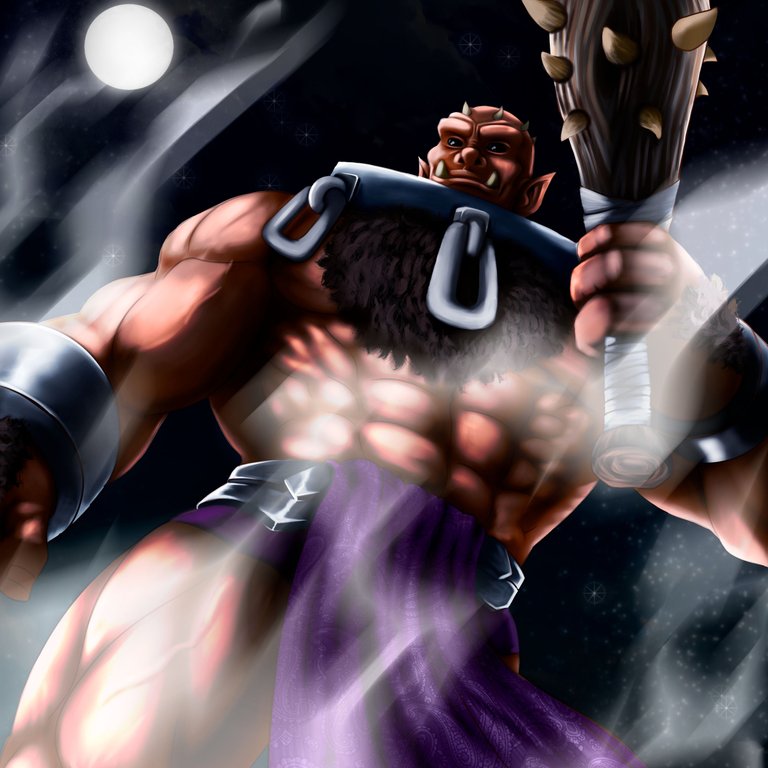 ---
I say goodbye to you thankful for your support in my publications, they are a great help. Follow me on my social networks to see more of my work, take care!
Me despidos de ustedes agradecido por su apoyo en mis publicaciones, son una gran ayuda. Siganme en mis redes sociales para ver mas de mi trabajo, Cuídense mucho!
---
PIT OGRE 🐷 | Splinterlands Fan Art ✍🏼

---
TWITTER --- GHOSTMARKET ---- INSTAGRAM

---
---