How to make a healthy cup of nutrition to start the day
Yoo hoo my fellow hive mate😃, hope we've been doing great over the weekend? Mine? 🤔 Twas just there with more chores. Lol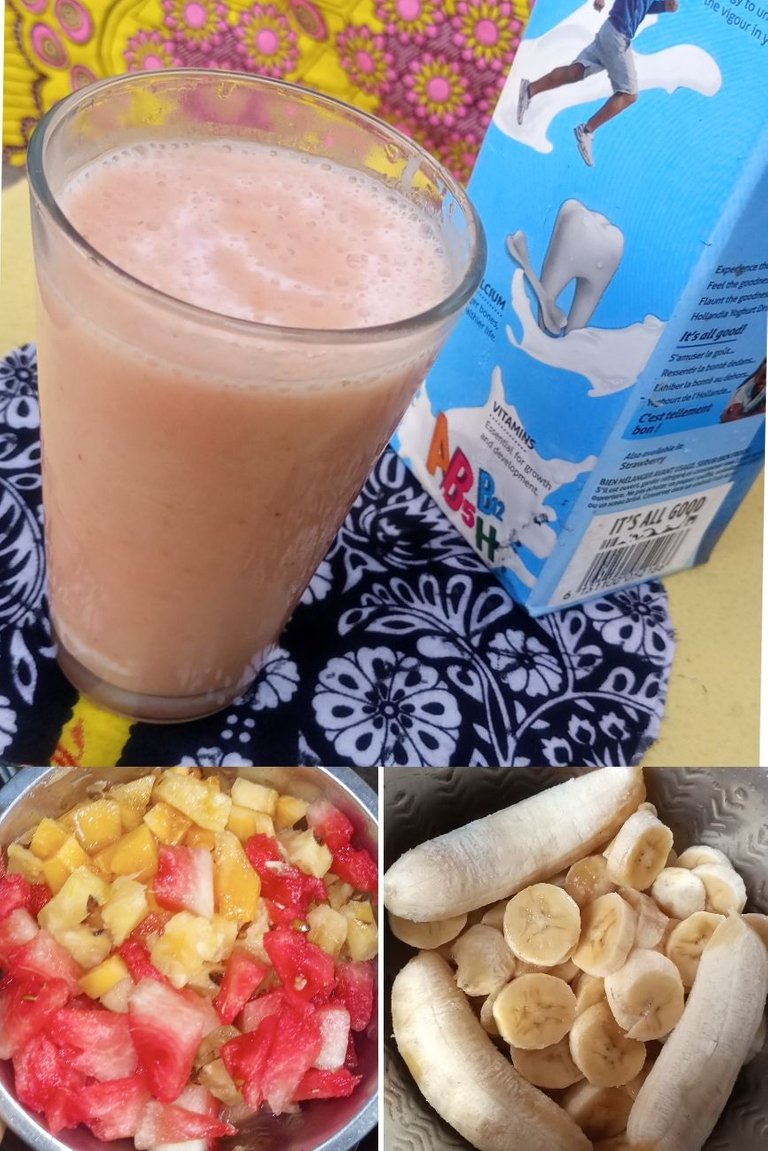 At least to prepare for the day's work it's necessary to have the required nutrients and it's not in eating heavy meals, right?
So I thought of fruits shakes or smoothie (anyone that goes🤷). It's light and would give me the breakfast nutrients and feeling without eating heavy.
I made do with the little fruits I have in my fridge which are; Banana, watermelon, tangerine, pawpaw, pineapple and some chia seeds (which I skipped documenting that)
items Needed
Blender
Knife
Chopping board (optional)
The fruits (preferred ones)
Yoghurt or milk (chilled)
Now to the few steps by steps of how to
Step 1: Wash and peel the necessary fruits then set aside in a bowl. I like putting my fruits I'm freezer for sometime instead of adding ice in my recipe.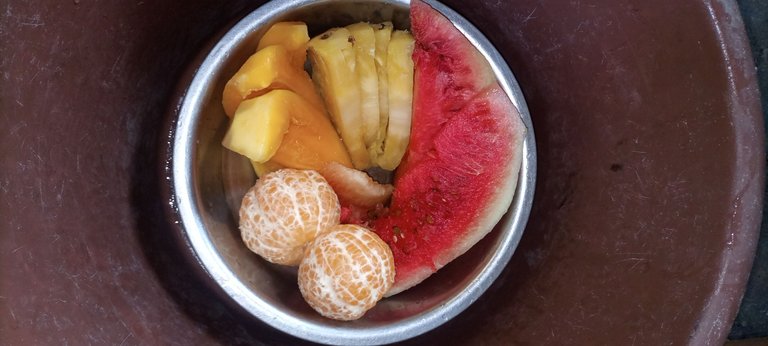 Step 2: Dice the fruits into tiny chunks then set aside. If you're putting in the freezer the time is now. Leave in there for 30mins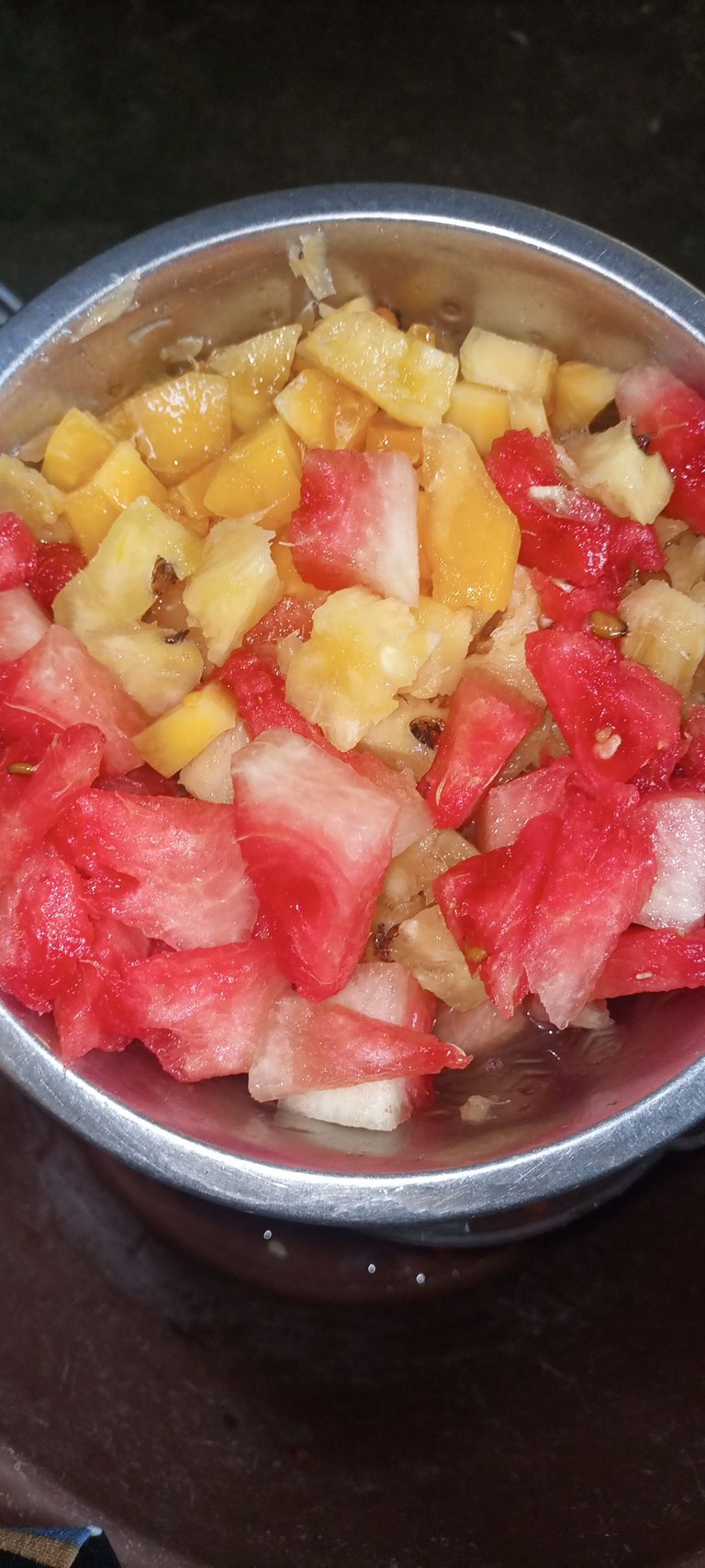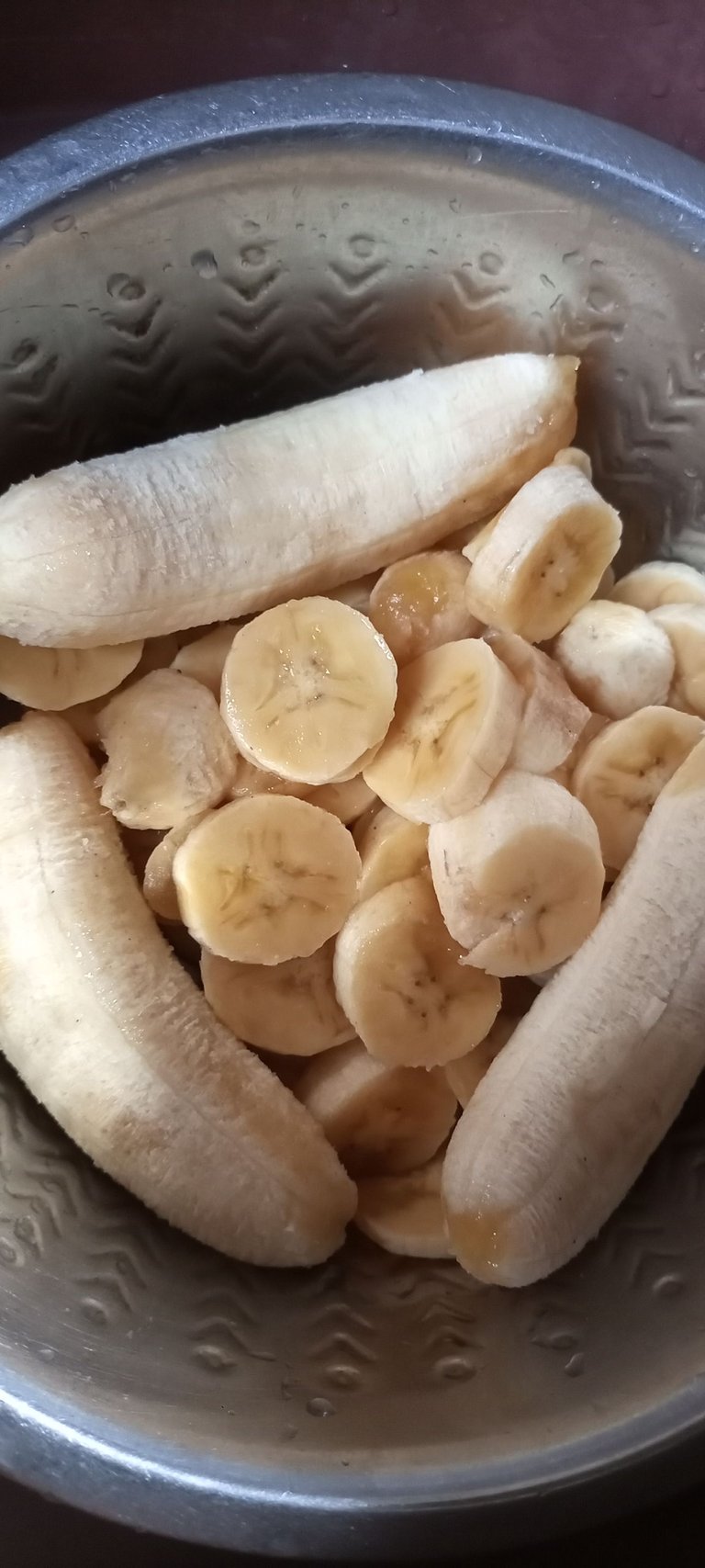 Step 3:
Pour the chilled fruits in an already rinsed blender, add preferred quantity of yoghurt and the chia seed (optional) then blend to a smooth purrie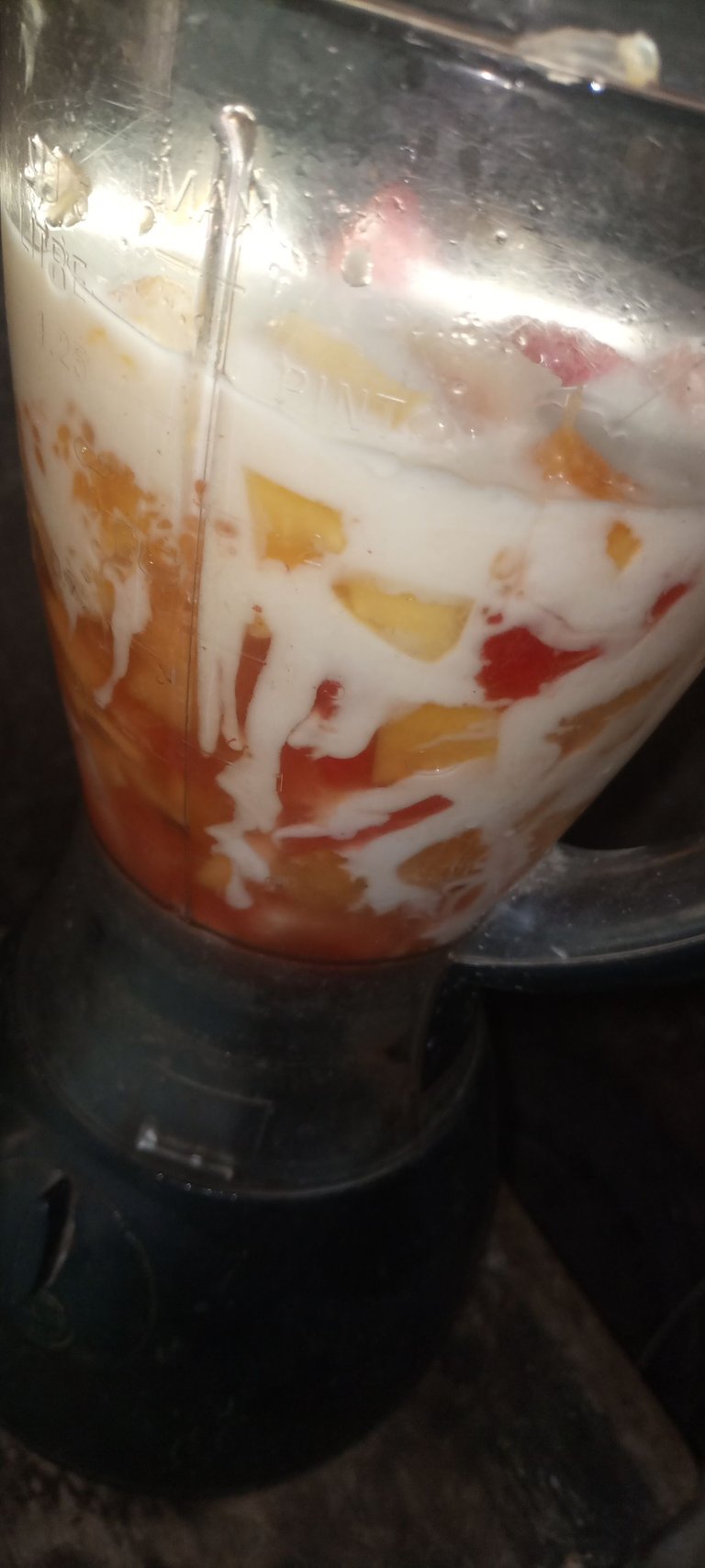 OR

Pour the fruits in an already rinsed blender, add iced cubes and yoghurt and chia seed then blend to smooth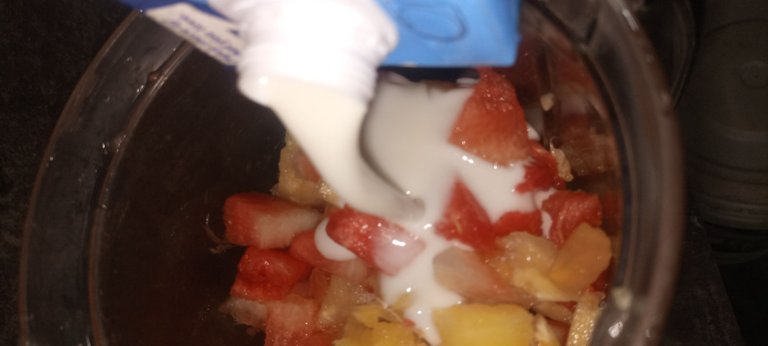 The last and final step is
To serve chiled 💃💃...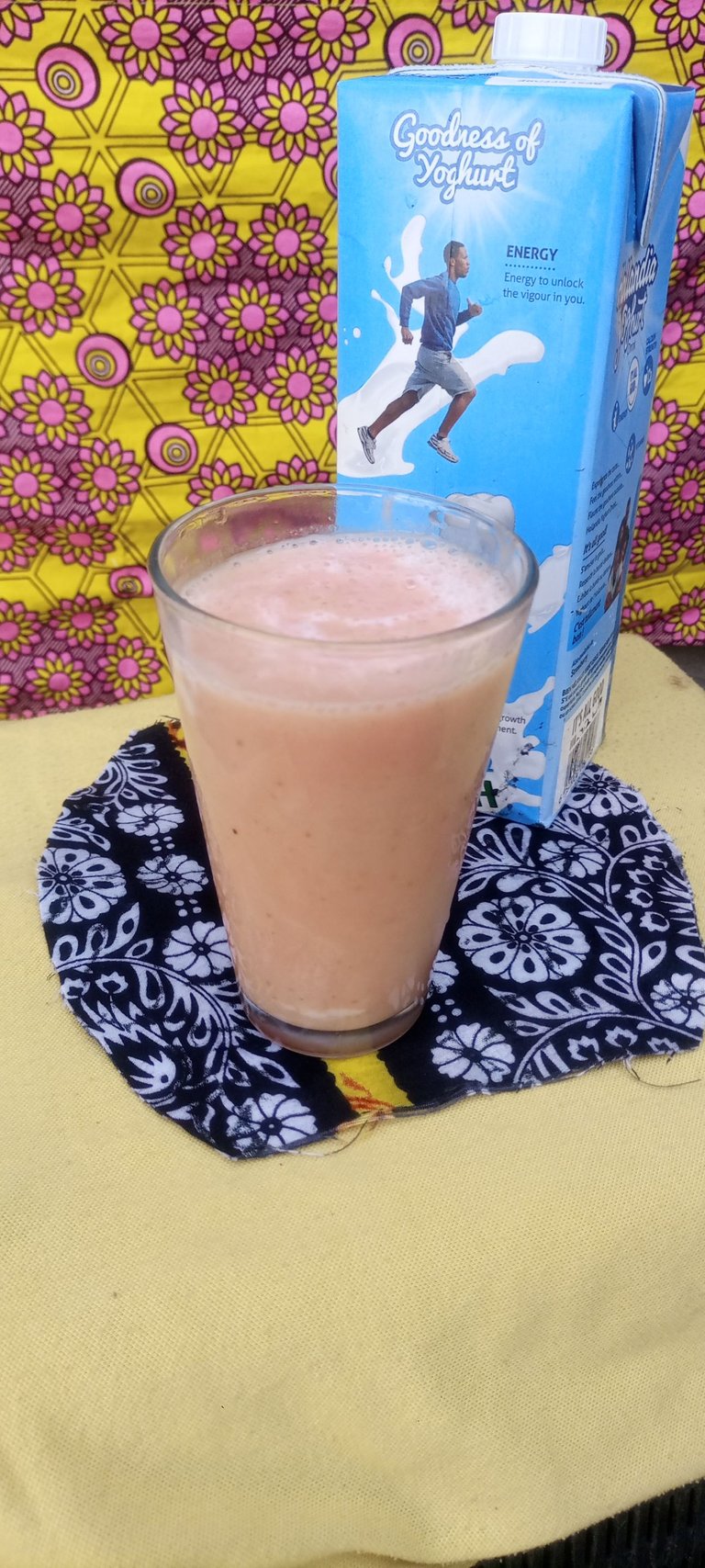 It can be taken anytime of the day, I sometimes am adventurous with it by placing the smoothie in the freezer to freeze to ice cream texture them I'll serve with chocolate drips or nuts🤤🤤 (will sometime share the recipe for this)
Thanks for reading my blog, see ya next time 🤗🥰
---
---