Modifications of Corn soup recipe abortive: what went wrong? (Edited)😥
Hello 🤗
The aim of this post is for corrections and advice 🥺🥺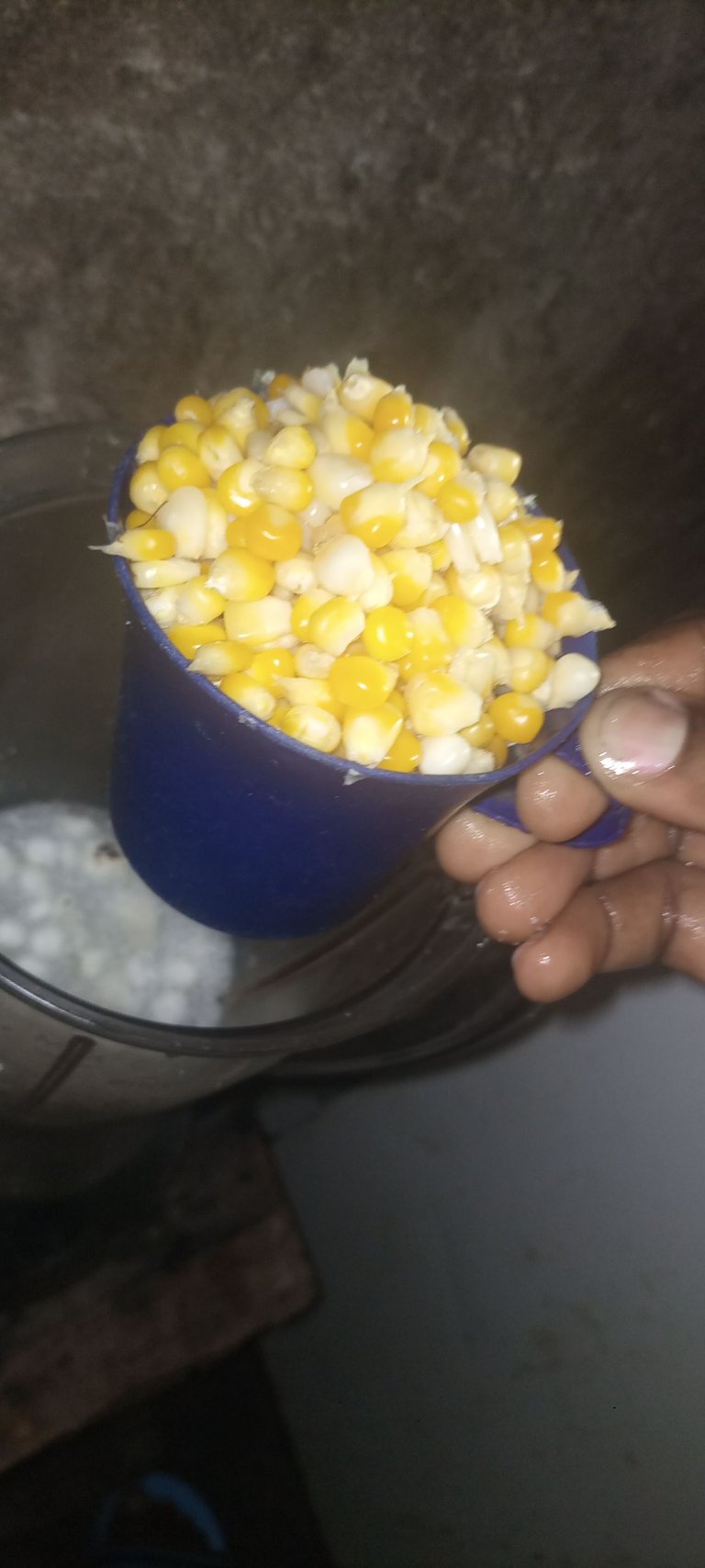 I started the recipe with excitement buh sadly, ending on a bad note... I won't mind corrections from an experienced foodie pls
I saw a corn soup recipe on YouTube and decided to try it out, due to my nature (to always try new things and modify exiting ones) i tried alternating the ingredients to my own ingredients buh i guess I did too much modifications that's left the soup to waste cos it was not edible at all. Come along...
what the recipe required
Canned corn
Chicken breast
Black pepper
Oregano
Onions
Soup spice
Coconut milk
Butter
what I used
2½ cups of Homemade corn
Red meat
A bulb Onion
Coconut chucks
3 tablespoons of Vegetable oil
I'll show you the step by step of how I made my modified corn soup.
Firstly i uncorb the corn and cook till it's tender enough like the canned corn With a pinch of salt.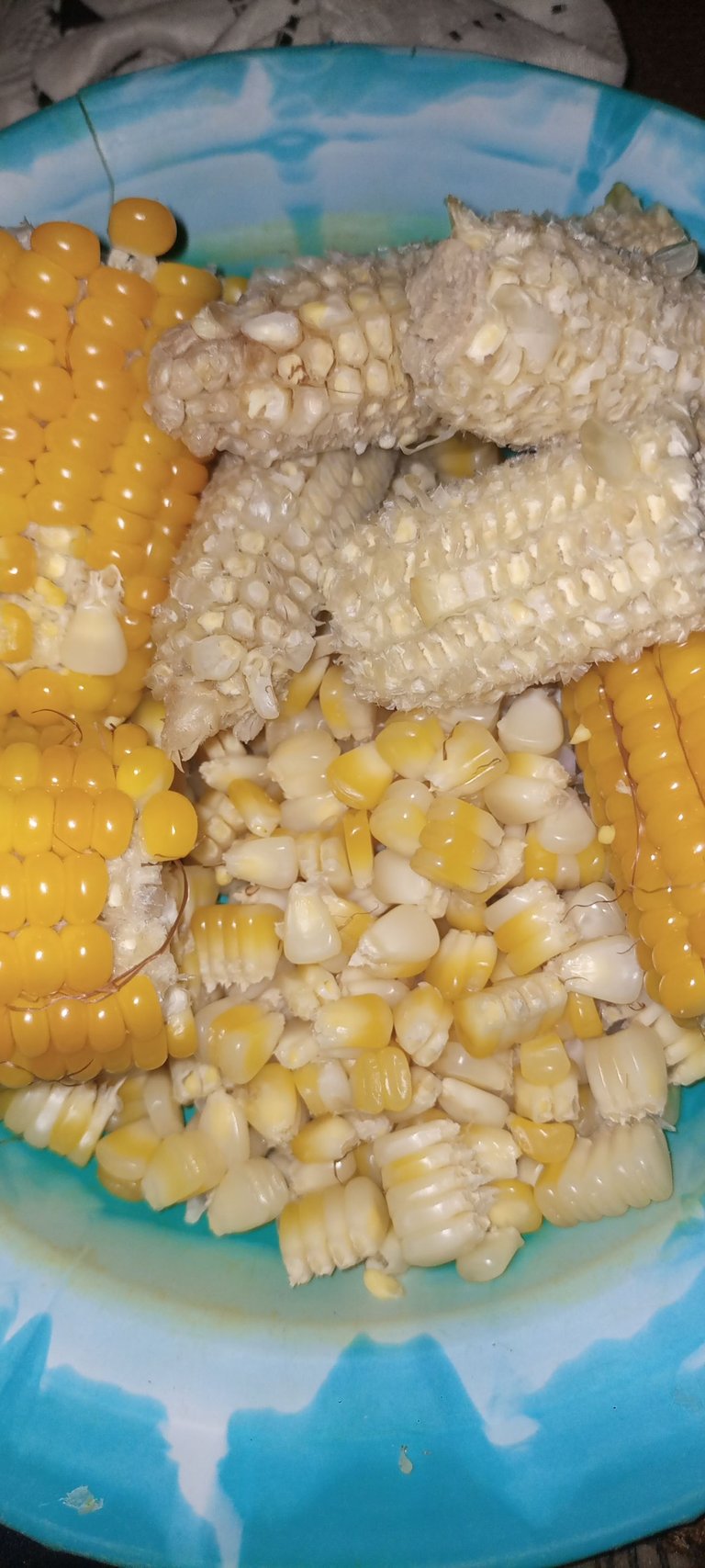 Then I washed and cut the red meat into biteable sizes, wash again and set aside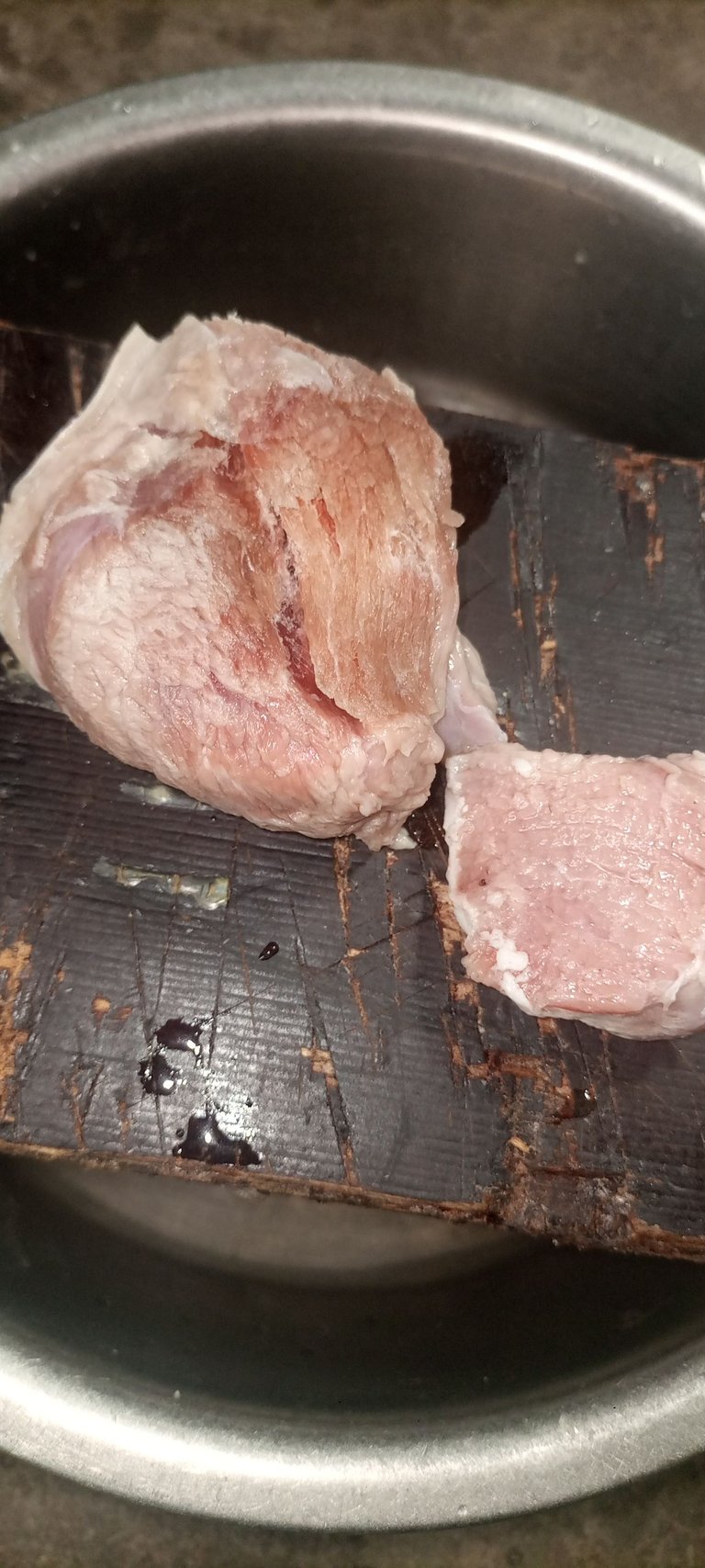 ---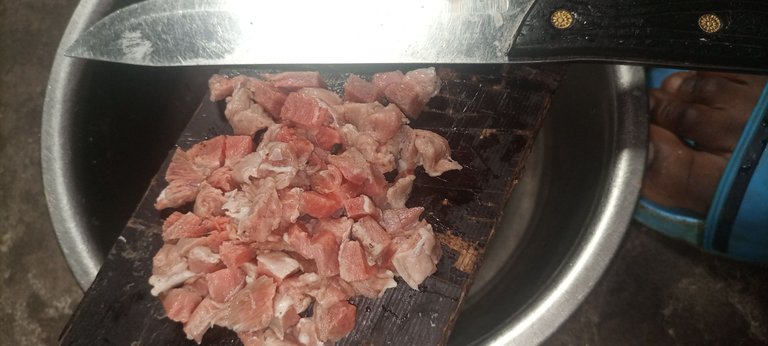 Then I took the corn (2½ cups) to the blender, adding the coconut chucks, the fresh ginger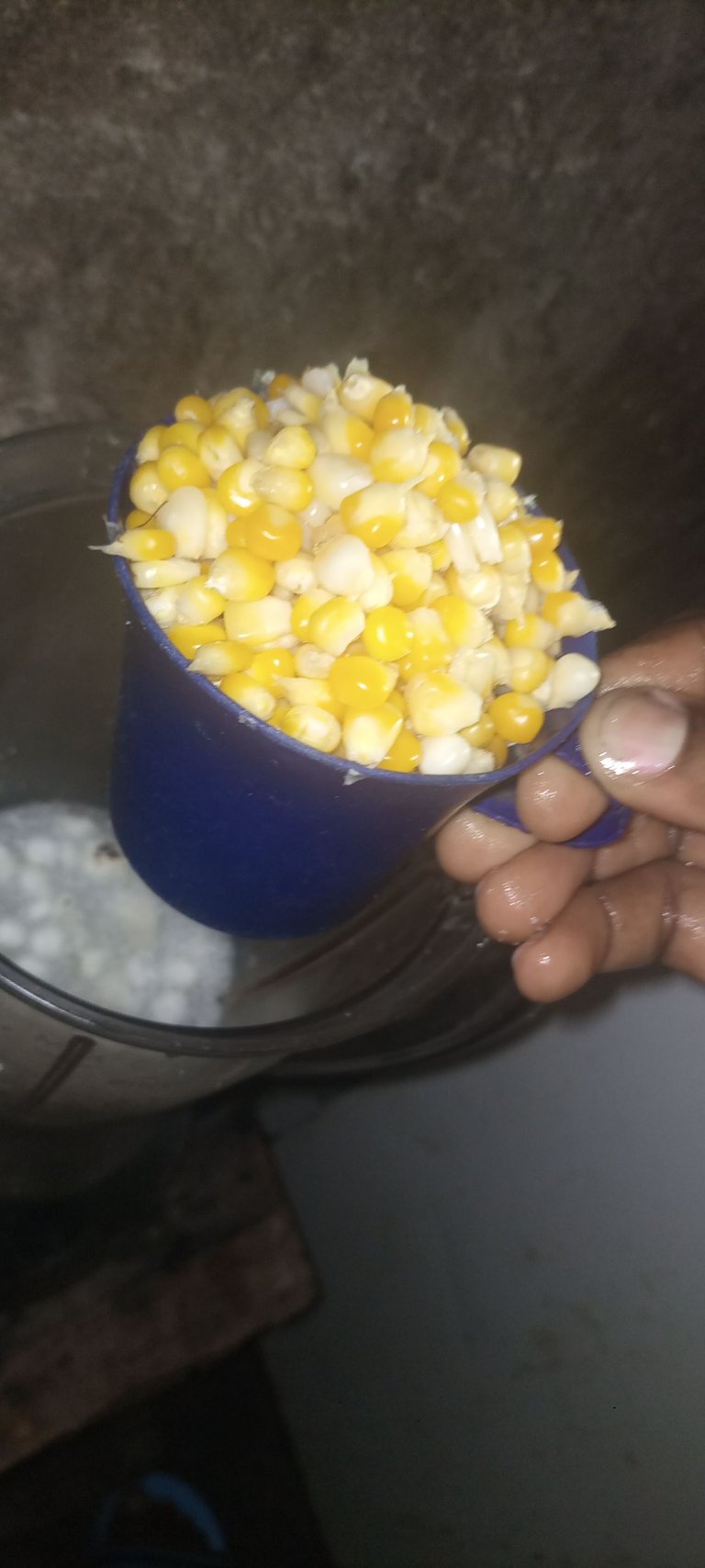 Then I blended to purrie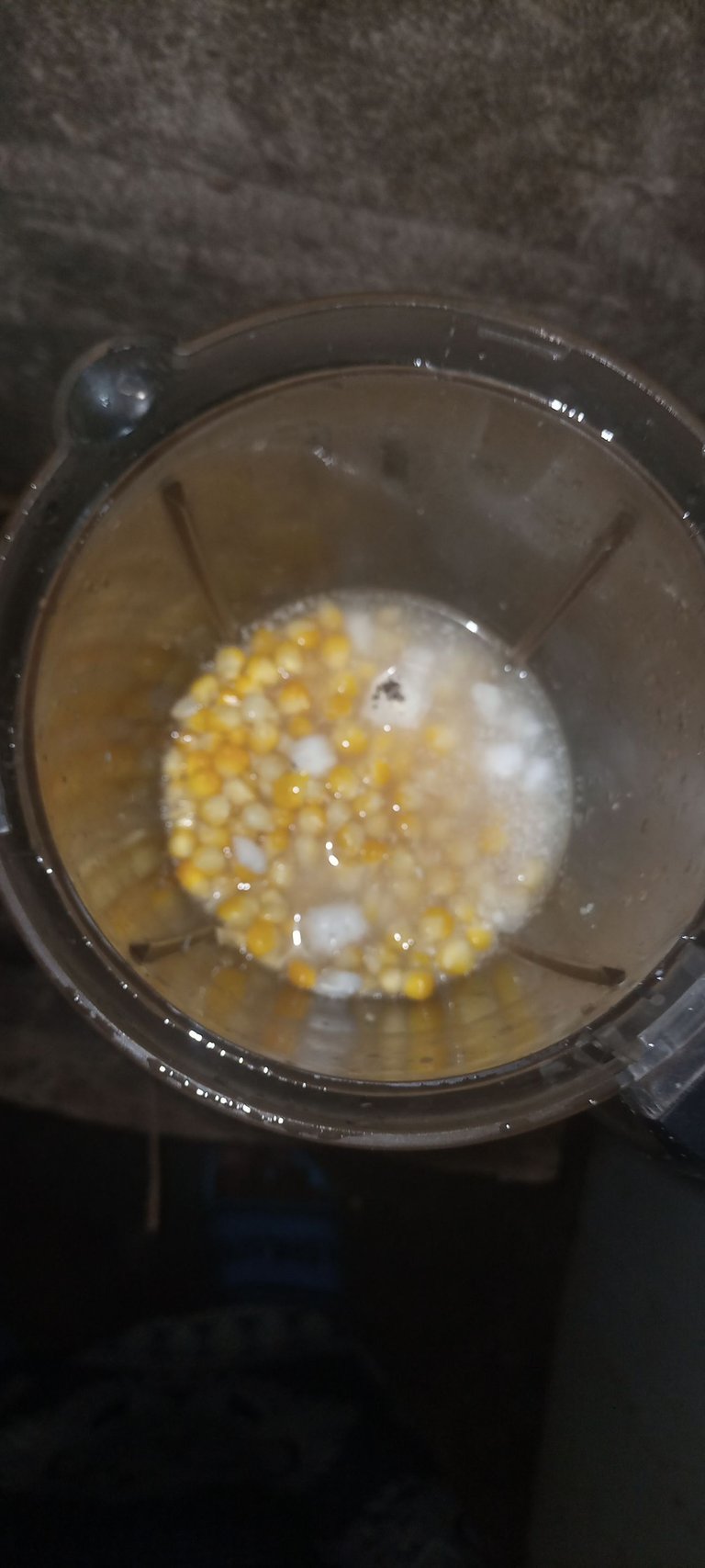 I put a pan on heat and pourw
ed
like 3 tablespoons of vegetable oil to heat before pouring the diced onions to saute a little then I immediately add the chucks of meat and fry till it's half cooked (I think I made a mistake here, since it's red meat I light to somewhat perboil the meat to make the meat stock clear and neat) learnt that here in a post from someone (forgot his/her name)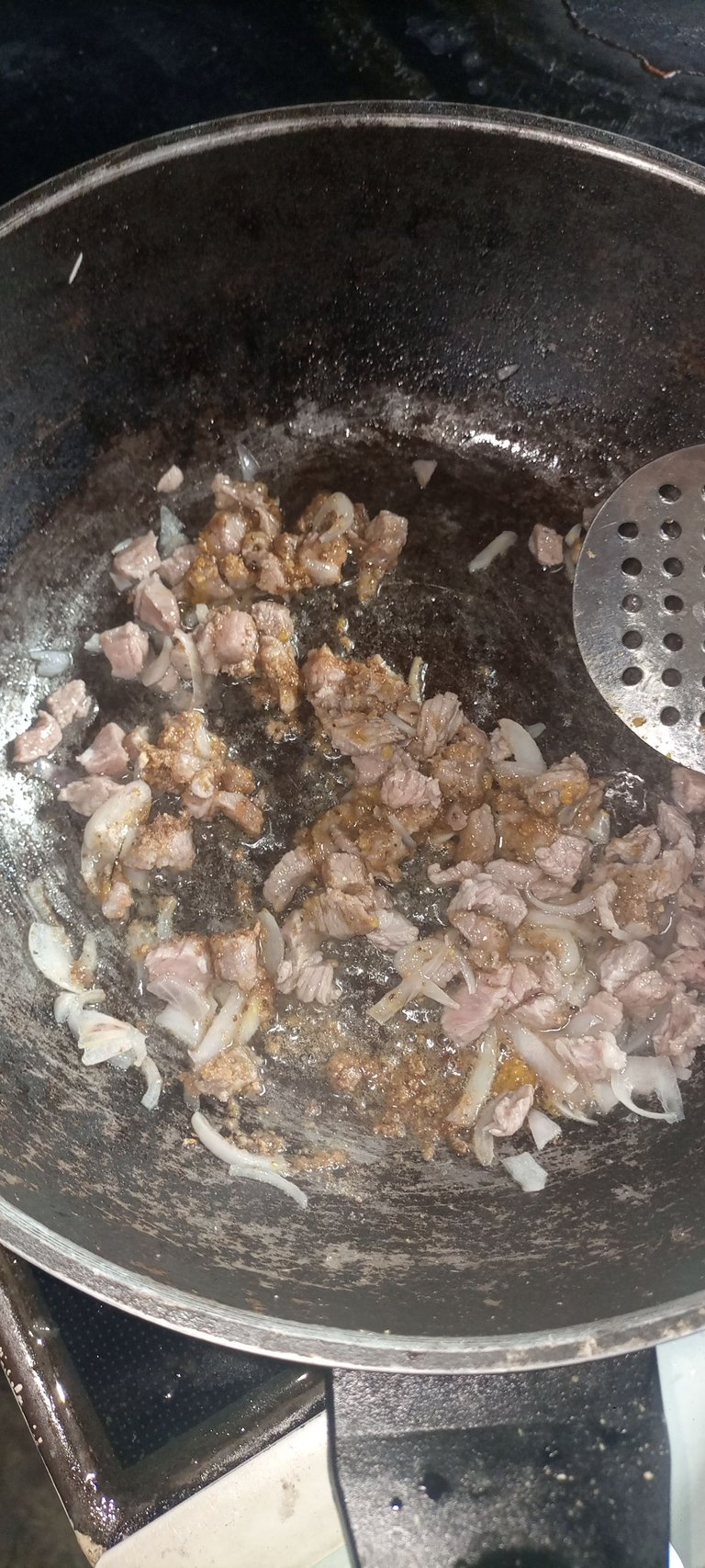 In the process of frying I added 2 pieces stock cube(which I later discover should not b there, cos it taste weird), salt, ginger powder and added half a cup of water for it to boil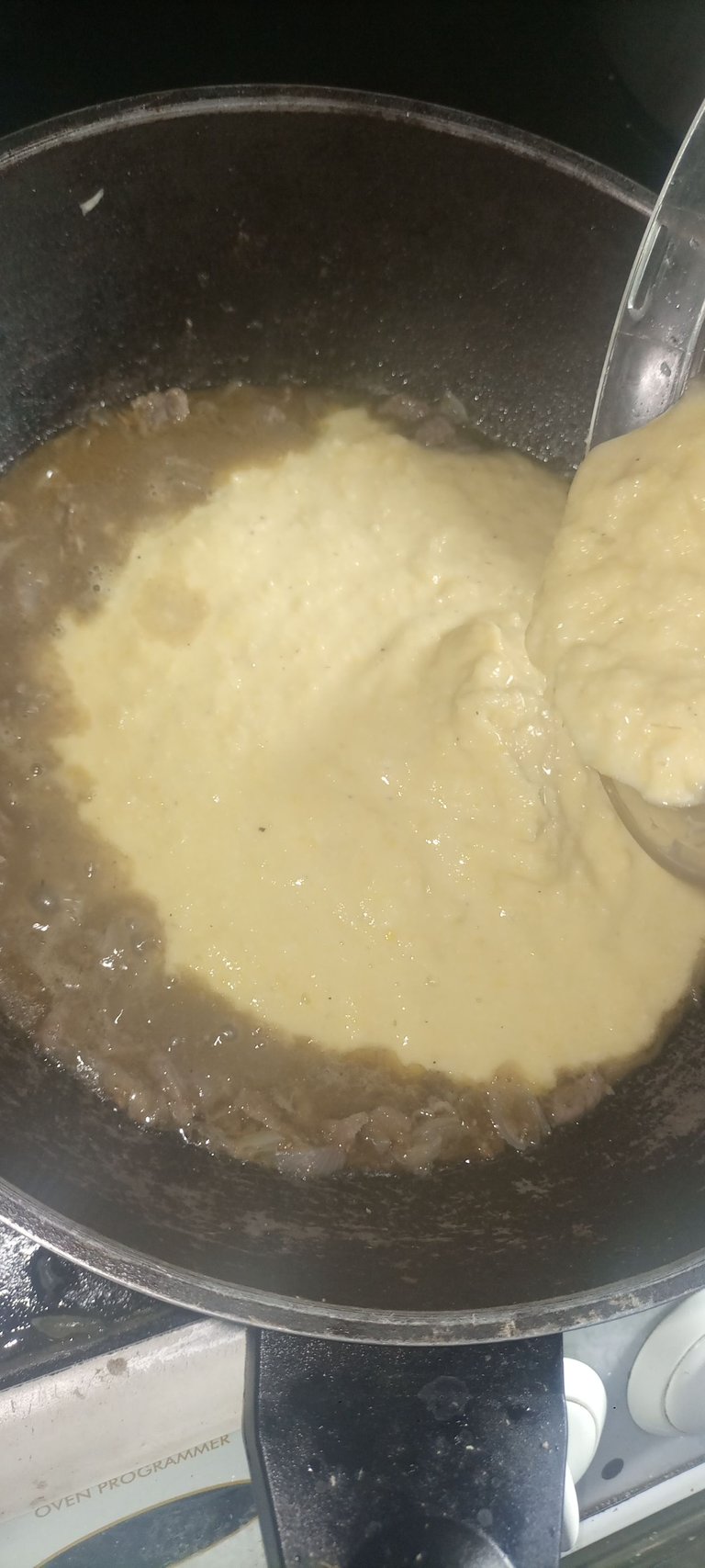 Then I poured the blended corn in the stock to cook (the aroma was nice though), I was thinking I'm close to the success. After about 15-20 minutes of simmer I added the remaining ½cup of corn to give it some body and more chewable state than jes the meat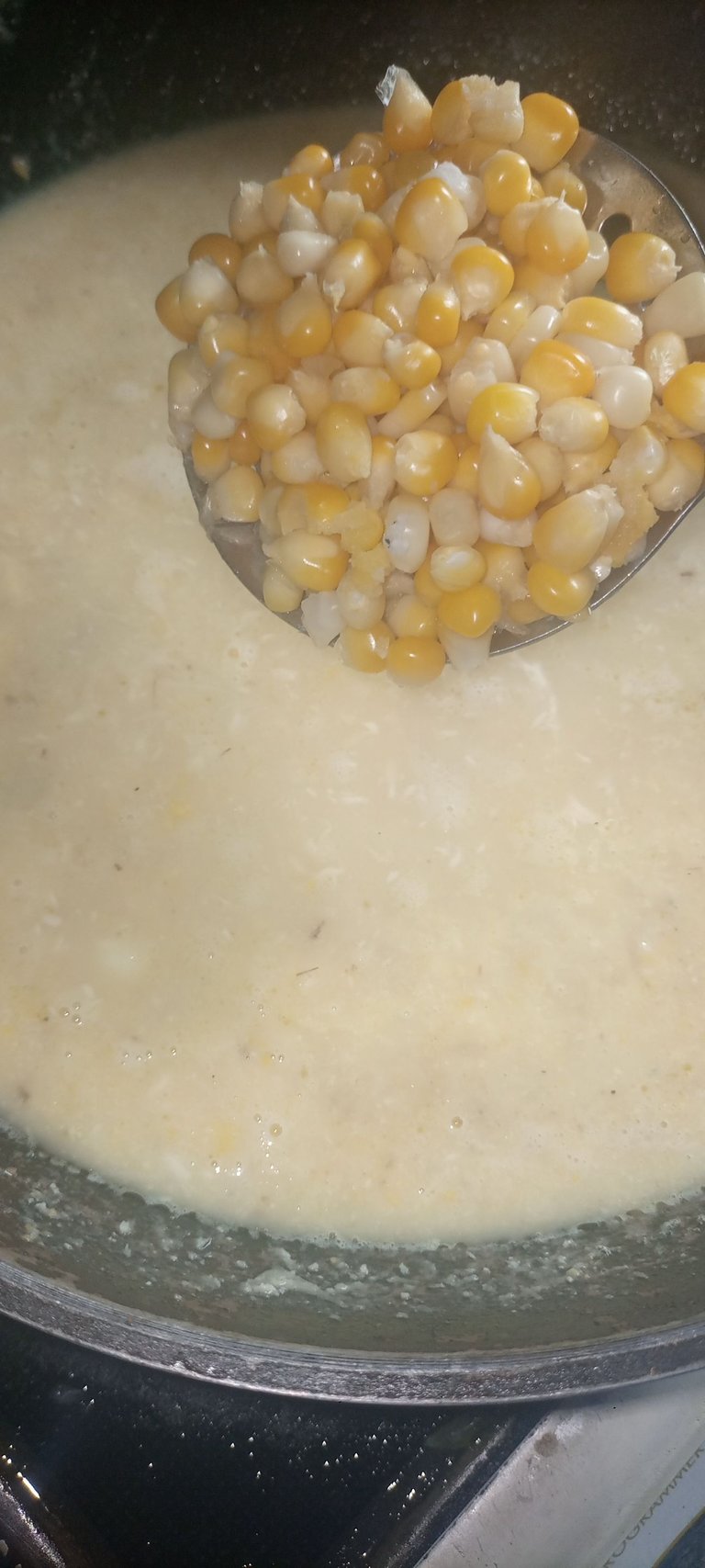 The boiling and final outcome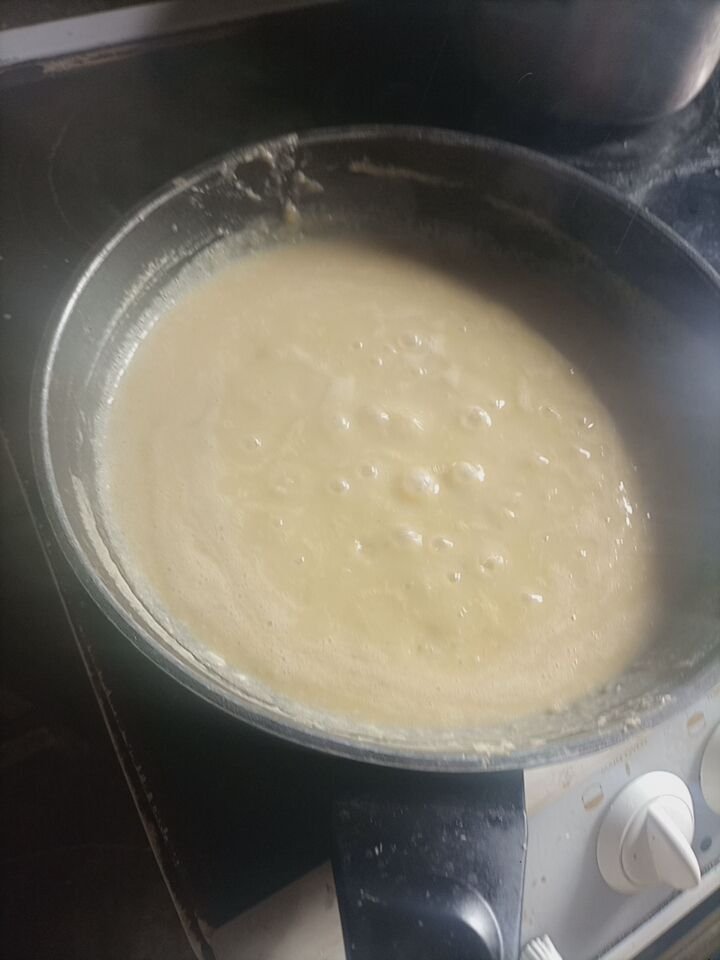 Then I served with coconut flakes for more taste, only for it not to be edible. I got 3 soup bowls of serving. Buh I think it's the stock cubes and the Red meat that spoiled the taste 🤔. # Your corrections are highly welcome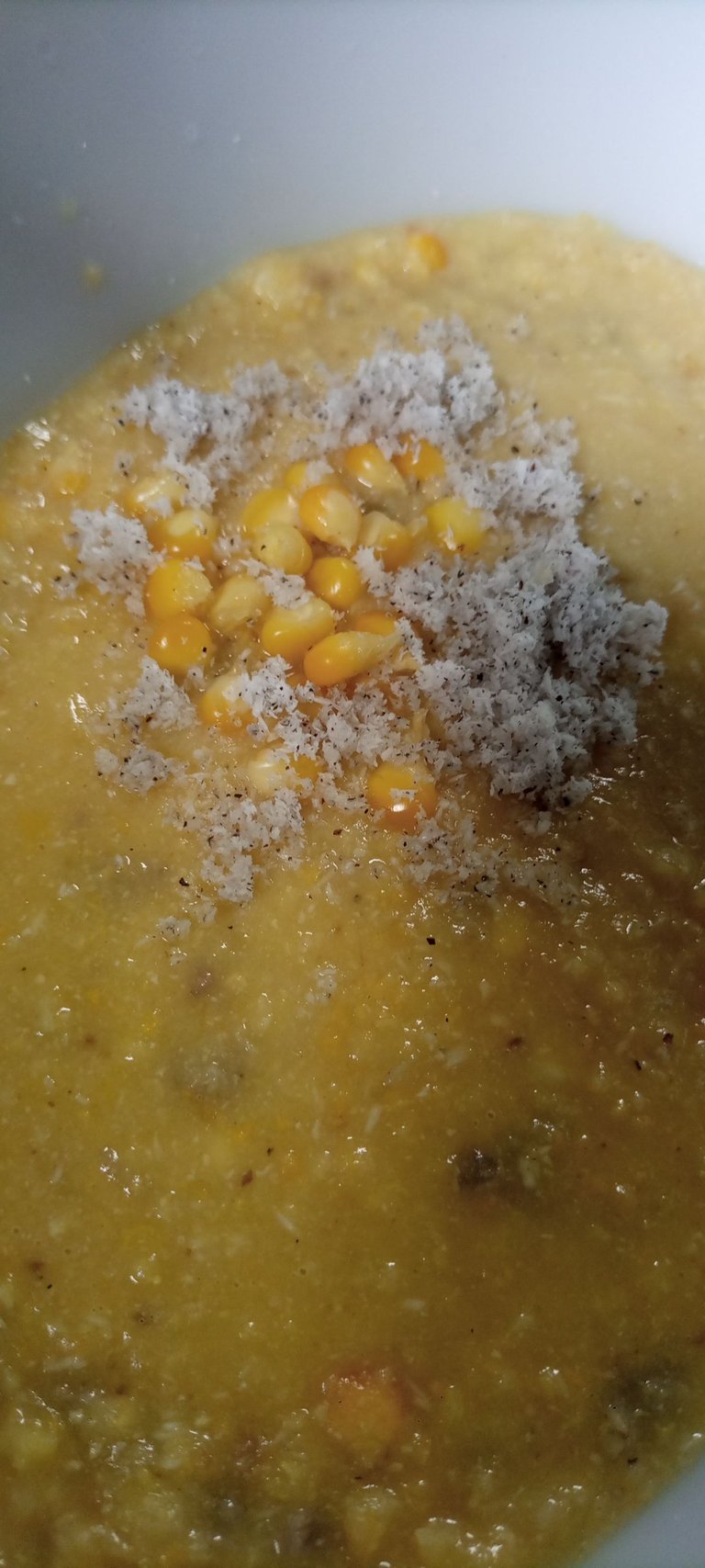 I'd like to try it again next time buh with more knowledge 😃
thanks for stopping by to read my blog 🥰
---
---