Empirio I llega a Urano [ESP-ENG] Empirio I arrives at Uranus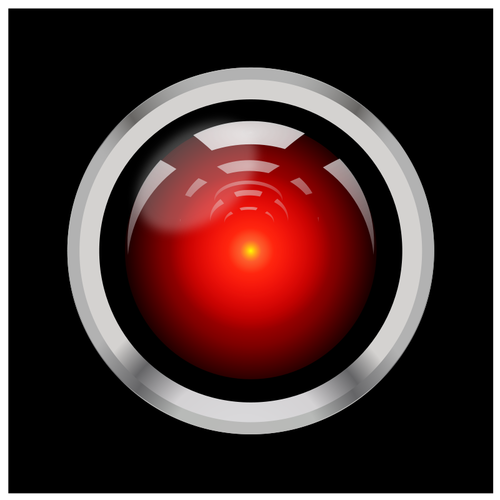 Fuente
La nave ya había traspasado nueve de los anillos de Urano cuando sus tripulantes Virgilio y Dante sintieron un desasosiego simultáneo que se reflejó en los sensores que monitorean en todo momento sus signos vitales, encendiendo las alarmas del sistema médico vital en el ordenador central que maneja los sistemas automáticos de la nave. Al no aparecer causas físicas evidentes en la fisiología y química sanguínea de ambos tripulantes, el ordenador comenzó un riguroso interrogatorio con intención de determinar las posibles causas de la alteración y si el motivo era emocional, intervenir y prevenir un posible conflicto entre los únicos tripulantes humanos de la misión. Grandes avances se habían logrado desde los tiempos del primer ordenador HAL 9000 y las desastrosas consecuencias en su primera y única misión. Desde su odisea en el espacio y los notables avances en inteligencia artificial se optó por dirigirse a los equipos por denominaciones totalmente impersonales como: Máquina, robot o algoritmo, quedando para la historia los nombres que pudieran dar a entender que se trata de un humano, fueron famosos Asimo, Alexa, Sofía o Siry hasta las manifestaciones simultáneas de Singapur, Hong Kong, Manila y Tokio donde centenares de miles de desempleados y anti tecnología destruyeron robots, cajeros automáticos, dispensadores de productos e información con un saldo de pérdidas mil millonarias además de centenares de manifestantes muertos y la trágica muerte de siete niñas disfrazadas de robots para una obra escolar y fueron atropelladas y aplastadas por los manifestantes que con camiones recolectores de basura enfrentaban los piquetes de seguridad pública al conocer que entre sus filas estaban camuflados los llamados robocop por los más viejos activistas.
Regresemos a la misión a Urano y nuestros alterados protagonistas Dante y Virgilio respondieron satisfactoriamente al interrogatorio de la máquina, sin encontrar alteraciones, a pesar de lo cual persistía la ansiedad en ambos. Luego de algunas comunicaciones con control lunar y consultas a la administración en Tierra, recibieron orden de someterse a un sueño inducido mediante psicotrópicos de 48 horas, para que descansaran cuerpo y mente antes de aproximarse a su destino.
Mientras los astronautas duermen profundamente, desde el puesto de control lunar y con la colaboración de la máquina, que no solo controla las actividades rutinarias, sino que lleva un pormenorizado registro de todas las actividades en la nave, así como los registros de los sensores externos que recopilan información de las radiaciones espaciales, tomas fotográficas con diferentes grados de intensidad de los planetas, satélites y asteroides a su alcance en el prolongado viaje a través del sistema solar, para encontrar na total normalidad, salvo cuando al acercarse al gigante, a medida que se cruzaban con sus lunas se apreciaba una perturbación en los niveles de energía, que a primera vista los técnicos dedujeron como consecuencia de la fuerza de gravedad de las lunas, pero se encontraron con la sorpresa de que Francisco una de las lunas más pequeñas había producido una mayor perturbación. Si la influencia no depende del tamaño, tiene que ser por su composición.
Algo hay en los satélites no detectado por las sondas exploratorias previas y no es hasta este momento que la empresa concesionaria para la exploración y posterior explotación de los recursos gasíferos del planeta Urano informa que todas las sondas; Rosa, María y Beatriz se estrellaron en Francisco y únicamente Sofía alcanzó Titania, pero horas antes de alcanzar al gigante dejó de transmitir.
Solo restan unas horas para que despierten Virgilio y Dante cuando tendrán que decidir si descienden sobre Titania o eligen Oberón como sede para la primera estación gasífera Empirio I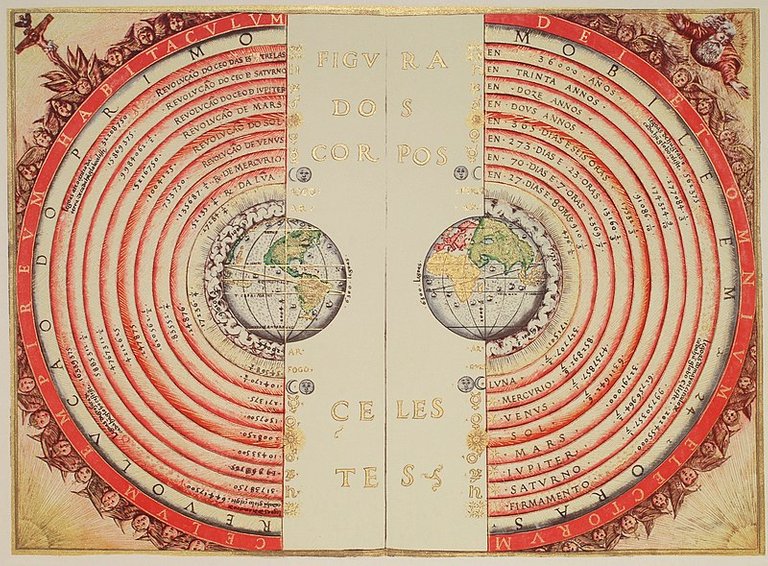 Fuente
"A la alta fantasía aquí faltaron fuerzas;
mas ya movía mi deseo y mi velle,
como rueda a su vez movida,
el amor que mueve el Sol y las demás estrellas"
Fragmento (final) de La Divina Comedia de Dante Alighieri
Empirio I arrives at Uranus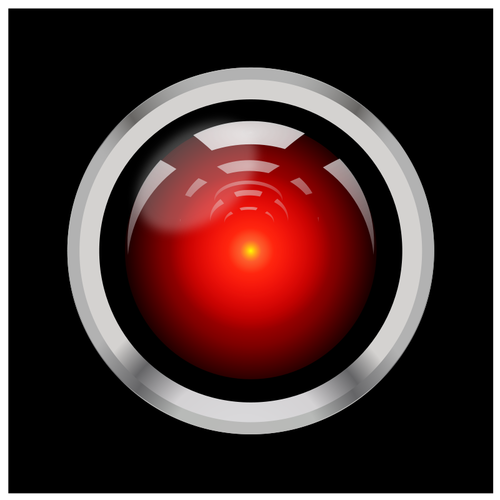 Source
The ship had already passed through nine of Uranus' rings when its crew Virgilio and Dante felt a simultaneous unease that was reflected in the sensors that monitor their vital signs at all times, setting off the alarms of the vital medical system in the central computer that manages the automatic ship systems. As there were no obvious physical causes in the physiology and blood chemistry of both crew members, the computer began a rigorous interrogation with the intention of determining the possible causes of the alteration and, if the reason was emotional, intervene and prevent a possible conflict between the only human crew members. of the mission. Great strides had been made since the days of the first HAL 9000 computer and the disastrous consequences of its first and only mission. Since his odyssey in space and the remarkable advances in artificial intelligence, he chose to address the teams by totally impersonal names such as: Machine, robot or algorithm, leaving for history the names that could imply that it is a human, Asimo, Alexa, Sofía or Siry were famous until the simultaneous demonstrations in Singapore, Hong Kong, Manila and Tokyo where hundreds of thousands of unemployed and anti-technologies destroyed robots, ATMs, product dispensers and information with a balance of billionaire losses in addition of hundreds of dead protesters and the tragic death of seven girls dressed as robots for a school play and were run over and crushed by the protesters who with garbage trucks confronted the public security pickets when they learned that the so-called robocop were camouflaged among their ranks by older activists.
Let's return to the mission to Uranus and our disturbed protagonists Dante and Virgilio responded satisfactorily to the interrogation of the machine, without finding alterations, despite which the anxiety persisted in both. After some communications with lunar control and consultations with the administration on Earth, they were ordered to undergo a 48-hour psychotropic-induced sleep, to rest their body and mind before approaching their destination.
While the astronauts sleep soundly, from the lunar control post and with the collaboration of the machine, which not only controls routine activities, but also keeps a detailed record of all activities on the ship, as well as the records of external sensors that collect information on space radiation, photographic shots with different degrees of intensity of the planets, satellites and asteroids within their reach in the prolonged journey through the solar system, to find a total normality, except when approaching the giant, as that crossed their moons, a disturbance in the energy levels was appreciated, which at first sight the technicians deduced as a consequence of the gravitational force of the moons, but they found with the surprise that Francisco, one of the smaller moons, had caused more disturbance. If the influence does not depend on size, it must be due to its composition.
There is something in the satellites not detected by the previous exploratory probes and it is not until now that the concession company for the exploration and subsequent exploitation of the gas resources of the planet Uranus informs that all the probes; Rosa, María and Beatriz crashed in Francisco and only Sofía reached Titania, but hours before reaching the giant she stopped transmitting.
Only a few hours remain for Virgil and Dante to wake up when they will have to decide whether to descend on Titania or choose Oberon as the site for the first Empirio I gas station.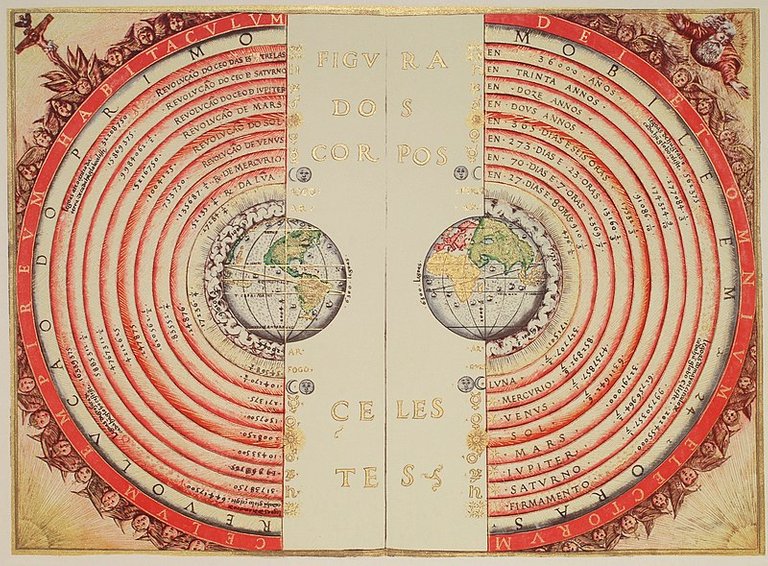 Source
"High fantasy lacked strength here;
but I already moved my desire and my velle,
like a wheel in turn moved,
the love that moves the Sun and the other stars"
Fragment (final) of The Divine Comedy by Dante Alighieri
---
---