"wire basket" a 50-word story written using the Freewrite Prompt. Humpbuckle Tales 87

Kevin watches the woman slip the formula into the pram. He's seen her shoplift before.
At the counter, taking the nappies out of the wire basket, she avoids eye contact.
"You forgot something," he says.
Guilty eyes meet his.
He places a bag of groceries on the counter.
"Happy Christmas."
...
This is a 50-word story written using @mariannewest's @freewritehouse Freewrite Writing Prompt "wire basket"
This is the 87th fifty-word story in the Humpbuckle Tales series. You can find all the tales reblogged on the @humpbuckletales account.
Humpbuckle Tales are 50-word stories that can be read independently, but when read as a whole a bigger story begins to emerge.
There are author readings available of the first 22 Humpbuckle Tales on the Humpbuckle Tales YouTube Channel or you can listen to the Humpbuckle Tales podcast.
On Hive, you can find the first 10 tales read here, and Humpbuckle Tales 11-22 are read here
Hive has it first!
Humpbuckle Tales are always published first on Hive!
…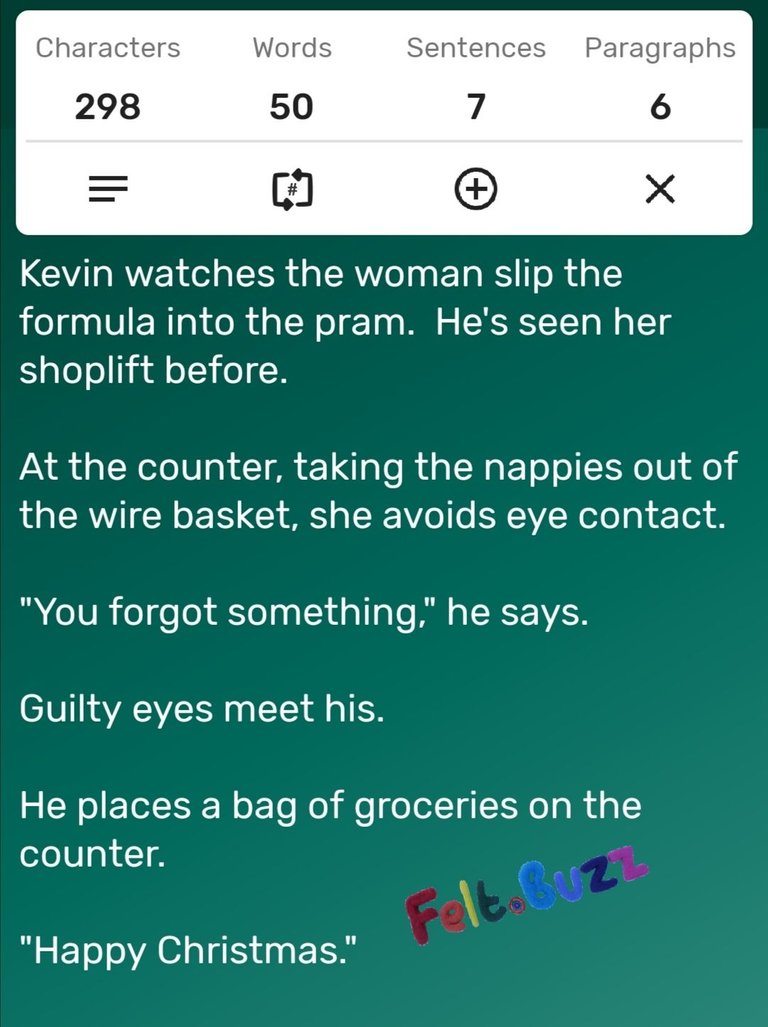 ...
ZapFic is Back!
Check out the ZapficFriday prompt coming soon in the Freewriters community!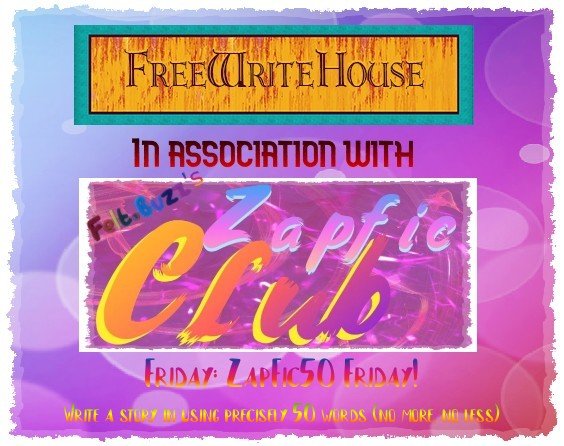 ---
---