Today is a day like any other... And that's the good news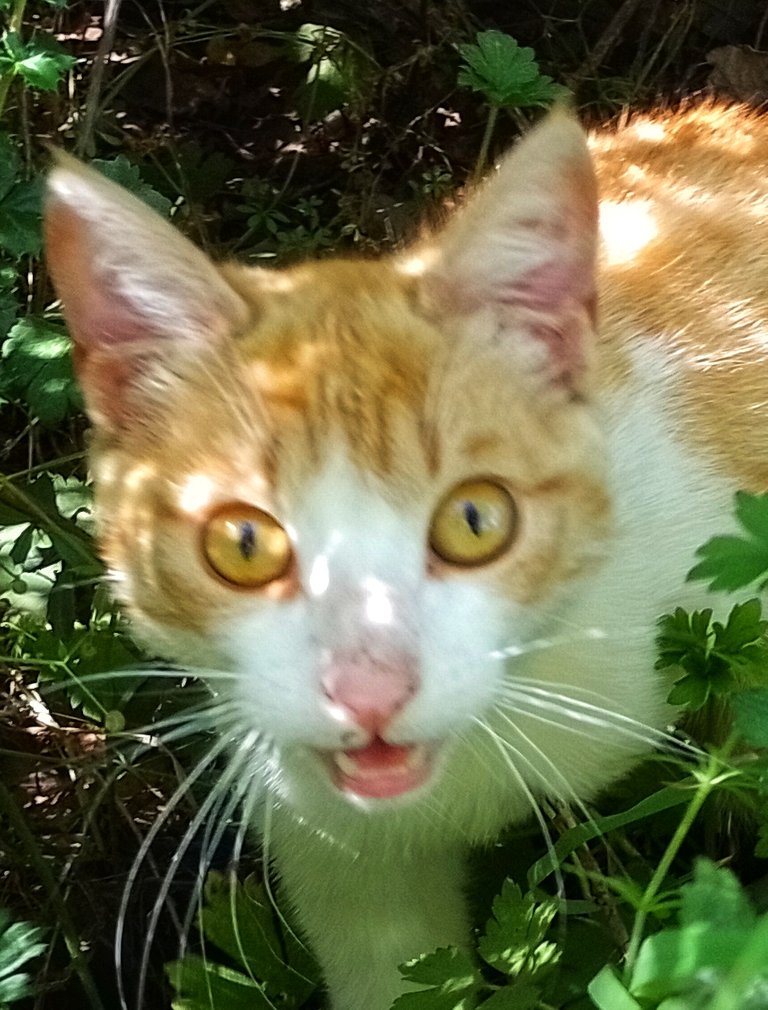 There's a lot of alarming talk on the internet on where we're going with AI and the danger of it destroying humanity. When I watch this stuff I tend to enter the low vibrations of fear, but then I remember that's precisely the goal of that kind of content. AI might destroy us, or it might not. I think there's something more dangerous, and it's the people who're financing this and those who work day after day to make it happen.
Does it not shock you that humans have to work like slaves to feed themselves and their families, while billions of dollars are going into machines? Ah, but it's the same old promise from every major tech development: "this will change lives, this will fix all our problems".
It was the same with the Industrial Revolution and then the Green Revolution. How is it that humanity hasn't understood yet that automation of processes consumes resources, therefore, instead of having a fair distribution amongst humans, we are giving a big chunk to the machines? We are literally working for the robots, it's not a future dystopia, it's our current reality.
I realize I'm writing this from a smartphone that makes my life easier from some perspectives, but believe me, I would prefer to be working side by side with human beings who grasp the value of Nature and have respect for all it's life forms. I hope I will meet those people during my future travels, or even better, they will arrive here before I leave this place.
I am grateful to the Hive for all the support but it also depresses me that it's come down to this. Instead of having access to the full abundance of Nature, we must spend time on a screen, grabbing people's attention so that we get a numeric value that will later be traded for something of nutritional value, something that should be available to everyone but is confiscated in stores. At the same time, I realize most people see no value in harvesting food from a tree, or a plant, they really like the comfort and flare of buying at a store. I can't do anything about that and I will not bitter myself with it.
You might ask why I don't have access to the abundance of Nature if I live in the forest, and the answer is because the piece of land under my custody is small, and taken over by willow which isn't very good at providing food. All the surrounding farms dedicate themselves to intense cattle raising which means that there isn't much to forage for a plant eater like myself. I'm basically trapped between the willows and the human-made desert.
I've been making progress in diversifying the flora here to feed myself but it's a slow process that has also been sabotaged by the neighboring cattle many times.
Though enough of this for now, there's something that troubles me more than the AI takeover and it's the cat takeover that's occurring in my very home.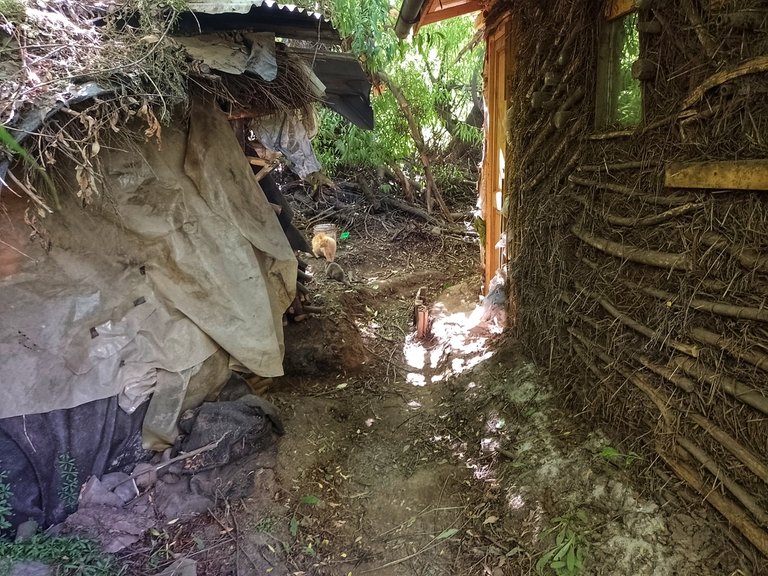 The orange cat is a wild one that comes around every now and then but lately he's spending a lot of time here.
The grey cat just arrived and wants to be adopted, but I'll have none of it. It can learn to live wild and be here but I have enough with Nezuko and her voracious appetite.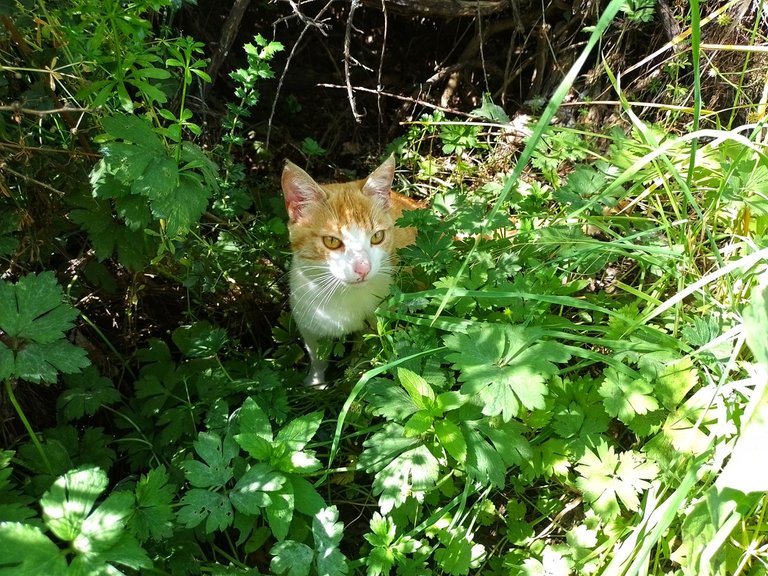 Nezuko keeps her distance for now. During mating period she's a crazy horny bitch, but now she fucking hates what's going on.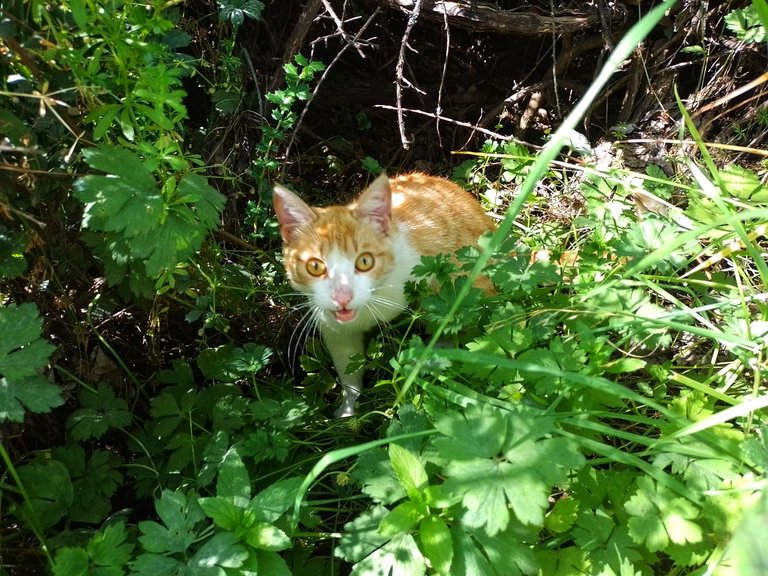 Get away you morons!
Anyways, I want to end in a more positive look, and the truth is that all could be much worse, all problems are just perspective. Today has been a normal day for me and that's good news to me because that means I've taken steps to making my dreams come true. There's much to be grateful for and many things that are clear on what can be done for a better life.
Thanks for stopping by 🌿
---
---