DIY Kitchen Tabletops: Carpentry Musings, How to Prepare Wood, and How to Prepare Your Mind with Carpentry (Part 1)
Doing things yourself can be daunting especially if you lack the skills and the tools. Doing carpentry is one of those things that few people do themselves because of the skills and tools you need. One of the real dangers with woodworking or carpentry is that you can lose a finger, or you can injure yourself badly. If you do not know what you are doing you can also make such a mess that the product at the end will be functionally useless and aesthetically unpleasing. But if you know what you do, it can be really fun and the end product is superior to what anyone can give you.
Me and my dad are redoing the kitchen. The first step was to get the kitchen in a condition so that we could do the wood part. The building parts were done by builders, as we are not builders. The next part, doing the tops and cupboards, fell into our territory. So we started today. The first of 7 tabletops are curing. In this post, I want to take you through our progress and what I think are philosophical lessons of life. I will intertwine the two topics, so if you are here for just the DIY part, please do skip over my philosophical musings (or verbiage!). Without further ado, let us begin to prepare the raw wood.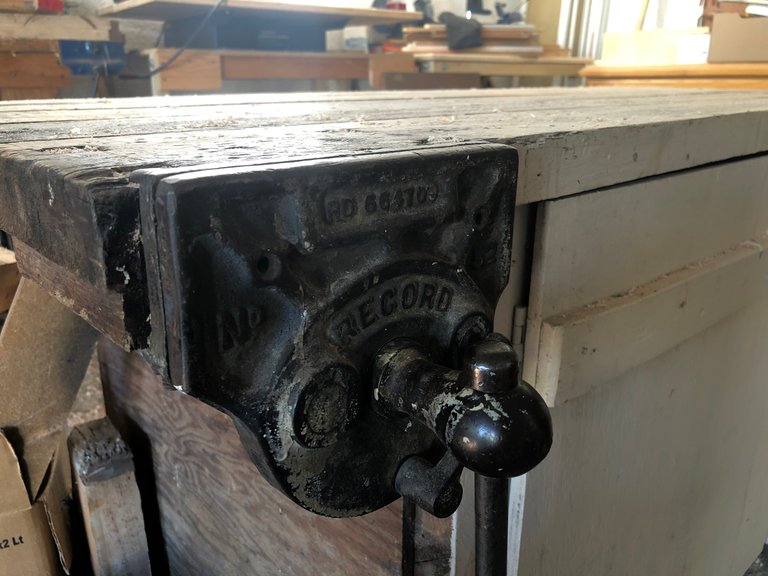 Clean the Wood: Take it Slow and Steady but Take Enough Off
Cleaning raw wood can be a struggle. It takes time. We are using European Ashwood, it is very hard and with our equipment you cannot rush. You need to take off enough to make square and level (i.e. all the corners must be 90 degrees).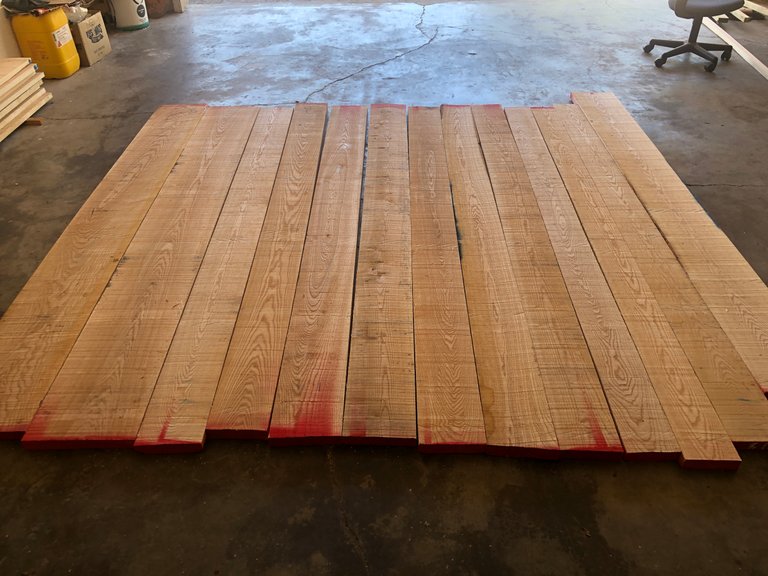 Taking off the raw edges and ugly parts is so similar to our own lives. We need to work on ourselves to "square and level" our own lives. If we do not take off enough, we might still resemble our old selves that might not be as mature or refined. Our own lives can be like that of raw wood that needs refinement and hard work.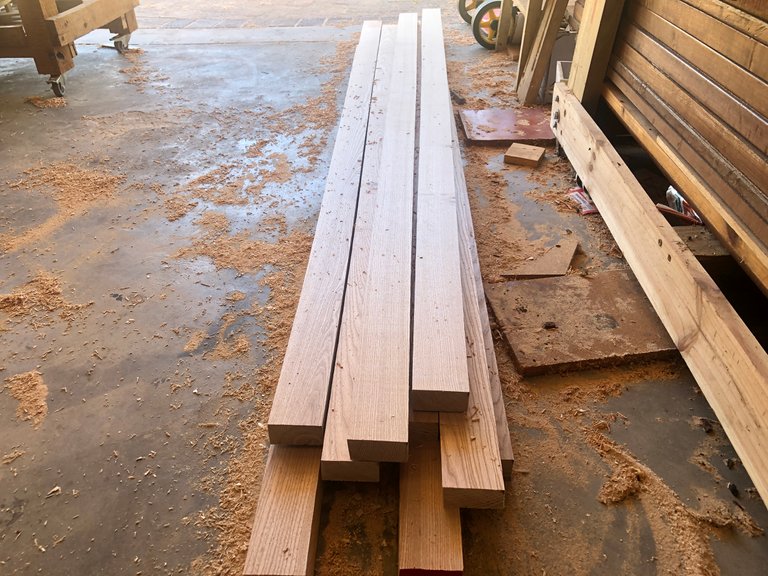 As you can see, here the wood is nicely squared and leveled. In my own language, we have a word for this, namely, "haaks". According to google translate, it means "right", but we in woodworking refer to the wood having 90-degree edges.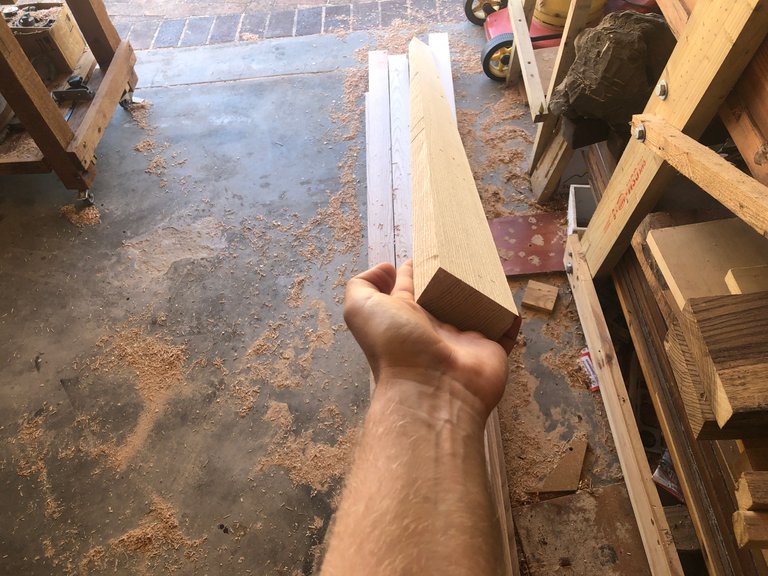 Working with harder types of wood, you can really make a sharp edge. In the above image, you can see the square edge. It is so sharp that it can cut you. Are we also not sometimes like that in life? When we are so "sharply" refined, we can "cut" other people. Even when we mean good, we can hurt people with our sharp edges.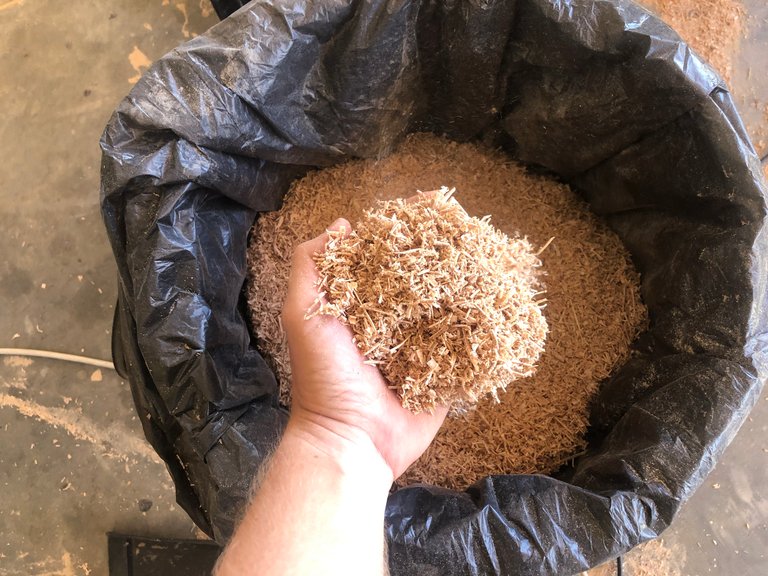 Here you can just how much we took off. It feels like so much, but there is a lot of "air" space in between. I will use this in the compost, it makes for an awesome amendment or supplement, especially for the worms. Bringing the philosophical element in again, is this not sometimes how we feel when we work on ourselves? We feel we take so much off but in the end, it is not that much, we just blow up the situation or the refinement.
The Equipment, a Snack, and a Detour: Maintenance
The tools we have in life will help us succeed or fail. Unfortunately, some people have more than others. I did not ask to be born in this body and in this space and time. It is just a fact that I have been born here and now. It is just a fact that my setup was greater than someone who was not born in my body. We cannot change it (immediately) and trying to go against the "grain" to challenge what others have can sometimes leave your own life in pieces and you might live a life of misery. Life is unfair and violent, but that is just that.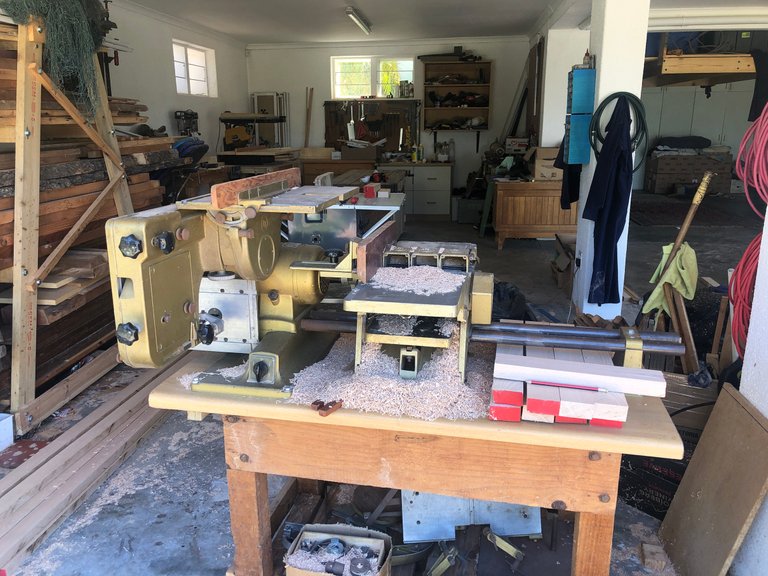 Martin Heidegger, a German philosopher, said we are thrown into life. We do not have a choice in this. That is, we do not have a choice in where you are born, who you are born as, etc. I am lucky to live in this area, not because inherently I am better than others, but because of the fact that I was born here and now in this body to this family. There is nothing inherently that makes me better or worse. But the fact is that I was born here and now. Here is the view from our workshop. I cannot stop to say thank you to whoever threw me into this particular spot.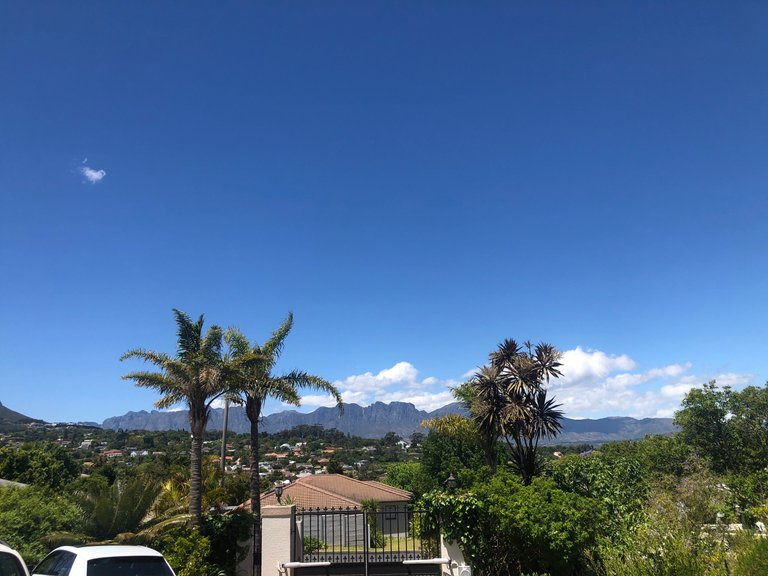 My mom called from the other room; she made some snacks for me and my dad. Normally I do the cooking, but seeing that I and dad were working she jumped in and made some snacks. Doing woodwork is tough on the body.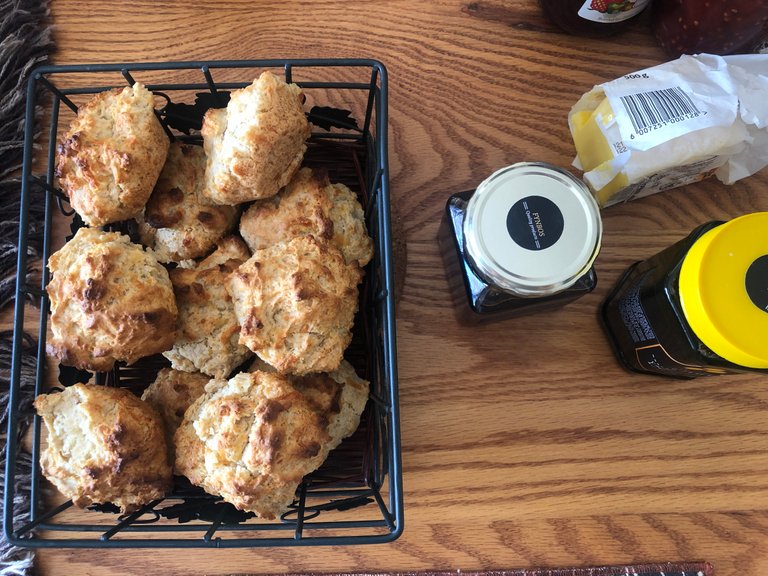 And then the bad news. When making your own things you will always have adversities and troubles. The one machine stopped working and we had to open it up. Stupid design! The wood shavings and dust built up over time and the space through which it needed to fall out did not work. Design fault. My dad is an industrial engineer and he cursed whoever signed off on the design. Mild rant over, we opened the machine and did some necessary maintenance.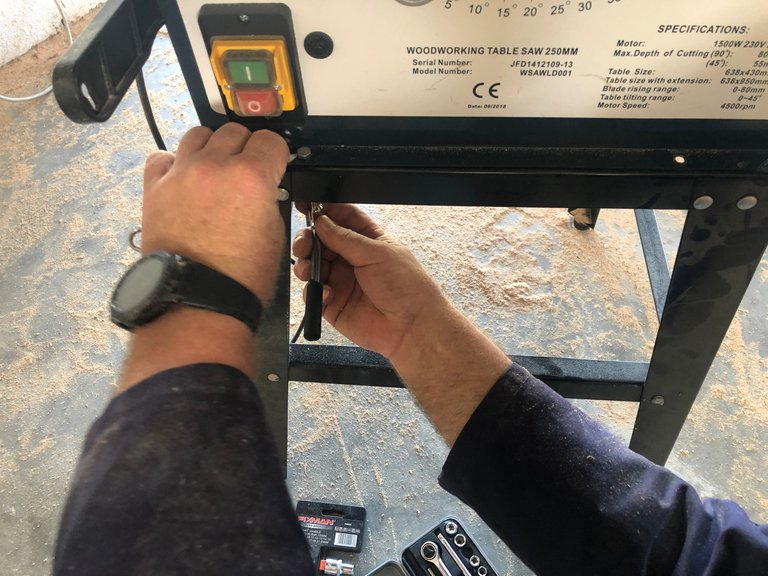 Is this not yet another metaphor for life, we sometimes need to slow down with what we are busy with to do important maintenance work. It takes time, it frustrates us, but we need it to function properly. We cannot function without it unless we want to break down and even worse, break completely. Slow down, curse the heavens, get back to the maintenance and do what you have to do to function properly again.
Back to the Wood: Making the Tabletop
Now that the machines are working again, you are fed, and you have your square and level wood, you can begin to make the table. Lay the wood out into the pattern you want. We opted for 60mm wood pieces and now you need to arrange them to what your eyes find pleasing.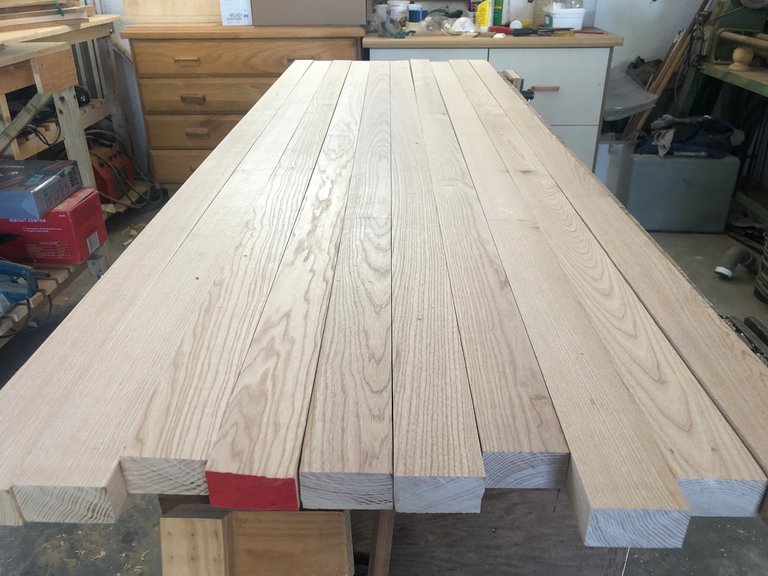 Remember with wood like this to always mismatch the grain. That is, the grain should go in opposite directions. If they go the same direction, there is a chance that your table will warp. Wood is after all still "alive".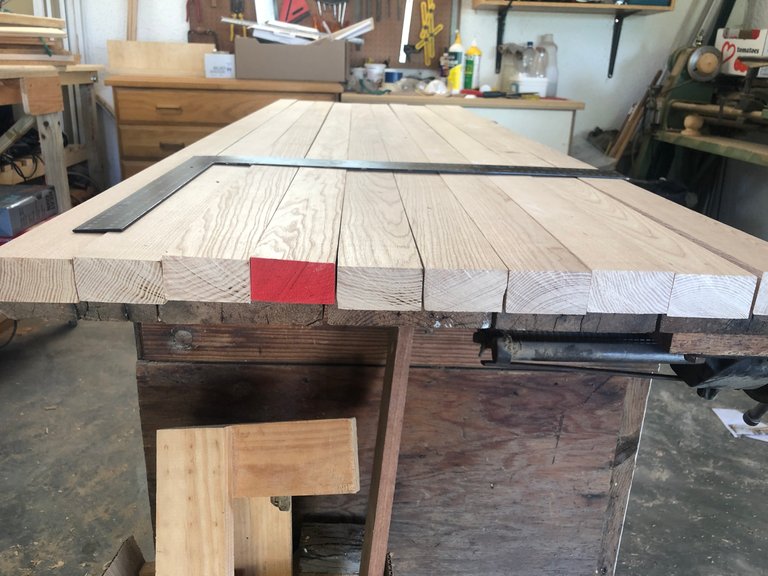 Again, can we not learn from this. It is not always optimal to go with the flow, in the same direction. When we are confronted with someone who is "different" it can in fact make us stronger. Difference is not always bad, in fact, going with the flow can sometimes cause much harm.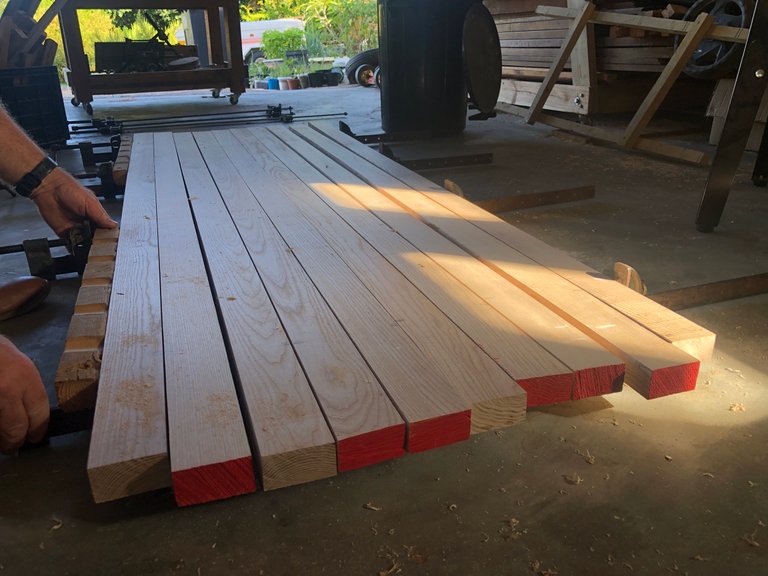 When you have done all the above, you need to glue the pieces together. We use a technique called lamello. You make a small cut into the wood and insert an oval woodchip into the cut or slit. The opposite end you do the same. You apply your glue and then clamp it together.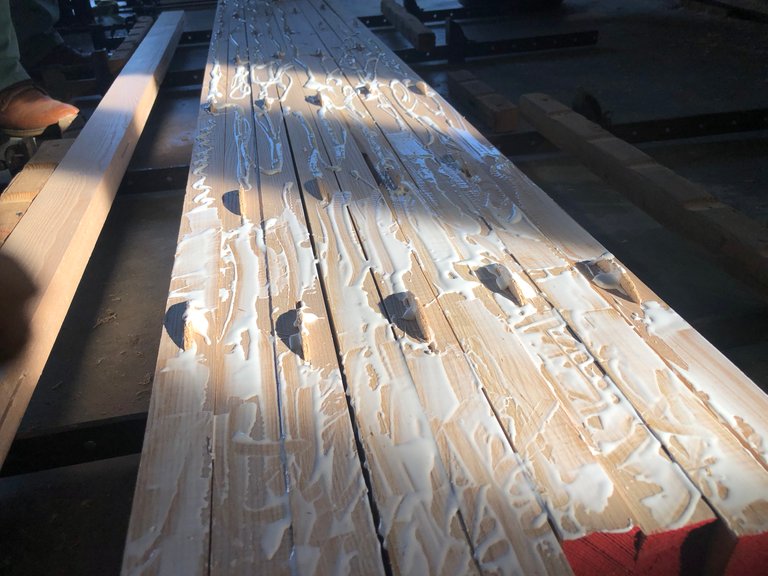 On the label of the glue, the slogan reads: Stronger than wood. Can this again not help us prepare our minds for life. Stronger than wood. The glue that needs to keep the wood together is stronger than the wood. What can function as this type of glue that is stronger than wood? We can, for example, say this is the relationship we form in life. Alone we might not be so strong but having good relations with others can strengthen us so that we are actually stronger than our own selves. Other things can also function like this. We just need to search and find what makes us stronger.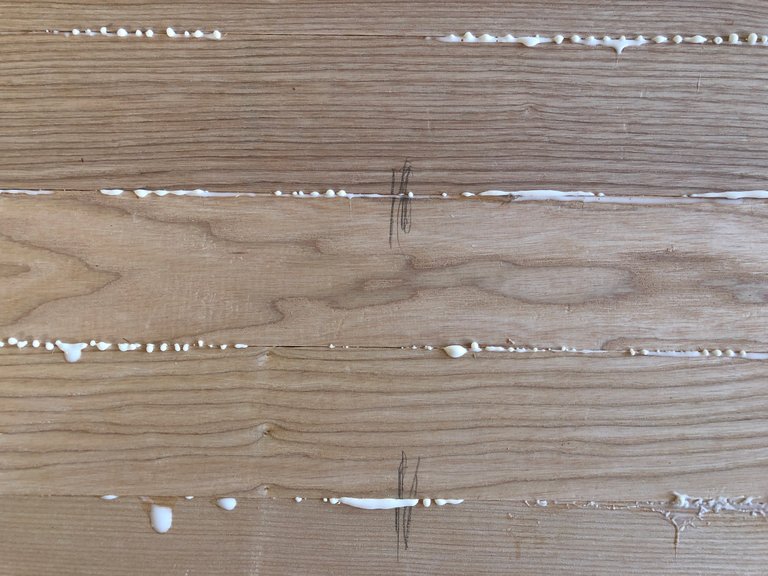 And now the waiting game begins. We need to wait for the glue to cure, to bond with the wood. After a day or two, the glue will be very strong. If you did a good job, everything will be good by then. The waiting game is never nice.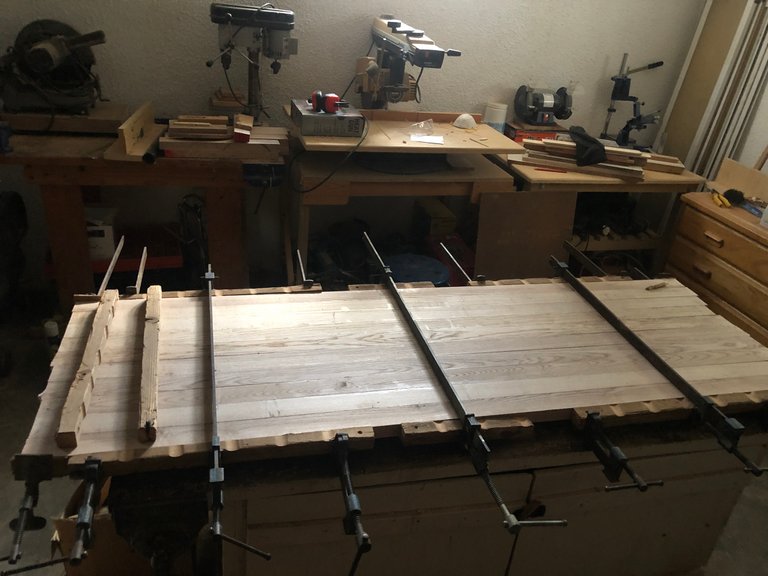 The last lesson we can gain from this is that we cannot rush this process. We cannot rush our own sculpting and woodworking as a life metaphor. We need to wait and trust in our own abilities.
A Waiting Game: Part 2
Me and my dad both have busy schedules. This is the first of seven tabletops. I will do another post in the next couple of months when we carry on. This is a slow project, but we are slow people. I hope you enjoyed this post, and that you could gain some insight into your own life. Maybe it inspires you to redo your kitchen! Stay safe.
---
---