Drinking a 5 Year Old Homebrewed IPA - Is It Worth Waiting?
When I still brewed beer, the sentiment on some of the old forums was: keep a box or two in a cupboard and forget about them. This is exactly what happened to me. I packed a couple of boxes of homebrewed IPA in a secret cupboard, conjure up a drought in my city that forced me to stop brewing, think up a pandemic that erased 2020 and parts of 2021, and here we are almost 6 years after the brew date of my last beer: 19 March 2016. Five years and eight months! (Scroll down for the review.)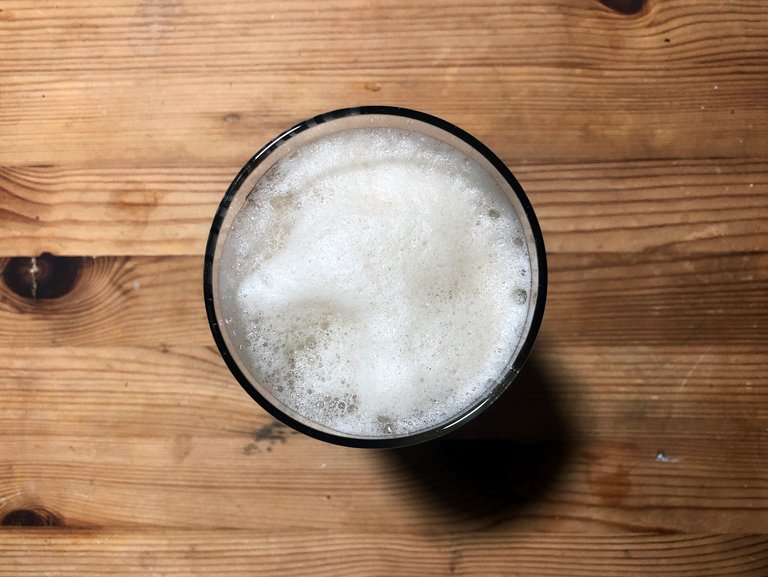 This is my first post in this community, even though I am a big beer fan! As a kind of backstory to why this beer ended up in my cupboard for so long, here is the short version of everything I alluded to in the first paragraph. I will then review this very old homebrew.
In 2013, I started homebrewing. I was 19 years old and had a thirst for beer! Craft beer was expensive and so I figured why not make it myself? Where a bottle of craft beer cost round about R30 ($1.85) I could make it for way cheaper. Oh, the logic of youth. I did not factor in the other costs, but the whole ordeal taught me various skills I still use today. Come 2016 June my area was hit with one of the worst droughts. I think Cape Town was labeled as one of the first major cities that had a countdown to a day zero, or the day the taps ran dry. Luckily we did not. But my brewing obsession faded into a sourdough baking obsession.
I still had hundreds of bottles and throughout the years I depleted my stock. Until this year, I thought I had drunk all my homebrew. But to my shock and wonder, I found two boxes (12 beers) stashed away! Luckily it was an IPA (my foresight was not too clouded by my day drinking) and one with lots of alcohol and hops. I think this is one of the reasons, plus the perfect aging temperature, that helped it stay good.
But, in any case, let us move on to the verdict!
Tasting and Review of my 5 Year Old Homebrewed IPA: Is It Worth the Time?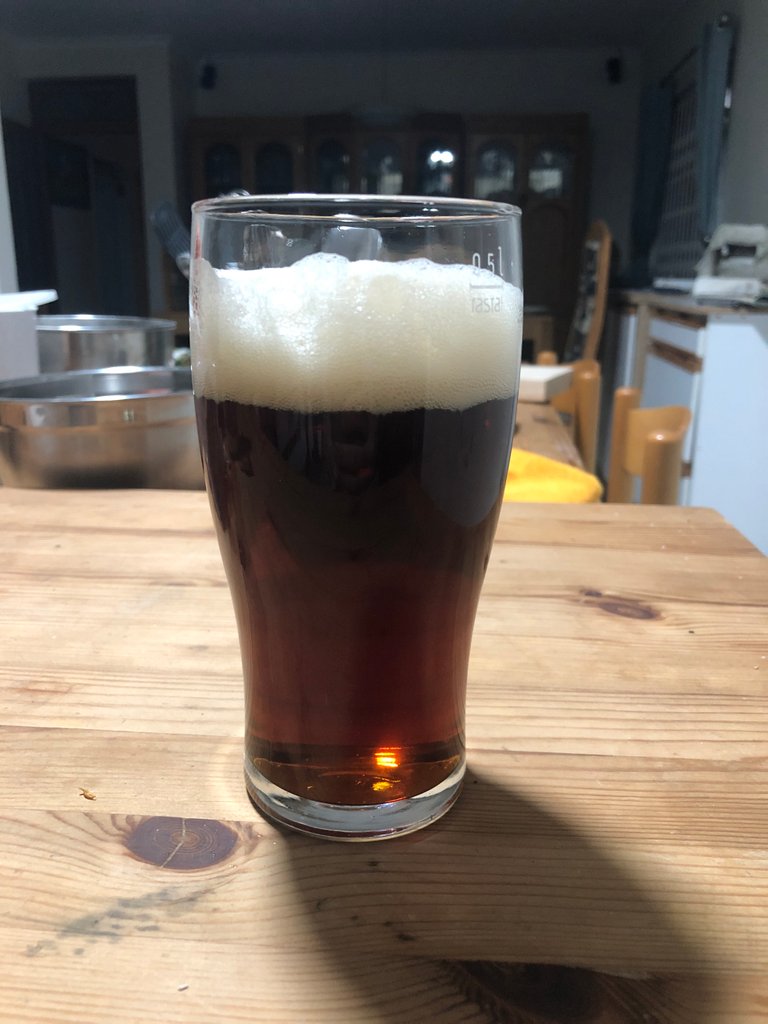 I am not sure if aging homebrews are really a thing. You can experiment with it yourself. The "easiest" thing to do (if you can resist the temptation to drink it all!) is to take a box of 6 beers. Label them: year one, year 1.5, year two, year 2.5, year three, year 3.5. Taste them, and see how they are aging. It is not that expensive. The best beers I think will be heavy stouts and IPA's.
When I poured it, it had a good head. I poured a 440ml beer into a 500ml glass, but I left I would guess 40ml in the bottle as it had lots of sediment (due to I would reckon the age). The foam wasn't super fine and compact, but it was substantial enough and stayed for a really long time.
The immediate and first smell was of deep caramel. (I am not a beer sommelier, so my reference points are more linked to my own memories of cooking.) The floral hoppy notes faded I think due to the aging, or maybe to the hops I used. (Scroll down for my recipe and brewing notes.)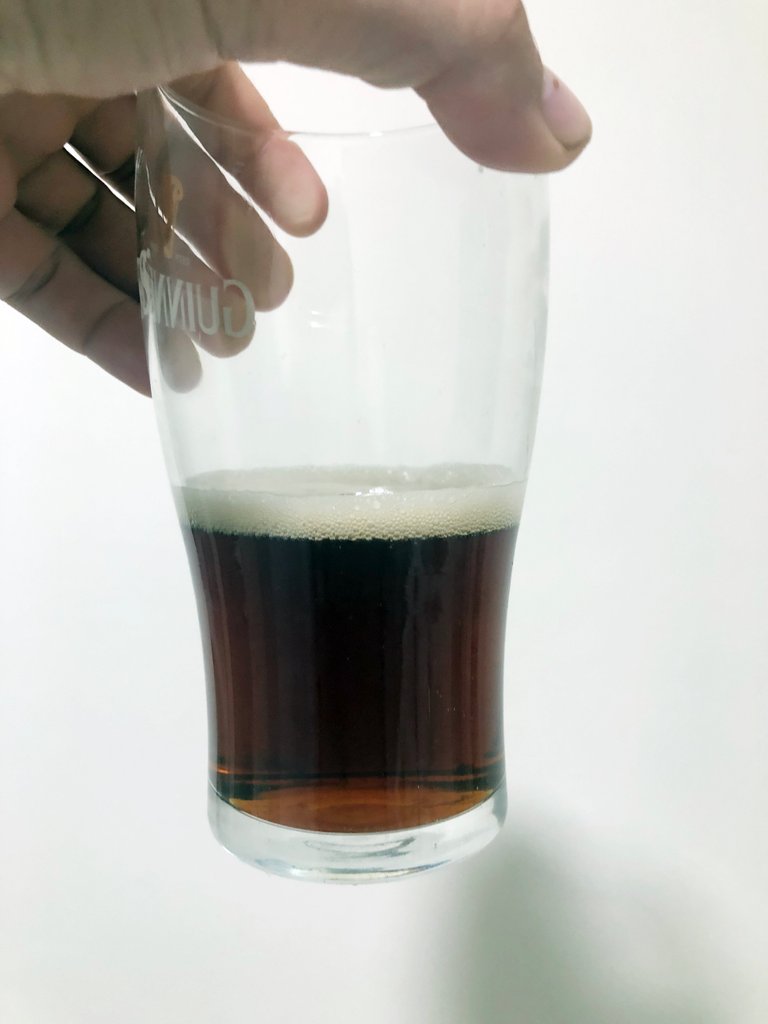 The color was also a dark caramel color. This is due to the chocolate malt I added and the darker caramel malt. (Why did I add chocolate malt to an IPA? Good question! It is one of those questions I'd like to ask myself.) The longer I drank, the deeper the caramel flavor got. The foamy head also slowly disappeared. The lacing, or foam clinging to the glass, was not impressive. But I have struggled with this for years. I think only one of my homebrews successfully "laced" the glass.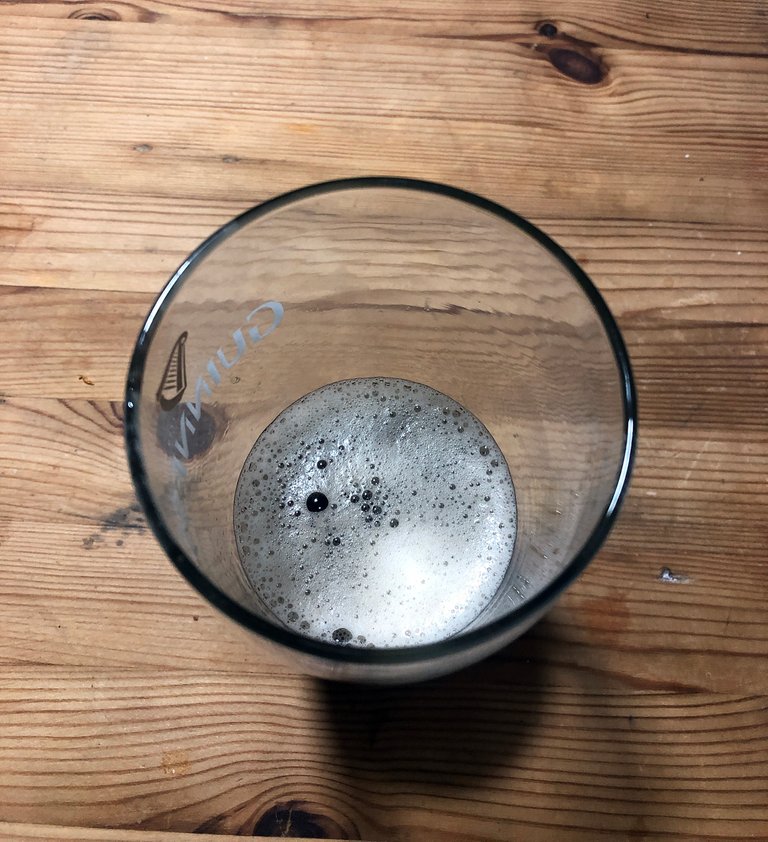 The taste was a bit bitter. But I remember this beer and it was my hop choice and additions that caused it to be very bitter. It clocks in at something like 111 IBU's! (Maybe another reason why it lasted so long.) But underneath the bitter, the strong caramel lingered. I would reckon this is not a proper IPA, as I broke so many conventions. But why not if you are writing the recipe?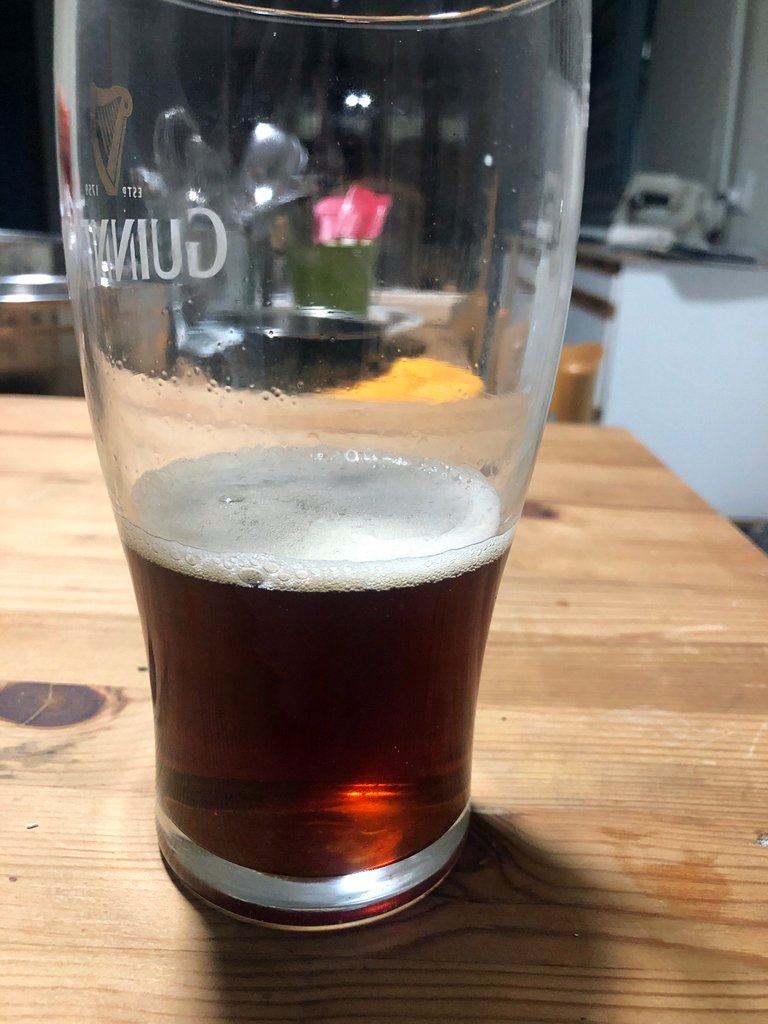 The last sips are always the hardest. Especially on a beer that is this old and that I will probably never recreate. It is such a fleeting experience but one that you need to savor! That I did. The extra alcohol from the aging (I think this beer was 6% ABV, not that high, but the final gravity indicated some leftover sugars) slightly burnt the back of my throat, or it soothed me from within. But I think this is also the bitter-sweet memories of my brewing years! My brother challenged me to dust off the brewing equipment now that we have water again. I am tempted to brew my first batch again! The head of the beer stayed the whole time albeit not as prominent as at the start. For a homebrew this old, it is incredible that it is still in such a good drinking state or condition. I really enjoyed it! Is it worth the wait? If you have the time and the beer, yes! But there are also chances of something funky growing in the beer over time! Weigh the risks and rewards.
The Recipe and Brewing Notes
Here are my old brewing notes and the recipe I made and used. It is interesting to see the notes and how old the beer is! Time really flew so fast and I cannot believe the beer is "alive and well". Maybe some of the more experienced beer drinkers will be able to enlighten us why? High (-ish) ABV? High IBU's? Ideal aging conditions (i.e. constant temperature at around 12 degrees)? No idea. But it was fun! I think I have 5 or so bottles left. I am waiting for the 6-year mark then I will drink them all but one or two. Maybe I should leave them for 10 years? But that is pushing it!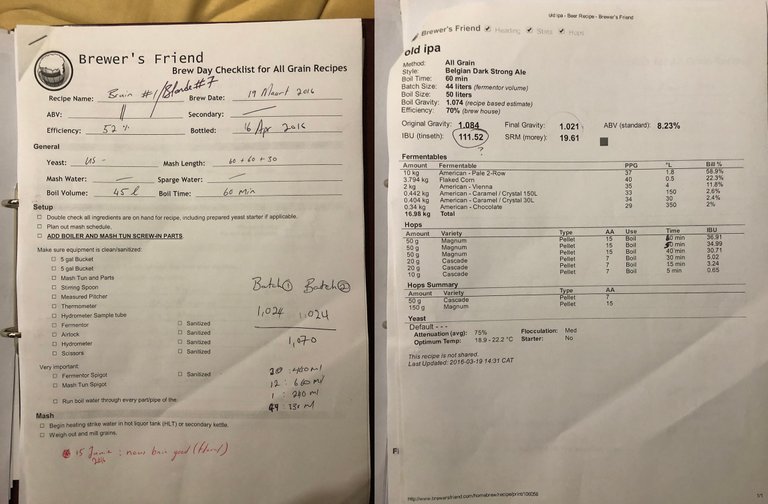 I hope you are having a cold one. Have you ever drank aged beer? Have you tried aging your homebrew? Please do let me know! Enjoy!
---
---