Gazania Flowers in the Summer: Photographs and Musings About Meanderings in the Garden
Meanderings and Musings: A Photographic Explosion of Colors in Words
I find myself in the garden more often than I would like to divulge. This is due to many things, but mostly I find myself in the garden to blow off steam, to breathe, and to be inspired by the beauty of the flowers that bloom seemingly all throughout the year. One of these plants that produce, according to me, the most beautiful flowers are the various Gazanias that spread almost wildly through my garden. Their seeds disperse in similar ways as dandelions, so the garden is always filled with the seeds from the Gazanias. I think these particular plants are classified as weeds in places like Australia if I am not wrong.
In any case, I am a self-proclaimed poet, a philosopher by training, and an artist by way of living. The colors of these flowers always stun and shock me into a kind of reflective-silence. I have written about this various times, but it is also a "forced-slowing-down". It is as if these flowers force you to slow down and bend down and to appreciate their beauty from close. As a photographer, these flowers present you with nature's ultimate artwork. As the bees and insects and spiders are lured to these flowers by their shocking and provoking colors, I too am attracted to them. Not for their pollen or other treats, but merely for the aesthetic pleasure or the pleasure they produce in my mind. Many times I find myself wondering: Are they even real? Going through the photographs, I minimally changed the colors. Maybe a little brightening here, a little bit of darkening there. I do nothing to change how they appear to me and others. These flowers look exactly like this in the garden. It is easy to think that they are enhanced somehow, but I assure you this is how they look.
Normally I write my little philosophical musings either before or interwoven in the post, but today I will spare you the musings. If you want to read my philosophical musings as I meander through my garden and flowers, please do scroll down to the end. If you are here to just feast on these beautiful flowers, please let me not hinder you any longer. The photographs were taken with my Nikon D300 with an old NIKKOR 50mm f/1.8 lens.
A Photographic Explosion of Colors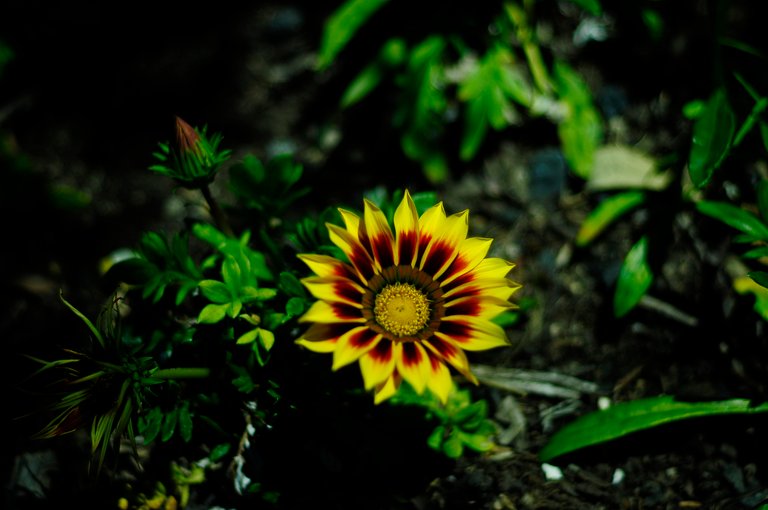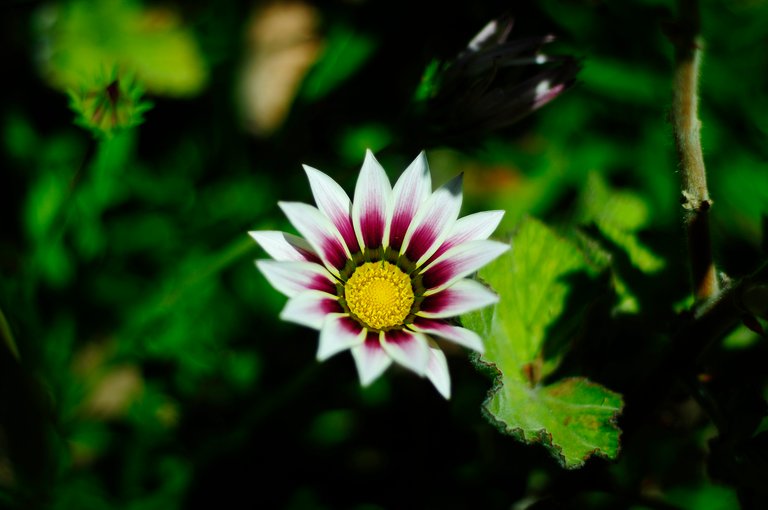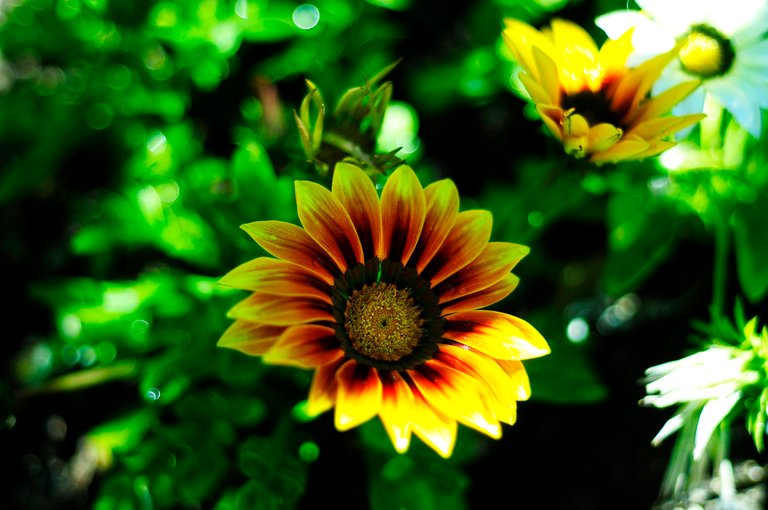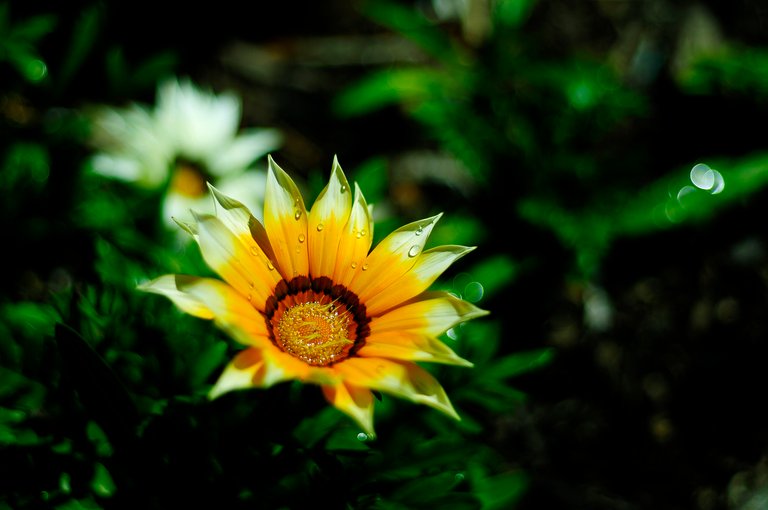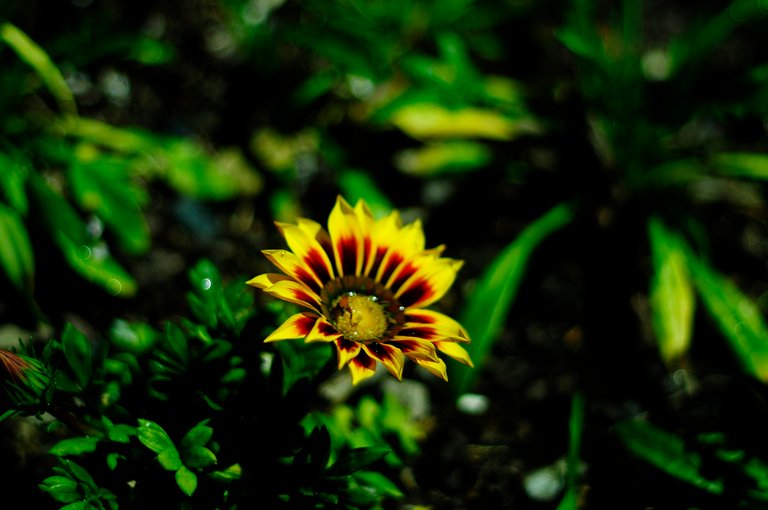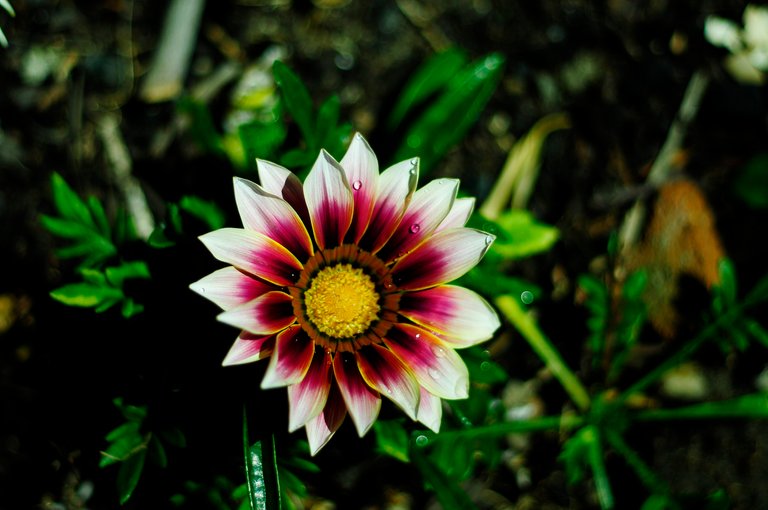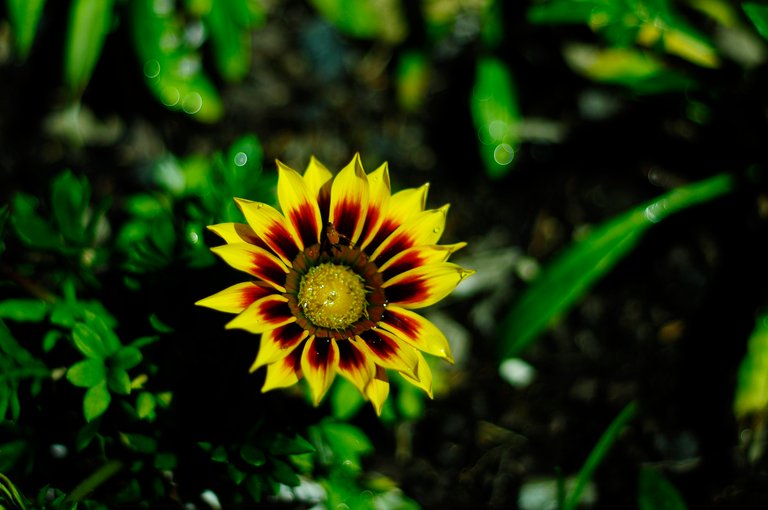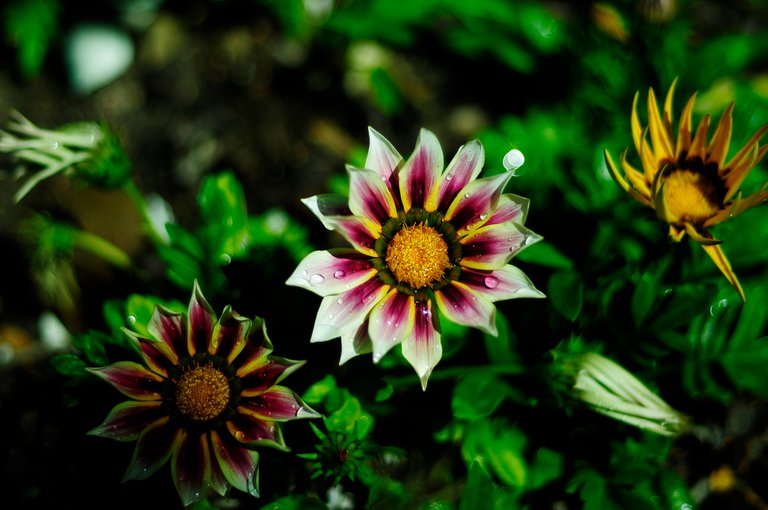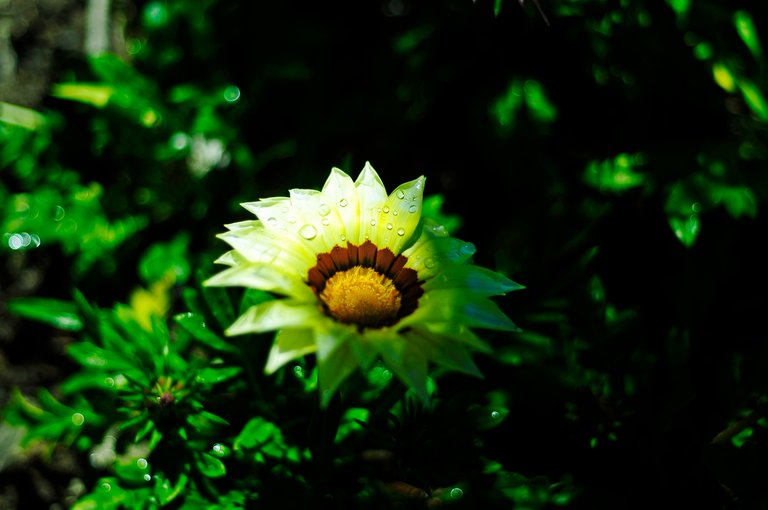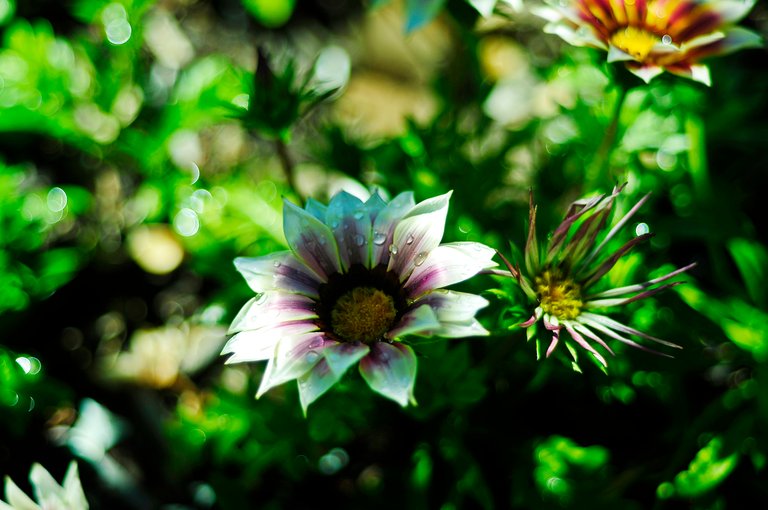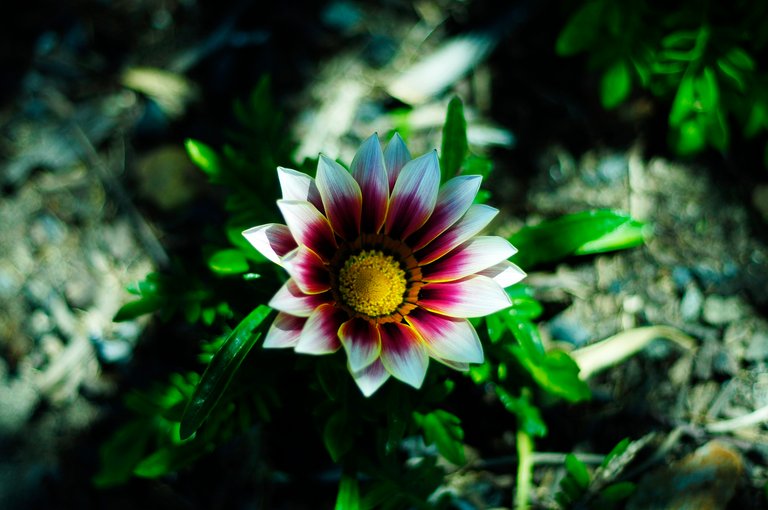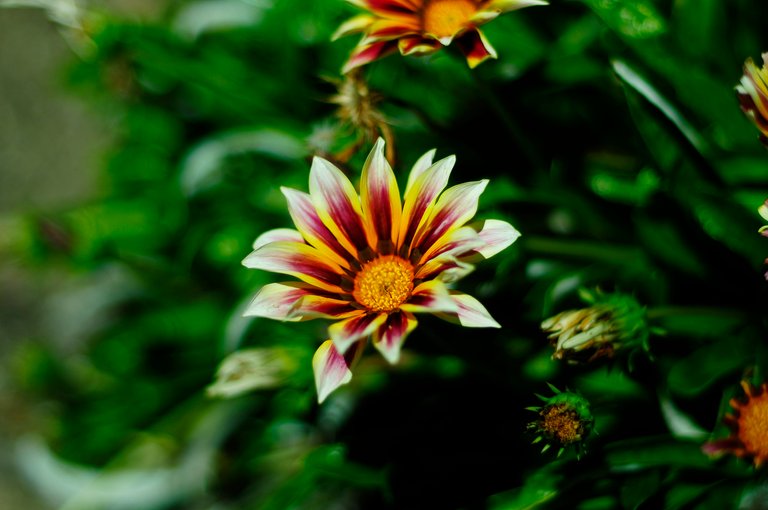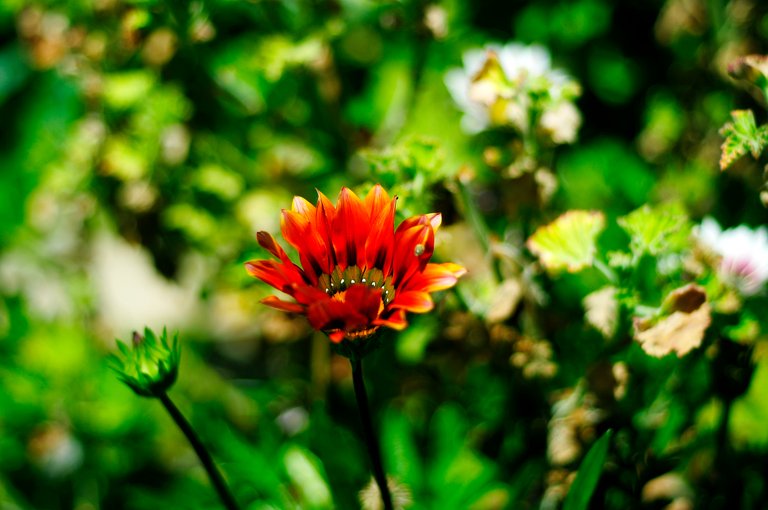 Philosophical and Poetic Musings and Meanderings through My Garden
Forced to bend down, I look at the intricate detail of the color splashes. White dots, black spots, blue lines, and purple smudging. Yellow, white, red, purple. For a moment I am taken away from my routine to walk beside nature's paintings. Stifled by my own thoughts and those of others, I walk outside so that I can breathe. Many a philosopher and poet have searched for meaning in the words and reasoning of others. Sometimes, the poet and philosopher both look to the sky for meaning, others walk as to find the meaning of life. But few have bent down to look at the insects crawling under the shadows of the flower petals. Busily, they work without compensation in the way we understand compensation. This contrast between their busy lives and my lethargic-slowed-down gazing. This contrast between their disinterestedness and my fascination.
Can we see our own face reflected in that of the flower? Can we look at the flower and see ourselves? What I mean with this question is can we see the beauty of our own suffering (as humans, i.e., as suffering from the human condition, etc.) with a type of disinterested look? This needs some clarification. We are confronted by a problem when we look in the mirror and see our own face. We, like Narcissus, fall in love with our own beauty. I think this is due to our "interested" looking. We want to gain something from this looking, from our own beauty. Like Narcissus, this leads us into our own demise. Can we turn this around, but take inspiration from the flower? The flower has a disinterested beauty. Yes, it might be pollinated by its attracting power, but we cannot compare the beauty of the dandelion flower against the gazania flower. To the human eye, I would argue, that the gazania is aesthetically more attractive. But this serves as a disadvantage: what if we pic the flower before it went to seed? But one might also see it differently: the beauty is in our own eyes. The flower does not care. Therefore, I would argue, its beauty is disinterested, impartial, and neutral to its own beauty. How can this help us?
Narcissus fell into his own demise because he fell in love with his own face or beauty. He saw the power of using his beauty to his own advantage, that is, in an interested and biased manner. But this worked too well, as he created his own demise. But does the flower do this? Does the flower fall into its own pit of narcissistic self-indulgence? No, as I said above the flower has a disinterested stake in its own beauty. It doesn't get anything from it (even the ugliest and smelliest plants get pollinated). We should mimic this. Looking in the mirror, like looking at the flower, we should mimic the flower that stares back; we should see the face staring back in a disinterested manner. The beauty is there, but we should not use it to gain anything. Otherwise, we are doomed to a similar fate as Narcissus.
These thoughts went into a direction I did not plan. The face of the flower inspired something I had not thought about. This is one of the reasons I walk in the garden. To find inspiration, to write, to think, to philosophize, to write poetry. If you read this, I hope you found something useful from the verbiage and seeming nonsense. Stay safe, and happy photographing!
---
---