succeeding in earning on Youtube platform is a big achievement for me
"THE BIGGEST ACHIEVEMENT OF MY LIFE SO Far"
---
---
Talking about achievements in life, surely everyone has achieved one of the many planned achievements, it's just what is the achievement, is it the biggest achievement or the achievement that people think is mediocre, and this time I want to tell all of my friends. about the most memorable achievement in my life, hopefully it can be a motivation for all of my friends.
---
In 2015 I decided to create a youtube channel, I learned a lot of things and I uploaded a lot of content on my channel, until 2016 my channel has not developed, even the videos I uploaded no one watched it, then in 2017 I tried to change the concept of my content, I tried to make something much different from the previous content, and as a result my channel made a little progress from the previous year, but still I still haven't managed to get income from my youtube channel, two years have passed I still haven't given up, I'm trying to convince myself that I will be successful in the next year, in 2018 I still maintain the concept of the content that I worked on the previous year, but as time goes on my channel performance is decreasing, until the end of 2018 I started to feel shaky, my spirit began to fade, plus more from I was ridiculed by my friends, they called me a failed youtuber, at that moment my mentality immediately fell and I had time to stop creating content, and I felt that I had failed.
---
After stopping for a while I decided to create content and started uploading it again on my channel, I started to think that I shouldn't give up, I should be able to prove to my friends that I will succeed in monetizing my channel one day, in 2019 I trying even harder, I started to fix all the shortcomings that existed in myself, I started to learn about the youtube algorithm, I started trying to create content that people are likely to watch, and finally, a few months later in 2019 the youtube channel I succeeded in monetization, my 4 years of struggle paid off, until 2020 I estimate the income from my channel to reach more than $4,000.
---
In monetization my youtube channel is one of the biggest achievements in my life, just ignore the income figures, because if I want I can make more money from my channel, after I feel my target has been achieved in 2020, the following year I don't pay much attention to my youtube channel anymore, I only upload occasionally over a long period of time, maybe I'll be consistent again later when I think it's time, for now I'm targeting something on the Hive platform, and I'm very grateful, even though I have I rarely upload videos on my YouTube channel, but the income from my YouTube channel is still flowing until now.
below is my youtube channel, still small and my knowledge in that field is still minimal.
---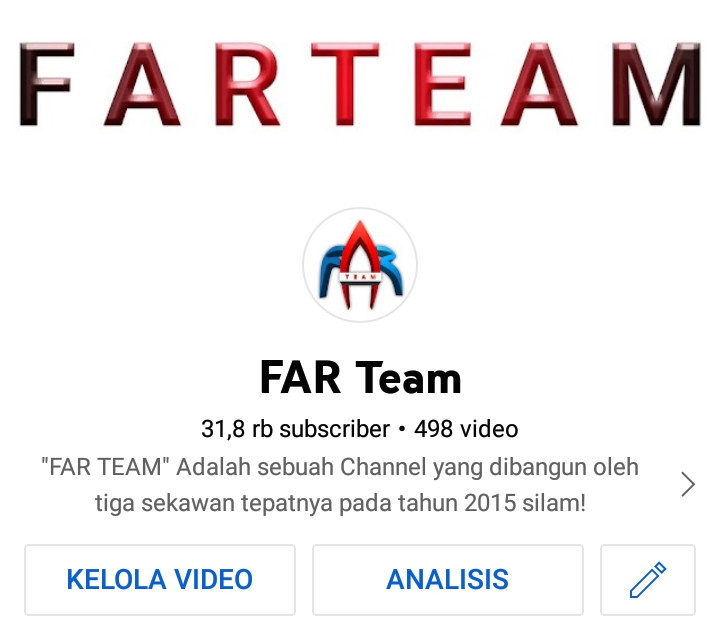 ---
THANK YOU FOR READING HOPE IT IS USEFUL.
JOIN US, AND PARTICIPATE IN THE WEEKLY CONTEST, IT IS VERY INTERESTING.
---
---