Soothing the Beast

Arella, soothing the great beast with her touch and presence, as he lowers her to the ground to dismount.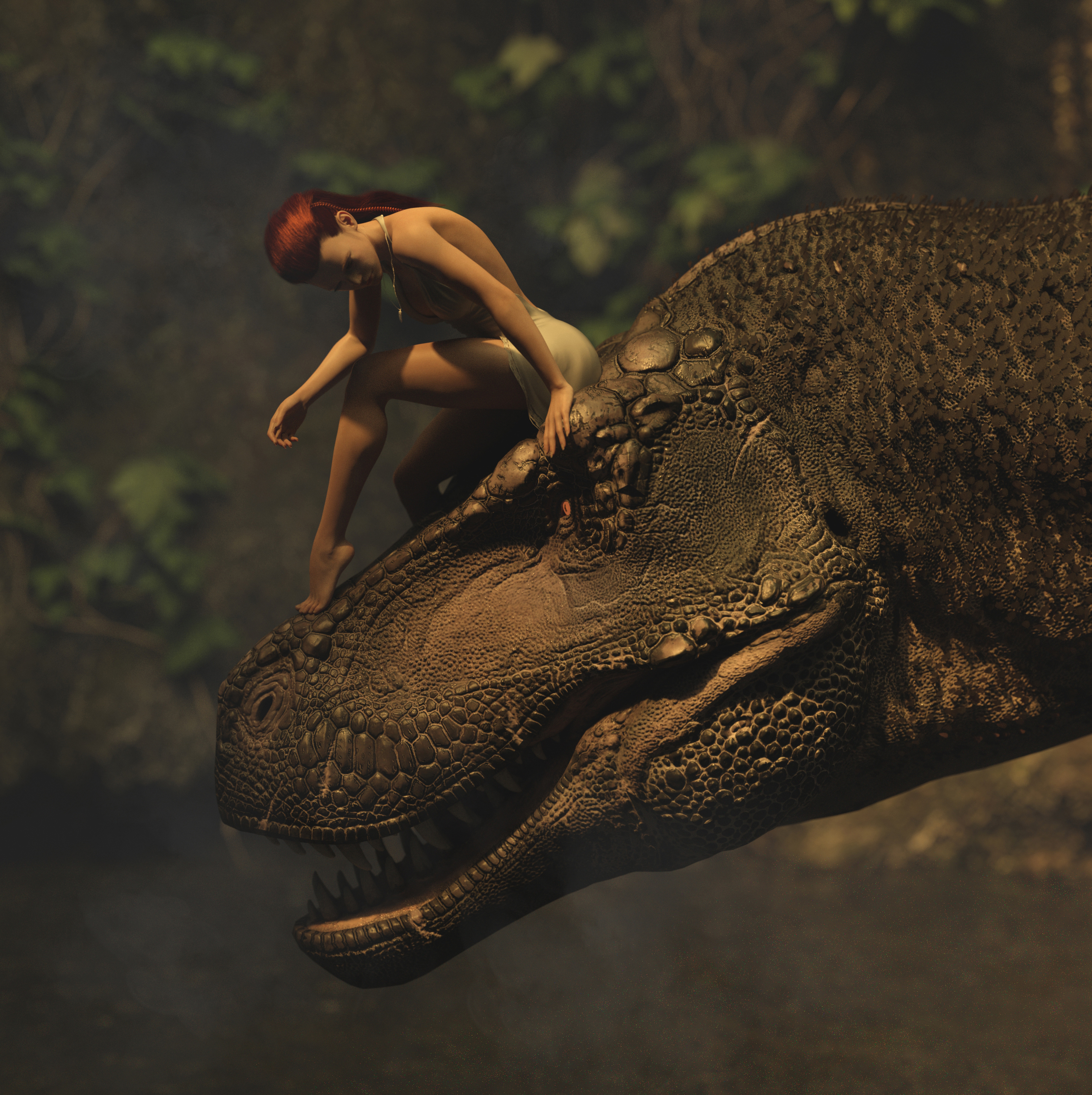 CLICK IMAGE TO EXPAND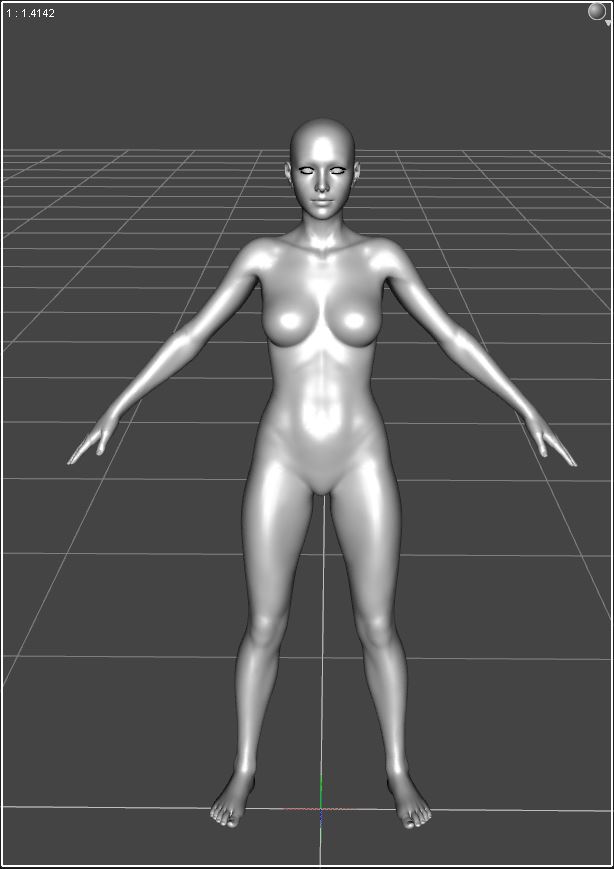 Started with a Genesis 8 Female Template.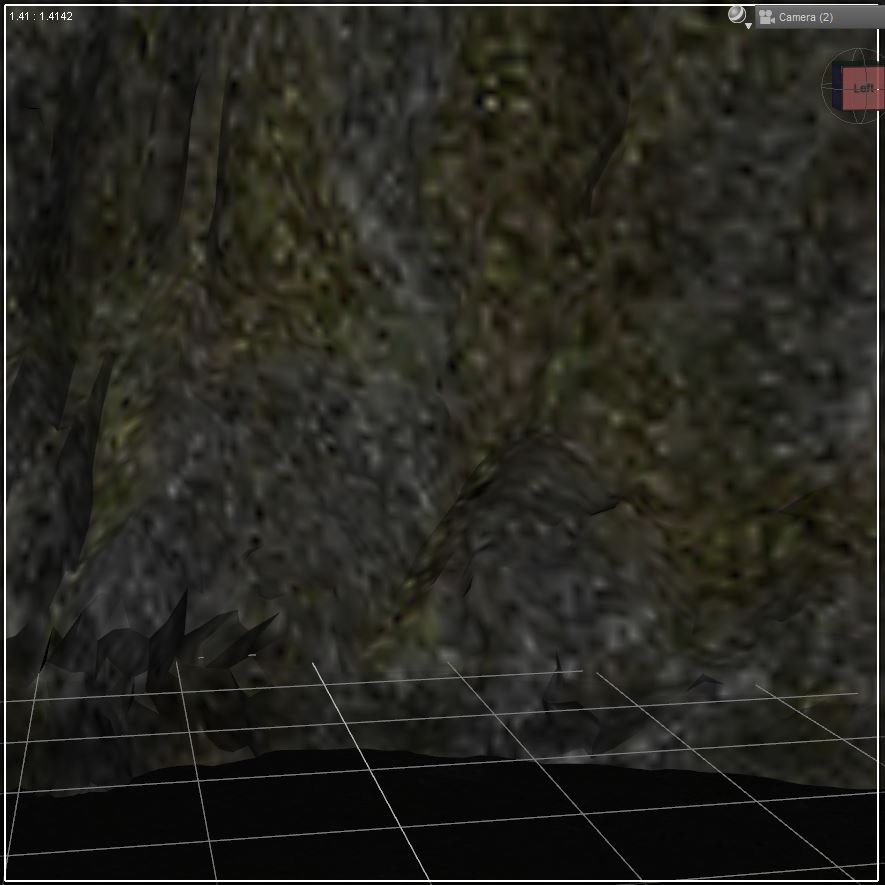 Added a jungle pool environment.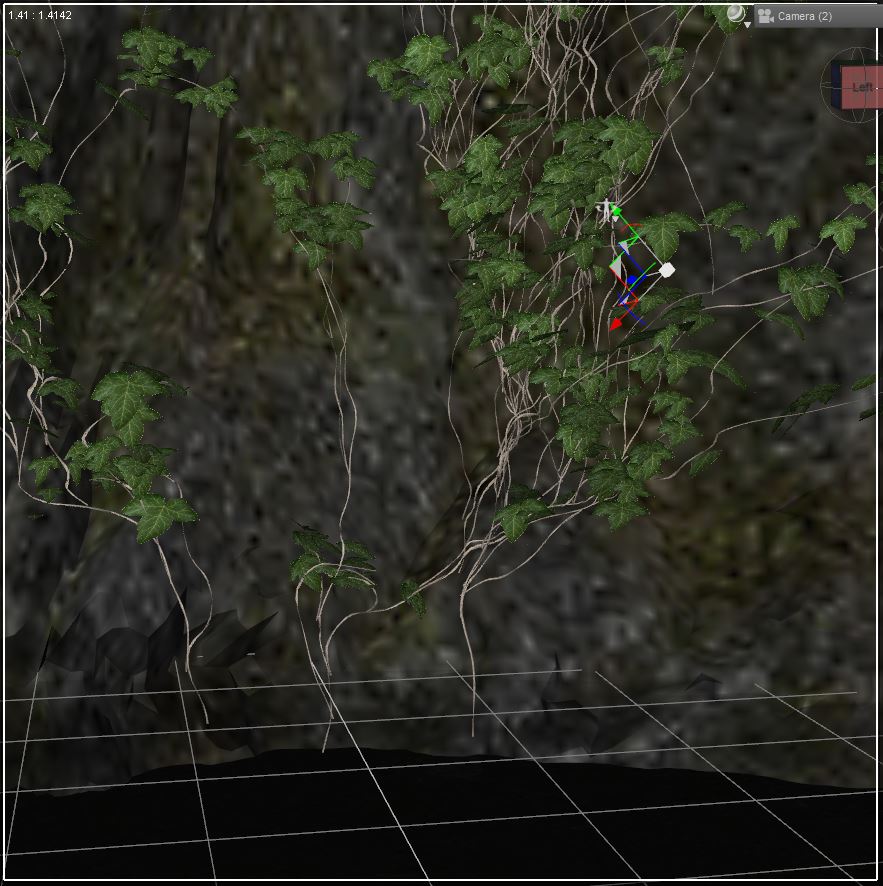 Added some vegetation and vines.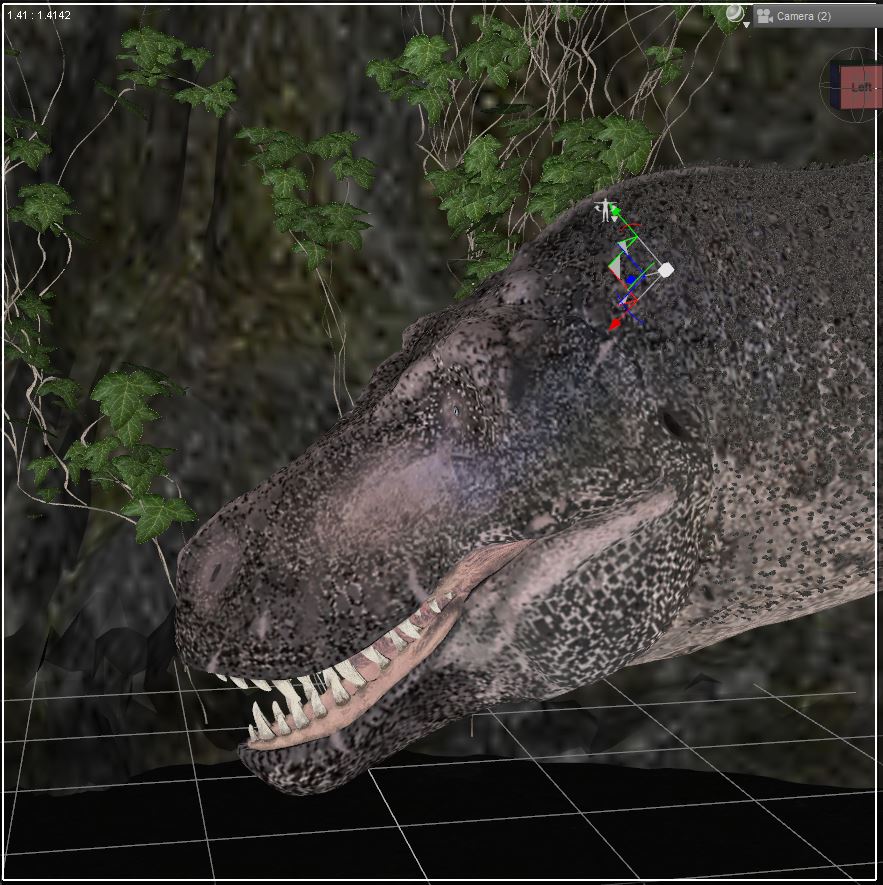 Added a dinosaur.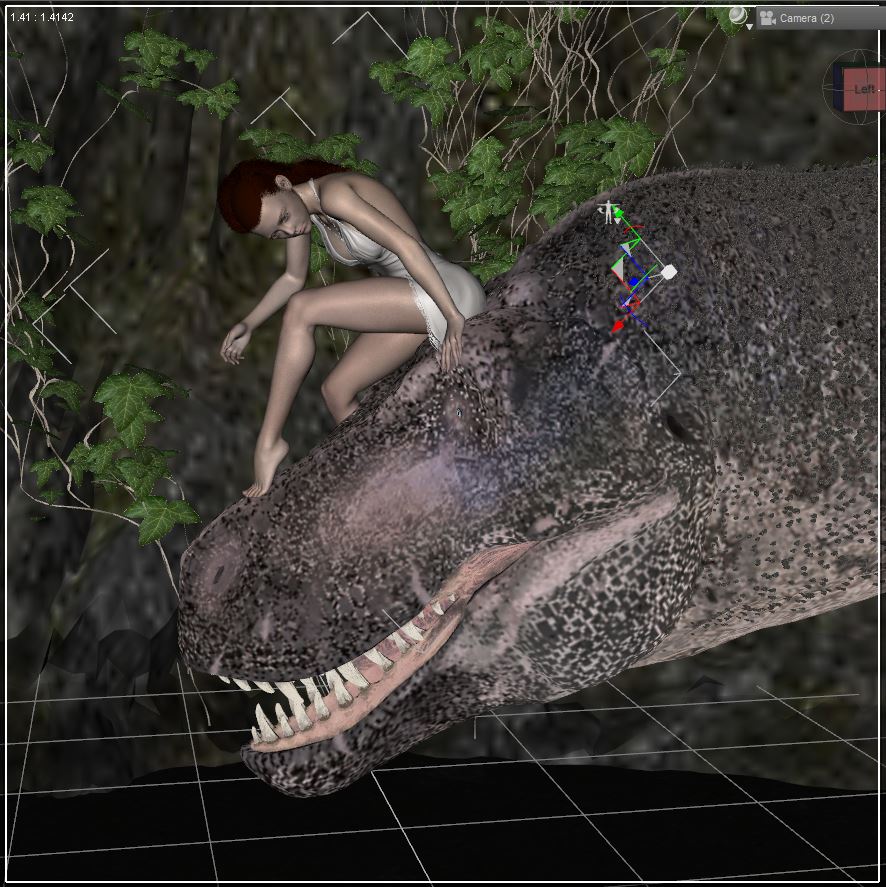 Added the completed model, after I morphed the body, added hair, makeup, changed her position, facial expression, and added clothes.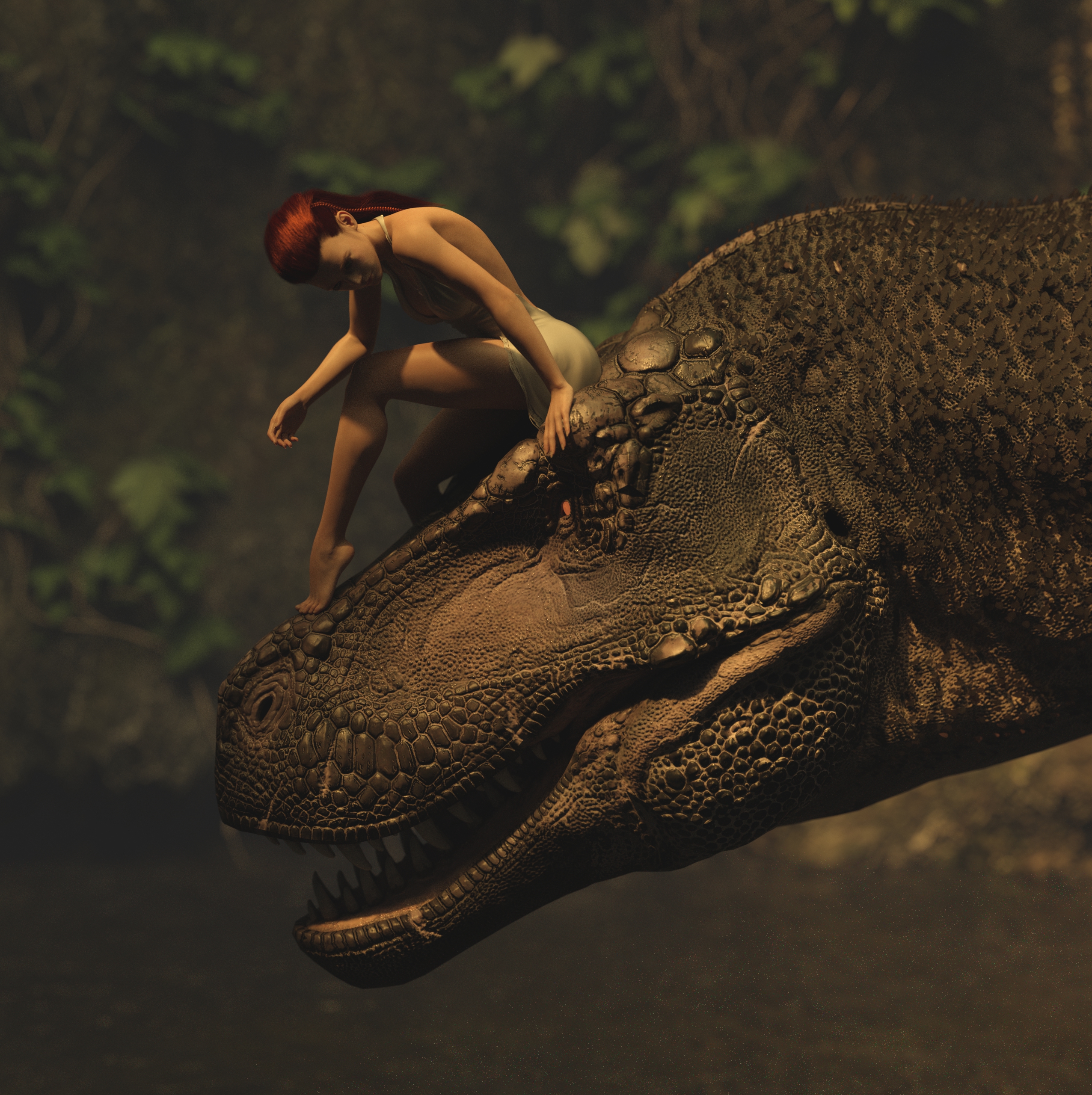 First render.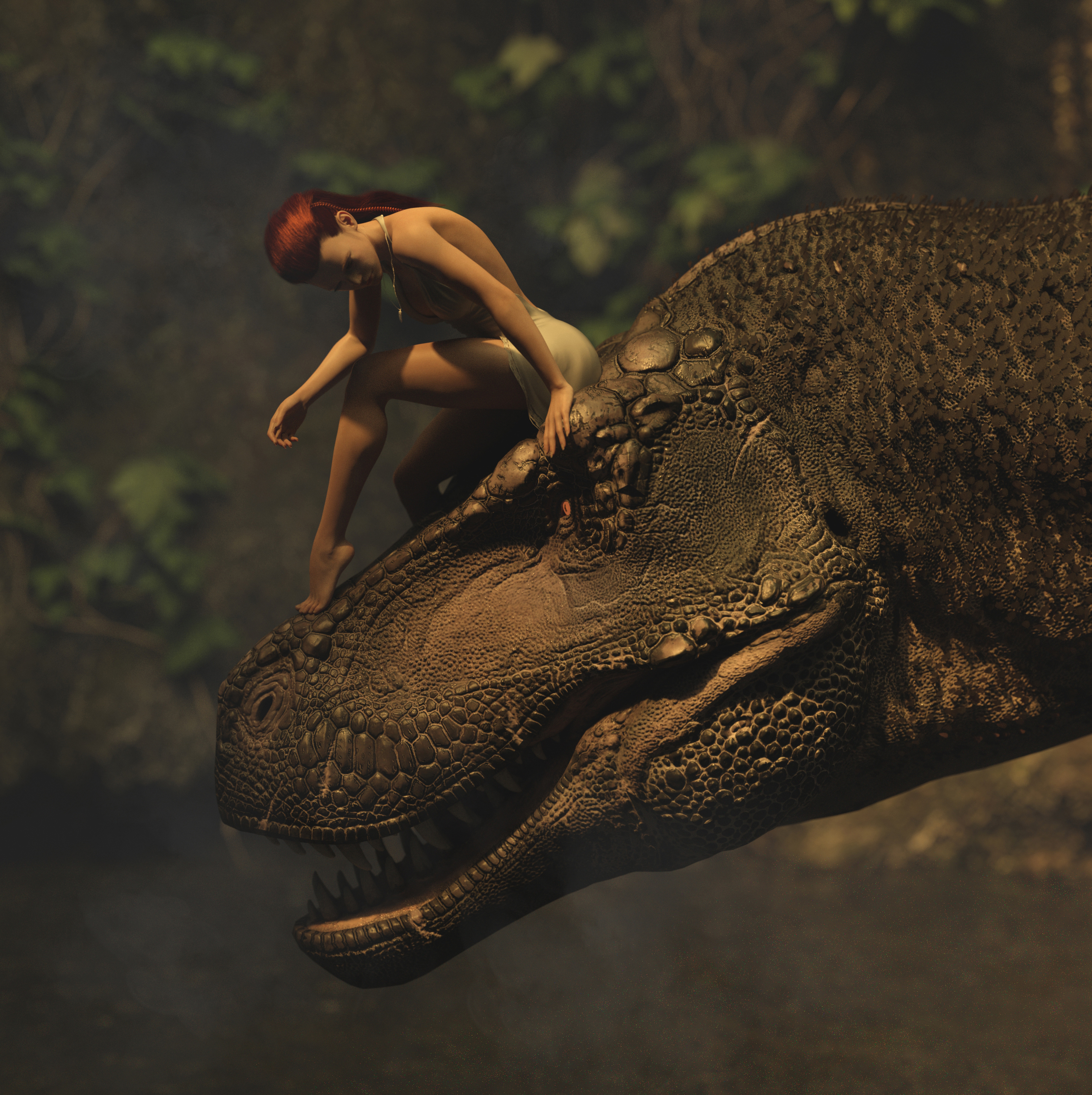 Added some atmosphere and cave mist in Photoshop.
Tools and assets used:
Daz3D Studio, Iray and Photoshop
Tyrannosaurus Rex 3
Genesis 8 Female Template
MRL Warrior Hair
Bloody Dreams Nightgown
CBELIZA Jewelry
Daz3d Lighting
Jungle Pool Environment
In Summary:
I start out with a model template and morph the body physically.
I put the body into a position, change facial expressions, add makeup, dress the model, add skin texture, props, etc…
I either can embed the character into the background or wrap the environment around the character, then add lighting and camera settings, like depth of field.
Rendering times can take 10 minutes to 2 hours per render.
Postwork in Photoshop (adding imperfections in the skin, changing atmosphere and lighting, etc…)
Stay frosty people.
---
---