Update from the filmmaking4hive team | NDAs processed and sent.
The series of updates we post on the blockchain counts as a fairly inspiring reflection of what we've been doing and the progress we are making on this feature-length filmmaking project, based on the Hive Fork.
We know you love to know what is going on. We also love to keep you informed... One step at a time.
This time around, we are glad to inform you that we have a Non-Disclosure agreement (NDA) in circulation and we will be telling you who got them in this round and why they got them.
All that will be coming in a minute, but let's be sure that we all are on the same page.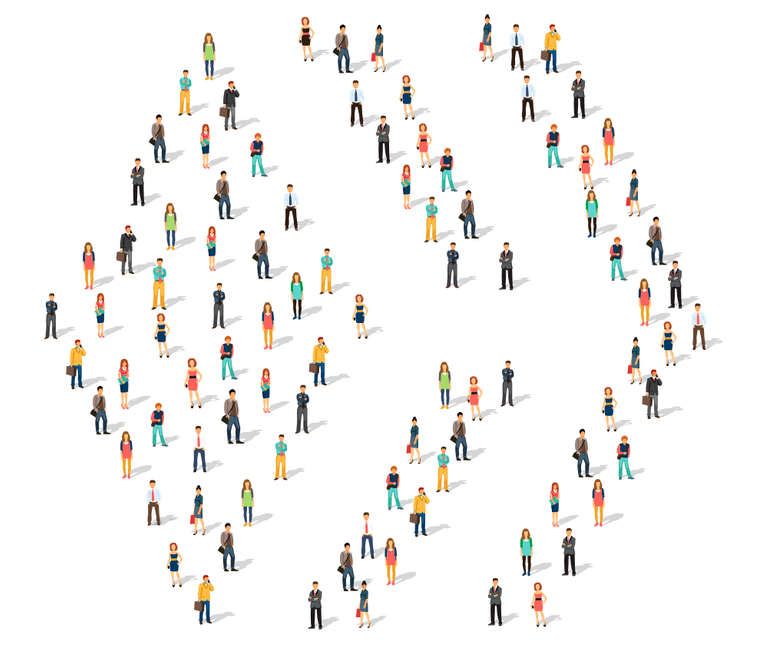 Chances are, if you are keeping a tab on the progress of the team working on this project, you will already be aware that we formed a Review team, filled with people who are very excited to work with us on this.
For a start, this team of 7 Hive Community members will be reviewing a part of the first draft of the script and each of them will give us their thoughts and reviews after reading the draft.
The main reason for handing the script out is to ensure that we are on the right track with telling this huge story and it is to also allow people to make suggestions.
In its current form, the script is only in its infancy, this is still the first draft. To quickly run through why the drafts are numbered, we'll go over each phase before moving on.
First Draft - Getting the story on the page is what this phase is all about. It may not be entirely cohesive, but, the story is there and the first draft uses the script as a reference point to change elements with ease.
Second Draft - During this phase, careful re-reads and a lot of thought goes back into the first draft to really nail down certain aspects of the story and this is where a lot of changes can take place. It's sometimes fun, as with an ending in place it is easy to go back and add in some plant-and-pay off along the way. Entire scenes can be cut, rewritten, or entirely new scenes can be added for one reason or another.
Third Draft - Clean-up, checks, editing, and last-minute changes take place during this phase, ensuring that the script is ready to be shot and that all aspects of the script are solid.
Depending on how refined the vision for the story is, you could go through a lot more drafts, but to break it down, that is the process the drafts a typical script goes through and what each stage of development means.
Drafts can keep going, but, usually, three or four drafts are enough. We are big believers in the phrase. "Don't get it right, get it written." As does anyone who wants to see a project done justice and get over the line.
The review team will help us in many ways to ensure that we're getting it right.
Details of all these reviewers are already made public in our previous post. Click Here to see who they are. A brief note about each of them is also attached to the post.
As promised, we won't keep Hive Community members in the dark. The reviews will be published on this blog page for everyone to know how it is going.
All reviews? Sure, why not?
There won't be spoilers. We understand that nobody likes spoilers, especially for a project like ours which is tipped for massive success. We will be keeping that part of what we are working on tight.
---
Since we are now on the same page, let's get to the NDA part of the post
---
Barring everything which is already going on as we take steps forward in the project, we also want to be sure that the review team will have something on their table.
With that in mind, an NDA was processed and sent to all the reviewers we have on board. Once we get all the responses from that, each of the reviewers will get to read and review the script.
We are incredibly excited about this new step we are taking. We look forward to hearing all their thoughts about this and we thank every one of them in a special way for accepting the invite to be part of the review team.
---
Mailing List
---
This is for accounts that asked to be mentioned in our publications.
@ericwilson, @demotruk, @crrdlx, @jacoalberts, @traciyork, @the-bitcoin-dood, @invest4free.
Upon request in the comment section of this post, we will gladly mention you in our subsequent publications. Think of it as a mailing list. It'll be a good way of staying updated on everything we are doing here at filmmaking4hive.
Ending Note;
Filmmaking4hive is a team that is developing a feature-length film based on the events that transpired with the Steemit Takeover and the Hive Fork while showcasing the power of Web3. Please check out our blogpage for more details!
Feel free to JOIN our Discord channel. That is where you can join our AMA section and have another timely discussion with us in real time.
Huge thanks to @kenechukwu97 for his role in helping us keep the community informed about the progress of this project. Please check out his page and consider giving him a follow!
We also have to acknowledge the brilliance, dedication, and unwavering effort of @killerwot and @thedeltron for the role they play in the overall progress of this project.

Thumbnail image designed by @doze
---
---