[ENG-ESP] Iniciative: 5 varied questions
INICIATIVA: 5 preguntas variadas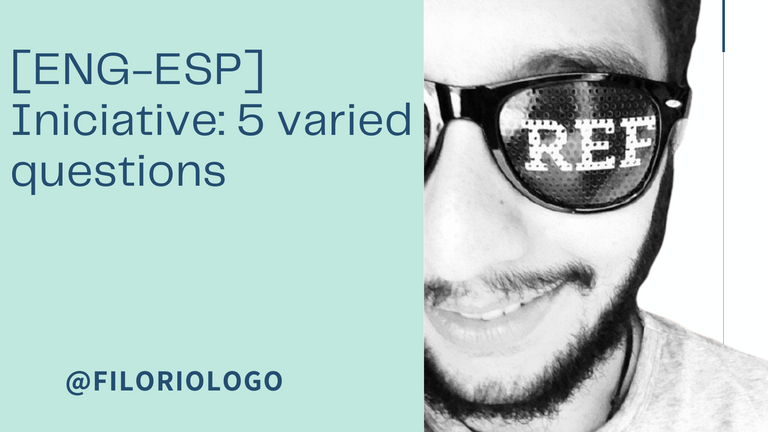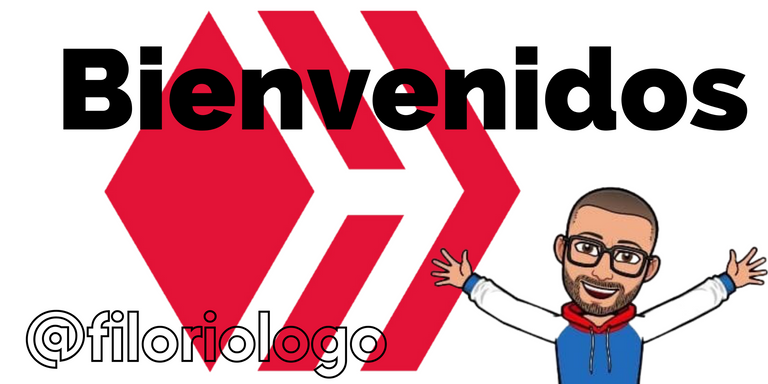 Saludos amigos de Hive
Greetings Hive friends
Hace unos dias mientras le daba un vistazo a mi feed me topé con esta iniciativa propuesta por @mayvil, pues @reymoya95 se animó a participar y yo, trás leer su post también me animé a participar. Así que sin más preámbulo, a responder las preguntas propuestas.
A few days ago while I was taking a look at my feed I came across this initiative proposed by @mayvil, because @reymoya95 was encouraged to participate and I, after reading his post, was also encouraged to participate. So without further ado, let's answer the proposed questions.
¿Qué te motiva a crear contenido en Hive?||| What motivates you to create content on Hive?
Para ser totalmente honesto y transparente, tengo una doble motivación, ambas por completo validas e importantes para mi.
To be completely honest and transparent, I have a dual motivation, both of which are completely valid and important to me.
La primera de ellas es que Hive propone un ambiente de libre expresión trascendente en el tiempo. Como iniciado en el indecible mundo de la filosofía, digo iniciado aunque lleve años estudiando filosofía porque no creo que alcance la vida para conocerlo todo, de modo que amo escribir, expresarme y aunque llevo rato sin postear sobre filosofía. En Hive veo un potencial de expresión, de plasmar contenido digno de ser algo perdurable en el tiempo. Quizás en cientos de años, Hive sea un repositorio de contenido invaluable para la humanidad.
The first of them is that Hive proposes an environment of free expression transcendent in time. As an initiate in the unspeakable world of philosophy, I say initiate even though I have been studying philosophy for years because I don't think I have enough time to know it all, so I love to write, to express myself and even though I haven't posted about philosophy for a while. In Hive I see a potential of expression, of shaping content worthy of being something lasting in time. Perhaps in hundreds of years, Hive will be a repository of invaluable content for humanity.
Llevar un blog es algo que en si mismo me motiva. Pero ahora, a esto se acopla perfectamente mi segunda motivación, y sin dudar la gran mayoría de personas que coexisten en Hive tienen esta motivación, y es la economía-financiera.
Running a blog is something that in itself motivates me. But now, this is perfectly coupled with my second motivation, and no doubt the vast majority of people who coexist in Hive have this motivation, and it is the financial-economy.
Hive es una plataforma de generación de riqueza, y para mí es de los modelos económicos creativos más sustentables, si no el más sustentable, y con el mayor potencial de durabilidad en el tiempo. Hive es trascendencia en potencia y riqueza en acto.
Hive is a wealth generation platform, and for me it is one of the most sustainable creative economic models, if not the most sustainable, and with the greatest potential for durability over time. Hive is transcendence in potential and wealth in action.
En Hive generamos ingresos de una manera libre, democrática y sobretodo descentralizada. Actualmente Hive representa el 90% de mis ingresos. Y es algo totalmente revolucionario que pueda hacer lo que me gusta y ganar en criptomonedas por ello.
In Hive we generate income in a free, democratic and above all decentralized way. Currently Hive represents 90% of my income. And it is something totally revolutionary that I can do what I like and earn in cryptocurrencies for it.

Si te llegarás a ganar 10 millones de dólares, ¿qué harías con ese dinero?||| If you were to earn $10 million, what would you do with that money?
Wow! Es una gran suma de dinero. De ganarlo pensaría en un plan de inversión. Aunque lo primero que haría sin duda es tomar un 10% de ese dinero y lo destinaría a comprar una casa y auto, también ayudaría económicamente con ese porcentaje del dinero a mis padres y a la familia de mi esposa.
Un 50% del dinero restante lo usaría para comprar HIVE y darle fuerza a mi poder de voto. Y así, no solo hacer una inversión, sino que podría apoyar a muchas personas en la plataforma, además crearía un proyecto dentro de Hive. Aunque para ser honesto ya tengo una idea de proyecto dentro de Hive.
Ahora bien, van restando un 40% del dinero y lo destinaría a un fondo indexado de criptomonedas, de ese modo generar ingresos pasivos.
Wow, that's a lot of money. If I earned it I would think about an investment plan. Although the first thing I would definitely do is to take 10% of that money and put it towards buying a house and car, I would also help my parents and my wife's family financially with that percentage of the money.
I would use 50% of the remaining money to buy HIVE and strengthen my voting power. And so, not only make an investment, but I could support many people on the platform, I would also create a project within Hive. Although to be honest I already have a project idea within Hive.
Now, they are subtracting 40% of the money and I would allocate it to a cryptocurrency index fund, thus generating passive income.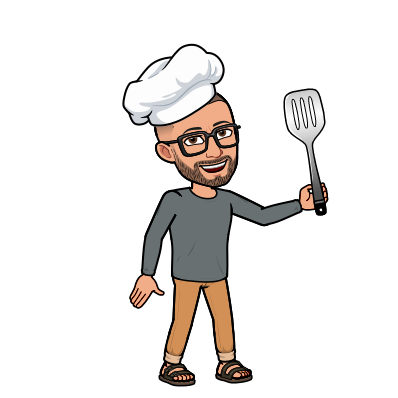 ¿En pandemia, que es lo que te ha provocado comer pero no se ha dado la oportunidad?|||In pandemic, what has provoked you to eat but not given the opportunity?
Pues sin dudar diría que una parrilla, o asado como le llaman los argentinos. Aunque respeto muchísimo a las personas que son vegetarinas o veganas, soy de las personas que ama comer carne. Y la parrilla es algo que no he podido comer en pandemia.
Well, without hesitation I would say a parrilla, or asado as the Argentines call it. Although I have a lot of respect for people who are vegetarians or vegans, I am one of those people who loves to eat meat. And the grill is something that I have not been able to eat in pandemic.
Si pudieras devolver el tiempo, ¿qué momento exacto te gustaría revivir?|||If you could turn back time, what exact moment would you like to relive?
Me encantaría revivir mi niñez, siento que fui un niño felíz. Si mis padres en algún momento atravesaron por alguna situación difícil en cualquier aspecto yo no lo noté. Me gustó mi niñez, jugar con mi hermano.
Aunque podría revivir mis años de bachillerato. No se, me cuesta un poco decidirme por un momento exacto.
I would love to relive my childhood, I feel I was a happy child. If my parents ever went through any difficult situation in any aspect I didn't notice it. I enjoyed my childhood, playing with my brother.
Although I could relive my high school years. I don't know, it's a little difficult for me to decide on an exact moment.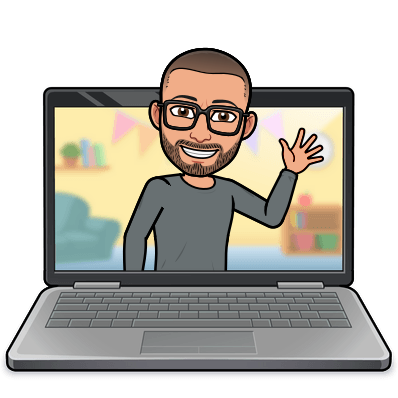 ¿Qué actividad han realizado aquí en Hive y no has podido participar por alguna razón?|||What activity have they done here at Hive that you have not been able to participate in for some reason?
Sin dudarlo la actividad que realizaron y no pude participar fue el HiveFest. La razón por la cual no pude participar ha sido porque mi laptop es muy antigua y ya casí no soporta mucho, y son mas las limitaciones que me presenta que las soluciones que me brinda. Es urgente que debo invertir en una nueva laptop. Y no perderme de ninguna actividad en Hive por falta de un buen equipo.
Without a doubt the activity that they did and I could not participate was the HiveFest. The reason why I could not participate was because my laptop is very old and it almost does not support much, and the limitations it presents me are more than the solutions it offers me. It is urgent that I must invest in a new laptop. And not to miss any activity in Hive for lack of a good computer.
Graciaspor visitar mi blog
Thank you for visiting my blog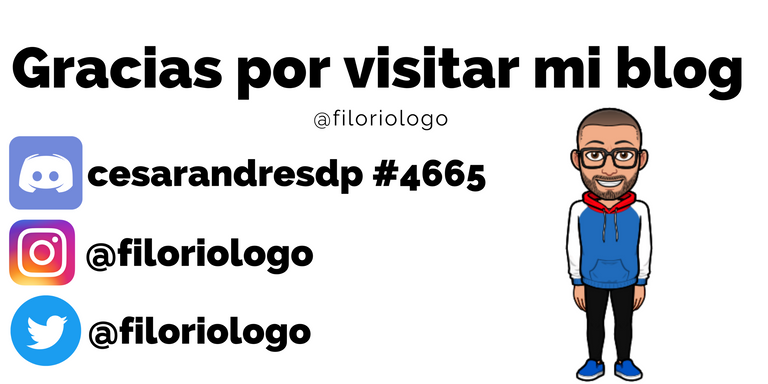 Translated with www.DeepL.com/Translator (free version)
Images created with the Bitmoji app and edited on Canva.com
---
---