The 6 philosiphy books that everyone should read[ESP-ENG]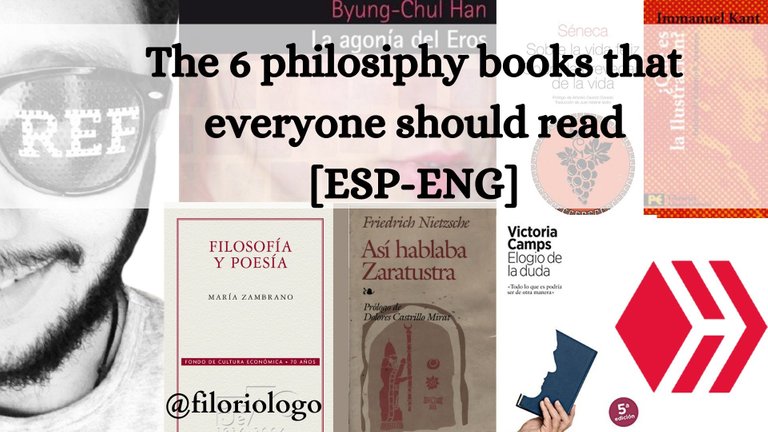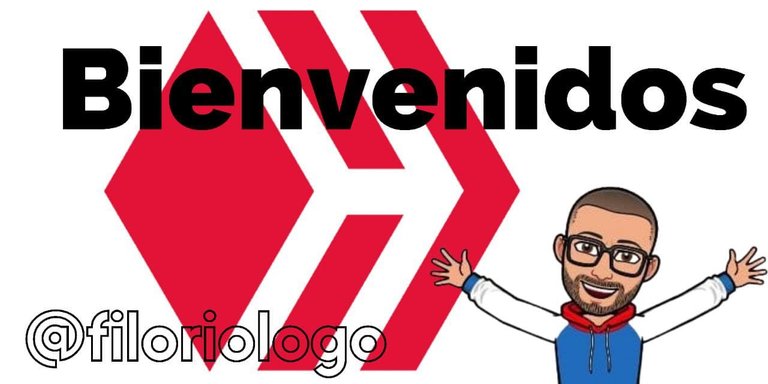 Los 6 libros de filosofía que todos deberían leer.
Saludos amigos de Hive
Greetings Hive friends
Hace tiempo (creo que un mes) que no me asomaba por esta comunidad, quiza por descuido y porque actualmente estoy leyendo un texto, pero como no lo he terminado sería una injusticia y además poco resputuoso hablarles sin haber terminado el texto. Pero, como ya extrañaba pasar por estos lindos rincones de Hive, escribí un post en el cual intento recoger una suerte top 6 de textos de filosofía que todos deberían leer.
Como ya les he comentado en post pasados, he realizado estudos en filosofía y aunque actualmente tengo la carrera de la universidad congelada o suspendida por cuestiones económicas, no dejó de leer o pensar en temas afines a mi carrera, y por eso, hoy les traigo una lista de 6 libros de filosofía que todos deberian leer, y no necesariamente tienes que ser un filósofo para entender su mensaje, son textos que por contenido y forman parte importante en la historia del pensamiento. Y que nos ayudan a fortalecer nuestro pensamiento crítico.
It's been a while (I think a month) since I last visited this community, maybe because of carelessness and because I'm currently reading a text, but since I haven't finished it, it would be an injustice and also not very respectful to talk to you without having finished the text. But, as I missed spending time in these nice corners of Hive, I wrote a post in which I try to collect a sort of top 6 of philosophy texts that everyone should read.
As I have told you in past posts, I have studied philosophy and although I currently have the university career frozen or suspended for economic reasons, I have not stopped reading or thinking about issues related to my career, and therefore, today I bring you a list of 6 philosophy books that everyone should read, and not necessarily have to be a philosopher to understand its message, they are texts that by content and are an important part in the history of thought. And that help us to strengthen our critical thinking.
Vamos con los 6 textos:|||Let's go with the 6 texts: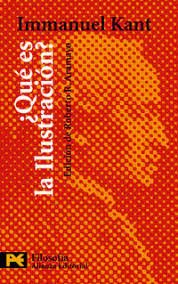 Source/Fuente
1. ¿Qué es la ilustración? Inmanuel Kant ||| What is illustration? Immanuel Kant
Este texto es muy breve y no por eso insustancial, tiene una carga de contenido magistral pluma. Lo que más me gusta de este texto es que Kant nos interpela, nos dice la famosa frase:
"Atrévete a pensar."
Pero, no se queda allí, sino, que va más allá, porque nos dice el autor que estamos en una sociedad que no a llegado a la mayoría de edad. En otras palabras seguimos caminando de la mano a costumbres y creencias que nos limitan, no terminamos de ser del todo independientes en nuestro pensamiento, pensar por nosotros mismos es una de las cosas que el proyecto ilustrado persigue.
This text is very brief and not for that reason insubstantial, it has a load of content masterful pen. What I like most about this text is that Kant questions us, he tells us the famous phrase:
"Dare to think."
But, he does not stop there, but, he goes further, because the author tells us that we are in a society that has not come of age. In other words, we are still walking hand in hand with customs and beliefs that limit us, we are not completely independent in our thinking, thinking for ourselves is one of the things that the enlightened project pursues.
2. Filosofía y Poesía. Maria Zambrano |||| Philosophy and Poetry. Maria Zambrano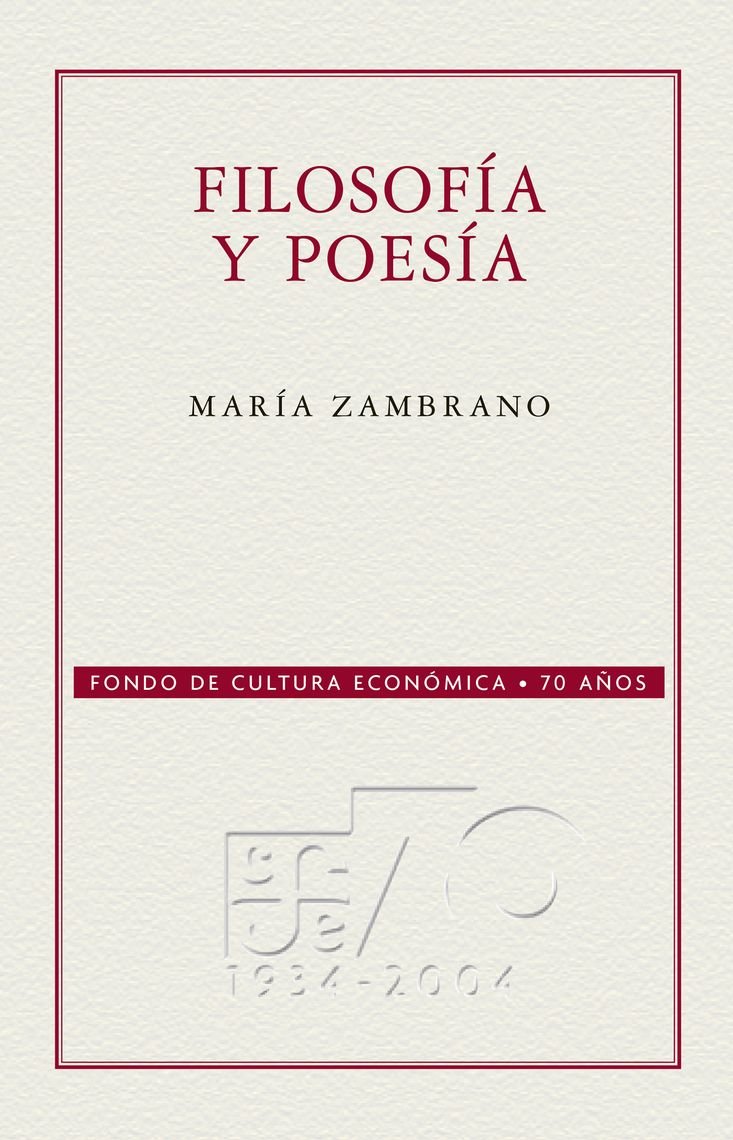 Source-Fuente
Pocos libros son tan hermosos como este, nuestra filósofa española con su prolija pluma y sus elocuentes párrafos vuelve a unir lo que desde tiempos de Platón por fuerza fue separado. Filosofía y poesía, la primera método la segunda hallazgo por gracia.
Cuando leí este texto, lo hice rápido, no por estar apresurado, sino porque me atrapó de tal modo que lo terminé en poco mas de 48 horas.
Few books are as beautiful as this one, our Spanish philosopher with her prolix pen and her eloquent paragraphs unites again what since Plato's times was forcibly separated. Philosophy and poetry, the first method the second found by grace.
When I read this text, I did it quickly, not because I was in a hurry, but because it caught me in such a way that I finished it in little more than 48 hours.
3. Elogio de la duda. Victoria Camps |||In Praise of Doubt. Victoria Camps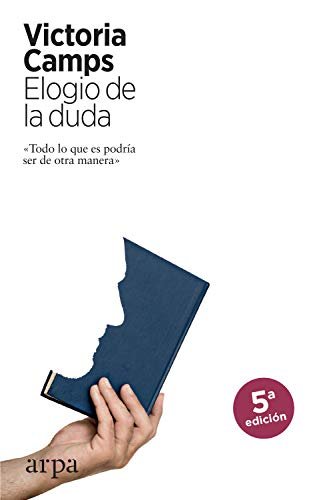 Source-Fuente
Soy un admirador de esta brillante filósofa española, y este texto es uno de mis favoritos ya que intenta rescatar algo perdido y menospreciado en la actualidad. La duda, no menos importante que el conocimiento, es la que nos permite ver más allá de la obviedad. ¿por qué las cosas son como son? Si han podido ser de otro modo. ¿han podido ser de otro modo? Hermoso texto para reflexionar y comenzar a dudar si por casualidad se te había olvidado.
I am an admirer of this brilliant Spanish philosopher, and this text is one of my favorites because it tries to rescue something lost and undervalued today. Doubt, no less important than knowledge, is what allows us to see beyond the obvious. Why are things the way they are? If they could have been otherwise, could they have been otherwise? Beautiful text to reflect and begin to doubt if by any chance you had forgotten.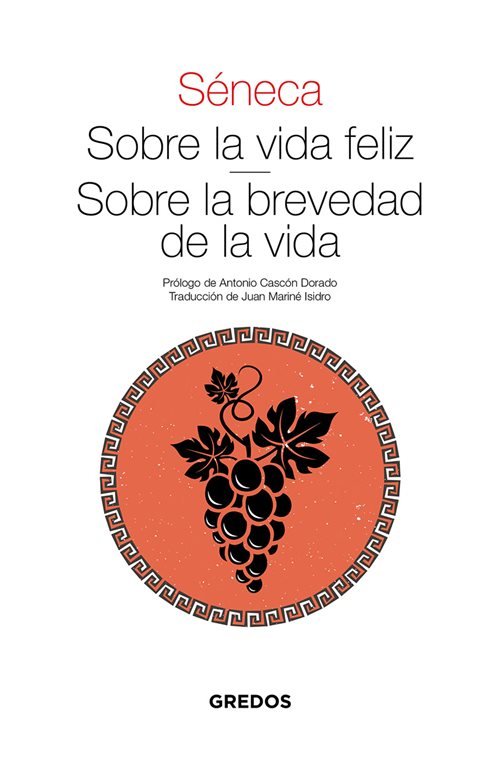 Source-Fuente
4. Sobre la brevedad de la Vida. Séneca ||| On the brevity of Life. Seneca
Como practicante del estoicismo no podía dejar por fuera una obra del gran estoico Séneca. En este texto en particular el autor nos sacude, porque nos pone cara a cara con la muerte. Sin importar qur creas en una vida pos-morten o no. La brevedad de la vida es un hecho, no somos inmortales, y resulta importante poder darle un significado y horizonte a nuestro porvenir. Y recordar que nuestra existencia debe ser en ecuanimidad emocional vivir con equilibrio.
As a practitioner of Stoicism I could not leave out a work of the great Stoic Seneca. In this particular text the author shocks us, because he brings us face to face with death. Regardless of whether you believe in a post-mortem life or not. The brevity of life is a fact, we are not immortal, and it is important to give meaning and horizon to our future. And remember that our existence must be in emotional equanimity and live with balance.
5. Así habló Zaratustra. Nietzsche |||Thus Spake Zarathustra. Nietzsche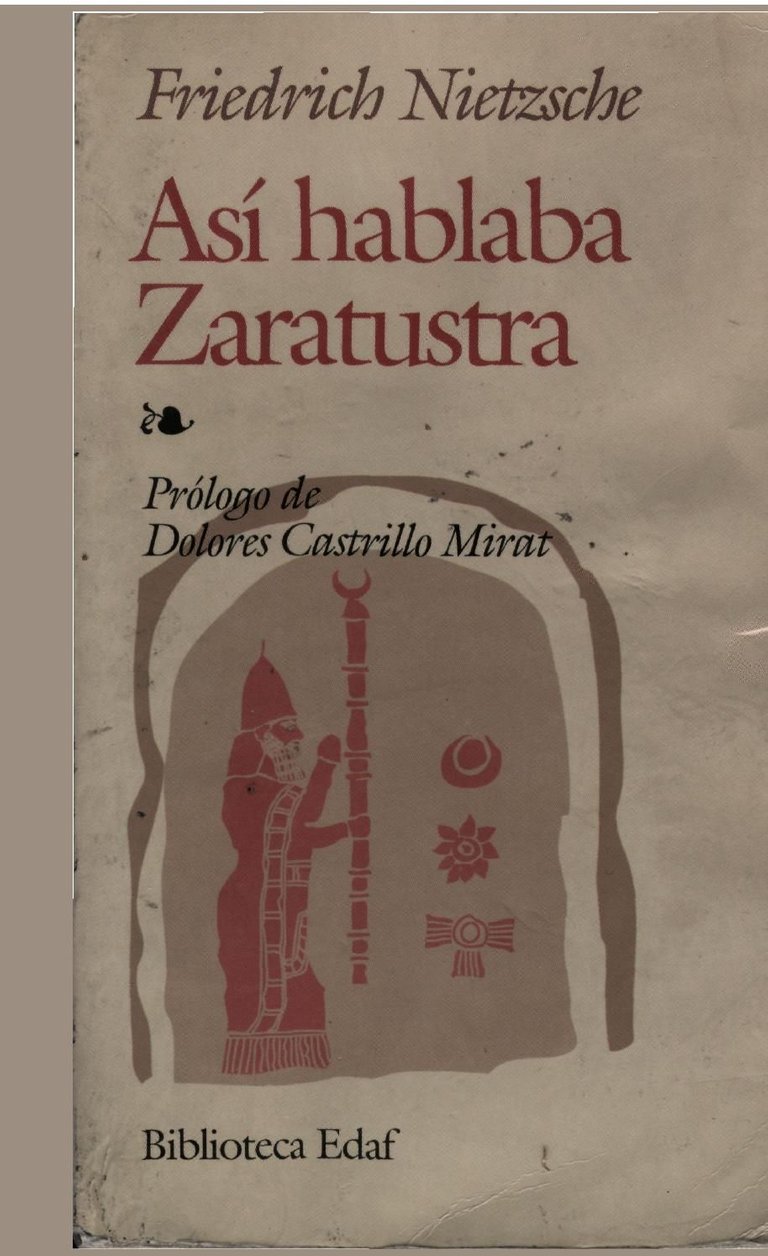 Source-Fuente
Uno de mis textos favoritos de este autor, creo que en este libro Nietzsche se toma la molestia de utilizar de manera bella las metáforas. En verdad que la obra es todo un tratado que te gustará leerlo, claro, si lo que buscas es un texto que te sacudirá muy muy fuerte y si no eres de mente abierta, menospreciaras muchas de sus declaraciones. Por ejemplo, la idea de la muerte de Dios que no es un grito con alegría como muchos piensan, sino que es una declaración de angustia.
Uno de los pasajes que más amé ha sido el de las tres transformaciones del espíritu, o como camello se convirtió en León y el león se convirtió en niño.
One of my favorite texts of this author, I think that in this book Nietzsche takes the trouble to use metaphors in a beautiful way. In truth that the work is a whole treatise that you will like to read, of course if you are looking for a text that will shake you very very strong and if you are not open-minded, you will despise many of his statements. For example, the idea of the death of God is not a cry of joy as many think, but a declaration of anguish.
One of the passages I loved the most was the three transformations of the spirit, or how the camel became a lion and the lion became a child.
Y el último texto de esta lista es: |||And the last text in this list is: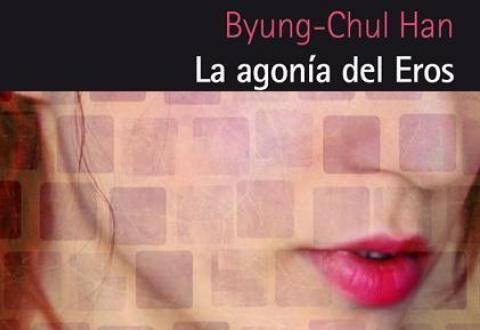 Source-Fuente
6. La Agonía del Eros. Byung-Chul Han||| The Agony of Eros. Byung-Chul Han
Este texto es un joya, una de mis frases favoritas dice "El amor no es posesión y dominio del otro sino aceptación de su alteridad". La Agonía del Eros es una elocuente reflexión del amor desde un punto de vista contemporáneo.
Si me preguntan sobre este autor, debo decir que es de las personas mas lúcidas de esta contemporaneidad, y que cada una de sus obras es un trabajo por entendernos hoy en día. Otra de las frases que debo resaltar del autor en esta obra es:
" Somos tan libres y tenemos tantas oportunidades que nos explotamos a nosotros mismos hasta dejar de ser libres."
Si deseas un texto pars reflexionar acercate a la agonía del eros, una reflexión en torno al amor que girará por muchos recovecos de nuestro modo de ser hoy en día.
This text is a gem, one of my favorite phrases says "Love is not possession and domination of the other but acceptance of its otherness". The Agony of Eros is an eloquent reflection of love from a contemporary point of view. If you ask me about this author, I must say that he is one of the most lucid people of this contemporaneity, and that each of his works is a work to understand us today. Another of the phrases that I must highlight from the author in this work is:
"We are so free and we have so many opportunities that we exploit ourselves until we cease to be free."
If you want a text pars reflect approach the agony of eros, a reflection on love that will turn through many nooks and crannies of our way of being today.
Estos han sido los 6 libros que a mi parecer todos deberían leer por lo menos una vez en sus vidas. Es imperativo fomentar no solo la lectura sino el pensamiento crítico. Y espacios como estos son invaluables.
These have been the 6 books that in my opinion everyone should read at least once in their lives. It is imperative to encourage not only reading but also critical thinking. And spaces like these are invaluable.
Hasta la próxima!!
Until next time!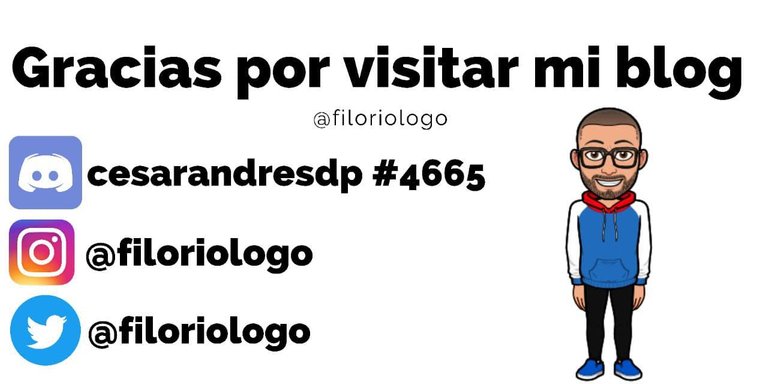 Translated with www.DeepL.com/Translator (free version)
---
---