Movie review | The Pursuit of Happiness: 2006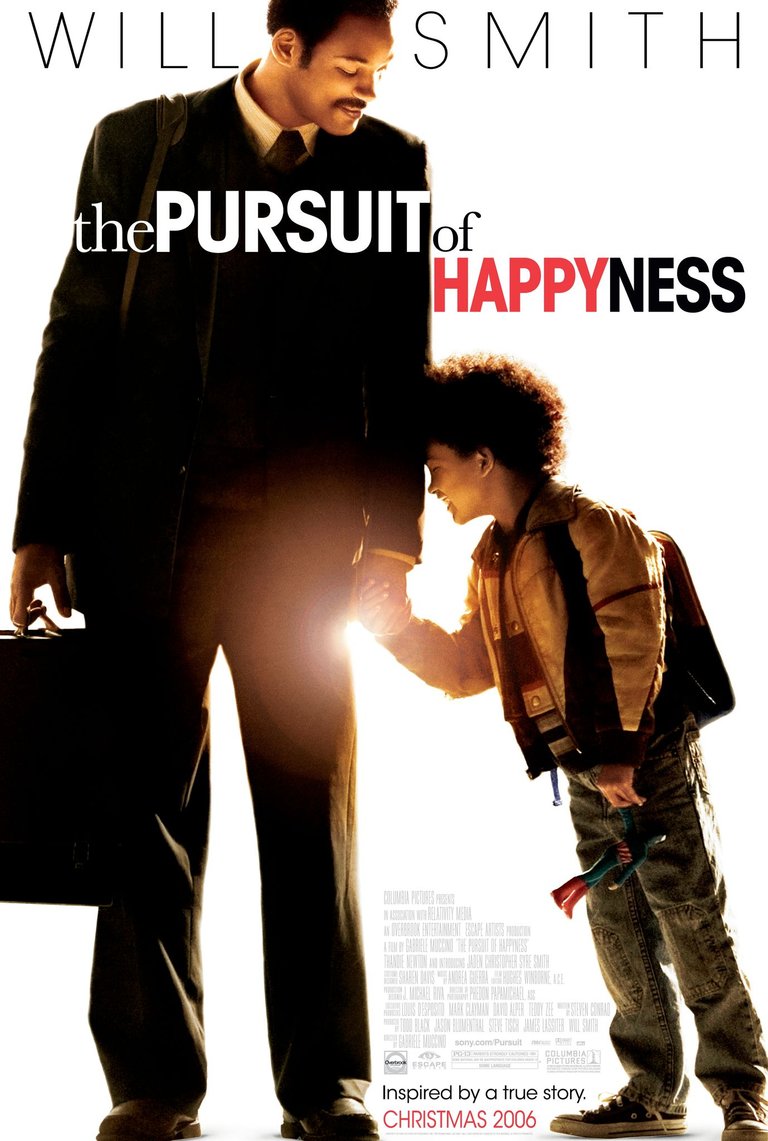 A movie where the spelling of Happiness was wrong, but it was the right situation. The film follows the difficult years of Chris Gardner with his poor young son, who founded a Chicago-based brokerage firm called Gardner Rich & Co, who took on multi-billion dollar assets . The film starring/supporting Will Smith and his son, a heartbreaking yet heartwarming tale of how Chris Gardner overcame himself and overcame his worst circumstances and adversity before the highly successful story of Chris Gardner. .
I don't watch this movie very often. In fact, I have a greater desire to avoid it. It's not like this person's, but I've had a very similar experience, so it reminds me of dark times when watching this movie was heartbreaking and not very enjoyable. In the mid to late 90s, the experience of making cold calls for several months to participate in the market, the memory of not having dinner, let alone lunch, and making various efforts secretly, becoming a part of the desired market for a short time, when the market volatility was very high. The experience of the asset going up and down each by +/-10Mil, and my assets experiencing +/-2Mil several times as a result, and going through hellish months, and what followed after. Now, because I endured well at that time, and most of all because of my God, from the point of view of others, I live with a fairly odd career, but now that I am stable in my own way, this film is both stimulating and also torture. . However, it is difficult to express the regret after watching this movie again like today. Maybe next year, I'll take it out again carefully.
The final scene adds to the emotion. Chris Gardner, the main character of this movie, passing by his son and his son walking down the hills of San Francisco, and Will Smith looking at him for a moment is humorous and poignant.
Famous lines... There are quite a few, but the moment Chris becomes Dean Witter's official broker, the executives share with him deeply. Maybe it's just me. Mr. Here's the line from Frohm's direct announcement of Chris' full-time employment, repaying the money he owed him a few months ago when he couldn't even afford a single dollar:
Chris: Mr. Frohm, good to see you.
From: Nice shirt
Chris: Thank you, sir.
From: Chris, sit down, please.
Chris: I thought I'd wear a shirt today. You know, being the last day and all.
From: Well, thank you. Thank you. We appreciate that.
But... wear one tomorrow though, okay? Because tomorrow's going to be your first day... if you'd like to work here as a broker. Would you like that, Chris?
Chris: Yes sir.
From: Good. We couldn't be happier. So welcome. Was it as easy as it looked?
Chris: No, sir. No, sir, it wasn't.
From: Good luck, Chris.
Chris: Thank you. Thank you.
From: Oh, Chris. I almost forgot (giving back the money he owes)
Chris: Thank you.
---
---