7 Things To Know Before You Buy $RUNE (THORChain) In 2021

What Is THORChain ($RUNE) ?
$RUNE is the native token of THORChain which is a cross-chain liquidity protocol & network that connects Bitcoin, Ethereum, BSC, and other supported blockchains. Simply put, you can swap tokens from one chain to another chain in a decentralized manner without the need to wrap the token. $RUNE inside the liquidity pools acts as a facilitator to swap between digital assets across chains.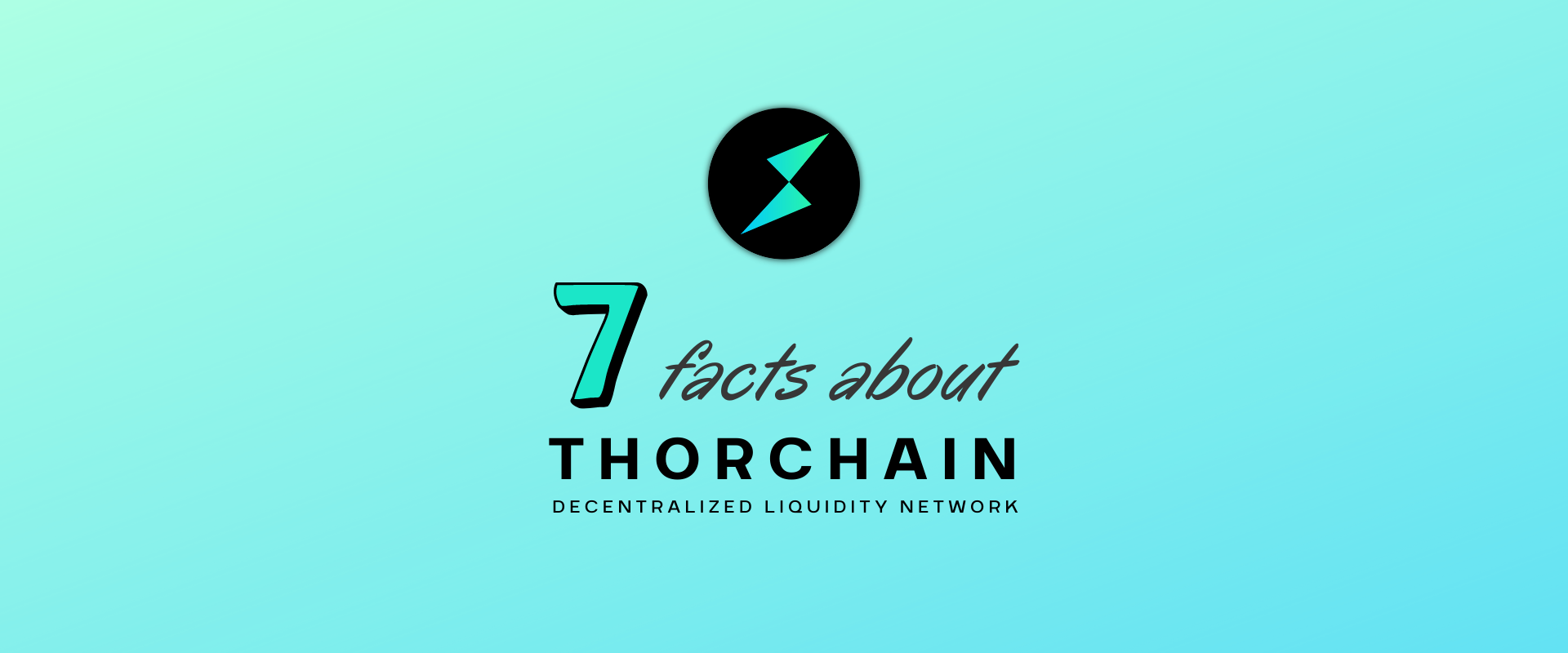 On the market, it has performed really well recently despite facing multiple hacks on the network's liquidity pools within a span of a few weeks. Investors are still pouring their love to the token and it just doesn't seem to stop rallying. If you want to know more about it and how it works, please check out the linked guide of THORChain by @crypto-guides.
In this blog, I am mentioning 7 facts about THORChain which you should know before even thinking about investing in $RUNE. Let's start:
THORChain is the only protocol where cross-chain swaps between blockchains can happen natively without the need of wrapping or pegging digital assets. It can be called as a 'cross-chain Uniswap' but there are significant differences between these two.
The network is implemented with the Tendermint Byzantine Fault Tolerance (BFT) model which means that it will sustain even if 2/3 of nodes fail.
By design THORChain is always going to be permissionless and censorship-resistant. It's impossible to implement KYC which means it is built to exist outside of regulation, not within.
$RUNE has four major uses cases. It is used to provide liquidity, security, governance, and incentives/rewards.
THORNames is a service offered by the developers of the network through which anyone to register cross-chain wallet addresses link to one single human-readable Thorchain address. Each THORName will cost 10 $RUNE. In the future, users may bid or buy or sell these names on the upcoming marketplace.
THORChain has been hacked 3 times with a total loss of around $20 million in crypto. The team has successfully patched the vulnerabilities after halting the chain and all affected parties were refunded from their treasury fund.
$RUNE 2021 trading at $1.24 and reached its all time high at $20.87 in the month of May. At the time of writing this article, it is sitting at $10.32. Approx. 10x gains since the starting of the year.
Conclusion
$RUNE had an amazing year so far in terms of price gains. Due to continuous hacks, the network is now stronger than ever. They have implemented multiple safety and insurance protocols to sustain future hacking attempts. It solves a major problem of interoperable swaps among blockchains without any liquidity issues. Liquidity is the most important aspect when it comes to providing a sustainable and durable network for economic transactions. THORChain lives up to this expectation by connecting all the major networks like Bitcoin, Ethereum, BSC, Litecoin, Bitcoin Cash etc.
That's it for now. I hope this blog helped you to understand a little more about THORChain Network. Please let me know your thoughts about $RUNE, as an investment, in the comment section below.
---

https://leofinance.io/@finguru

https://twitter.com/finguru6

finguru#4062
Posted Using LeoFinance Beta
---
---