Top 5 Dividend Tokens To Earn $HIVE On Autopilot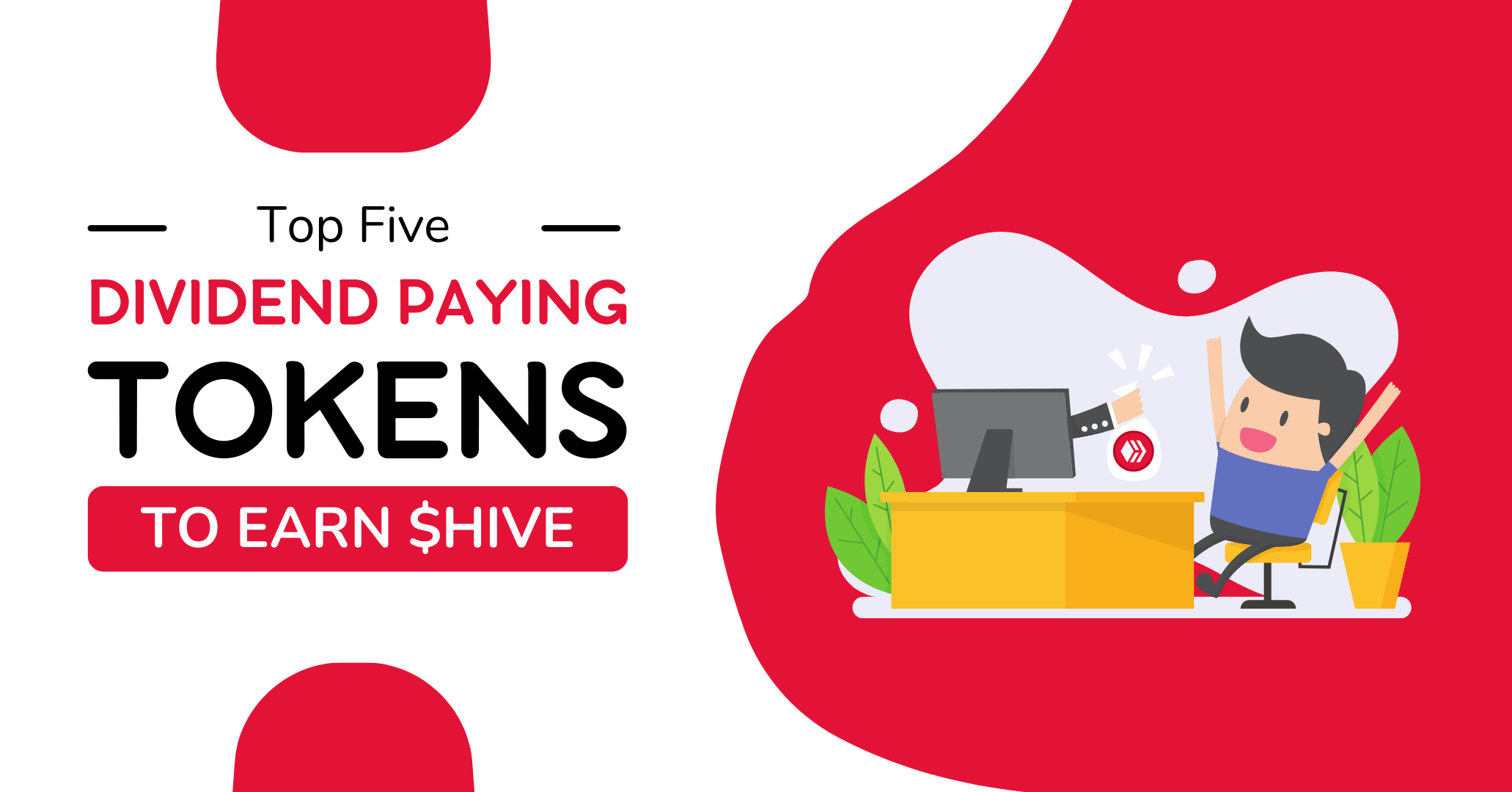 ---
Do you know what's the most important token in Hive's Ecosystem?
No extra points for guessing, it's $HIVE! 😝
As compared to other altcoins, it is actually doing great on the market. Apart from the 'pump and dump' by koreans, the price of $HIVE handled a lot of heat pretty well. Especially after BTC crashed below $20k for the first time since December 2020.
The bear market is a great opportunity to increase your stake as much as you can. This is how you can prepare for the great bull whenever it comes. More Hive Power means more influence on the platform. And influence is so important in the game of social media. The more you have it, the more things you can do with it. When I was new, I looked for passive ways to earn $HIVE on a periodic basis. That is when I found many opportunities which I am going to discuss in this blog.
Dividend Paying Tokens
As @acidyo mentioned in one of his recent posts, most tokens available on Hive-Engine are shittokens and their future is grim. People are earning them, dumping them for Hive since there is no reason to hold them. Let me introduce you to the Dividend-paying Tokens. They are like stocks that share profits as dividends with their shareholders. Their major use case for me is that they all give out $Hive for simply holding them in your wallet or staking them. The payment is done automatically either on daily or weekly basis. You can use your rewards to get HBD or power them up to increase your influence, it's up to you. Here are the top 5 HE Tokens you can buy to get $Hive Dividends:
BRO
BRO is the native token of @brofund aka The Man Cave Project managed by the amazing @raymondspeaks. You could earn bro tokens for delegating various HE tokens to @brofi. And for holding BRO, you could get various different tokens as dividends. Now we are back to Hive Payouts only. No more need to delegate anything, just hold BRO and earn HIVE. This one is my favorite on the list.
DHEDGE
DHEDGE gives out dividends in different HE Tokens (including BRO) and of course $HIVE. The best thing is that you also get DHEDGE for holding it. This means your stake grows on its own depending upon the share you hold.
INDEX
INDEX is just like DHEDGE that gives some of my favorite tokens like LEO, SIM, DEC, CTP and DHEDGE too. A project by our very own Hive OG - @jongolson. INDEX token is 100% backed by the tokens it represents.
BXT (Beeswap)
BXT is the native token of Beeswap developed by @dcitygame. If you stake BXT in Hive-Engine then you can earn a share of their fee revenue daily on the basis of your share.
UTOPIS
Edit: As per the latest update, the project is ending. Thanks a lot everyone for letting me know. 🤘
SPI & EDS
These two tokens payout $HIVE dividends just like others on the list. Thanks to @cwow2 & many everyone else in the comments for making these suggestions.
---
Follow: https://leofinance.io/@finguru
Twitter: https://twitter.com/finguru6
Discord: finguru#4062
---
Not financial advice. For infotainment purposes only.
Posted Using LeoFinance Beta
---
---