Welcoming All Indians To LeoFinance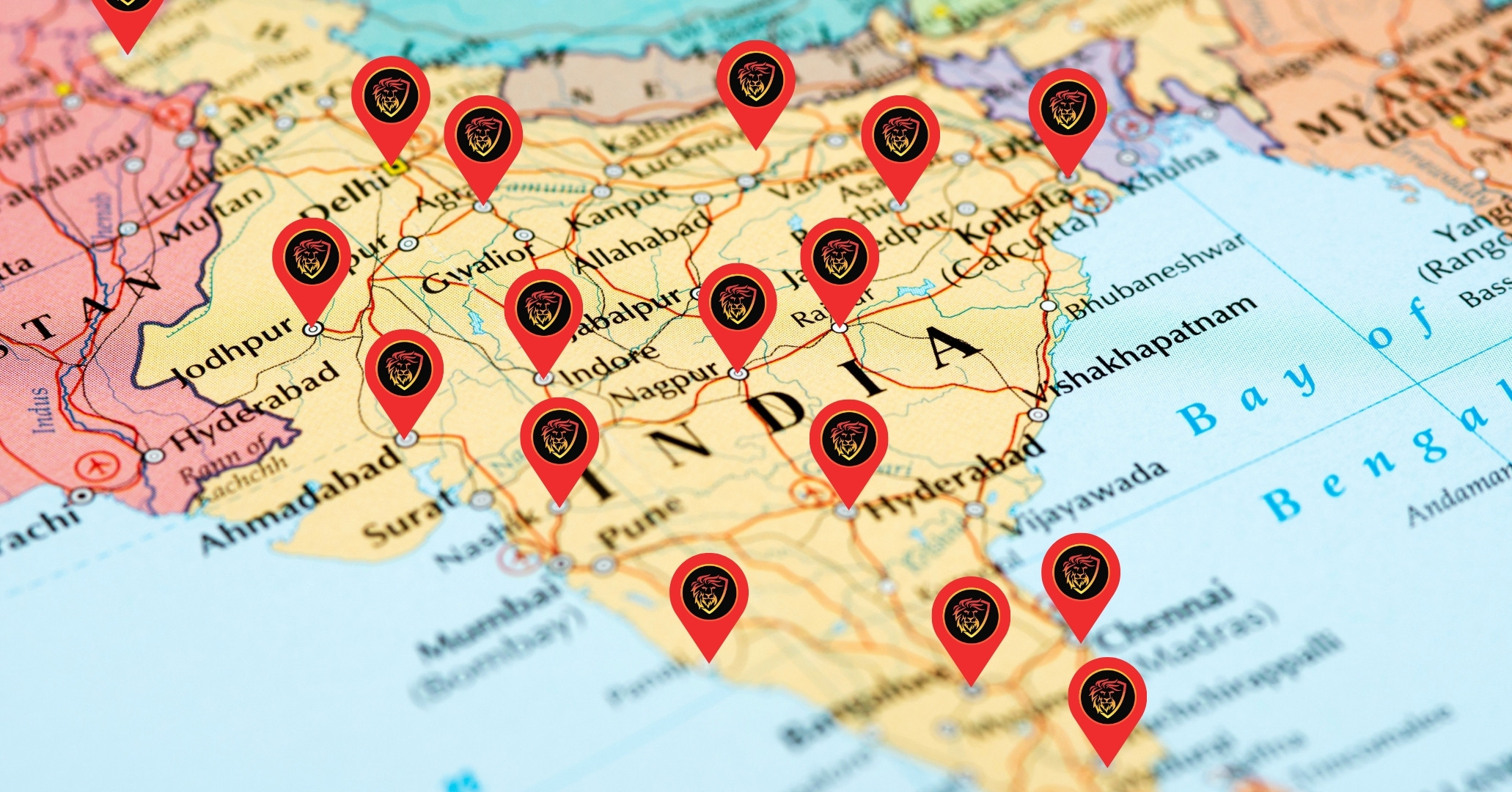 ---
As a Leo Ambassador from this (ASIA) part of the world, it was one of my goals to bring more people to Leo Finance Ecosystem from India and neighboring countries. Talking about mass adoption, we have the numbers. One job our parents did exceptionally well. 😂 India expects to have around a billion internet users by 2025. That's crazy potential for Leo Finance and Hive to grow. We have young talent in almost every home. Fortunately or unfortunately, the unemployment rate is also very high as well as the economic disparity. I believe crypto & blockchain can empower people to do something positive in their lives.
Most of my family and friends, don't give a shit about crypto. Those who do, are already invested in Hive, Cub Finance, and Polycub for a long time, thanks to my persuasive skills. LMAO! I hope they don't get burned. Not because they don't know they can get burned, it's crypto after all and I have tried my best to explain all the risks to them. If they don't win, they will lose faith in Crypto very easily. That's a bigger loss than capital. It doesn't mean that I cannot bring more people to LeoFinance. Just have to target the right audience. People who have an interest in this space, who want to learn more to get better, and who are easier to convert. This is why bringing Indian Hivers to Leo Finance makes the most sense. They are closest to my reach so I am writing this blog and welcoming them to start creating and interacting in this vibrant community of Finance & Crypto enthusiasts.
Indiaunited Community On Hive
@bala41288, founder & dev of @indiaunited community on Hive, DMed me on discord to ask if I am interested in becoming a curator for a @india-leo account. It has around 70k LEO Power in total. Obviously, I said yes and now I am an official Leo Finance Curator along with the OG @bhattg. Thanks a ton, Bala for giving me this opportunity.
We have a bot that helps us curate posts from the account. It also leaves a comment on the author's post to let them know about this initiative: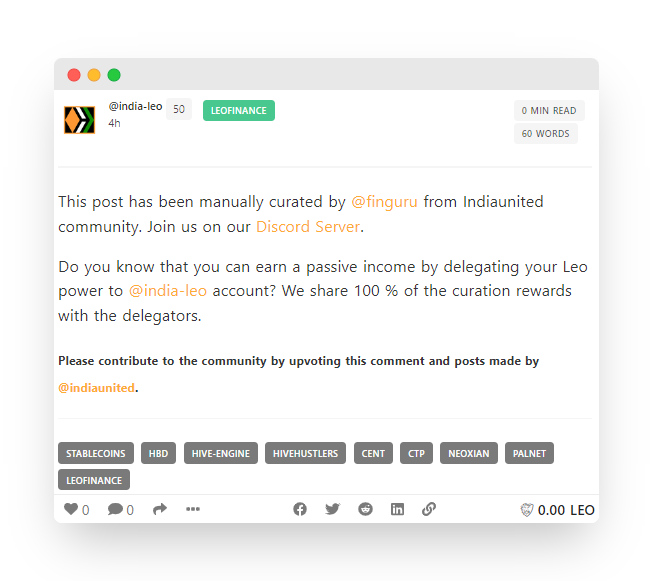 Our main objective is to increase participation from the Indians & support them within Leo Finance community. It is also in line with my goals as a Leo Ambassador. A match made in heaven? xD
We also support quality articles & videos irrespective of the place you are from. So keep publishing content that helps other people and uplifts their lives, we will pay the love forward to you.
Contests & Engagement on Leo Finance
In order to increase engagement from the Indians within Leo Finance community, we are collaborating with @leogrowth and run weekly contests from the @indiaunited account. There will be liquid LEO rewards with occasional upvotes to quality content published by the participants. We will run different experiments to see what works and take it from there step by step.
As far as I know, these are the Indian users who are constantly putting out content related to money, finance, crypto & blockchain - @codingdefined, @alokkumar121, @bhattg, @reeta0119, @gungunkrishu, @sanjeevm, @bala41288, @bhattg, @finguru. Please feel free to participate in these contests and provide feedback in case you have any. If I am missing anyone, tag them below. We are here to help you guys in your Leo Finance journey. Hopefully, this will grow into a big ass list in the future with hundreds and even thousands of us. 📈 #WAGMI guys!
---
Follow: https://leofinance.io/@finguru
Twitter: https://twitter.com/finguru6
Discord: finguru#4062
---
Posted Using LeoFinance Beta
---
---