Exam tension

Exam is normally come at the end of academic semester or term and it's use to test the knowledge acquired by the students. Even though some say exam is not the true test of knowledge but it's important part of academics and it's used to grade students performance.
Let's talk about exam tension. Tension have different meaning but the meaning relating to my post is that it's a psychological state of being tense. Exam tension simply mean psychological state of being tense during or because of exam. I was prompted into making this post because I am currently in my exam period and I experience exam tension anytime it's exam period. Small amount of pressure can make you focus but too of it will make reading hard for you.
Most students do experience this during exam time and some manage there's very well while some don't know how to manage it. There are some reasons why we experience tension during exam period and one of them is procrastination. I'm a victim of this one. I hardly finish reading my materials before exams and during exam period I will be under pressure to read everything am meant to know before the exam. Other reason maybe not having enough sleep, don't take enough breaks.
Quick ways of eliminating or reducing it is by getting some sleep, taking shower to relieved stress, over things that will make you stressed, be a good time manager and do the things that make you happy among others.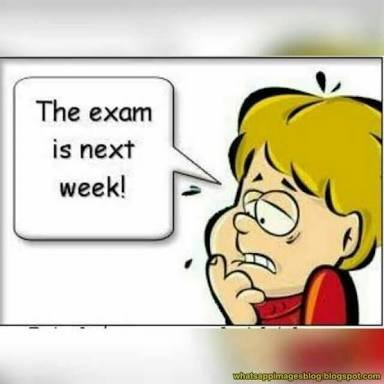 source
Thanks for passing by
Posted using Partiko Android
---
---