Green shoots and small beginnings
Some ruminating on my "doing" writing
I used to write - for myself - every day. I have said - often - that the best way to get betterer (yes, I know it's not a proper word) at doing things is just to "do it". So it is with writing. I haven't, however, wanted to write for the last few months. When I wrote during May, it was daily updates on The Husband's condition - for our inner circle's group. It was partly necessity and partly cathartic. I still don't feel much like writing - even though I manage to do it for my day job. That, is in no small measure, thanks to having practised writing for years. So that is second nature. Almost.
I have also realised that what often drove my writing was my shared life, and our shared enjoyment of food and the fact that I didn't loathe preparing our evening meals. Especially when ingredients were harvested from our garden. Our garden has been seriously neglected. For a range of reasons: We had a wonderful gift that took us away for what was to be our last holiday together. It was the change of seasons and we also knew that The Husband was to have some routine surgery so wasn't feeling 100%. We let things slide. But we he had plans for when he'd recovered.
That was in autumn. It has been a winter of great discontent. Spring brings both green shoots - literal ones - and sometimes I think, figurative ones for me. And then, not. Because it's also the season in which we married.
I digress.
The Green Shoots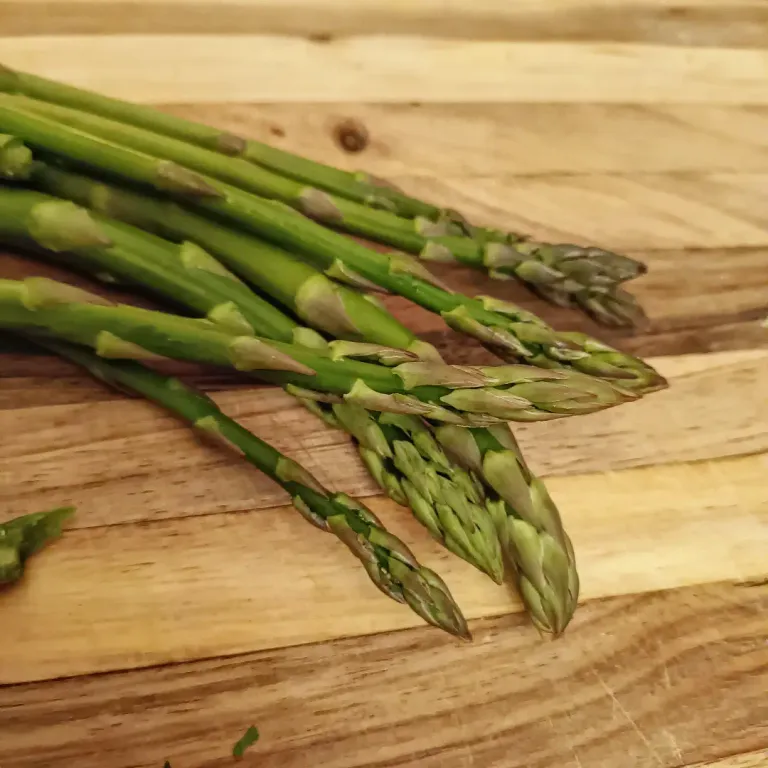 On Tuesday, RR dropped round - the reason's not important - and when she did, she brought me an early picking of her asparagus. She knows that it's a favourite of mine - and of The Husband's. I have been cooking - for the market - and for myself, but it's been mostly going through the motions. Later the same day, another mutual friend - of RR's and ours - who's also lost a life partner and lives alone and who loves cooking, said something very important to me:
You have to start cooking for yourself.
No, she didn't mean my cooking food because one has to eat to live, but rather the kind of cooking because you like to cook and to eat. Because you like the food and the flavours. And she does, and she did in spectacular solitude all through lockdown.
That was a lesson for me then. It is again, now.
So, for two nights in a row, I cooked - inspired by the green shoots that are asparagus.
Chicken and Asparagus
That evening, I'd already decided that I'd cook a bunch of chicken pieces: they'd keep me going for a couple of days and I wouldn't have to think very hard about meals. Chicken and asparagus go well together. I was also being lazy so first, simply baked chicken pieces and then made a gravy with sautéed onion and liquid from deglazing the baking dish with white wine. The white wine is because that is the best liquid for cooking asparagus. I let the sauce reduce before adding the asparagus which, of course, needed very little cooking to ensure it retained flavour and crunch.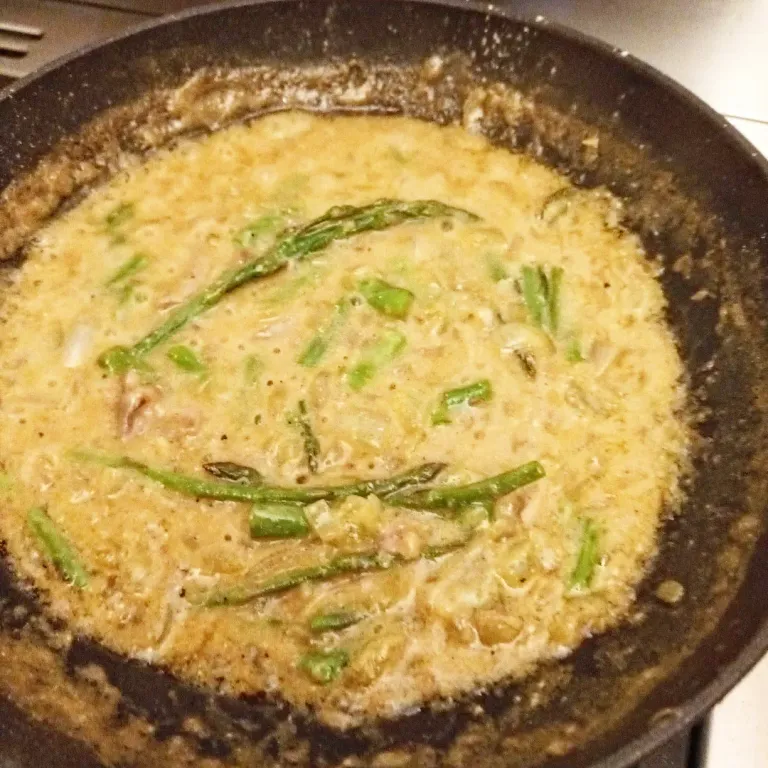 The final touch was fresh Italian parsley on which I also plated my supper.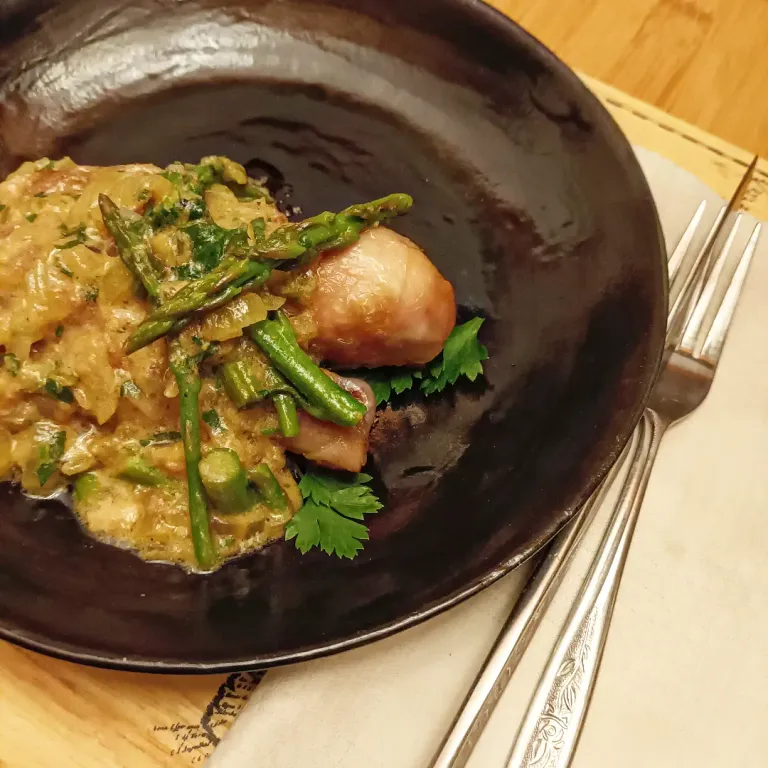 Pasta verde à la Fiona
The second supper was a pasta verde à la Fiona. Our gardener and I planted broad beans during the first full moon that The Husband was in hospital, and on the day he had his surgery. When I saw him the following day, I told him that we'd done it. He was delighted. We don't get fava beans if we don't grow them. They're not commonly available to buy. Sadly Happily it's a better crop than last year, and I also love them. So, my pasta night supper was going to be all garden harvest. Mine and RR's. With fresh herbs that are celebrating spring.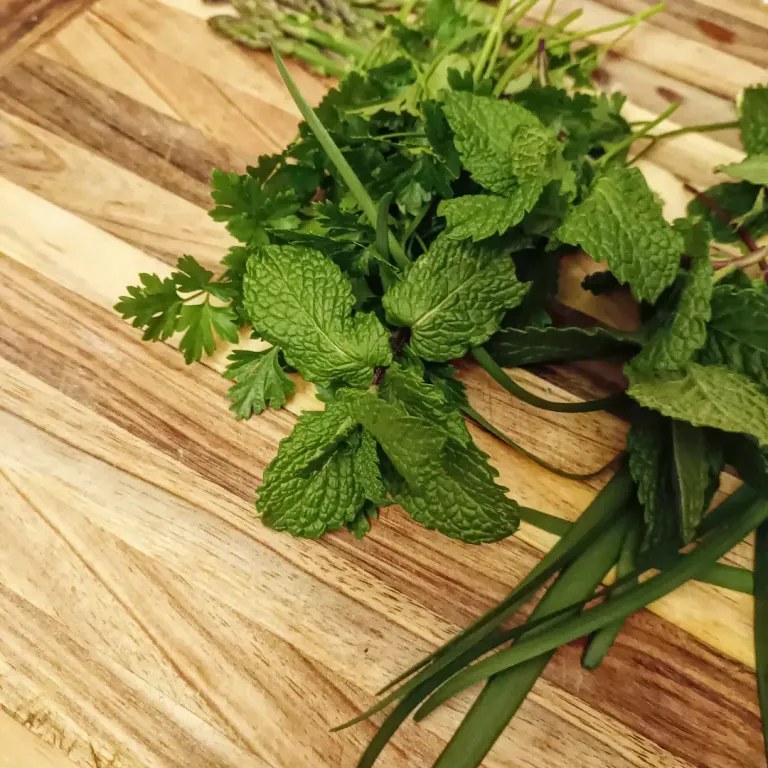 So, last night's supper, after a trip around the garden to pick beans and herbs, consisted of pasta I had frozen, the asparagus (cooked in a little white wine again), freshly picked, blanched-with-mint-broad beans. All that was tossed in pasta and all and dressed up in freshly chopped parsley, garlic chives and a little more mint.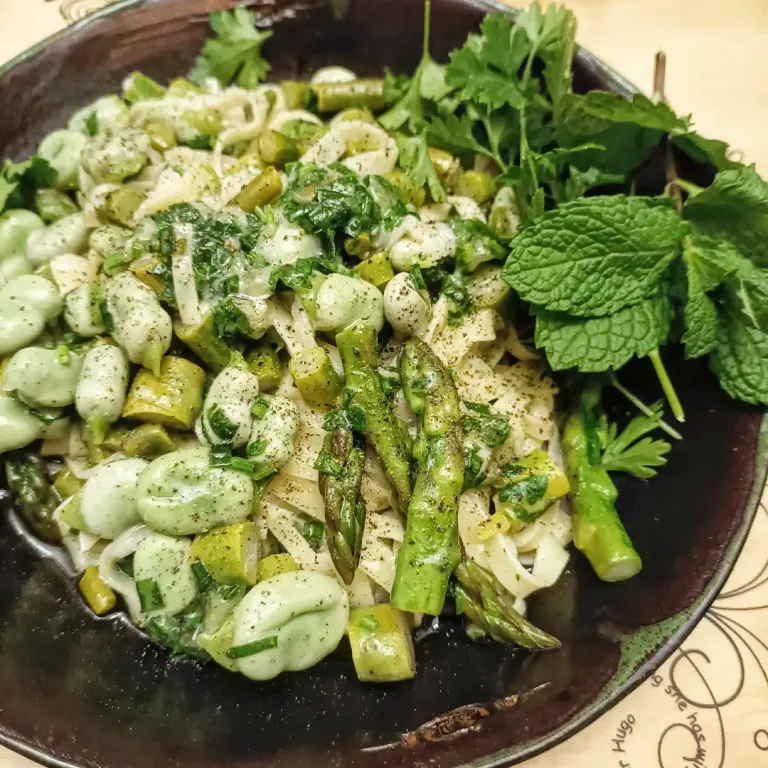 Finally, I pulled it all together with a tablespoon of finely grated and very mature parmesan style local cheddar.
It's a supper The Husband would have relished.
For a minute, I was in a happy space as I contemplated and cobbled it all together. It was a big small step with lovely green shoots.
Until next time
Fiona
The Sandbag House
McGregor, South Africa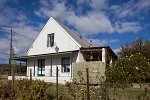 Photo: Selma
Post script
If this post might seem familiar, it's because I'm doing two things:
re-vamping old recipes. As I do this, I am adding them in a file format that you can download and print. If you download recipes, buy me a coffee. Or better yet, a glass of wine....?
and "re-capturing" nearly two years' worth of posts.
I blog to the Hive blockchain using a number of decentralised applications.
From Wordpress, I use the Exxp Wordpress plugin. If this rocks your socks, click here or on on the image below to sign up.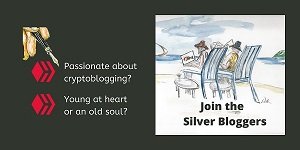 Original artwork: @artywink
lastly, graphics are created using partly my own photographs, images available freely available on @hive.blog and Canva.
---
---