Summer stuff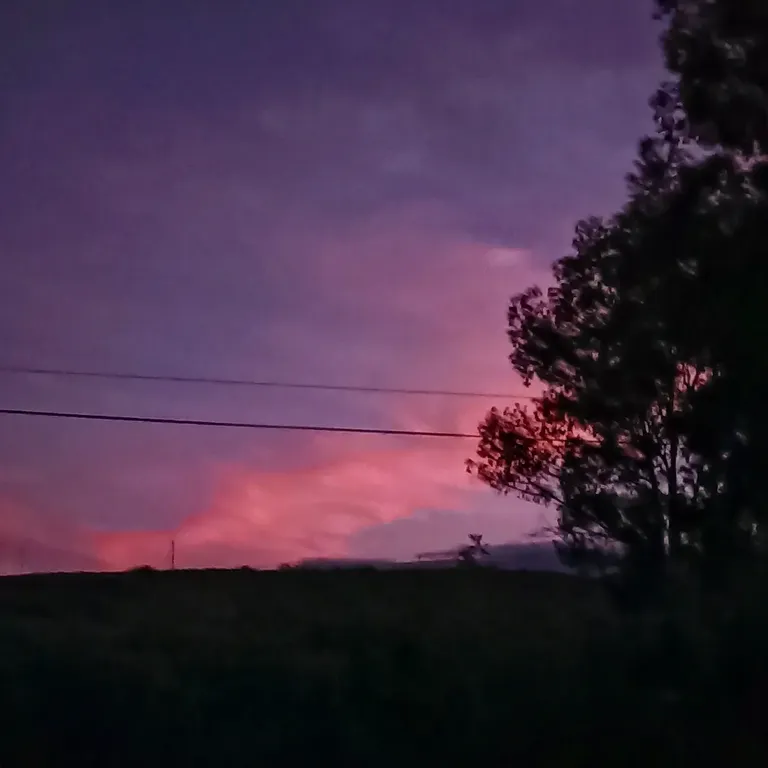 We're in the height of summer. Yes, it's really hot - in this heatwave, we've not had a day cooler than 35°C and we've had hot nights - not dropping below 20°C. It's not the dry heat that folk would expect in a village on the edge of a semidesert. The clouds generally gather late in the afternoon and as the sun sets, trapping the heat in the valley. While we do get a breeze each afternoon, it's short lived leaving the nights muggy and airless.
Am I complaining. No. I'll take this over winter. Any day.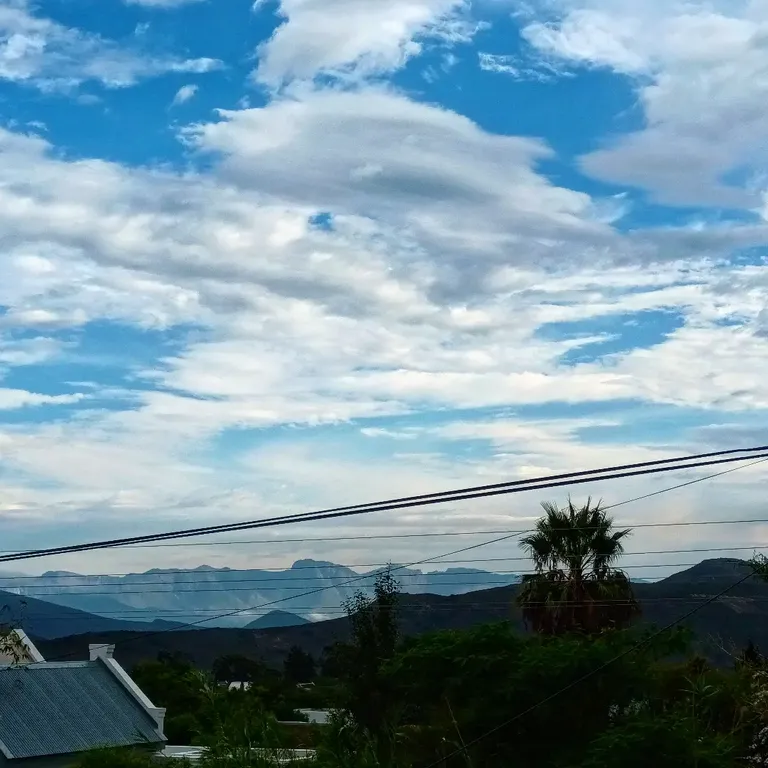 This was yesterday: the first morning in about a week that the clouds broke up relatively early - a couple of hours after dawn and before 11. They make for interesting light and if you look carefully, you can see whisps of fog developing in over the riverbed. That also contributes to the humidity. Sadly, the pretty light on the mountains is lost, but the big sky is beautiful.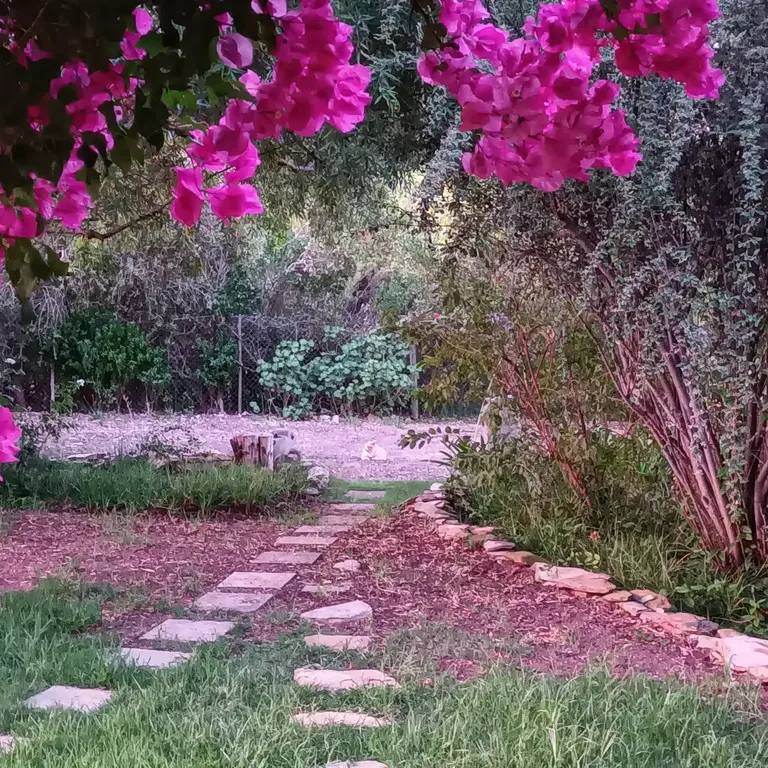 The lawn is gradually re-establishing itself. Ironically, the growth is slower in those patches because they're in the shade. Where it's in full sun, it's run riot - we've had a lot - I mean a lot (unusually) of rain. At the end of the path, in the middle of the driveway is Rambo enjoying the pink cool of the evening. It's a daily summer ritual.
Finally -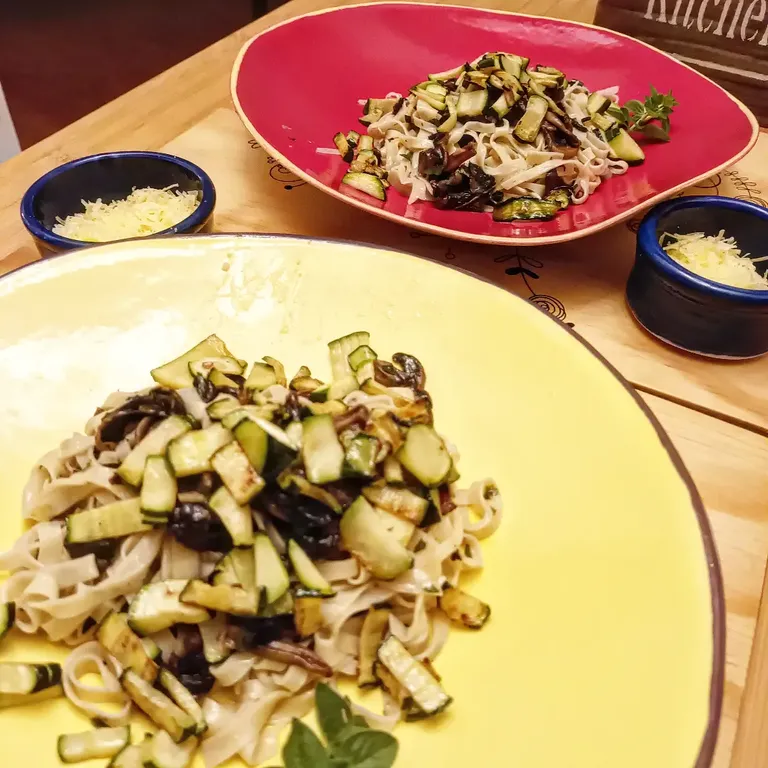 Our weekly pasta. Yes, madly, I made it from scratch on a hot summer night. I served it with mushrooms (again) and with courgette. Both needed eating... I cooked each differently and separately.
Why do I do this? Because after a day processing content from an interview, cobbling it together and creating a piece that reflects his voice ghost writing an article, this took my mind to a totally different, more relaxed place. My other happy place.
Until next time, be well
Fiona
The Sandbag House
McGregor, South Africa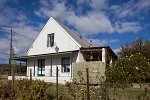 Photo: Selma
Post script
If this post might seem familiar, it's because I'm doing two things:
re-vamping old recipes. As I do this, I am adding them in a file format that you can download and print. If you download recipes, buy me a coffee. Or better yet, a glass of wine....?
and "re-capturing" nearly two years' worth of posts.
I blog to the Hive blockchain using a number of decentralised appplications.
From Wordpress, I use the Exxp Wordpress plugin. If this rocks your socks, click here or on on the image below to sign up.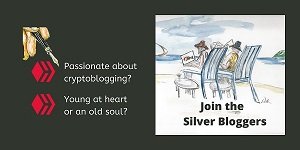 Original artwork: @artywink
lastly, graphics are created using partly my own photographs, images available freely available on @hive.blog and Canva.
---
---