Three photo Thursday and a Feline Friday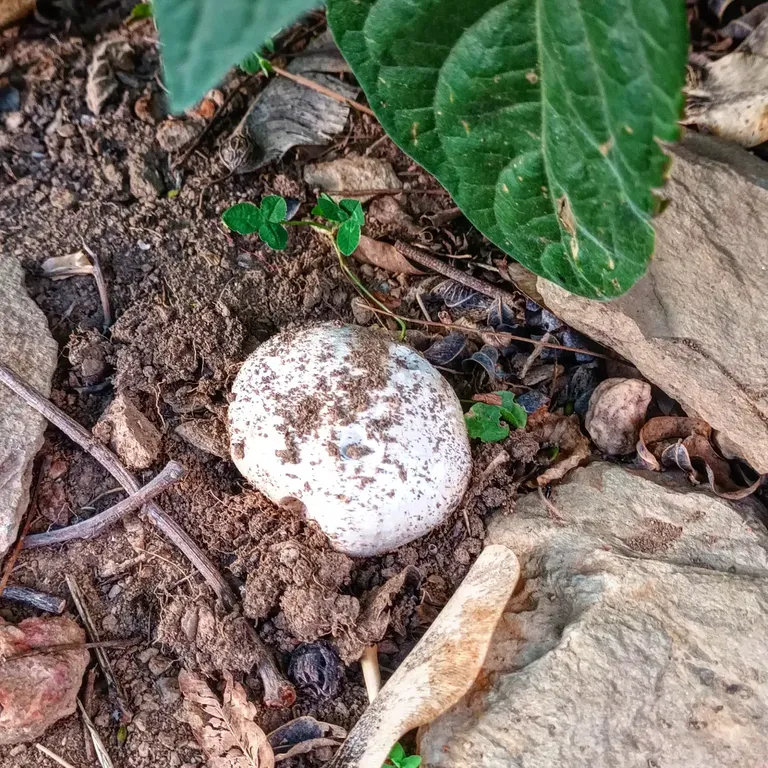 Another emerging ikhowe. We thought it would get bigger. It didn't, and yesterday morning, had signs that other mushroom lovers had nibbled at it. I picked it and it's in the fridge awaiting its fate. I am scheming.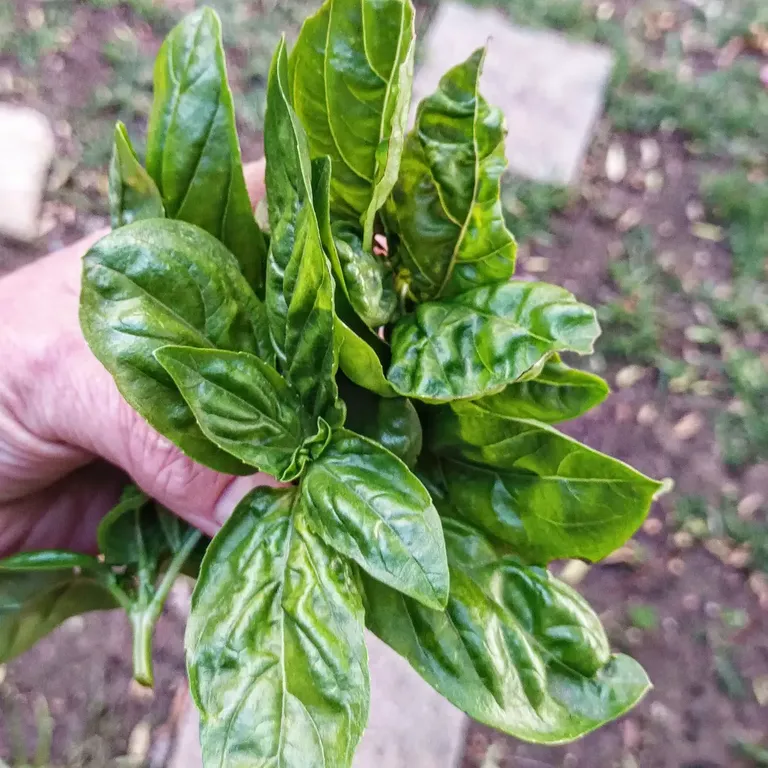 A bunch of sweet basil. This has to be one of my favourite herbs and each year, I cannot wait for the plants to produce leaves in abundance so that I can make pesto. We're still not quite there, yet, but this bunch did allow me to make a sort-of chunky pesto for Wednesday's pasta supper.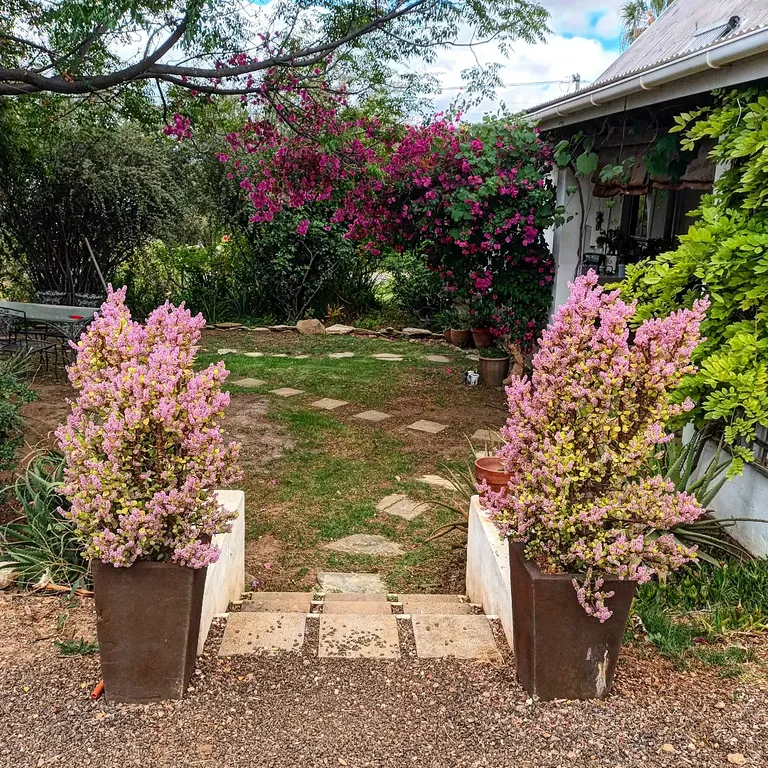 This sight had me scurrying back into the house for my camera:
The spekboom aka jade plant (Portulacaria Afra), in full bloom. Again.
I am taking this as an omen because this flush is the most spectacular I've ever seen.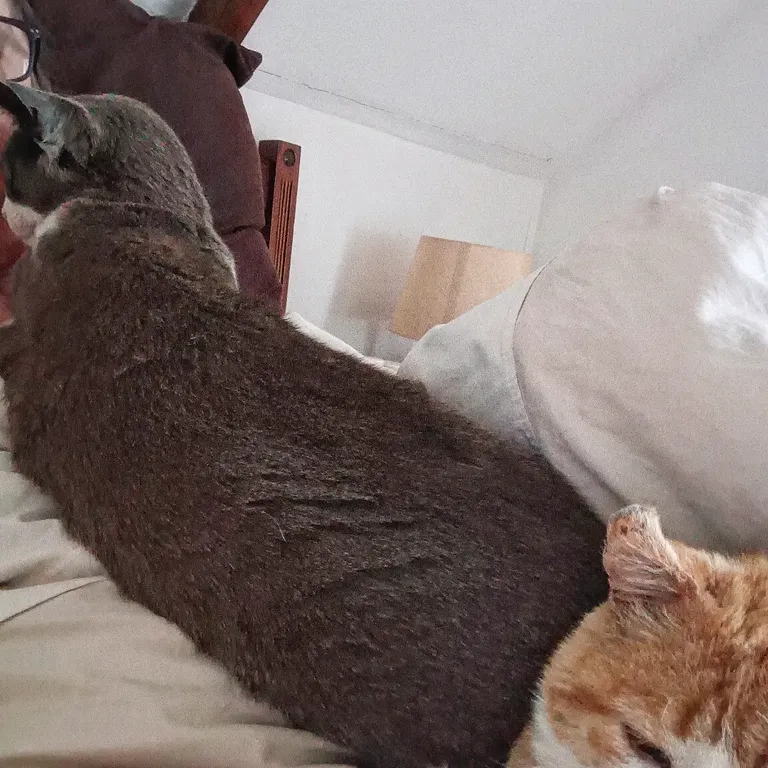 These two welded themselves last night when we went to bed and did not move. On the contrary, they just tried to get closer. I was, as usual, the cats' mummy. I could hardly move. Gandalf spent the entire night with his nose either nuzzling my neck or his head on my shoulder.
Post script: I am trying to participate in @traciyork's November #HiveBloPoMo. I emphasise trying because the last two months have been exactly that - trying. There have been times that I've just been too exhausted and uninspired to post, let alone write something profound. That shouldn't stop you - or anyone. Read about how to participate here.
I've made it to day 25!
Until next time, be well
Fiona
The Sandbag House
McGregor, South Africa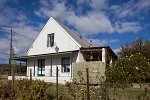 Photo: Selma
Post script
If this post might seem familiar, it's because I'm doing two things:
re-vamping old recipes. As I do this, I am adding them in a file format that you can download and print. If you download recipes, buy me a coffee. Or better yet, a glass of wine....?
and "re-capturing" nearly two years' worth of posts.
I blog to the Hive blockchain using a number of decentralised appplications.
From Wordpress, I use the Exxp Wordpress plugin. If this rocks your socks, click here or on on the image below to sign up.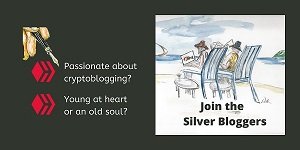 Original artwork: @artywink
lastly, graphics are created using partly my own photographs, images available freely available on @hive.blog and Canva.
---
---