Unpacking 12 Rising Star's Packs!!!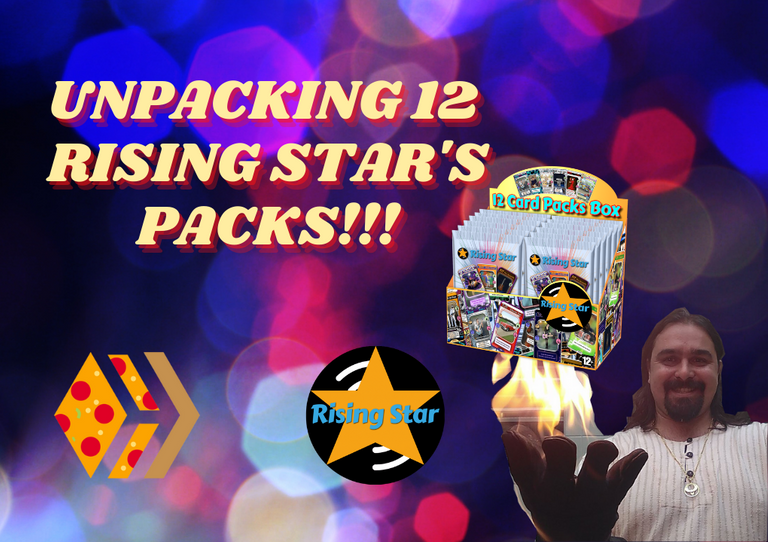 Hello my friends!
It took me a long time to get into rising star, maybe because I didn't understand very well how the game works, maybe because I only had eyes for Splinterlands. But now I'm totally addicted to this fun and friendly game, packed with fun situations and awesome music! And the best part: I can play it ALL DAY LONG!!!
The game is idle, you only need to click and wait for the quests to finish. Sounds boring? But wait friend, there's a lot more to this game them just click and wait! You can collect cards that change the prizes from the game, you need to balance your skill with your ego, and you need specific sets of cards to do specific kinds of quests! So there is a lot of strategy too!

Right now my strategy is basically do many music lesson to lower my ego so I can get more starbits on each quests. I also bought some microphones cards to help me gain more skill. I think it's best to get the maximum output of rewards on quests then to just up your level so you can do better quests. Slow and steady, that's my road to sucess!
On another post I'll talk more about my experience in the game, because this post is to show you all what I got from unpacking 12 packs!!! YES!!!
You can buy packs in many different ways, using Starbits, Swap.hive, PIZZA, DEC and LEN, but the best deal is to buy 12 packs for the price of 10! And that's the deal I got today!!! So without further long, here are the cards I got from the unpack!!!

1st Pack

2nd Pack

3rd Pack
4th Pack

5th Pack

6th Pack

7th Pack
8th Pack

9th Pack

10th Pack

11th Pack

12th Pack


Ok, so many Lime Acoustics, Keelys and Olivers, I got at least 1 Epic in my "cool as a cucumber" Faux Rari! I think overall I got some fine cards, and I just love the art on them!
Also, there is a rank between players, that counts Unique cards, total cards and some other stats, that can give you daily rewards! This is where I was before unpacking>

And here is where I am right now!!!

DAMN!!! JUST JUMPED 400 PLACES!!!
See, is this game awesome or what??? Slow and steady I'll get to my top 500, then top 100, and next life I'll be top 10!!!

Well, this was a lot of fun and I hope you all enjoyed it too! If your not playing Rising Star yet, you don't know what you are missing!!! I believe this game has a lot of potential to be one of the best blockchain games out there!
Thanks for reading until here!
Keep posting and keep shining!


---
---