[ENG-ESP] DRAWING A GIRL WITH COLORED PENCILS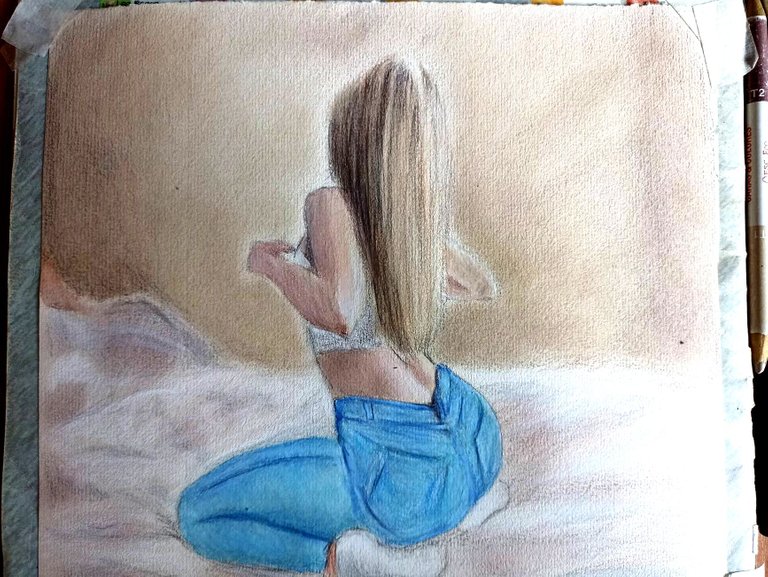 Hello friends, I hope you are very well, today I want to share with you an illustration, the theme is a girl sitting on a bed, I made this drawing with the purpose of practicing some poses of the female body and also to practice the human figure starting from simple sketches made from circles and stripes, I hope you like it.
Hola amigos, espero que se encuentren muy bien, hoy quiero compartir con ustedes una ilustración, el tema es una chica sentada en una cama, hice este dibujo con el propósito de practicar algunas poses del cuerpo femenino y también para practicar la figura humana partiendo de bocetos sencillos hechos a partir de círculos y rayas, espero que les guste.

PROCESS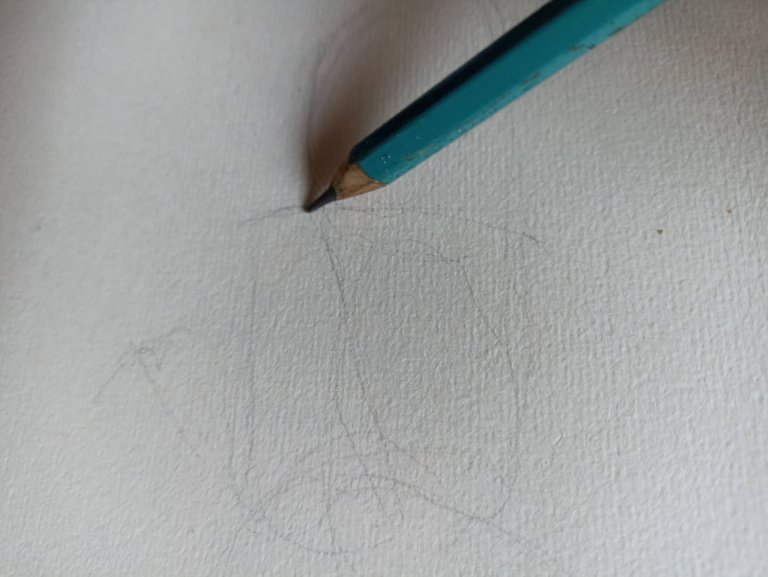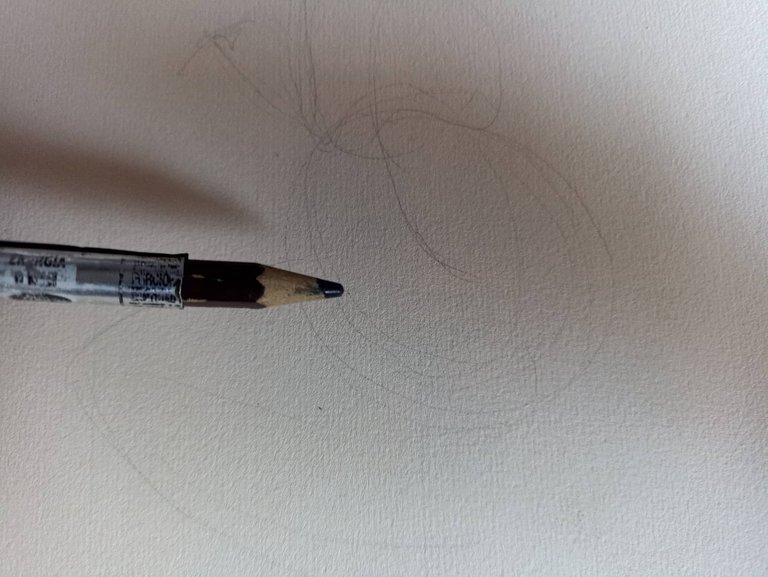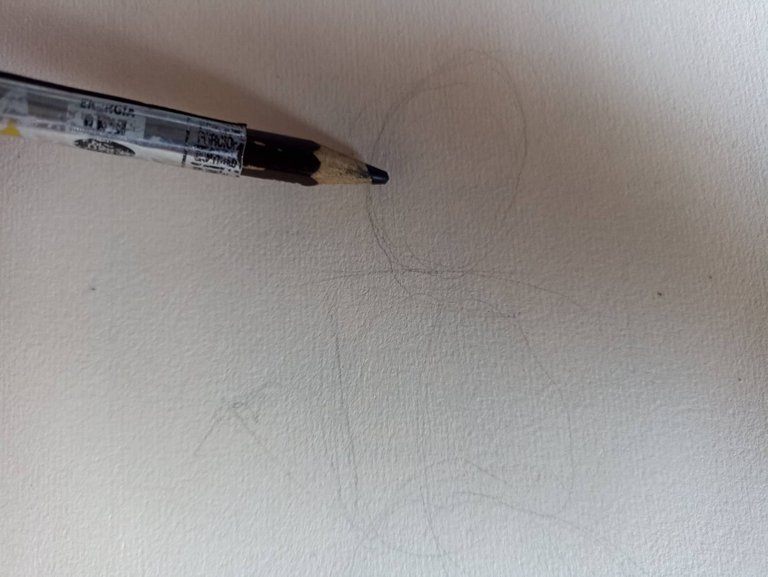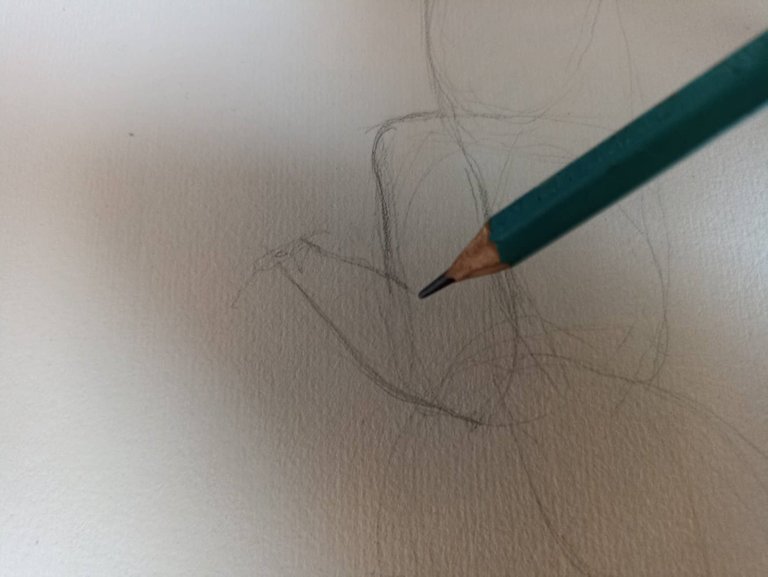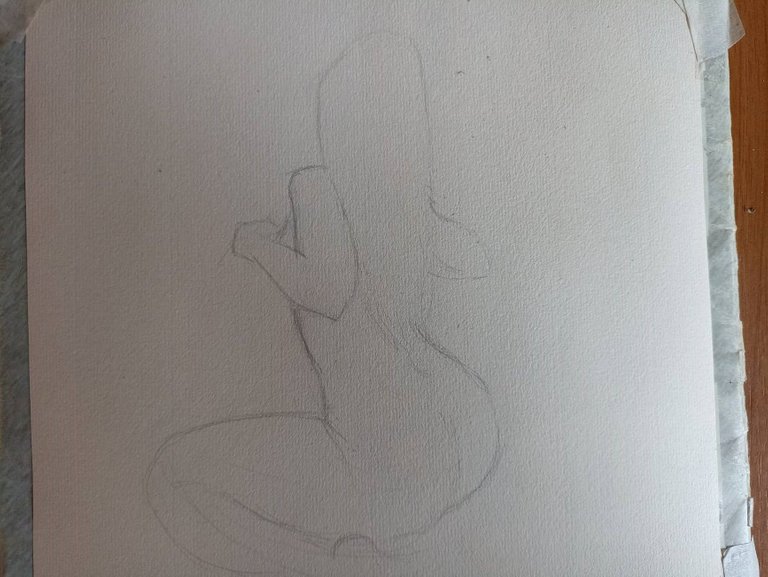 I started the drawing with a central line, which would become the spine, to which I then added 3 different circles, one for the head, another for the chest and waist, and finally the hips and legs. Being on the back it was easier to give direction to the spine, then I made some ovals for the arms and legs, once they are done you have to erase the lines and make intersections to unite them and thus shape the body, we can see how I start from the upper part of the back and arms and ending with the legs.
El dibujo lo comencé con una línea central, que vendría a ser la espina dorsal, al cual después le agregue 3 círculos diferentes, uno para la cabeza, otro para el pecho y cintura y por último las caderas y piernas. Al estar de espalda fue más facil darle dirección a la espina dorsal, despues hice unos ovalos para los brazos y piernas, una vez que estan hechos hay que borrar las líneas y hacer intersecciones para unirlas y así darle forma al cuerpo, podemos ver como comienzo desde la aprte superior de la espalda y brazos y finalizo con las piernas.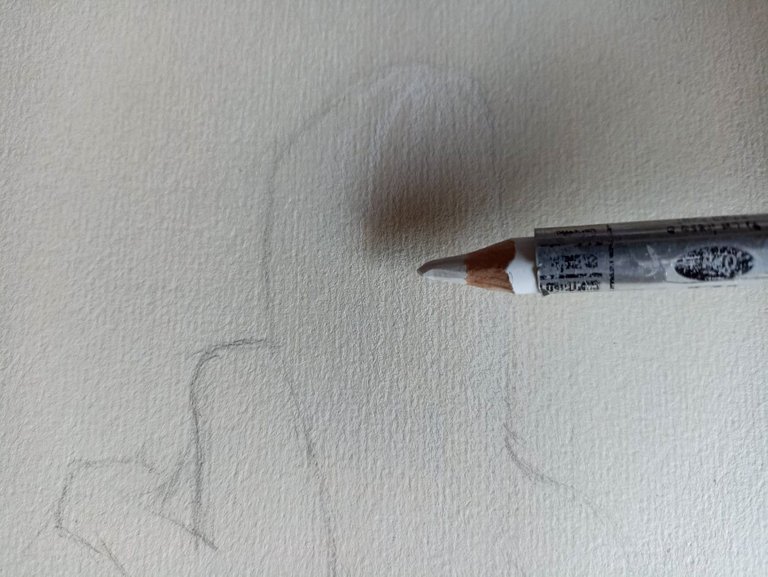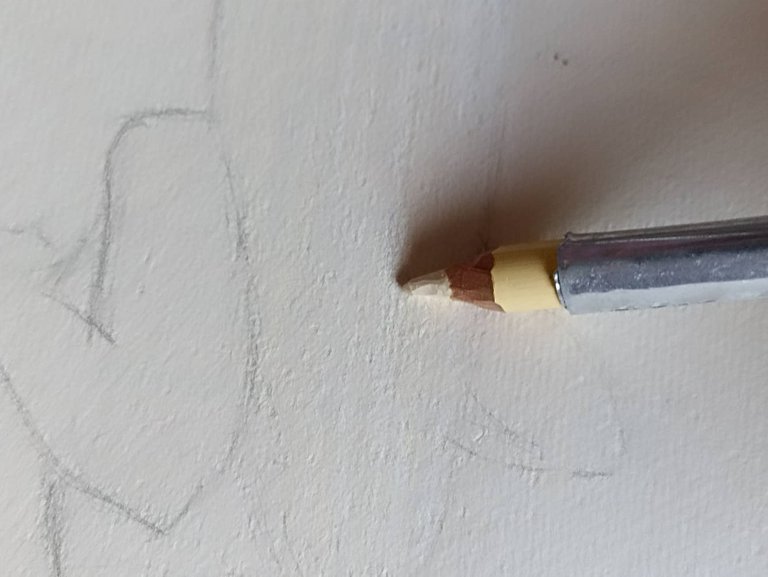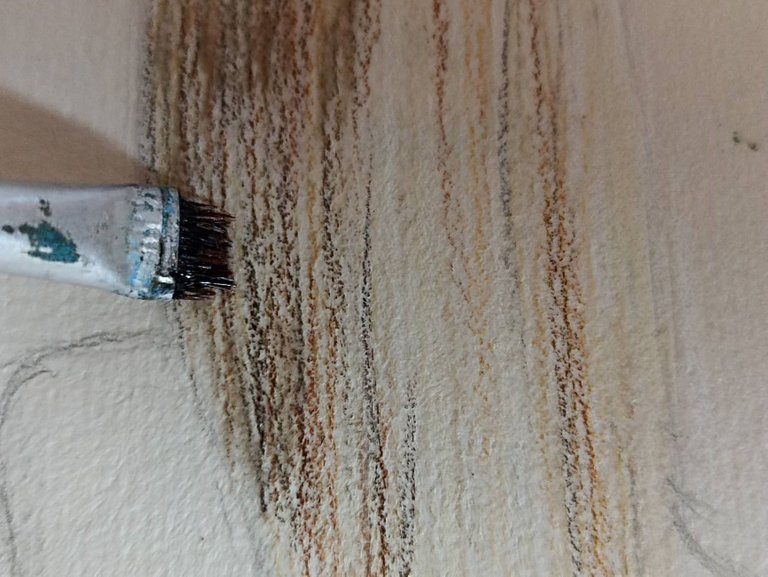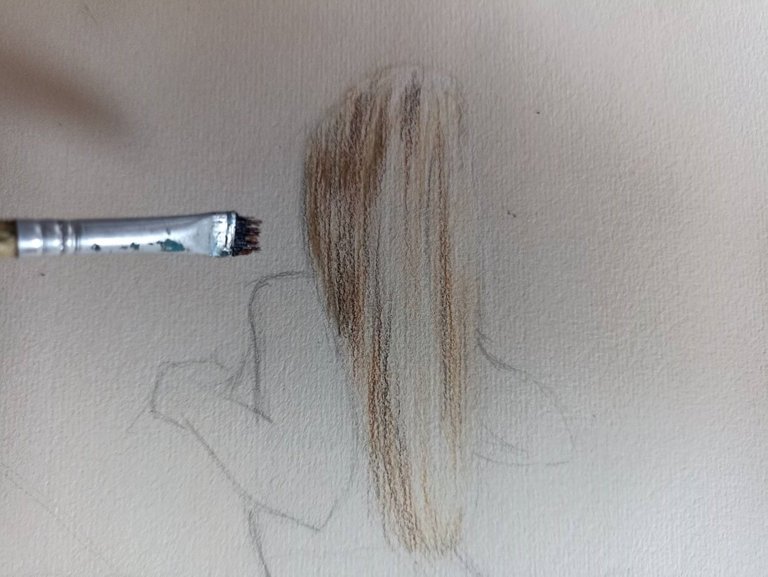 When I make drawings on the human figure, I always do them in the form of a waterfall, that is, from the top down. In this case I have started with the hair, which I have done in a light shade where I play with pastel colors and darken towards the interior. To give it volume and shine, I blur the lines with a soft brush. I always do the strokes for the hair quickly, as if it were a lightning bolt, this way I feel that it comes out more natural.
Cuando hago dibujos sobre la figura humana siempre los hago en forma de cascada de agua, es decir, desde la parte superior hacia abajo. En este caso he comenzado con el cabello, que lo he hecho de una clara tonalidad donde juego con colores pasteles y oscureciendo hacia el interior. Para darle volumen y brillo difumino los trazos con un pincel suave. Lso trazos para el cabello siempre los hago rápido, como si fuera un relámpago, de esta forma siento que sale más natural.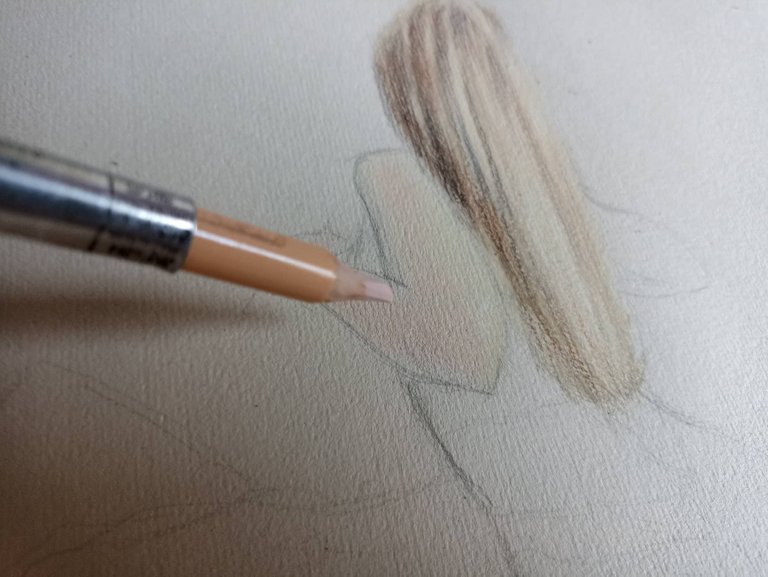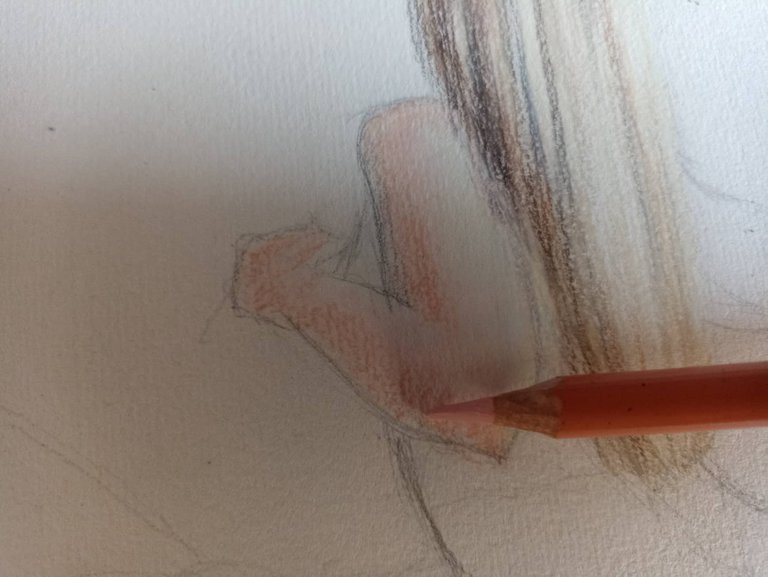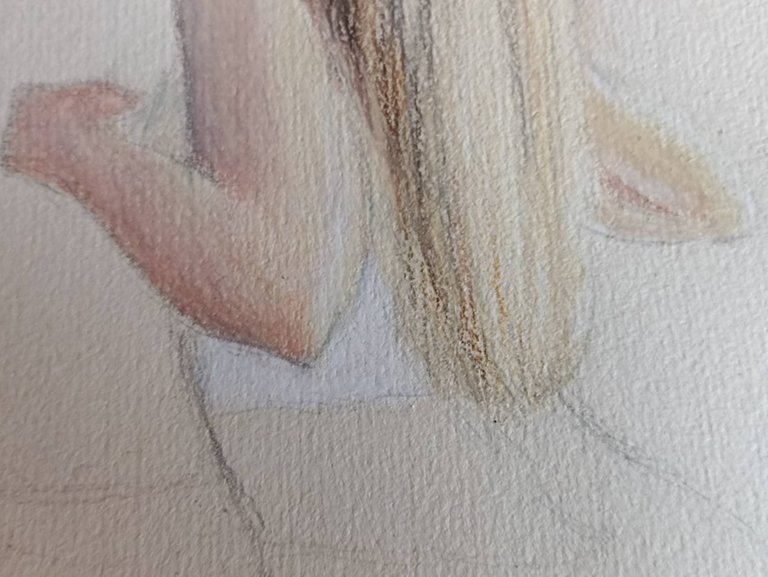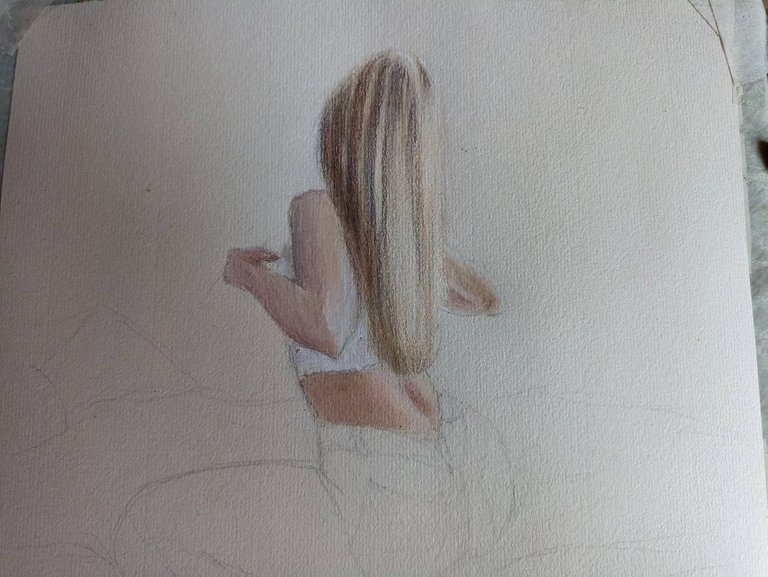 After the hair I begin to paint the arms and the waist, which is the part where there is more visible skin. For the skin I used a layer of white colors and then I went darker to achieve a tone more in line with the color of the hair. It is important to do the color degradation well so that the reflection of light can be seen on the edges at the same time the shadow on the less illuminated part of the skin, we do this on both arms and on the waist, without forgetting to draw the girl's blouse, in this case I put a light pastel color.
Luego del cabello comienzo a pintar los brazos y la cintura que es la parte donde hay más piel visible. Para la piel utilicé una capa de colores blancos y luego fui oscureciendo para alcanzar un tono más acorde con el color del cabello. Es importante hacer bien la degradación de colores para que pueda apreciarse el reflejo de luz en los bordes a la vez la sombra en la parte menos iluminada de la piel, esto lo hacemos en ambos brazos y en la parte de la cintura, sin olvidar dibujar la blusa de la chica, en este caso puse un color pastel claro.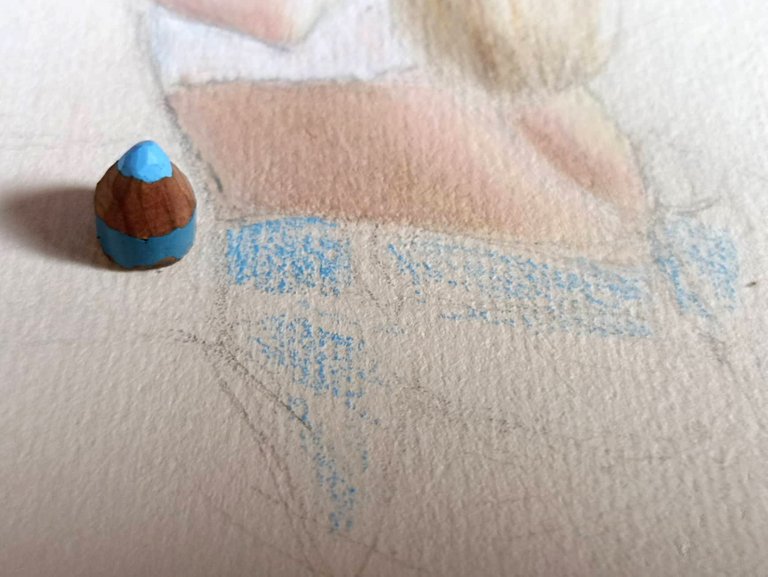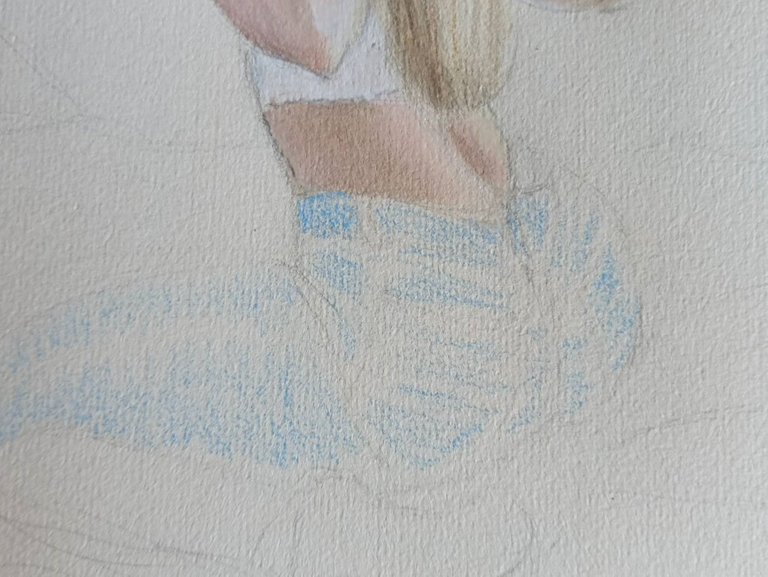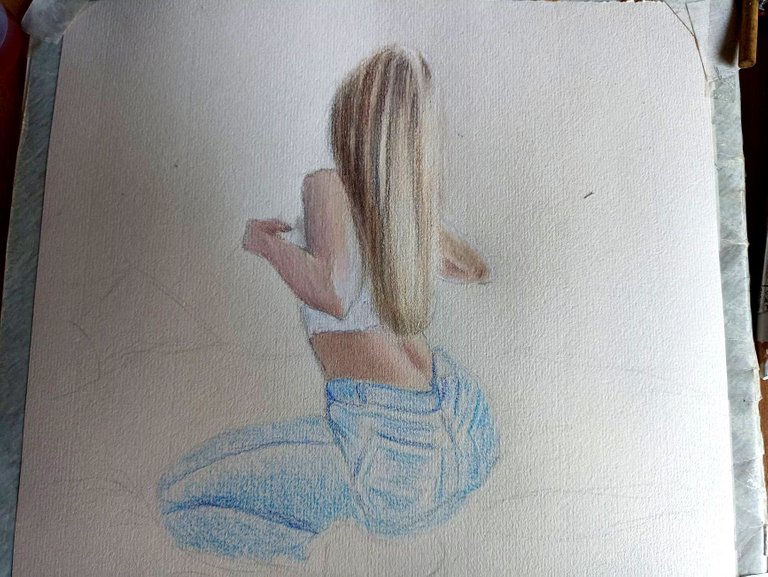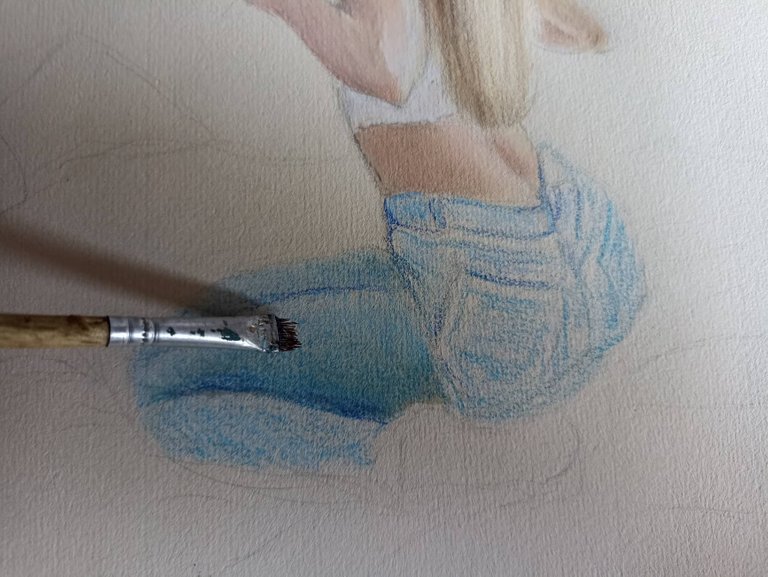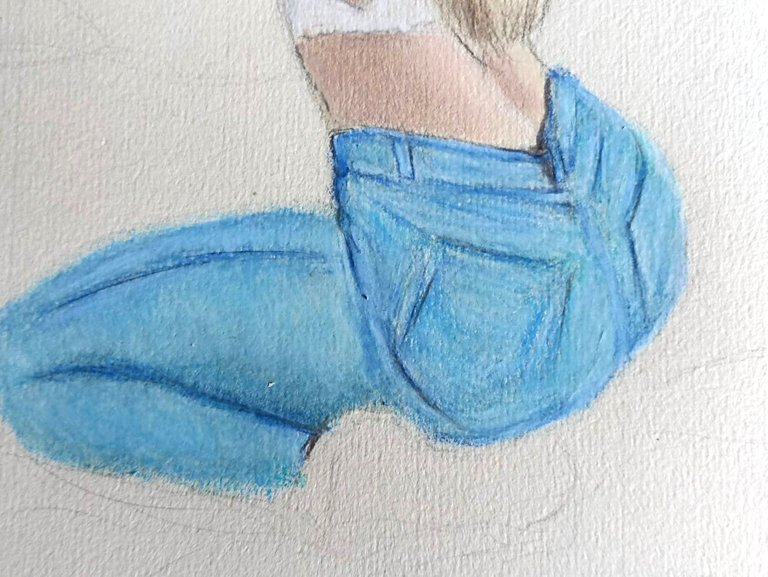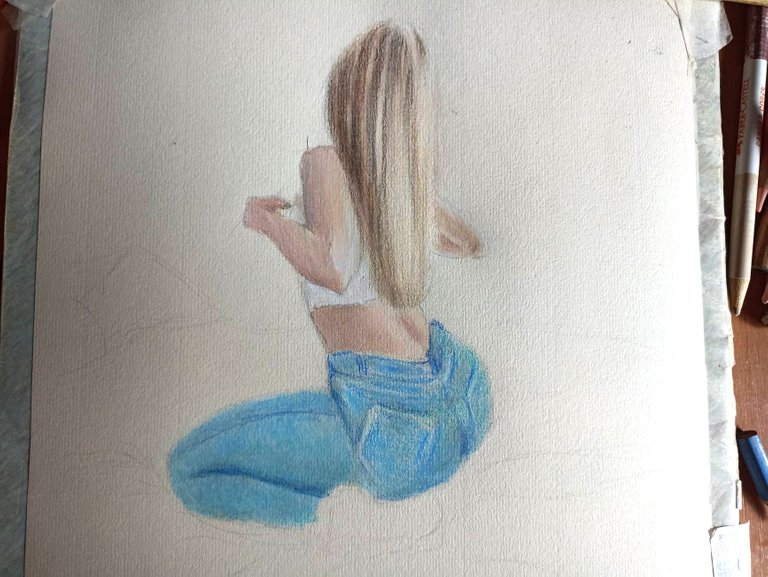 Now it's time to paint the area of ​​the legs, I have put a blue jean, where I used different shades of blue to give it a good color. With light blue I made the base and then I filled in with sky blue and mixed with white. To make the mixture better I also blurred with a brush, having the colors mixed, with a dark blue color I made the edges of the pants including some shaded parts.
Ahora toca pintar la zona de las piernas, he puesto un jean de color azul, donde usé distintos tonos de azul para poder darle un buen color. Con azul claro hice la base y luego fui rellenando con azul tono cielo y mezclado con color blanco. Para hacer mejor la mezcla difuminé también con un pincel, al tener los colores mezclados, con un color azul oscuro hice los bordes del pantalon incluyendo algunas partes sombreadas.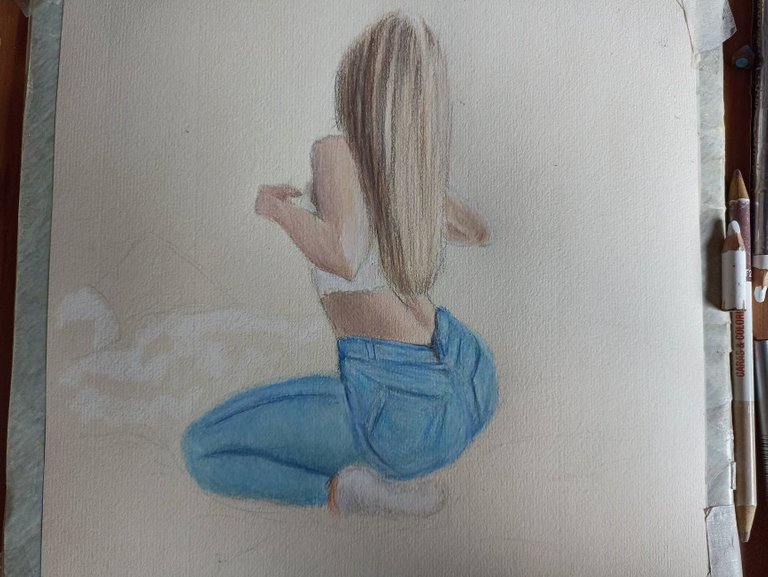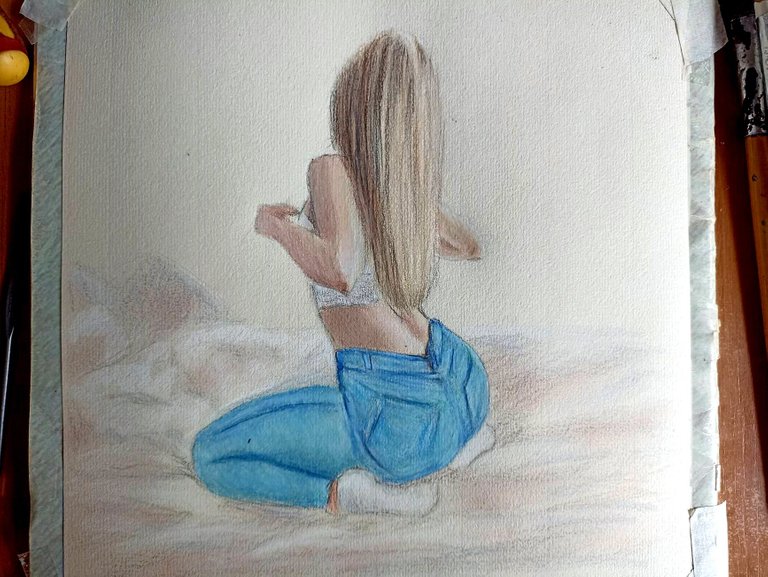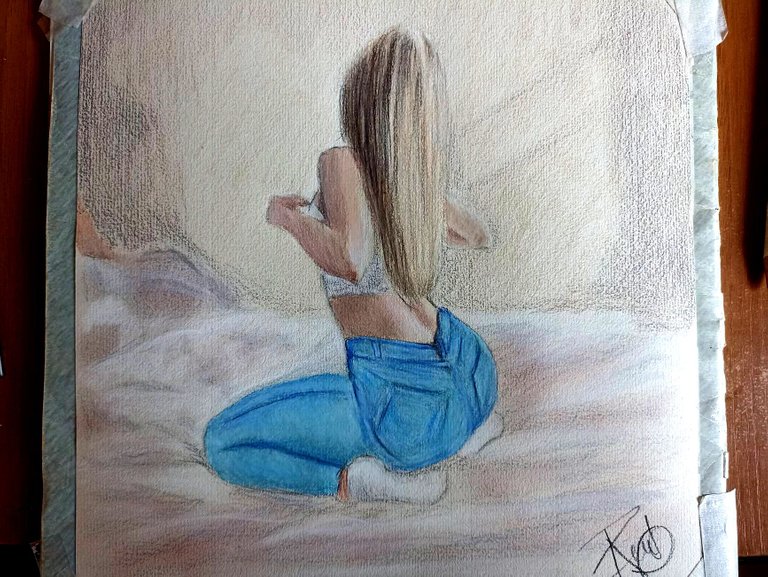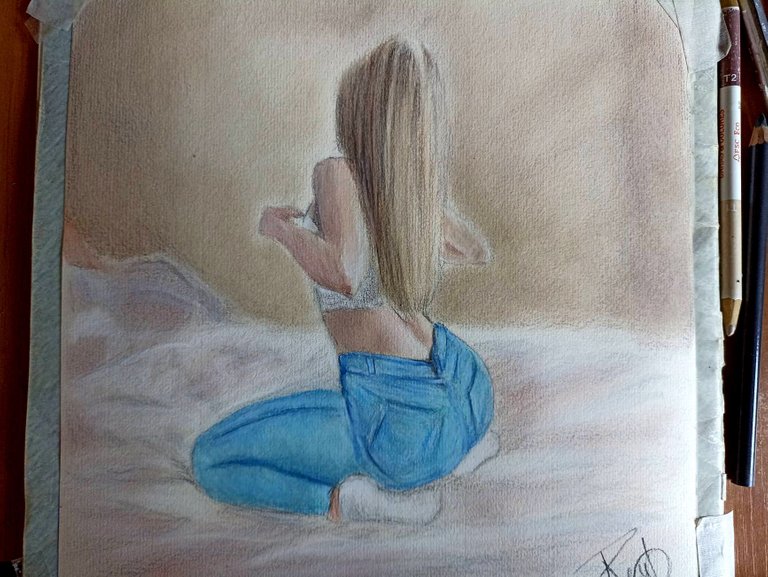 To finish the drawing I made the room environment, where there is a bed with white sheets. It has always been difficult for me to do the effect of the folded fabric but here I did my best, I think it looks better when I do it with ordinary graphite pencil hehe. In the same way I made the wall with some hints of shadow.
Para finalizar el dibujo hice el ambiente de habitación, donde esta una cama son sábanas de color blanco. Siempre me ha costado hacer el efecto de la tela doblada pero aquí hice mi mejor esfuerzo, creo que me queda mejor cuando lo hago con lápiz de grafito corriente jeje. De la misma forma hice la pared con algunas sugerencias de sombra.

FINAL WORK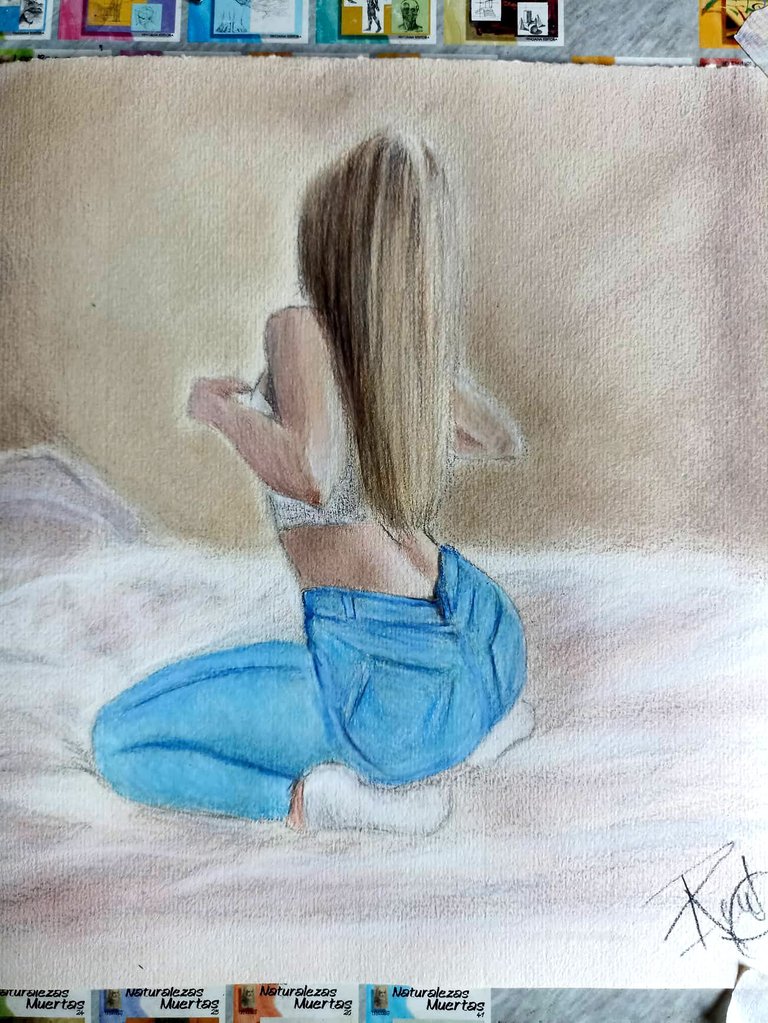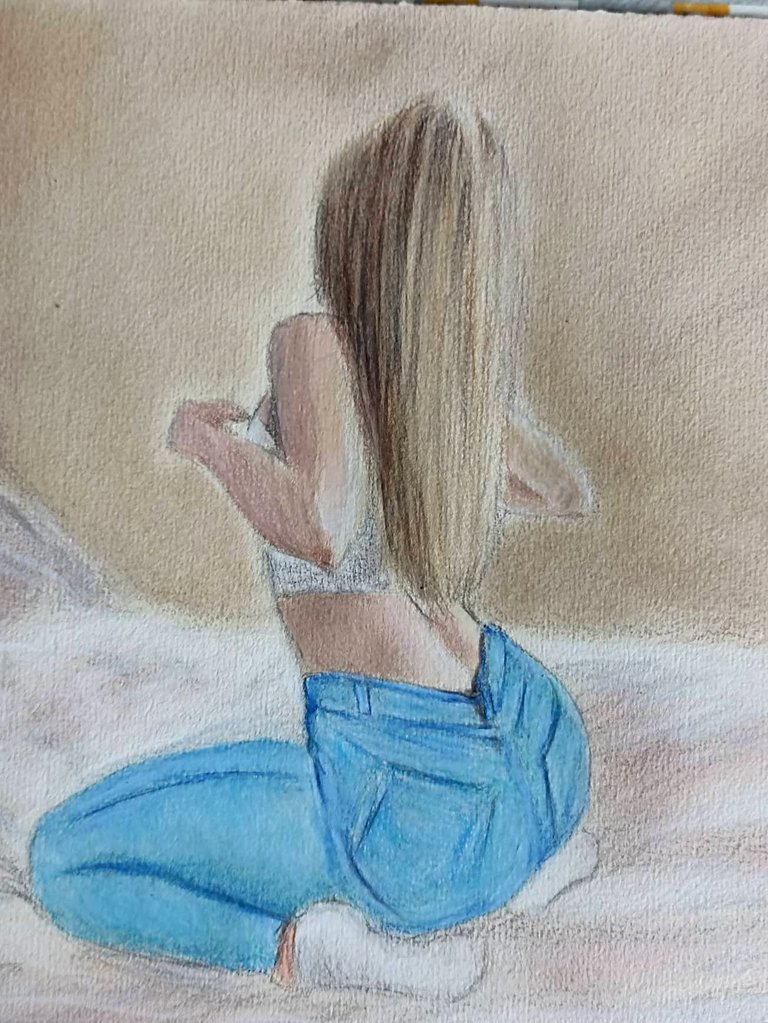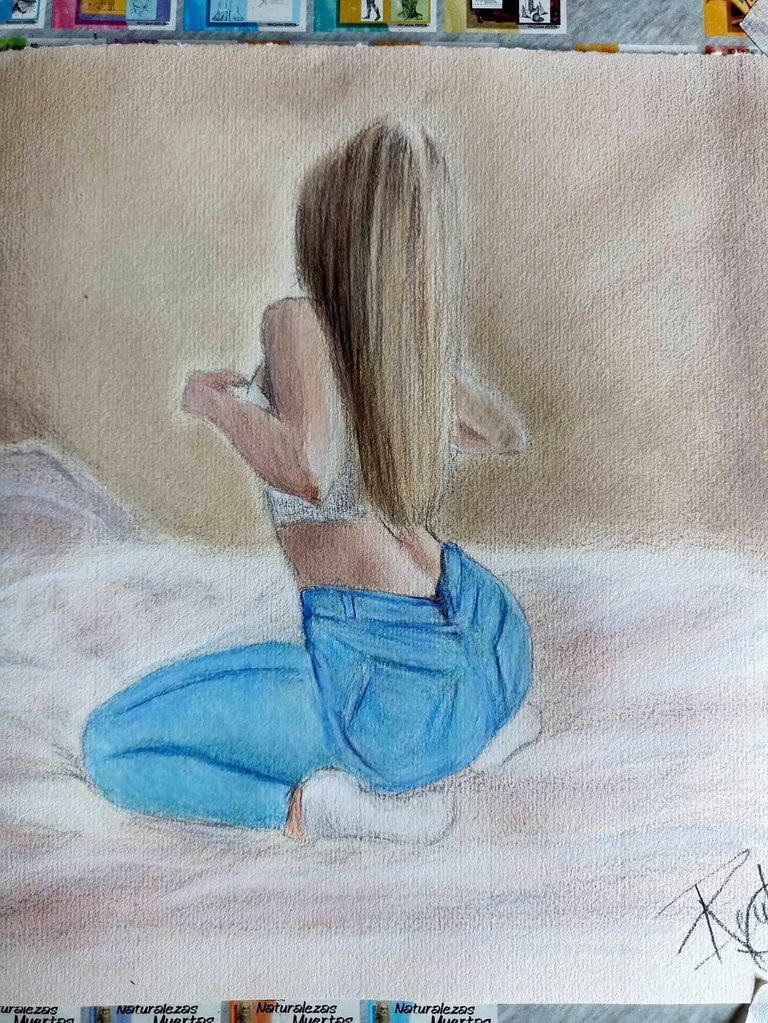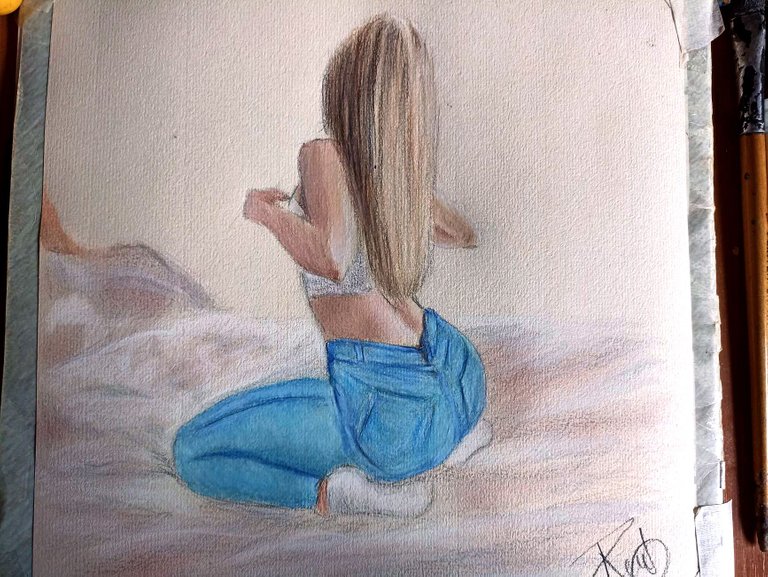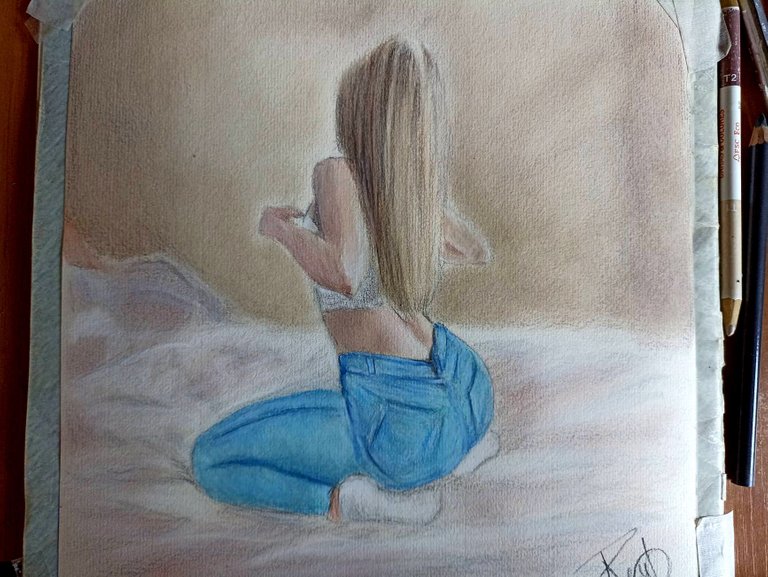 Once I finished the drawing, I was making more details in the line, trying to make the color look better, both on the skin and on the clothes. Also add a coat of clear varnish to protect the color over time. This is how the drawing was finished, I was very satisfied because I feel that I am improving when it comes to the selection of poses and the bases that I use to start a sketch. Before, I started a drawing until I saw that the sketch was well done, this means that the shape was clear, this time I start with easy shapes like circles and once I'm painting, I'm giving it the shape. I hope you liked how it turned out, do not forget to comment your opinion, critics and suggestions. I say goodbye until a new opportunity.
Una vez terminé el dibujo estuve haciendo más detalles en el trazo, tratando de que el color quedara mejor, tanto en la piel como en la ropa. También agregue una capa de barniz transparente para que proteja el color con el paso del tiempo. Así quedó finalizado el dibujo, quedé muy conforme porque siento que estoy mejorando en cuando a la selección de poses y las bases que utilizo para comenzar un boceto. Antes comenzaba un dibujo hasta que no viera que el boceto estuviera bien hecho, esto quiere decir que la forma estuviera clara, esta vez comienzo con formas faciles como circules y ya pintando le voy dando la forma.. Espero que les haya gustado como quedó, no olviden comentar su opinión, críticas y sugerencias. Me despido hasta una nueva oportunidad.
---
---