FUNGIFRIDAY || ALMOST REDDISH MUSHROOM PHOTOGRAPHY
My contribution to the #FungiFriday community and appreciated by @ewkaw. And a big thank you to all the crew and members in this community.
---
Hello friends, how are you and best wishes to all of you. So on this occasion I want to share some mushroom objects that I found today. Today I couldn't find the red mushroom because somehow today it didn't appear. Most of the time today I come across an orange or almost reddish mushroom. So on this occasion I want to share pictures of mushrooms that I think are a bit red, here are some pictures of these mushrooms along with their explanations.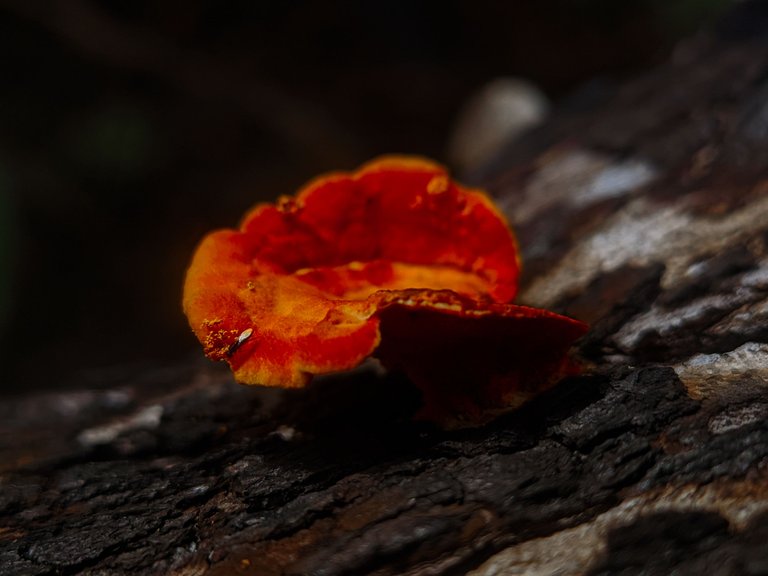 Pycnoporus sanguineus is a mushroom that in my opinion is orange to reddish in color, the fungus grows very much on dead tree trunks, as in my picture this mushroom grows on a large dead wood but the wood was once burned by the community to clean land. Here are some pictures of these mushrooms.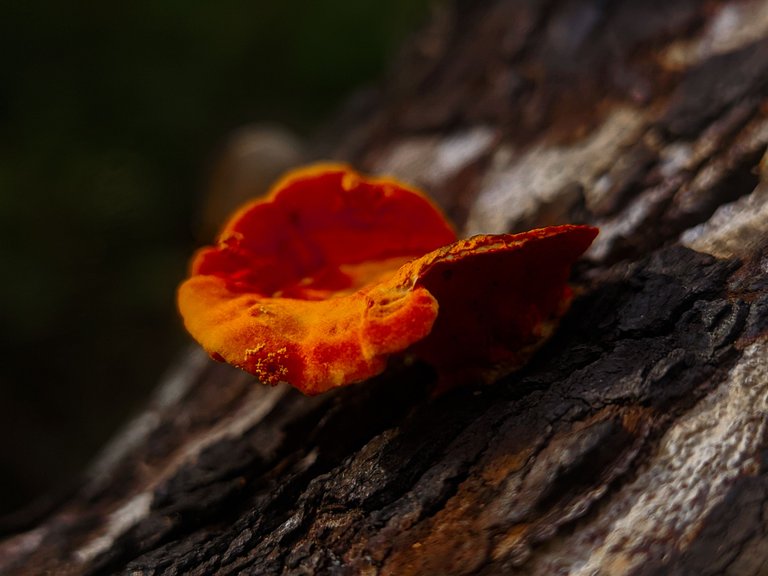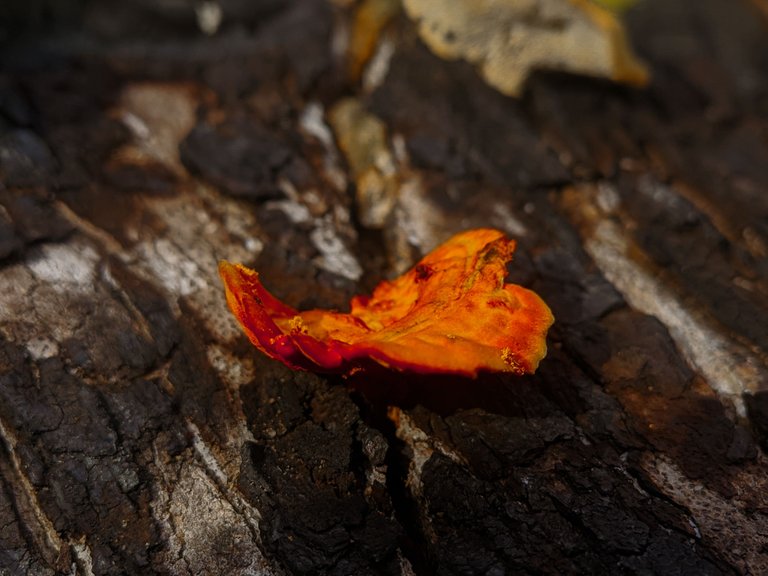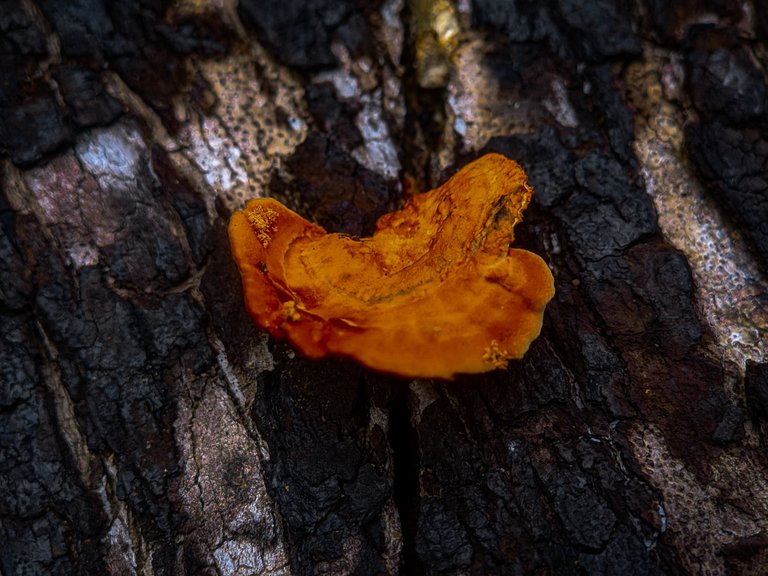 The mushroom is relatively large in size but does not have a stem, it only grows by way of its petals that widen to the side. The size of the spread of the mushroom petals is about 3 cm but they can grow to exceed the size I mentioned above.
---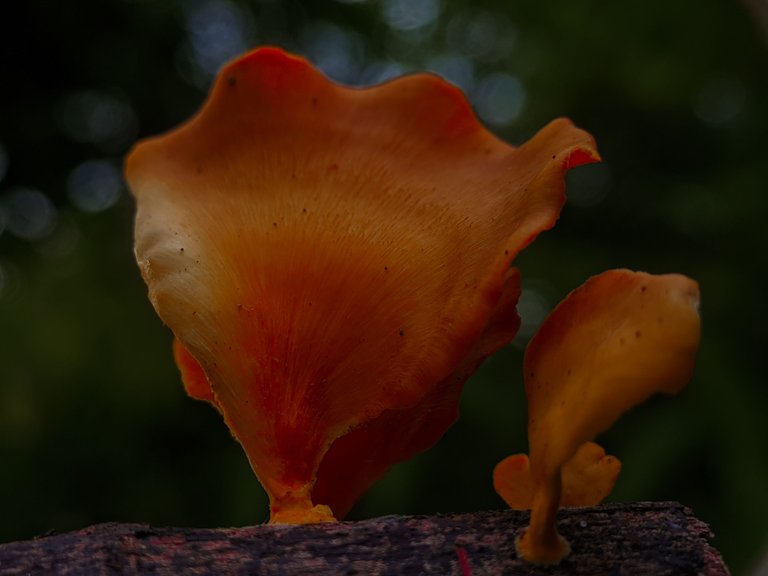 Royoporus badius is a mushroom that is orange to almost red in color, the fungus grows very much in one tree branch, the fungus grows on dead and hard tree branches. This mushroom has a very short stem and the size of the petals is very large. Several other species of these mushrooms are white, these mushrooms have very hard characteristics while this mushroom can live for a very long time.
The shape and size of the mushroom is much larger than my first mushroom above. This mushroom has a height of about 4 cm with the width of the petals reaching about 6 to 7 cm. Here are some pictures of these mushrooms.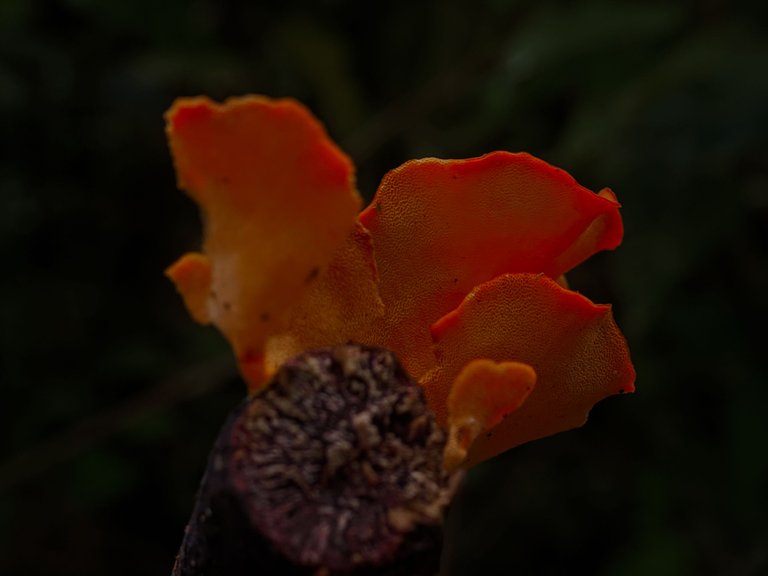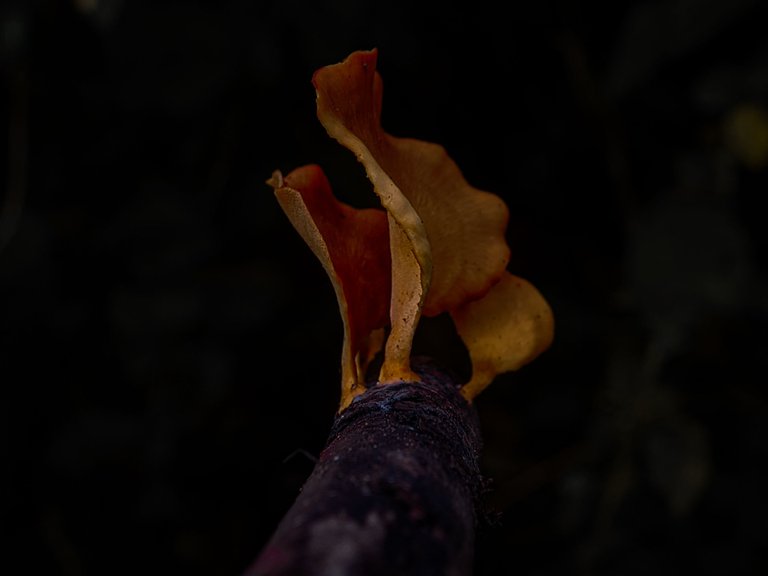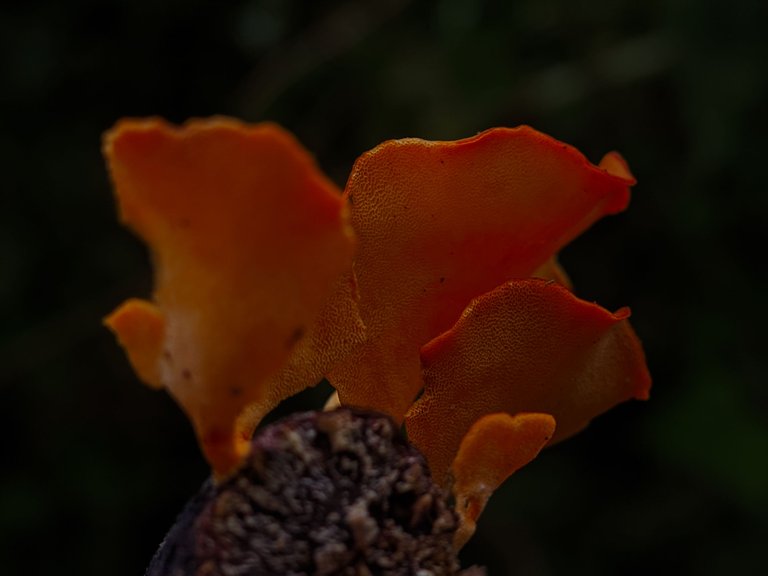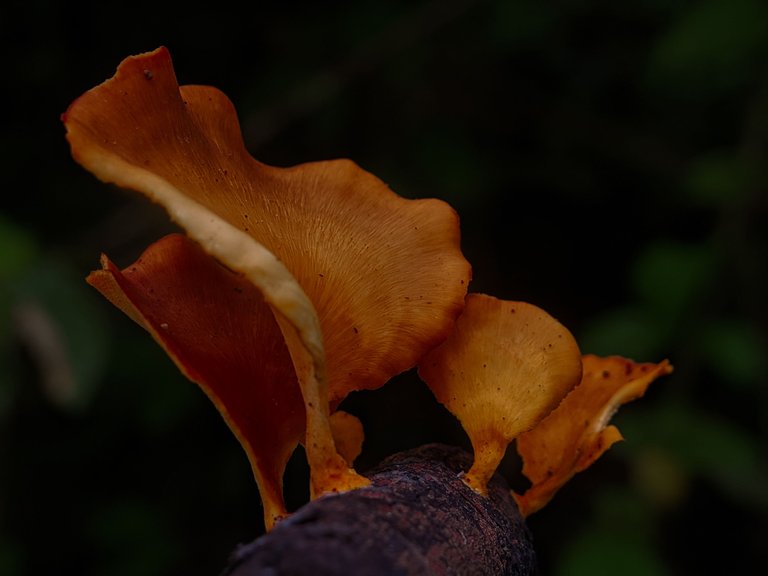 ---
The conclusion of the mushroom is that some of the pictures of my mushrooms above are not pure red mushrooms, they are just orange, if you see from my pictures they are red, it is the effect of editing my pictures because the original color of the mushrooms is not pure red but almost reddish. Because I couldn't find a red mushroom, I chose the mushroom for my photography object.
Based on the information about the explanation of the fungus, I asked people who knew more than me because I myself did not know about the benefits and advantages of drying it. So that's all from me, I hope it's useful, thank you and see you later.
User Tool Information
| Camera | Realme 5 pro |
| --- | --- |
| Equipment | Macro Lens |
| Objects | mushroom |
| Edit | Lightroom |
| Location | Indonesia-Aceh |
| Photographer | @flamego |
---
---