FUNGILOVERS || VERY BEAUTIFUL MUSHROOM PICTURES
Hello fellow fungilovers, how are you and best wishes to all of us, so tonight I want to share three different mushroom objects with all of you and I hope you like them.
---
Tonight I want to share two mushroom objects that I found a few days ago, these two types of mushrooms in my opinion have a special charm, but I can't find the location of their beauty, it's just that I chose the mushroom as a photography object because I couldn't find it. very beautiful mushroom so I decided to take a photograph of the mushroom. In the picture this time the fungus grows on the ground and the other one grows, namely on hard or old cow dung.
This time I was overwhelmed looking for beautiful mushrooms and for some reason they didn't grow even though the weather this week was quite supportive, namely in the last week the rain never stopped, that's why I used it well by looking for mushroom objects but for some reason I didn't find it or maybe they haven't grown yet huh?. Okay, here are some pictures of mushrooms along with their explanations.
---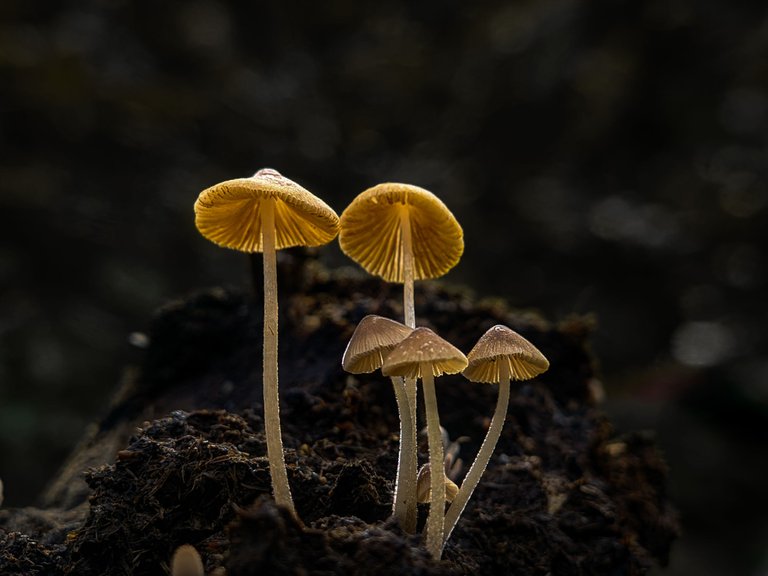 Mycena inclinata is a fungus that grows above the ground, in my area it is called the orange hat mushroom. This mushroom has spots on the top of the hat and on the stem. This fungus grows in forest areas that have high humidity with favorable weather. They grow very much in one pile, some of which are small and some are large.
Mushrooms with their beauty make me even more enthusiastic about doing photography. Actually, there are a lot of these mushrooms, but some of them are old, so I cleaned up some fresh ones and then I took a photo, on the other hand I also set the ISO as much as possible so that the picture of the mushroom looks very beautiful, even though this mushroom is very beautiful, I also chose a background that fits him. Here are some pictures of these mushrooms.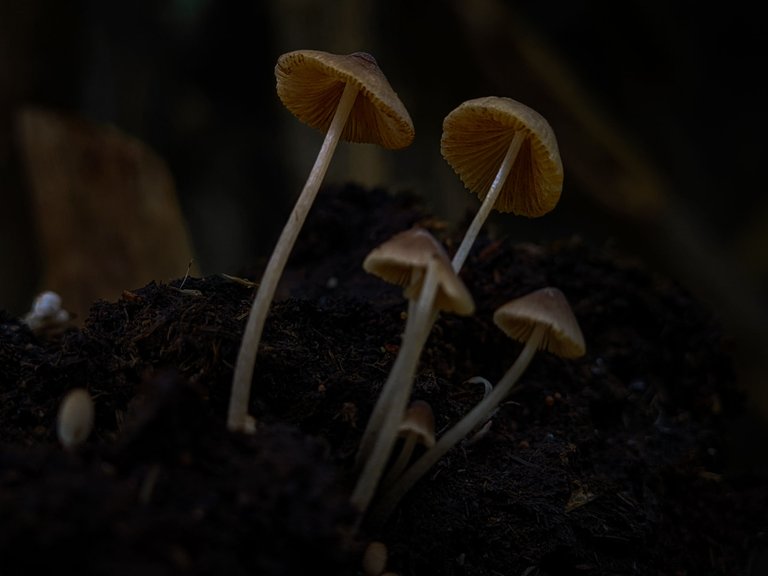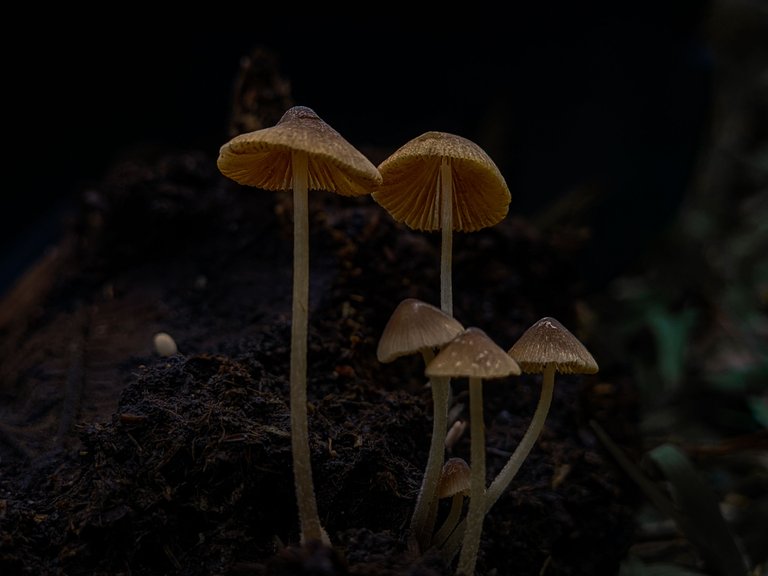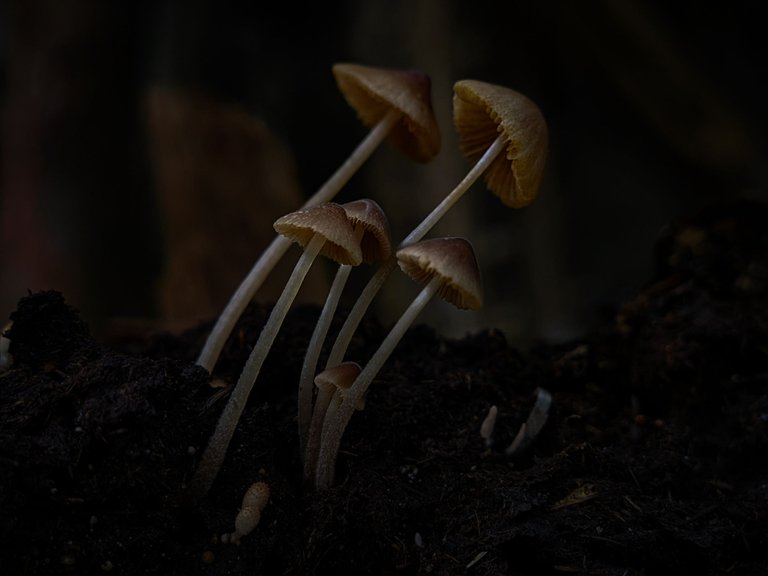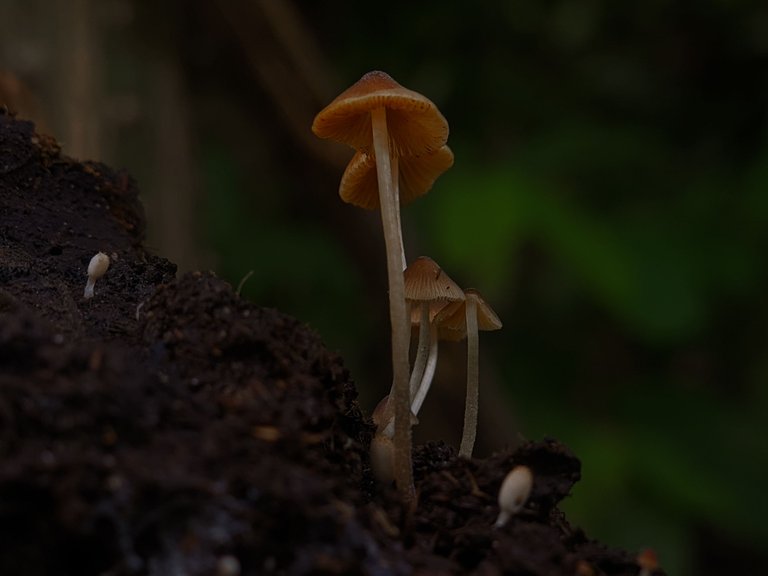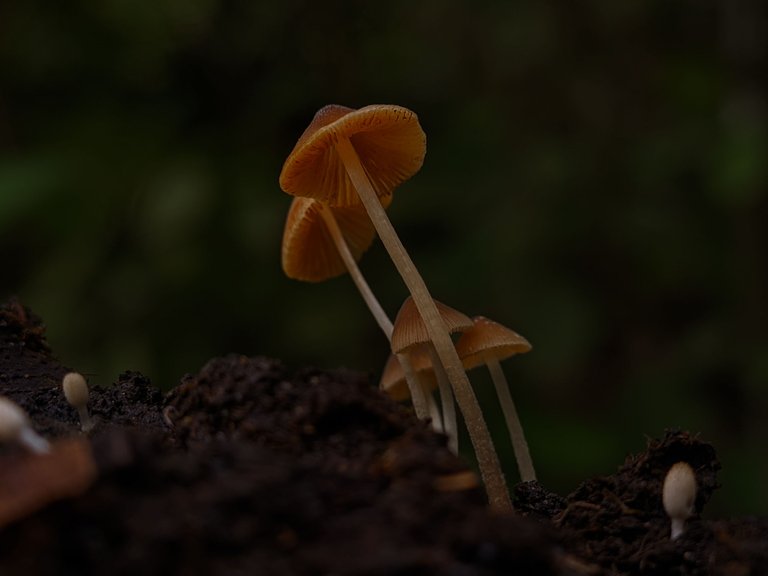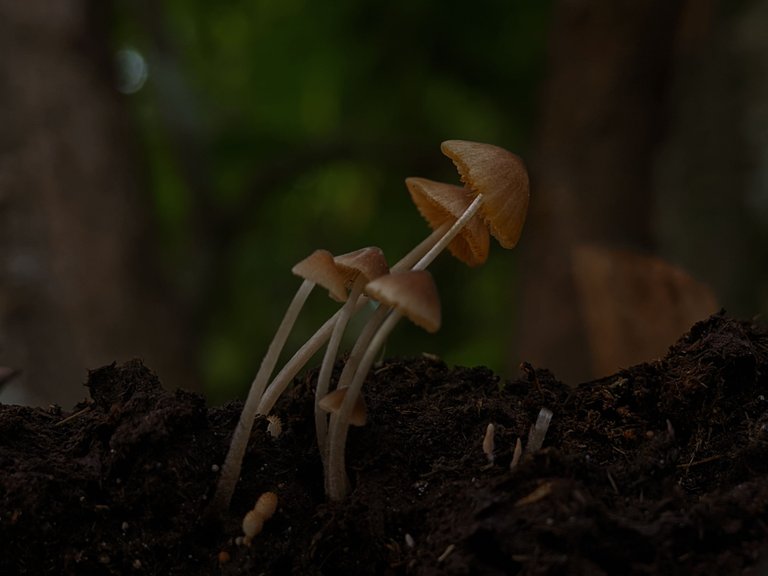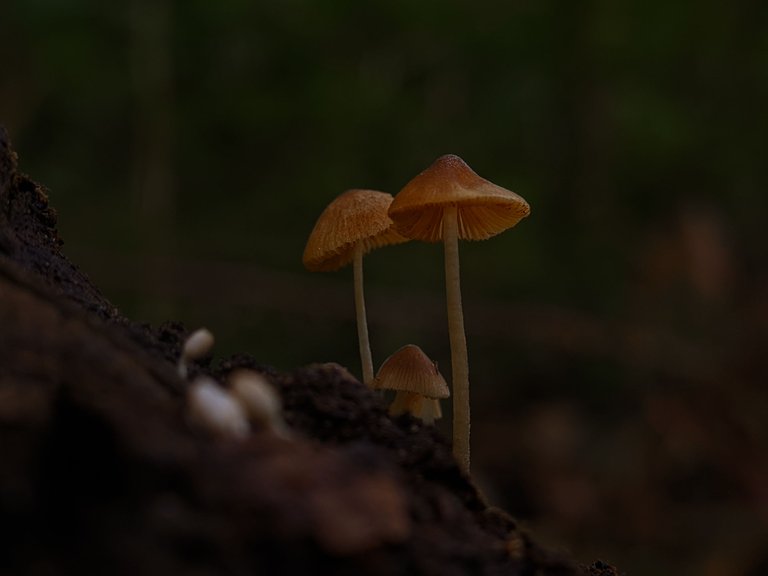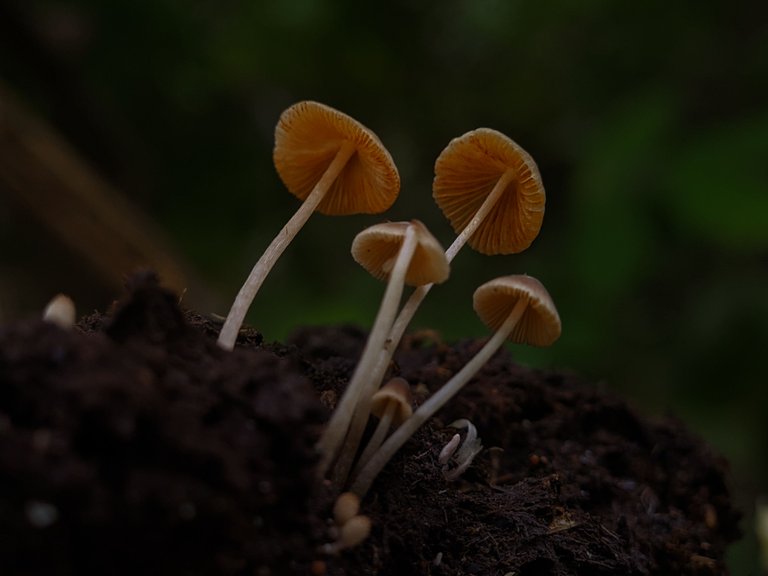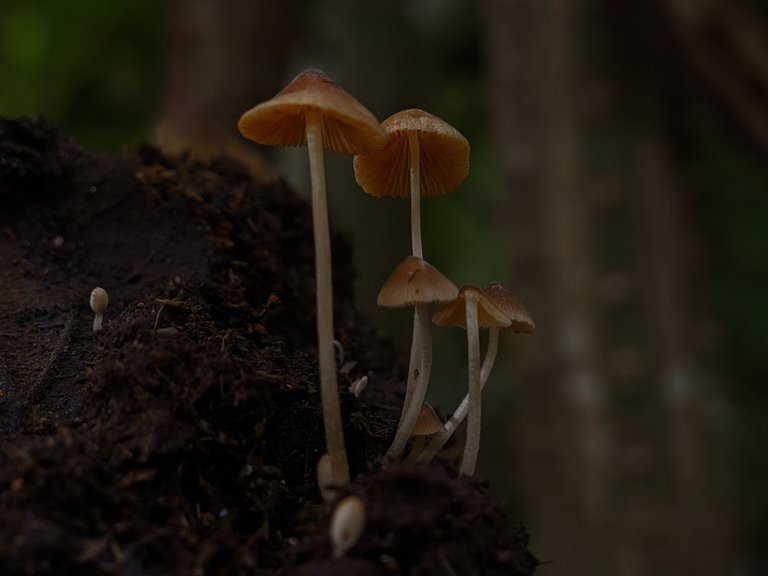 The fungus Mycena inclinata is about 1-2 cm long with very small petal widths. This mushroom has a color that is orange yellow white and slightly brownish.
---
---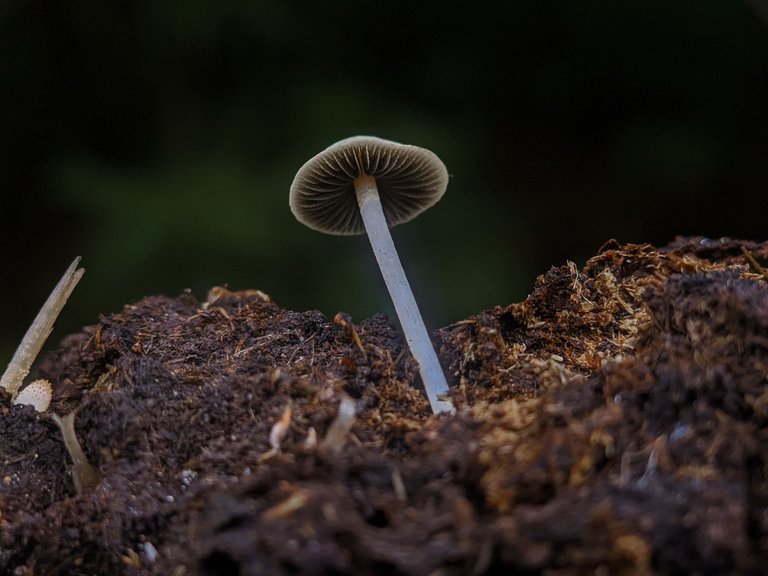 Panaeolus cyanescens is a mushroom that is not good for human consumption because it grows on cow dung. This mushroom in my area people often call it by the name of cow dung mushroom. Many people in my area also decided not to eat it because it is not good for health. Therefore, this fungus is often neglected by human life.
This mushroom has special criteria, which is different from other mushrooms, usually mostly under the petals, which is white and while this fungus under the petals is black. This mushroom grows in rice fields, especially growing fresh on cow dung. On the other hand, cow dung is pure fertilizer which is very beneficial for plants. Here are some pictures of these mushrooms.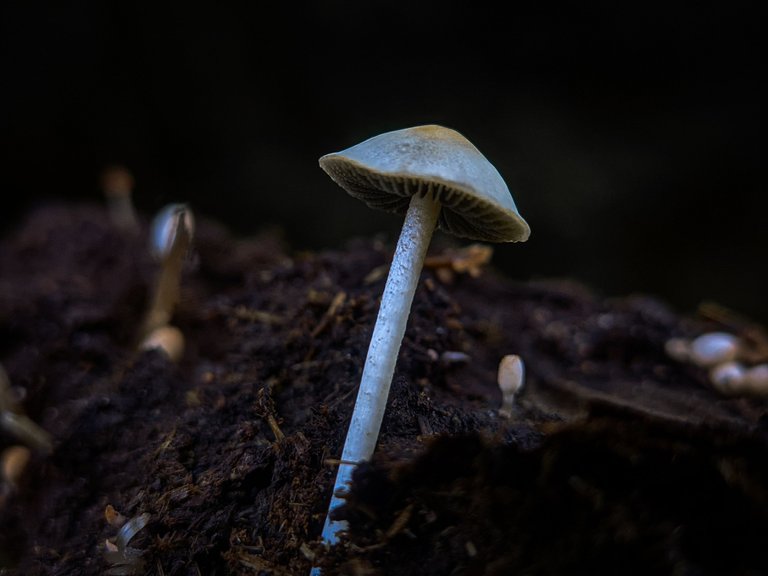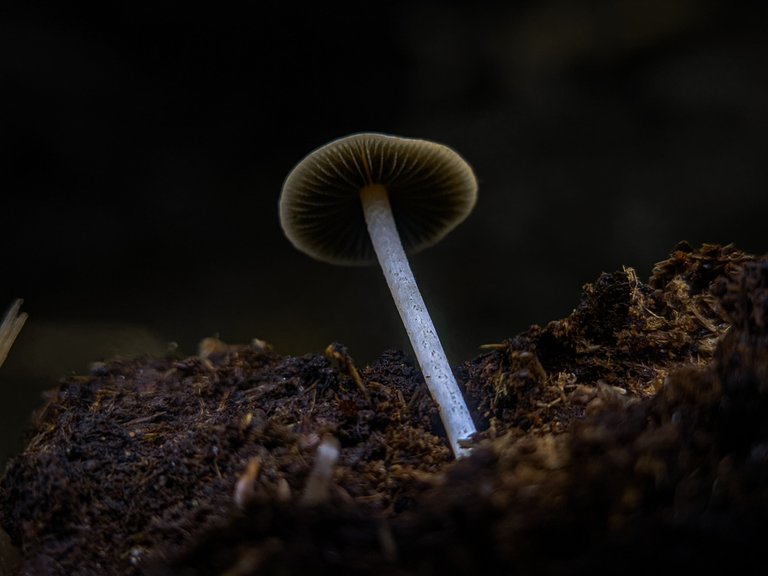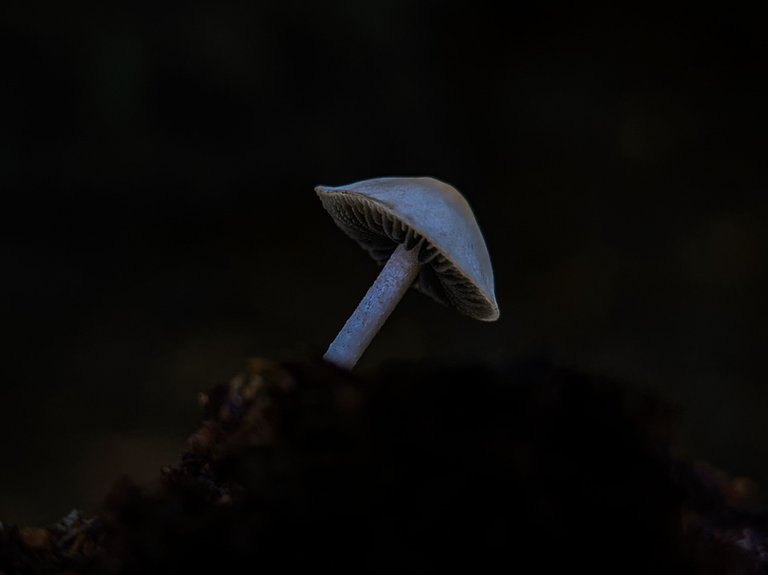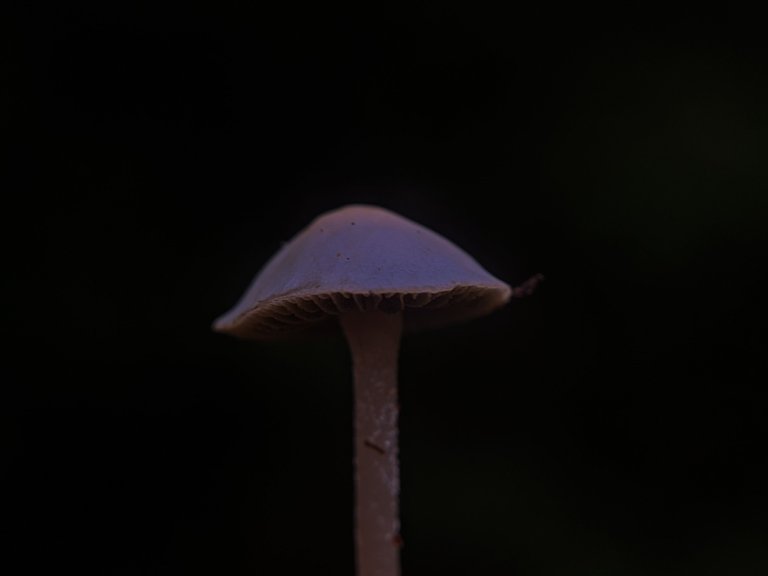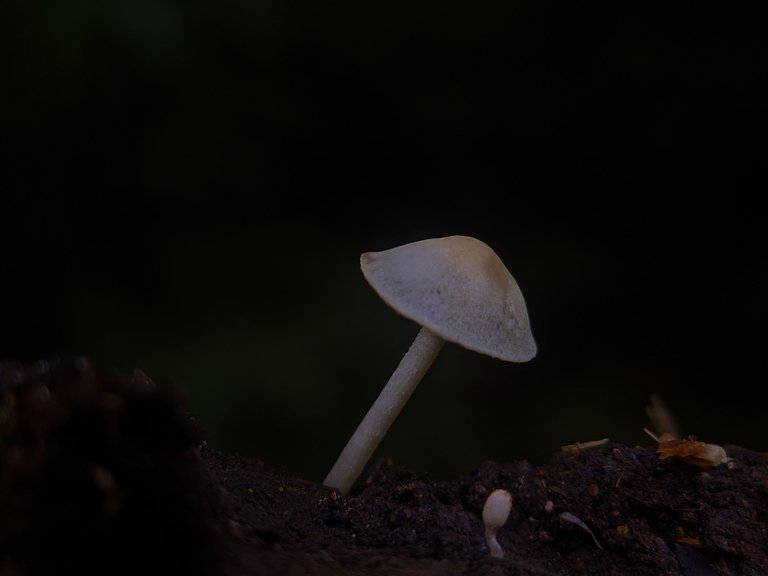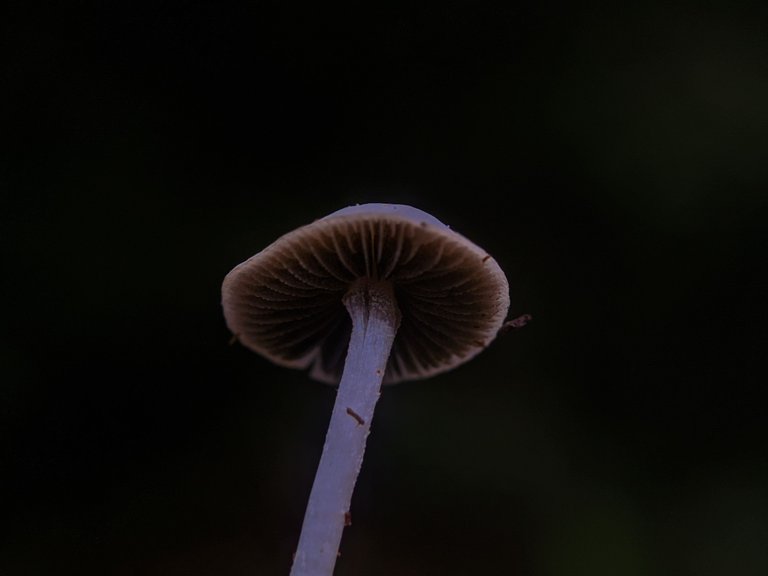 This mushroom grows to a height of about 1.3 cm with the main color being white. Many of them also grow very dirty because they are not cared for, it is actually humans who hate to take care of them.
---
Based on the explanation about my mushroom above, I only explained based on my knowledge and for the type and name I looked for it via google lens, I hope you can recognize it, so that's it from me, thank you and see you next time.
User Tool Information
| Camera | Realme 5 pro |
| --- | --- |
| Equipment | Macro Lens |
| Objects | mushroom |
| Edit | Lightroom |
| Location | Indonesia-Aceh |
| Photographer | @flamego |
---
---