FREEDOM - WRITING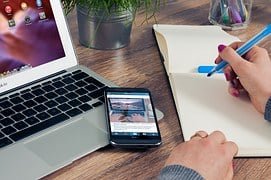 SOURCE
Reading beautiful novels, I have always asked myself can I write something people would love to read and keep their faces in a smile till the end of my story and make them always curious to read my write-up?
SHARING
During my secondary school days in the boarding house, I read a lot of novels but my friends don't, they ask me how I read the big books with tiny letters. I would always smile and tell them the story in the book. I became their storyteller. Even my seniors love the way I tell the stories and give a good description and demonstration of all therein.
After the evening prep, My friends would ask, "what's the story for the night?"
I always have a story for them🤣 Bad girls that want to hear love stories for the night🤣🤣.
I wondered if I could write the way I tell the stories.
In my senior secondary class 1, My government teacher asked me to follow her to the staff room, With so much fear and anxiety, she said "when you want to give an example of something make it short and simple, your stories are too much" then I knew, I had a hidden writing talent just baking to blast in the future.
SIGNIFICANT
Over the years I wrote short stories for kids in the church.
I put together Bible memory verses for kids' presentations.
Writing presentations in the office and I get positive accolades
Being a blogger in hive has given me a new experience and my freedom to write, learn and share.
FREEDOM
The freedom I get to express my worries, fears, joy, and pain, it's when I Write.
When I write, it heals my wounded heart ❤️.
Opens my mind to a great adventure and also a learning platform for great achievement.
My post to the @hivelearners community contest title Writing journey
Thank you for reading.
---
---