Attending My Boyfriend's Godson First Birthday😊
Hello Everyone☺☺☺
Hope all is good and safe😘😘😘
Today me and my boyfriend @jearo101 attended a birthday party the son of his friend, which is he was a god father of it. It's a first yr birthday. Actually earlier I thought that we will not go because of the bad weather. The rain continously pour since yesterday. And while were waiting for our friend and his daughter, were glad that the rain already stop.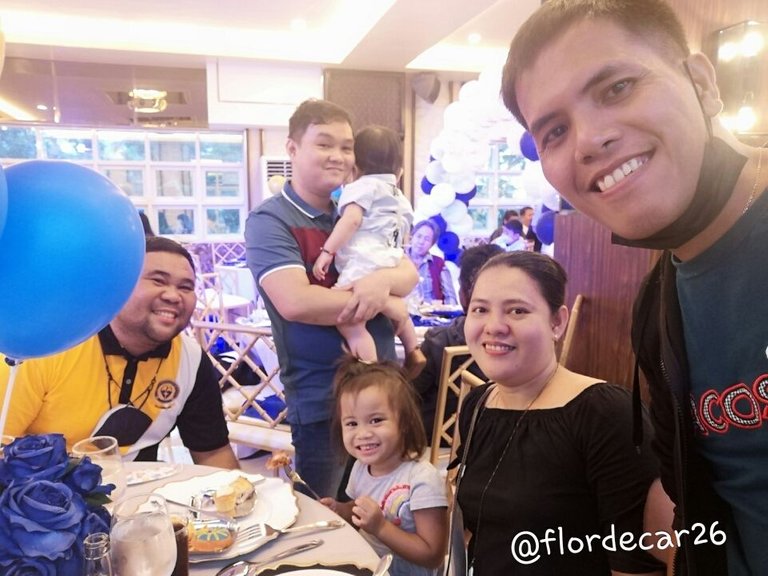 So I prepared the gift we bought yesterday for the celebrant. And before our friend arrived I got the chance to capture it first together with the invatation card.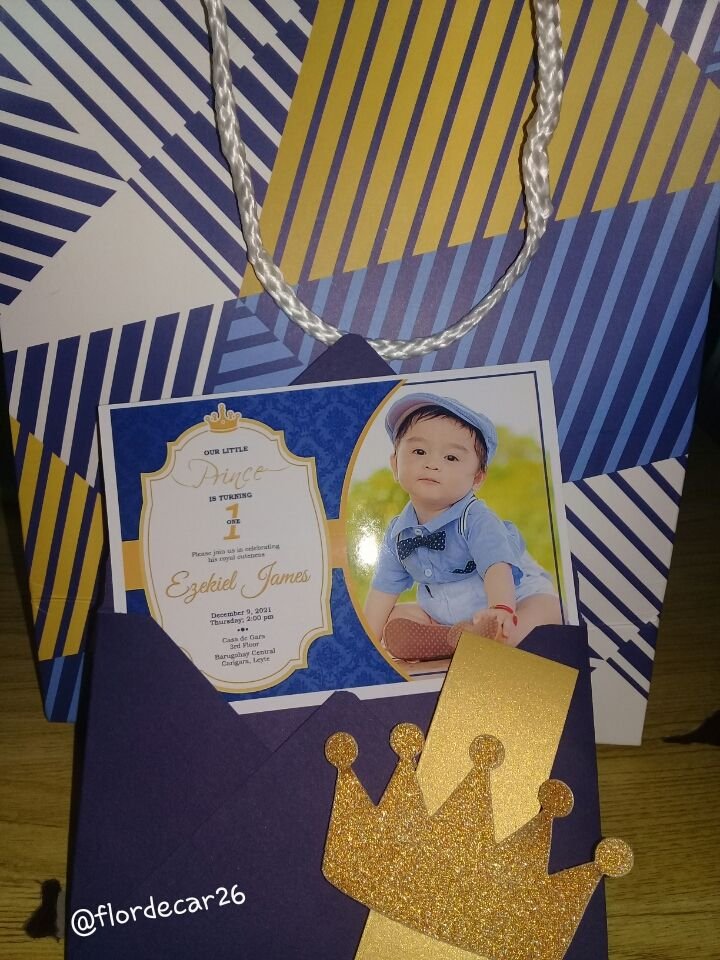 As we arrived there, the party has already started and the visitors are falling in line to get a food. We look for his friend first and the celebrant to give the gift that we brought. And then we find our table. And I put my umbrella there then we fall in line to get our food to eat. And this is what I got.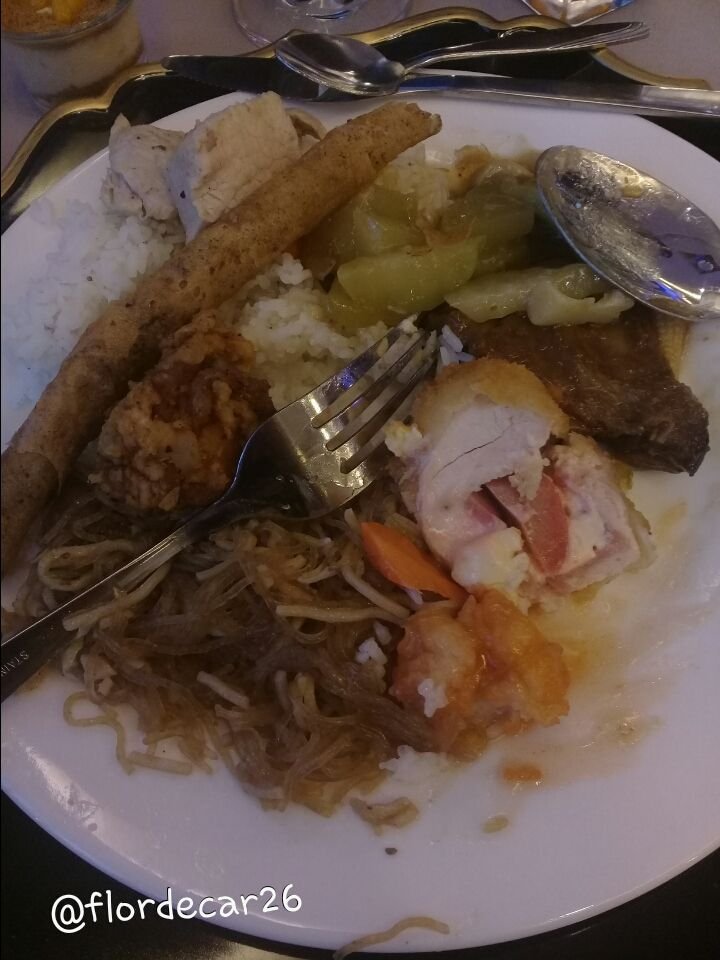 After we get our food, we went back to our table and start to eat. While we are in the middle of eating I asked my boyfriend to took a selfie with this cute little girl beside me which is his god daughter also to our another friend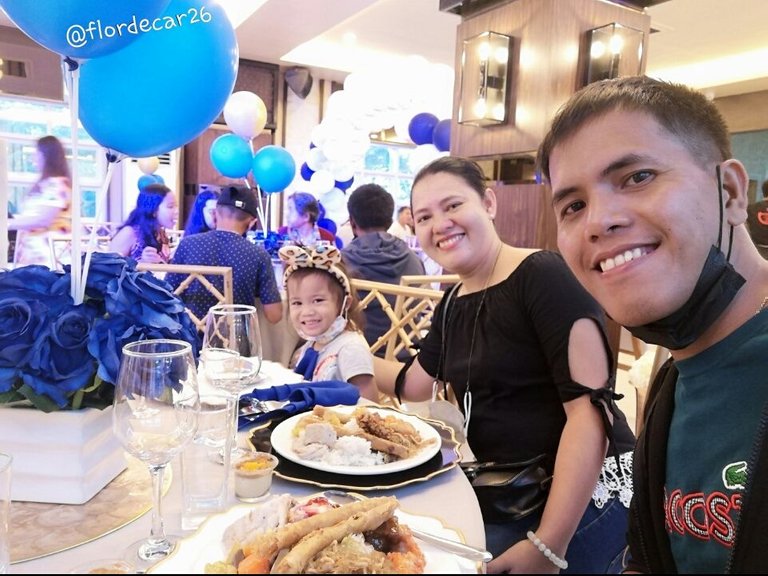 And then we continue to eat. And as we enjoy eating the host spoke that he will do the magic thing while everyone is so busy eating. Here are the photos that I took while the magician is doing a magic.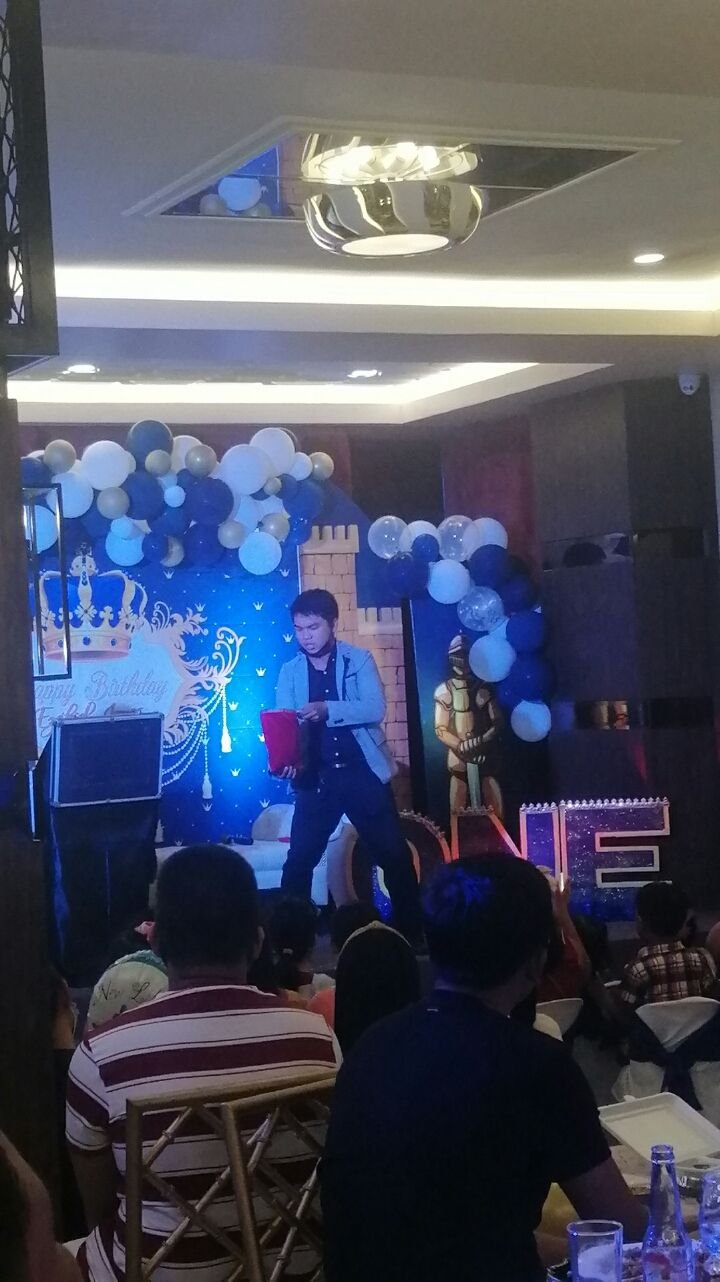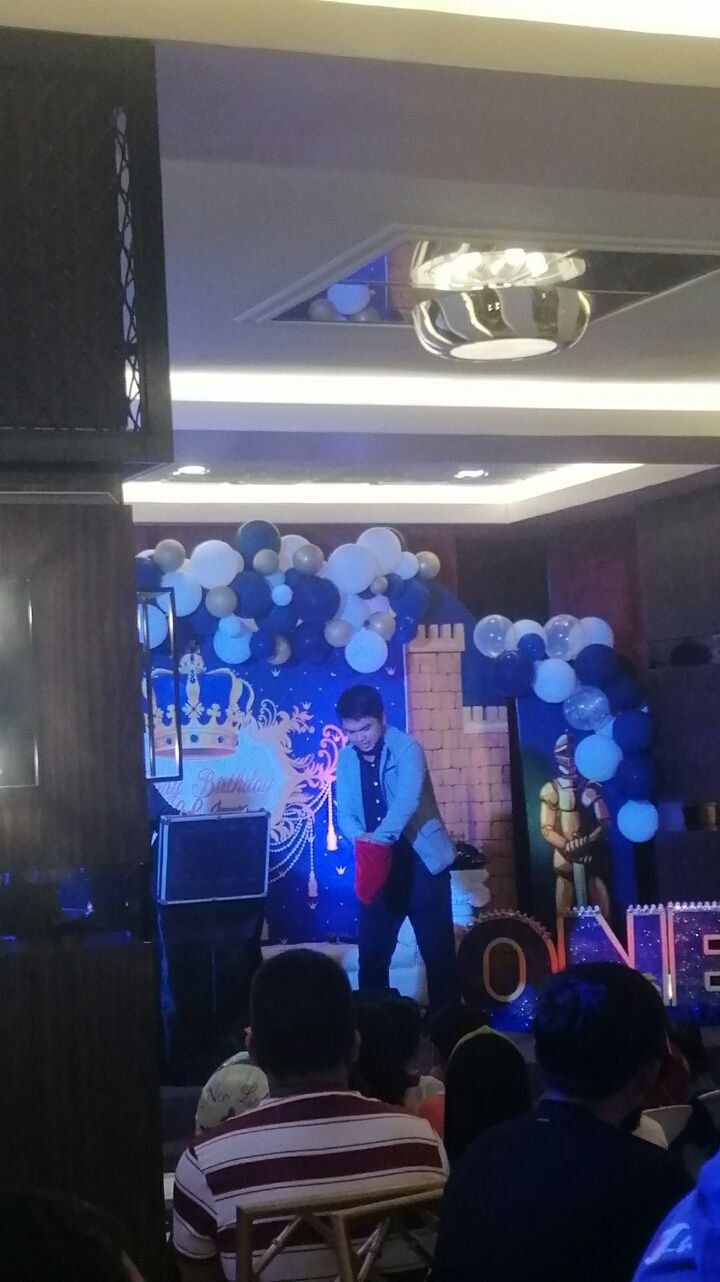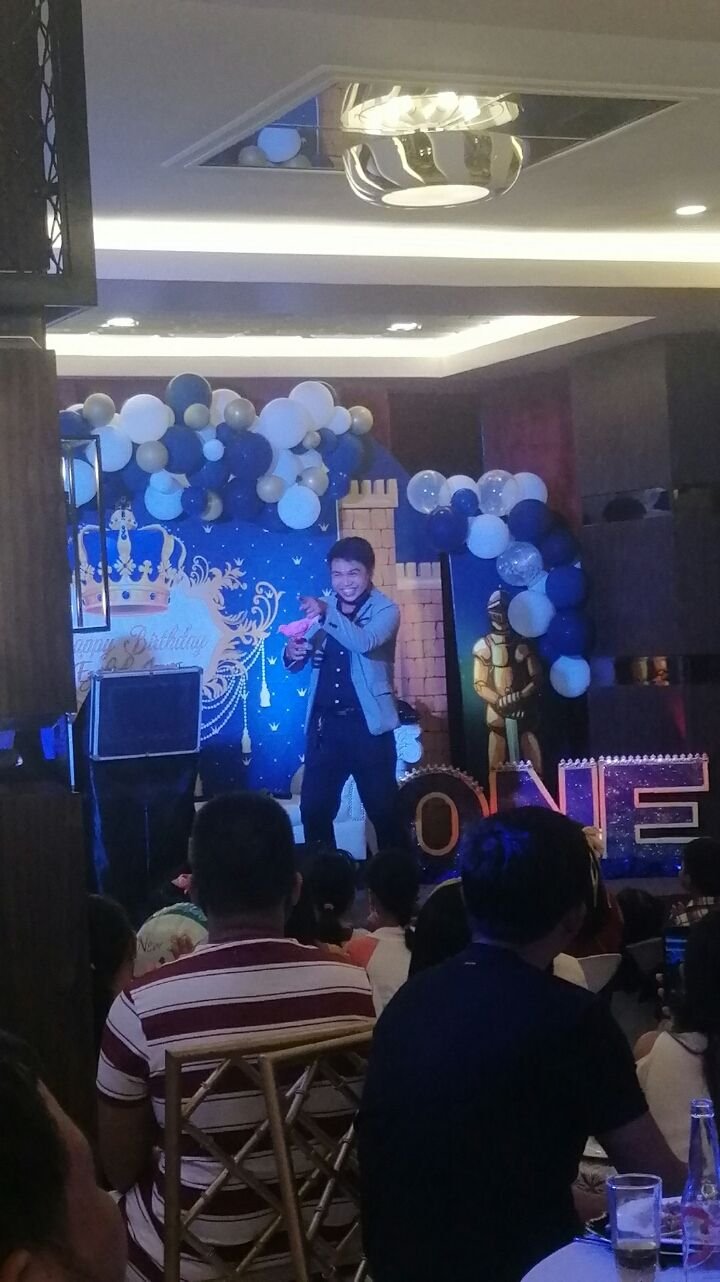 The magic was so cool. He reallu is a professional. Both adults and kids are enjoying the show.
And after the magic show, it's blowing the candle of the cake by the celebrant.Im sorry I didn't exactly caught beautifully the blowing because Im far from the stage.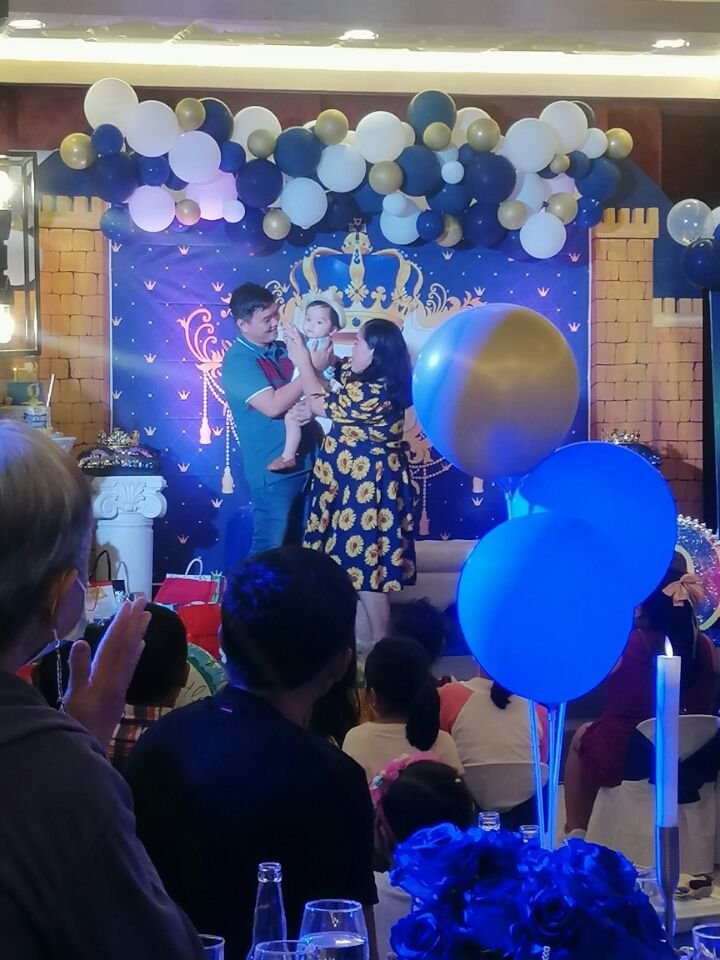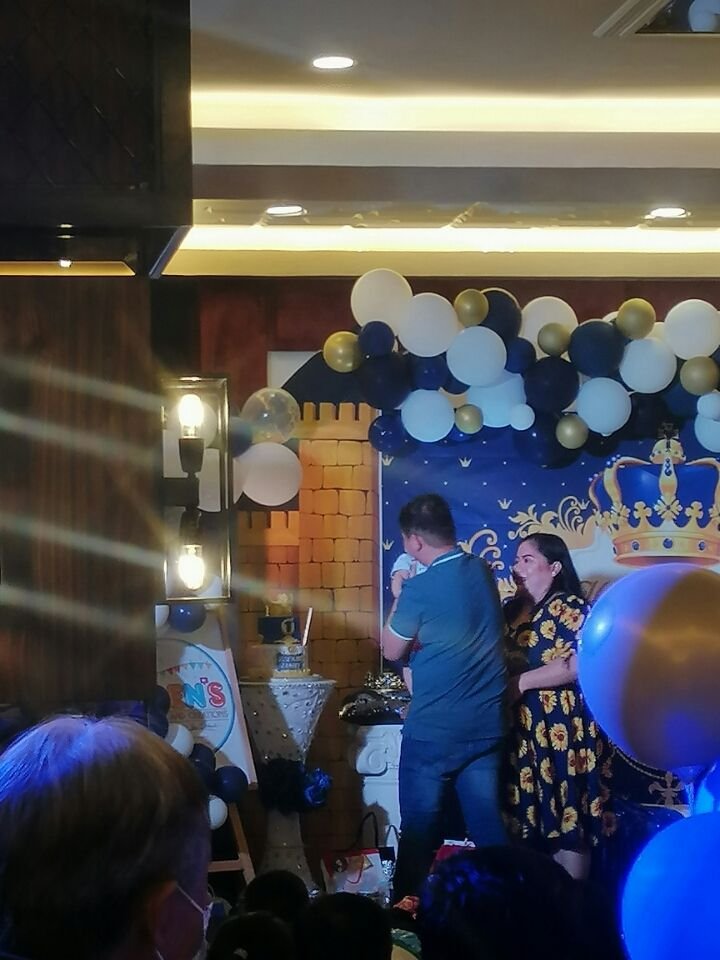 Then the giving of party bags. And I'm the one who brought the cute little girl to the front to get the party bag.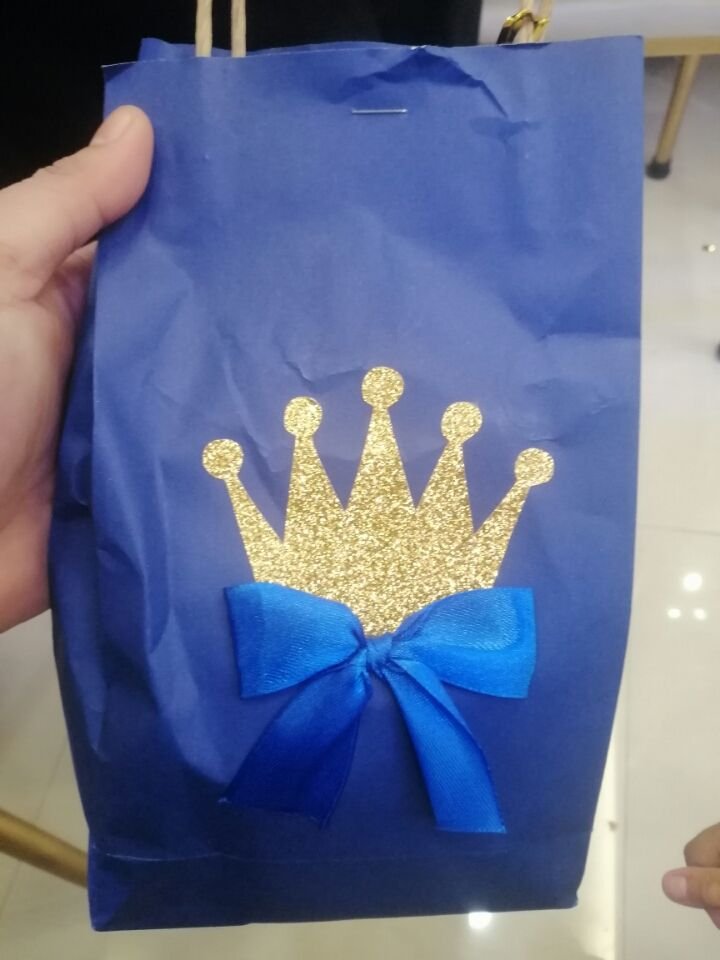 Next was the giving of the giveaways to the godmother and godfather.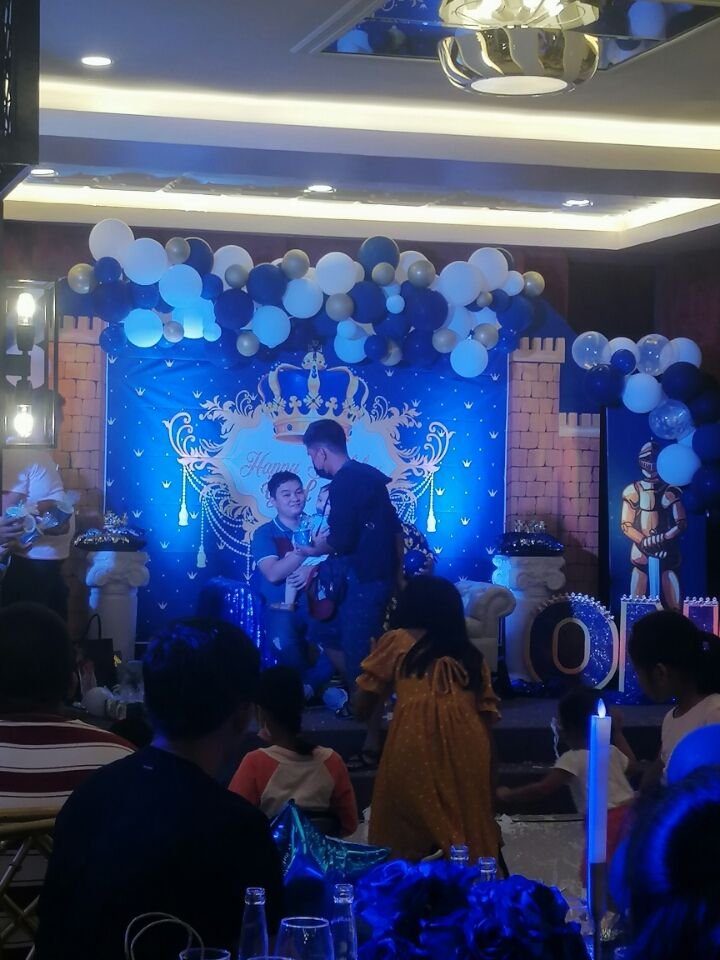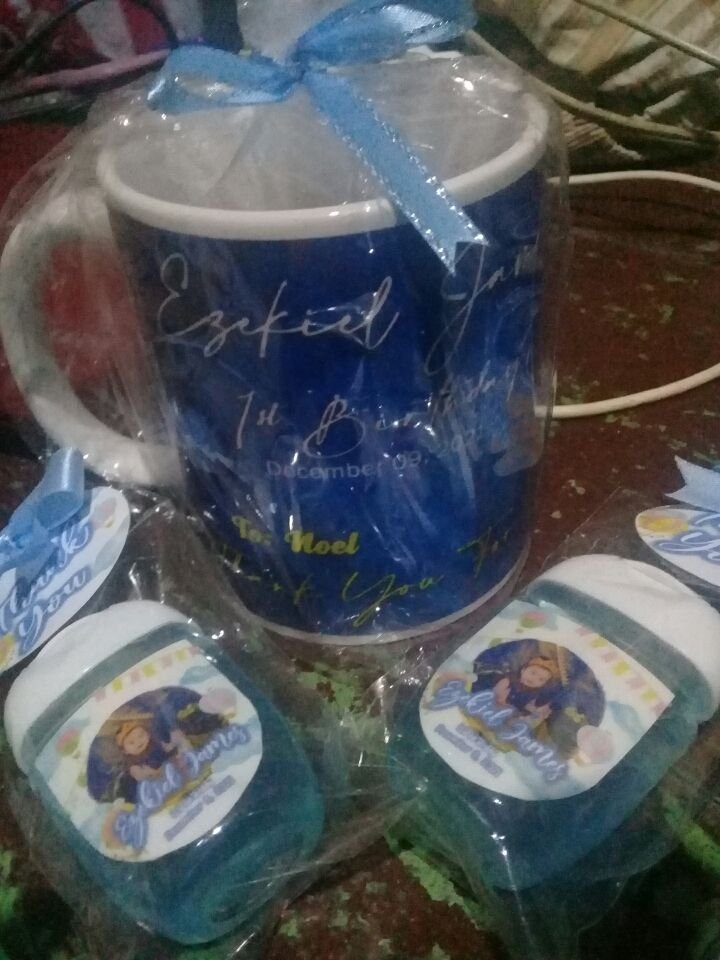 And lastly the party games. And while the games is on, my boyfriend and his friends have a drink. I just continue eating some sweets and desserts while watching the game. And here comes my friend and my former co-worker whose already the mmanager of the said venue were the party was held. So I didn't got this chance slip away. I asked my boyfriend to took a picture of us.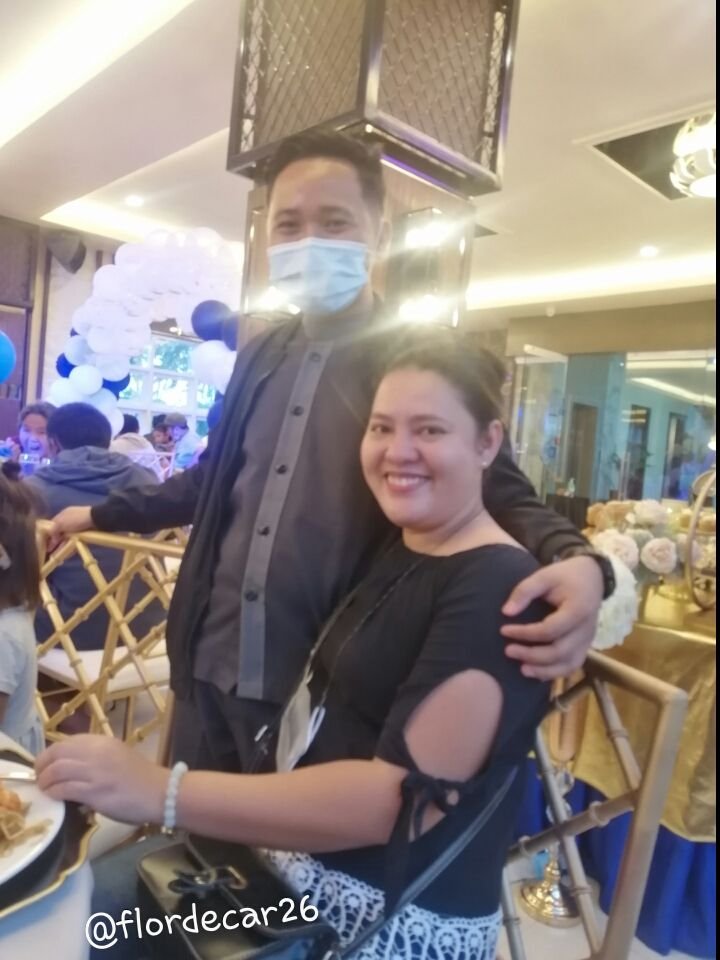 And that's it. The party is so cool. We enjoy, especially the cute little girl. We got home at 8 in the evening.
---
---
That's all for now everyone. Keep safe always. God Bless and Thank you for your unending support to my blog always☺☺😘
---
truly yours,
---
---