14 Years = 5114 Days [EN] // [ES]
14 years are said in less than a second, however, for some it is a lifetime, for others half a lifetime, for me, it is the time that has passed since the day my beloved Grandmother Pancha departed. Francisca Infante Tovar, that was the name of that fighter and tireless worker who was born on October 4, 1925, day of St. Francis of Assisi, and whose name was given to her onomastic, soon to be changed in her family to Pancha, and with which I always knew her. Mother of 4 children, with a strong character because life gave her hard blows since she was very young, blows that far from diminishing her character and haughtiness made her bigger, stronger and more constant in her mission to bring up her children.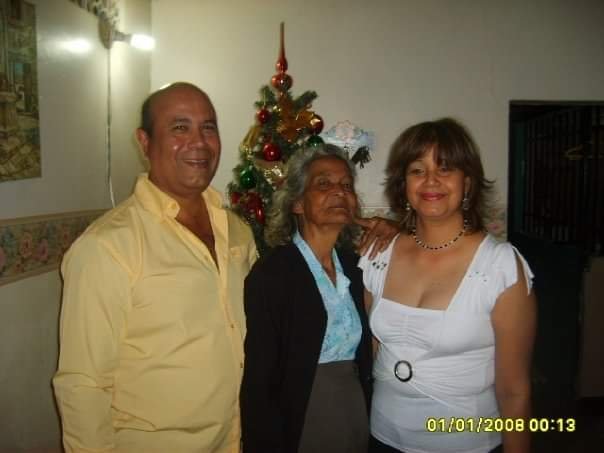 My parents were working when I was born, so when my mother had to return to her work at her job, I was left in the care of my Grandma Pancha, and I must say it was the best thing that could have happened in my life, growing up under her care for me was one of the greatest blessings I have had in my life, without fear of being wrong. She was that typical grumpy and cantankerous grandmother that on one hand she would tell you no and on the other hand she would give you a pat and a candy hahaha, I loved this about her. My grandmother Pancha used to fight with my father if he scolded me or punished me in any way, well yes, after being the grumpy grandmother she became the procurer, she was always a very realistic person, she said that we had to think with our brains more than with our hearts, but deep down and even with that armor she seemed to have, she had one of the sweetest hearts I have ever known.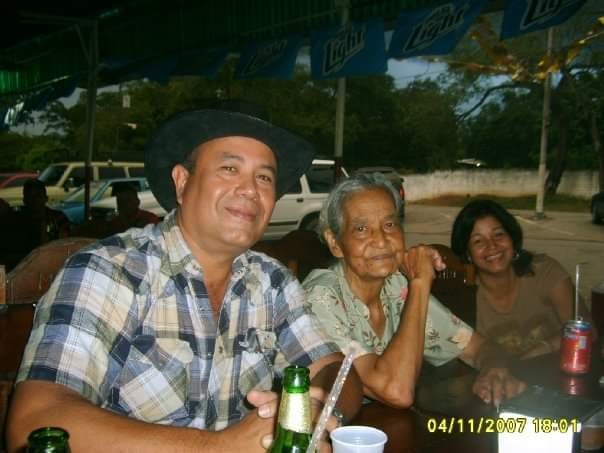 When my father's older brother passed away due to diabetes, my grandmother fell into a very deep depression, I used to go to her house in the afternoons to spend some time with her and I would always find her with tears in her eyes and a photograph of my uncle, her oldest son and with whom for many years she did not speak for "pendejadas" as she herself said, I think that was what caused her the most pain with my uncle's departure, so many years separated by pride and it is there, when they are not by our side that many times we value our loved ones.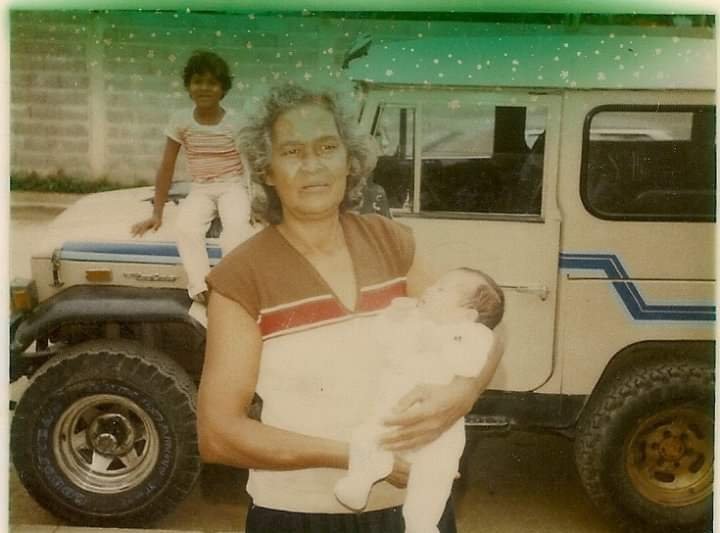 Pancha got sick on January 3, 2008, a CVD now I do not remember what kind, left her bedridden from which she could not get up for what was left of her life, when she finally began to improve and looked something of what she used to be, she just gave up, she began to refuse medication, she did not swallow the pills, because of that she had big sores in her throat, making every day more difficult to care for her, she had not returned home since that January 3 that she left the hospital, She had not returned home since that January 3rd when she went to the hospital, after three months we took her to my aunt's house, her youngest daughter, her spoiled child, she took care of my beloved Pancha until her last moments.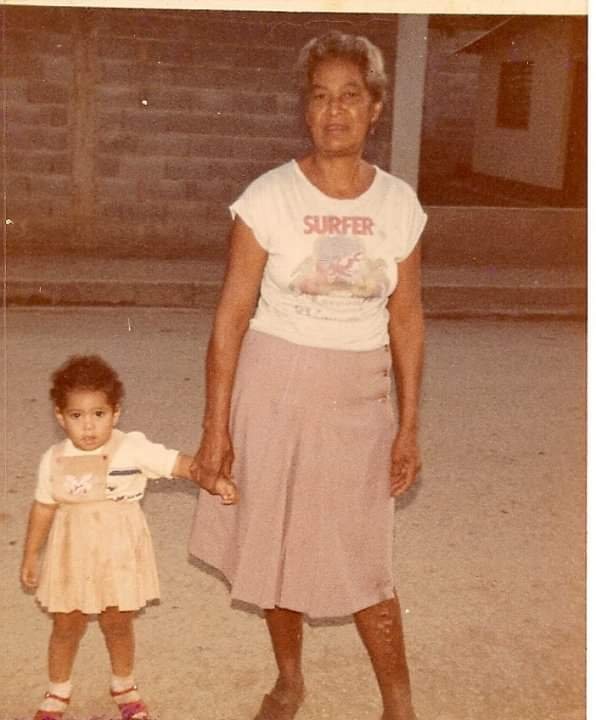 I remember that Friday September 19, that day I did not want to get home, so I stayed drinking with some friends from work until late at night, I got home and said I did not want to see my grandmother, something in me felt what only a couple of hours later would happen, we received the call that I never wanted to have received, my grandmother was dying, my aunt wanted us all to be there at her side, I went running even with my work clothes on, I stood next to that clinic bed that I hated so much, I told the hate how much I loved her and that although it would hurt me to lose her I did not want her to suffer anymore, I told her how much I loved her and that even though it would hurt me to lose her I didn't want her to suffer anymore, I knew she never wanted to be in that condition, she always said that when she was going to die she wanted to do it in one blow, she didn't want anyone to be cleaning her or giving chores to any of her children, I think that life punished her with those terrible 9 months in bed.
My Pancha, my beloved old lady did not lose the battle, she simply did not want to fight, at 82 years old, she was one of the hardest working people I knew, from very early in the morning she was active, cooking, cleaning the house, taking care of her plants and animals, or spoiling some of her grandchildren, she never said I love you, but I never missed that, by her actions I knew she loved me, my grandmother only remembered the birthday of her youngest daughter, she would always tell her grandmother today is my birthday, and she would give me the richest hugs in the world, she would name all her children and grandchildren before calling me, and she would also get upset about it, she made the best sweet and salty meals that I will never be able to match, and she took with her a big part of my heart, today after 14 years I cry for her and it hurts me as if it happened yesterday, but above all things I love her as much or more than before.

Images of my property, taken from my photo gallery, without editing.
Thank you for taking the time to read this post, if you have any questions, criticisms or suggestions, I would appreciate it if you put them in the comment box, and remember, you too can do magic on the kitchen and wherever you go!


[ES]

14 años se dicen en menos de un segundo, sin embargo, para algunos es una vida, para otros la mitad, para mí, es el tiempo que hoy se hace desde el día que mi amada Abuela Pancha partió. Francisca Infante Tovar, ese era el nombre de aquella mujer luchadora y trabajadora incansable que nació un 4 de octubre de 1925, día se San Francisco de Asís, y por cuyo onomástico le colocaron aquel nombre que pronto cambiarían en su familia por Pancha, y con el que siempre la conocí. Madre de 4 hijos, con un carácter fuerte pues la vida le dio duros golpes desde muy joven, golpes que lejos de aminorar su carácter y altivez la hacían más grande, más fuerte y más constante en su misión de sacar adelante a sus hijos.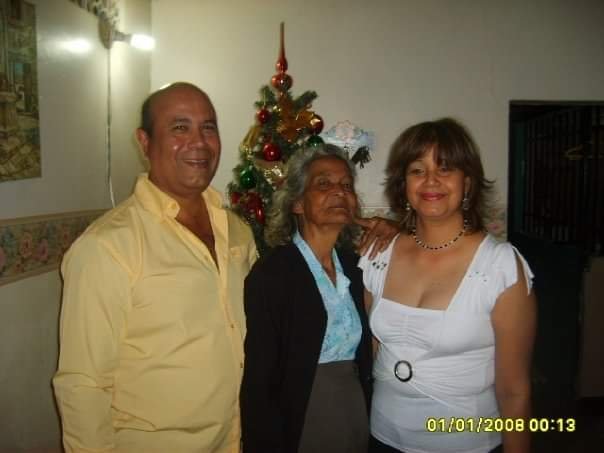 Mis padres trabajaban cuando yo nací, por lo que cuando mi madre tuvo que retornar a sus labores en el trabajo de ella, me dejaron al cuidado de mi Abuela Pancha, y debo decir que fue lo mejor que pudo haberme pasado en la vida, crecer bajo sus cuidados para mí fue una de las más grandes bendiciones que he tenido en mi vida, sin temor a equivocarme. Era esa típica abuela gruñona y cascarrabias que por un lado te decía que no y por el otro te daba una palmadita y un dulce jajaja, amaba esto de ella. Mi abuela Pancha solía pelear con mi padre si este me regañaba o castigaba de alguna manera, pues si, después de ser la abuela gruñona se convirtió en la alcahueta, siempre fue una persona muy realista, decía que teníamos que pensar con el cerebro más que con el corazón, pero en el fondo y aun con esa coraza que parecía tener poseía uno de los corazones más dulces que haya podido conocer.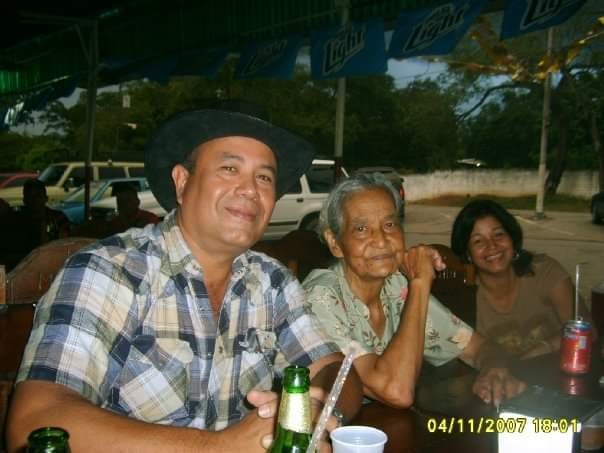 Cuando el hermano mayor de mi padre falleció producto de la diabetes, mi abuela se sumió en una depresión muy grande, solía ir a su casa en las tardes a pasar un rato con ella y la encontraba siempre con lágrimas en los ojos y una fotografía de mi tío, su hijo mayor y con el que por muchos años no se habló por "pendejadas" como ella misma decía, y que gracias a la vida habían vuelto a tener comunicación meses antes de mi tío partir, creo que eso era lo que más dolor le causaba la partida de mi tío, tantos años separados por orgullo y es allí, cuando no están a nuestro lado que muchas veces valoramos a nuestros seres queridos.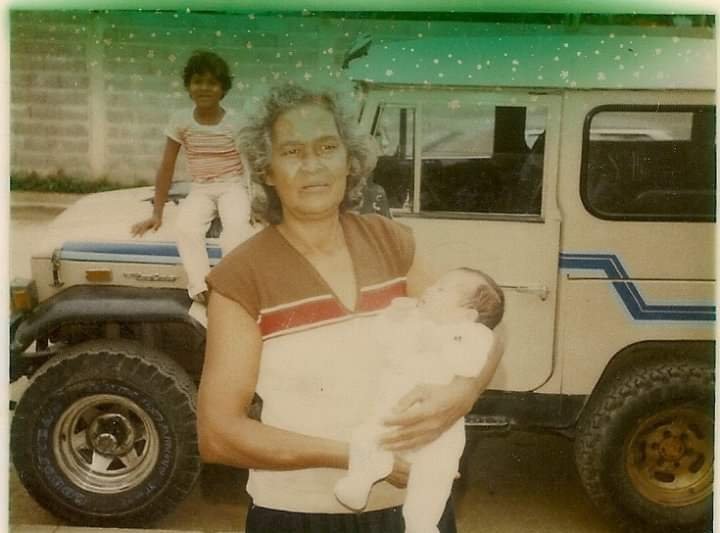 Pancha enfermo un 3 de enero del 2008, un ECV ahora no recuerdo de que tipo, la dejo postrada en una cama de la que no pudo levantarse por lo que quedo de su vida, cuando por fin comenzaba a mejorar y se veía algo de lo que ella solía ser, simplemente se rindió, empezó a rechazar los medicamentos, no se tragaba las pastillas, motivo por el que se le hacían grandes llagas en su garganta, haciendo cada día más difícil su cuidado, ella no había regresado a su casa desde aquel 3 de enero que salió al hospital, luego de tres meses allí la llevamos a casa de mi tía, su hija menor, su consentida, ella cuido de mi amada Pancha hasta sus últimos momentos.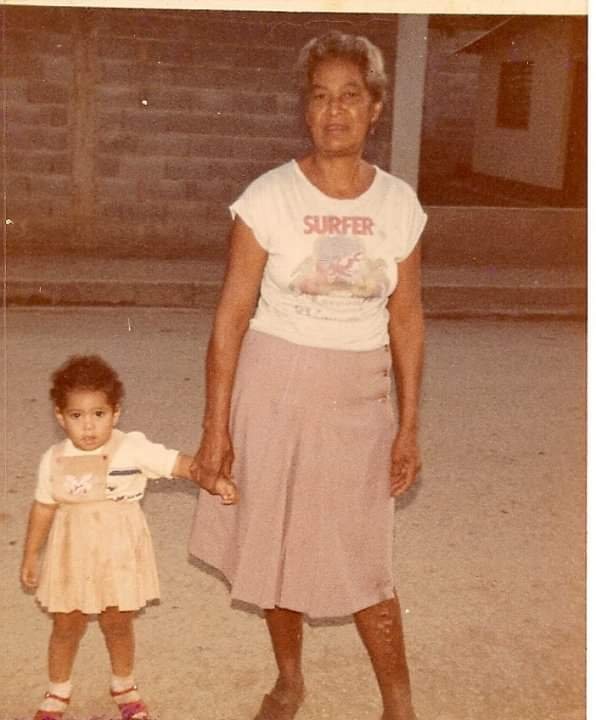 Recuerdo aquel viernes 19 de septiembre, ese día no quería llegar a casa, así que me quede tomando con unos amigos del trabajo hasta entrada la noche, llegue a casa y dije que no quería ver a mi abuela, algo en mi presentía lo que solo un par de horas después pasaría, recibimos la llamada que no quisiera haber recibido nunca, mi abuela estaba agonizando, mi tía quería que todos estuviéramos allí a su lado, fui corriendo aun con la ropa del trabajo, me pare al lado de aquella cama clínica que tanto odiaba, le dije al odio lo tanto que la amaba y que aunque me dolería perderla ya no quería que ella sufriera más, yo sabía que ella nunca quiso estar en esa condición, ella siempre decía que cuando fuera a morir ella quería hacerlo de un solo golpe, ella no quería que nadie la estuviera aseando o darle quehacer a ninguno de sus hijos, creo que la vida la castigo con esos terribles 9 meses en cama.
Mi Pancha, mi vieja amada no perdió la batalla, ella simplemente no quiso pelear, a sus 82 años pues faltaba poco para sus 83, era una de las personas más trabajadoras que conocí, desde muy temprano estaba activa, cocinando, limpiando la casa, atendiendo sus plantas y animales, o consintiendo a alguno de sus nietos, ella nunca llego a decirme un te quiero, pero eso nunca me falto, por sus actos yo sabía que me amaba, mi abuela solo recordaba el cumpleaños de su hija menor, siempre le decía abuela hoy es mi cumpleaños, y me daba los abrazos más ricos que habían en el mundo, ella nombraba a todos sus hijos y nietos antes de llamarme a mí, y también se molestaba por eso, hacia las mejores comidas dulces y saladas que jamás podre igualar, y se llevó con ella una gran parte de mi corazón, hoy después de 14 años la lloro y me duele como si eso fuera sucedido ayer, pero sobre todas las cosas la amo tanto o más que antes.


Imágenes de mi propiedad, tomadas de mi galería de fotos, sin edición.
Gracias por tomarse el tiempo de leer esta publicación, si tiene alguna pregunta, crítica o sugerencia, la agradecería que la pusiera en la caja de comentarios, y recuerda, ¡Tú también puedes hacer magia en la cocina ya dondequiera que vayas!



Created by @robinsonlgil


Created by @derangedvisions
---
---