Reunion with friends who restart our lives. [EN] // [ES]
This week I have had the joy of meeting again with old friends, friends who over time became family, because yes, friends are the family we choose, and that, for reasons of life, the daily routine of work and family occupations, end up moving away from us or we from them, those friends who become the uncles of our children and their children in our nieces and nephews and godchildren. I must say that although I thought about it for a moment in the two meetings I had with friends this week, I did not take pictures to update the old ones we already had, and the time went by in hugs and memories and at the end of the day those are the things that are really worth, although the photos for the memory are also a good option, I know that soon we will see each other again and take the respective photograph.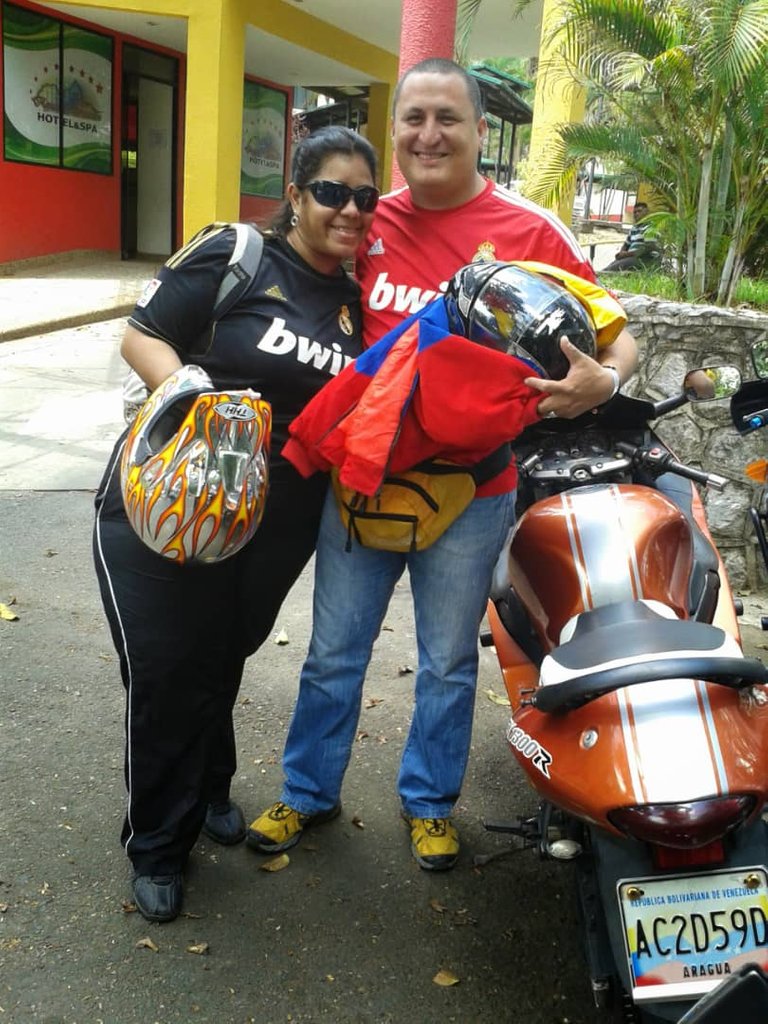 Manuel has been my friend since 7th grade, we were 11 years old when we met one rainy day in October, I remember him as if it was yesterday, he was the redheaded and rowdy boy in the classroom, he always wore men's perfume, something he loved and I always took off his sweater to wear it because I loved his perfume, From the first days we started to team up in high school, we came from different schools, and I, unlike my classmates who came with me since 1st grade, preferred to team up with new people rather than always continue with the same people, although if I'm honest I don't remember how I dared to do it because shyness is my thing. With time and the passing of the years we became confidants, we spent 90% of our time together, or at least we tried to, when we were not together doing homework or talking in the courtyard of my house, we were glued to the phone talking about the video clip of the moment or some nonsense from school.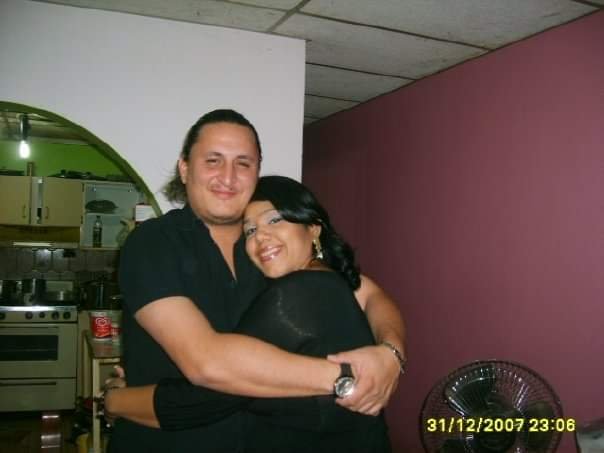 Thanks to Manuel, today I am an engineer, and I say that because he invited me to join his university even when I had no idea what I wanted to do with my life, and with time I got to love my profession and well, you already know the story. With Manuel I began to love motorcycle rides and partying, even though my mother scolded us both afterwards. We had at least 4 years without seeing each other, because he had left the country and just returned, this week he opened a food store in my town and that's how we met again, the truth is that I do not know why we had not seen each other since he returned, but feeling that strong embrace of my older brother, as I see it at almost 40 years old, it really is one of those things that restarts your life.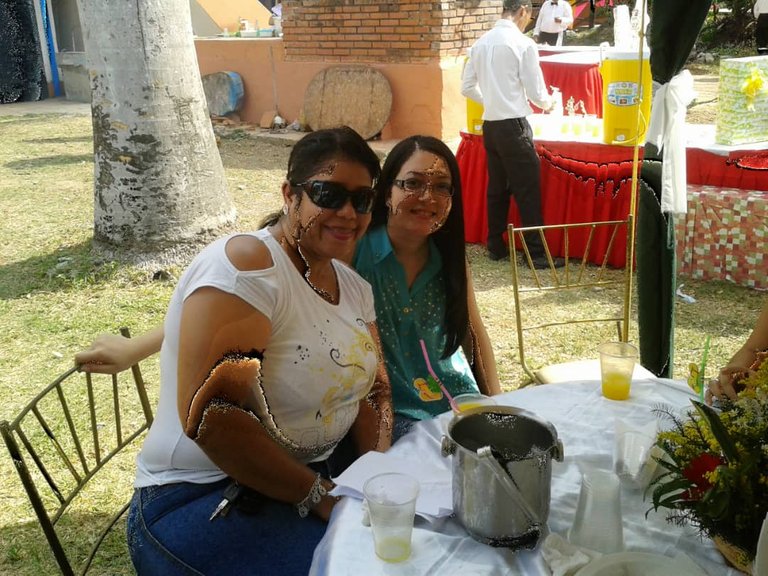 Yesterday after at least 5 years I met Glayre again, I met her in 2007 when we coincided in a job, we worked together for about 3 months and after that we continued in contact, because I introduced her to who is now her husband and father of her beautiful daughter, so during the following years we were always in contact, until in 2013 she called me to work with her again, and she went from being my co-worker to being my boss, but without ceasing to be good friends. We shared so many moments and adventures together that made her earn a place in my life as a sister, another aunt to Mathias, just as I am to his little Alice.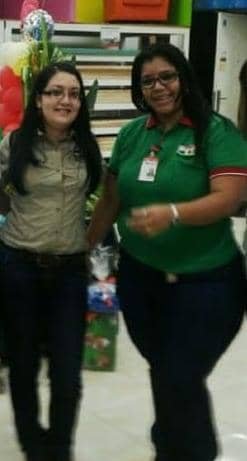 One of the things that brought us together as friends was her marriage, I helped her with the planning of it and I was maid of honor, first time in my life that I had that role with a friend, actually she has been the only one who has been married in church hahaha, and what ended up uniting us as friends, was the fact that when I called her to tell her I was pregnant she surprised me with that she was also pregnant, and so much so that our children are the same age and were born 5 days apart. We kept in constant contact during the first two years of our little ones, but then came the pandemic and the gasoline shortage in my country and we could not continue with the contact more than by phone, to see her again yesterday and spend an afternoon with friends, without children was for me something very comforting, to remember so many things we lived, friends in common that now are not here because they are in other latitudes was simply something that we both needed.
There are days when I would like to go back to that life of parties and friends that I lived for many years, however, I know that these are stages that we live and that are not always repeated, that allow us to live beautiful moments and meet wonderful people, and others not so much, because not everything in life is rosy, I have few friends, but the ones I have are true and for me they are worth more than all the gold in the world.

Images of my property, taken from my photo gallery, without editing.
Thank you for taking the time to read this post, if you have any questions, criticisms or suggestions, I would appreciate it if you put them in the comment box, and remember, you too can do magic on the kitchen and wherever you go!


[ES]

Esta semana he tenido la dicha de reencontrarme con viejos amigos, amigos que con el pasar del tiempo se convirtieron en familia, porque si, los amigos son la familia que escogemos, y que, por razones de la vida, la cotidianidad del trabajo y las ocupaciones con la familia, terminan alejándose de nosotros o nosotros de ellos, esos amigos que se convierten en los tíos de nuestros hijos y sus hijos en nuestros sobrinos y ahijados. Debo decir que aunque lo pensé por un instante en los dos encuentros que tuve con amigos esta semana, no tome fotografías para actualizar las viejas que ya teníamos, y es que el tiempo se nos fue en abrazos y recuerdos y al final del día esas son las cosas que realmente valen, aunque las fotos para el recuerdo también son una buena opción, sé que prontito volveremos a vernos y a tomarnos la respectiva fotografía.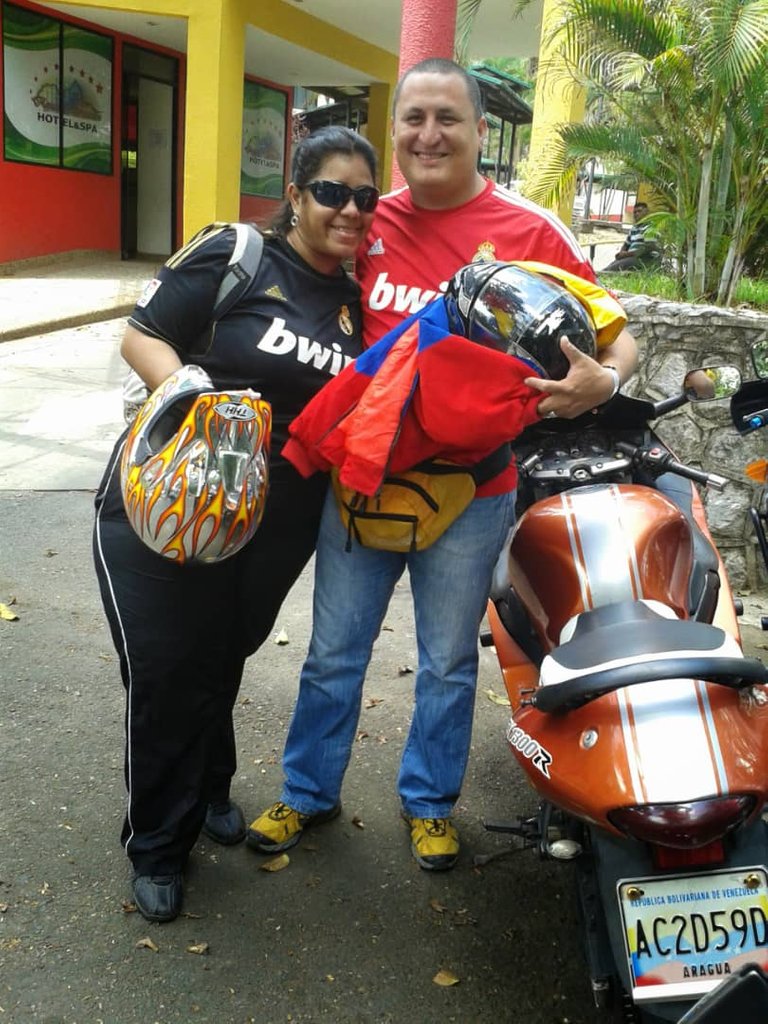 Manuel ha sido mi amigo desde el 7mo grado, teníamos 11 años cuando nos conocimos un día lluvioso de octubre, lo recuerdo como si fuera ayer, él era el chico pelirrojo y escandaloso del salón, siempre usaba perfume de caballero, algo que amaba y siempre le quitaba su sweater para ponérmelo porque amaba su perfume, desde los primeros días comenzamos a hacer equipo en el bachillerato, veníamos de colegios distintos, y yo a diferencia de los compañeros que venían conmigo desde 1er grado preferí hacer equipo con gente nueva que continuar siempre con las mismas personas, aunque si les soy sincera no recuerdo cómo me atreví a hacerlo pues la timidez es lo mío. Con el tiempo y el pasar de los años nos convertimos en confidentes pasábamos el 90% de nuestro tiempo juntos, o al menos eso intentábamos, cuando no estábamos juntos haciendo tareas o hablando en el patio de mi casa, estábamos pegados al teléfono hablando del videoclip del momento o de alguna tontería del colegio.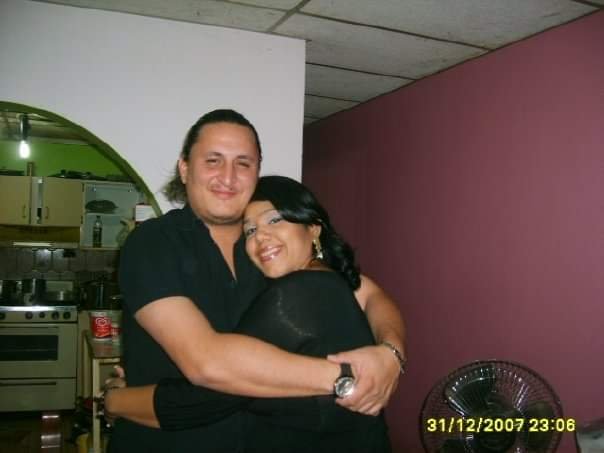 Gracias a Manuel hoy soy ingeniero, y digo eso, pues el me invito a unirme a su universidad aun cuando yo no tenía ni idea de que quería hacer con mi vida, ya con el tiempo le agarre amor a mi profesión y bueno, la historia ya la saben. Con Manuel comencé a amar los paseos en motocicleta y las escapadas a fiestas, aunque después mi mama nos regañaba a ambos. Teníamos al menos 4 años sin vernos, pues se había ido del país y recién regreso, esta semana abrió un local de comida en mi pueblo y fue así como nos reencontramos, la verdad es que no sé porque desde que regreso no nos habíamos visto, pero sentir ese abrazo fuerte de mi hermano mayor, pues así lo veo a mis casi 40 años, realmente es de esas cosas que te reinicia la vida.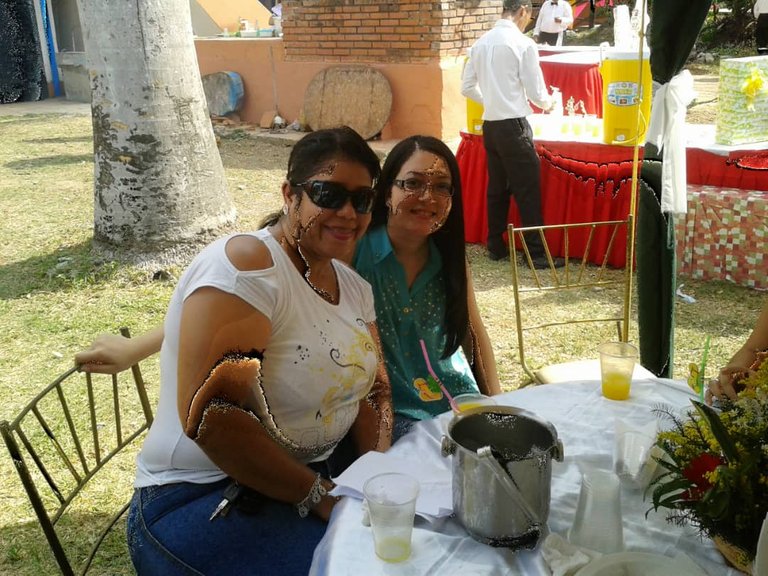 Ayer después de al menos 5 años me reencontré con Glayre, a ella la conocí en el 2007 cuando coincidimos en un empleo, trabajamos juntas por unos 3 meses y ya luego de allí continuamos en contacto, pues yo le presente a quien ahora es su esposo y padre de su hermosa hija, así que durante los años siguientes estábamos siempre en contacto, hasta que en 2013 me llamo para que trabajara nuevamente con ella, y paso de ser mi compañera de trabajo a ser mi jefe, pero sin dejar de ser buenas amigas. Compartimos tantos momentos y aventuras juntas que la hicieron ganarse un puesto en mi vida como una hermana, otra tía más para Mathias, así como yo lo soy de su pequeña Alice.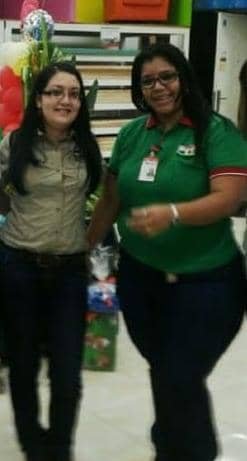 Una de las cosas que nos unió mucho como amigas fue su matrimonio, yo la ayude con la planificación del mismo y fui dama de honor, primera vez en mi vida que tenía ese rol con alguna amiga, realmente ha sido la única que se ha casado por la iglesia jajaja, y lo que nos terminó de unir como amigas, fue el hecho de que cuando la llame para contarle que estaba embarazada ella me sorprendió con que también estaba embarazada, y tanto es lo que coincidimos que nuestros hijos tienen la misma edad y nacieron con 5 días de diferencia. Nos mantuvimos en contacto constante durante los primeros dos años de nuestros pequeños, pero luego llego la pandemia y la escasez de gasolina en mi país y no pudimos continuar con el contacto más que por teléfono, verla ayer nuevamente y pasar una tarde de amigas, sin niños fue para mi algo muy reconfortante, poder recordar tantas cosas que vivimos, amigos en común que ahora no están pues se encuentran en otras latitudes simplemente era algo que ambas necesitábamos.
Hay días en los que quisiera retomar aquella vida de fiestas y amigos, que durante muchos años viví, sin embargo, sé que son etapas que vivimos y que no siempre se repiten, que nos permiten vivir hermosos momentos y conocer personas maravillosas, y otras no tanto, pues no todo en la vida es color de rosas, tengo pocos amigos, pero los que tengo son verdaderos y para mi valen más que todo el oro del mundo.


Imágenes de mi propiedad, tomadas de mi galería de fotos, sin edición.
Gracias por tomarse el tiempo de leer esta publicación, si tiene alguna pregunta, crítica o sugerencia, la agradecería que la pusiera en la caja de comentarios, y recuerda, ¡Tú también puedes hacer magia en la cocina ya dondequiera que vayas!



Created by @robinsonlgil


Created by @derangedvisions
---
---