Una Bruja en la Cocina: "Almond, Oatmeal, Chocolate Chip and Peanut Butter Cookies" [EN] // [ES]
I haven't made cookies for a while, the truth is that I haven't done new things in the kitchen for a while, housework and extra activities have taken up most of my time, so the kitchen has become a bit monotonous, but today I wanted to prepare some delicious cookies with oatmeal, peanut butter and chocolate chips that I saw a few days ago looking for new recipes to try, I decided to replace the wheat flour with almond flour, which also eliminates the gluten and leaves them with a really delicious texture, because they are those typical cookies that melt in your mouth, ideal to accompany a nice glass of cold milk or a good chocolate drink.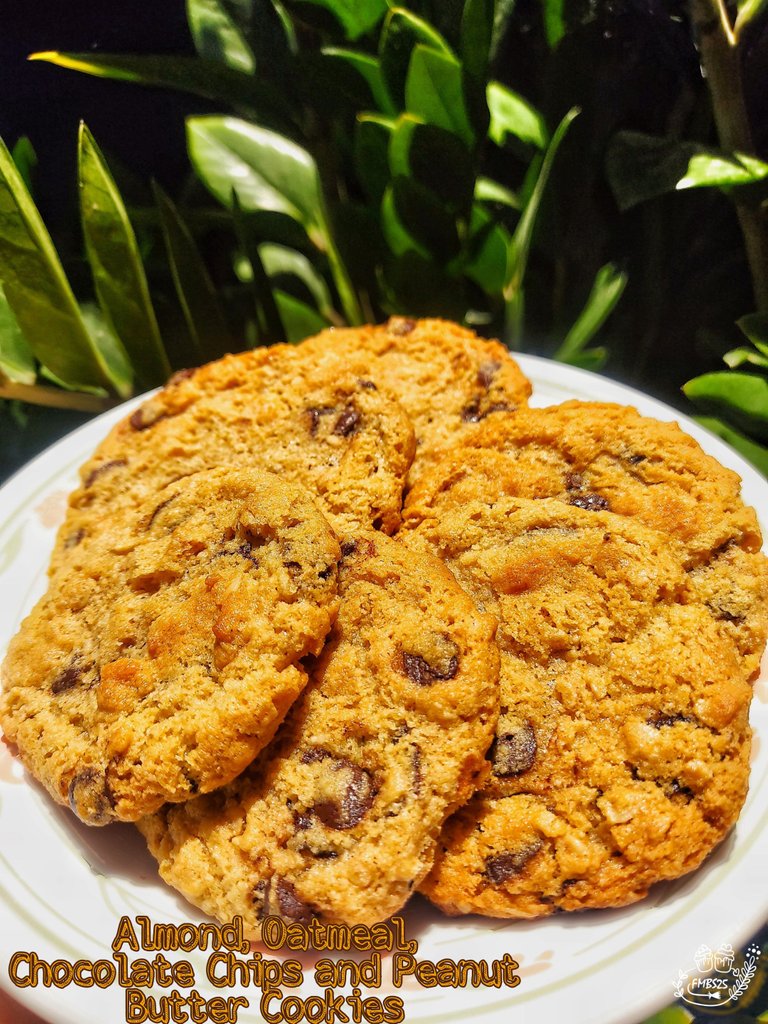 Mathias helped me in their preparation and although he is not a peanut or peanut butter lover, he immediately felt the aroma and I told him that there were no peanuts in this preparation (a little lie so he could eat them later), he was the first to taste them when they came out of the oven, he did not even want to let them cool completely hahaha, in fact, I had to hide them so he did not eat them all, I see that after all the peanuts he does not dislike them at all. I for one loved them, the balance of flavors between peanuts, chocolate, a touch of salt and pepper that make each flavor stand out and can be perceived, make these cookies a real treat for young and old.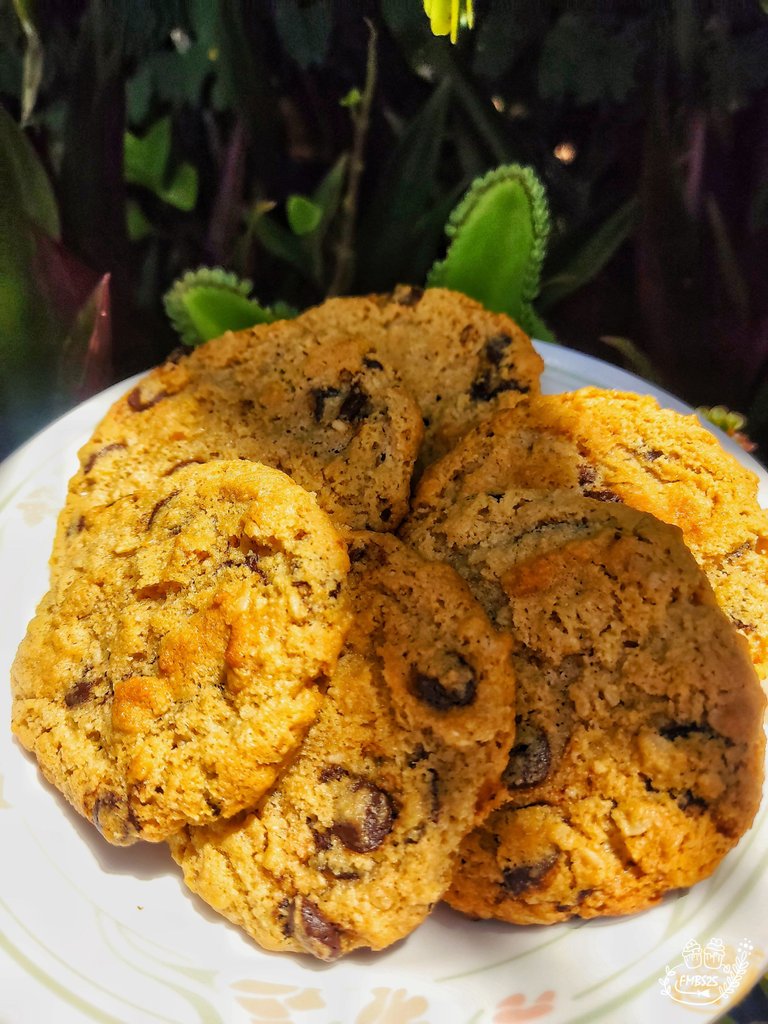 Like any good cookie recipe, this one is simple and does not require many ingredients or great skills in the kitchen, so preparing them is quite simple, and they are ready in a jiffy, join me and I'll show you how to prepare them.

Ingredientes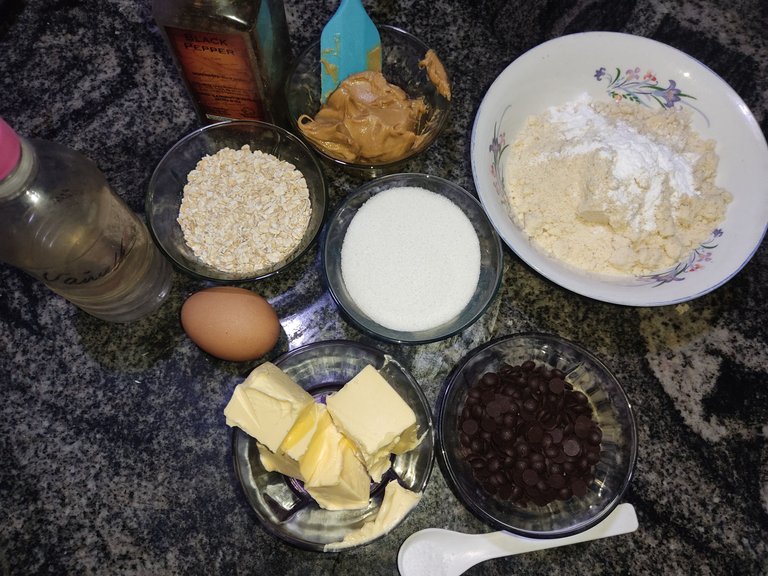 | | |
| --- | --- |
| 140 gr | Almond Flour |
| 100 gr | Peanut butter |
| 1 | Egg |
| 100 gr | Margarine |
| 1/4 tsp | Salt |
| 1 tsp | Sodium bicarbonate |
| 1 tsp | Vanilla |
| 3/4 Cup | Dark chocolate drops |
| 1/2 Cup | Oat flakes |
| 1 Pinch | Freshly ground black pepper |
Preparación
| | |
| --- | --- |
| Preparation time | 5 Minutes |
| Cooking Time | 10 Minutes |

We will begin by integrating the peanut butter and margarine that must be at room temperature, we will beat until a uniform cream is formed, and at this point we will add the sugar, we continue beating until it is integrated and the sugar grains are no longer felt, then we add the egg and continue beating until it is well incorporated.

Sift the almond flour with the baking soda directly over the previous mixture and as we integrate the almond flour we add the oat flakes, continue mixing to integrate well and add the vanilla.

Once the vanilla is added, we will add a pinch of black pepper and salt, integrate and finally, add the chocolate drops, mix to integrate well and place the portions that will become our cookies on a tray with waxed paper or baking paper. Bake in a preheated oven at 180 °C for 10 to 15 minutes, or until golden brown around the edges, let cool before removing from the paper.

Crunchy but soft, melt in your mouth with every bite, and also loaded with lots of flavor, not too sweet, and the touch of pepper and salt makes it possible to perceive all the flavors very well, a complete delight for young and old that surely everyone at home will love, and if you avoid gluten or are allergic, this is a very good choice, if instead you want to try this recipe and do not have almond flour, you can substitute rice flour or regular wheat flour.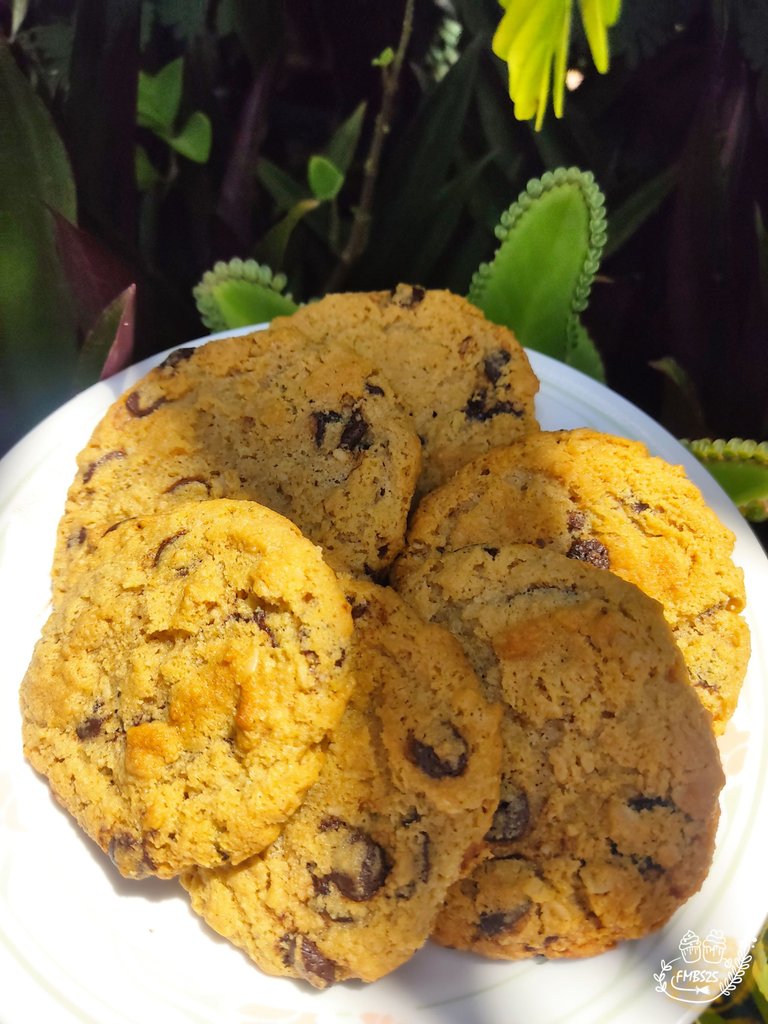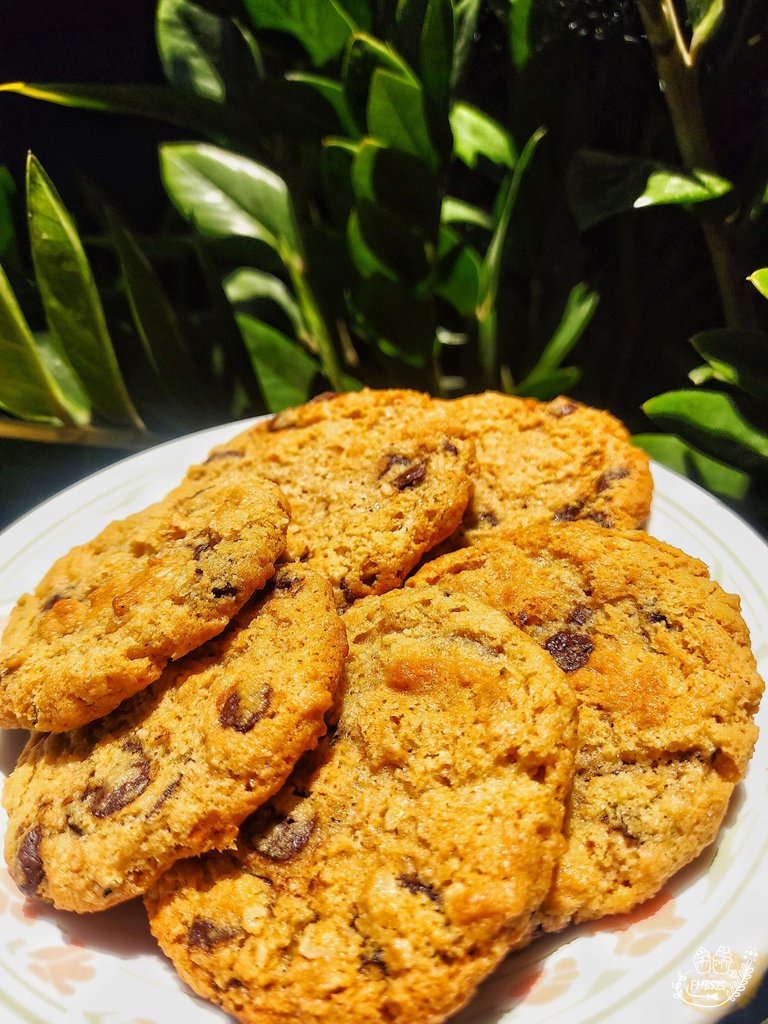 Images of my property, taken with the camera of my Xiaomi Redmi Note 9S Edited with Snapseed and PicsArt.
Thank you for taking the time to read this post, if you have any questions, criticisms, or suggestions, I would appreciate it if you would put them in the comment box, and remember, you too can make magic in the kitchen wherever you go!


[ES]

Llevaba rato sin hacer galletas, la verdad es que llevo rato sin hacer cosas nuevas en la cocina, las tareas del hogar y las actividades extras me han ocupado la mayor parte de mi tiempo, así que la cocina digamos que, se ha vuelto un poco monótona, pero hoy quise preparar unas deliciosas galletas con avena, mantequilla de maní y chispas de chocolate que vi hace unos días buscando recetas nuevas que probar, decidí sustituir la harina de trigo por harina de almendras, que además de eliminar el gluten de las mismas y las deja con una textura realmente deliciosa, pues son esas típicas galletas que se deshacen en la boca, ideales para acompañar un rico vaso de leche fría o de una buena bebida achocolatada.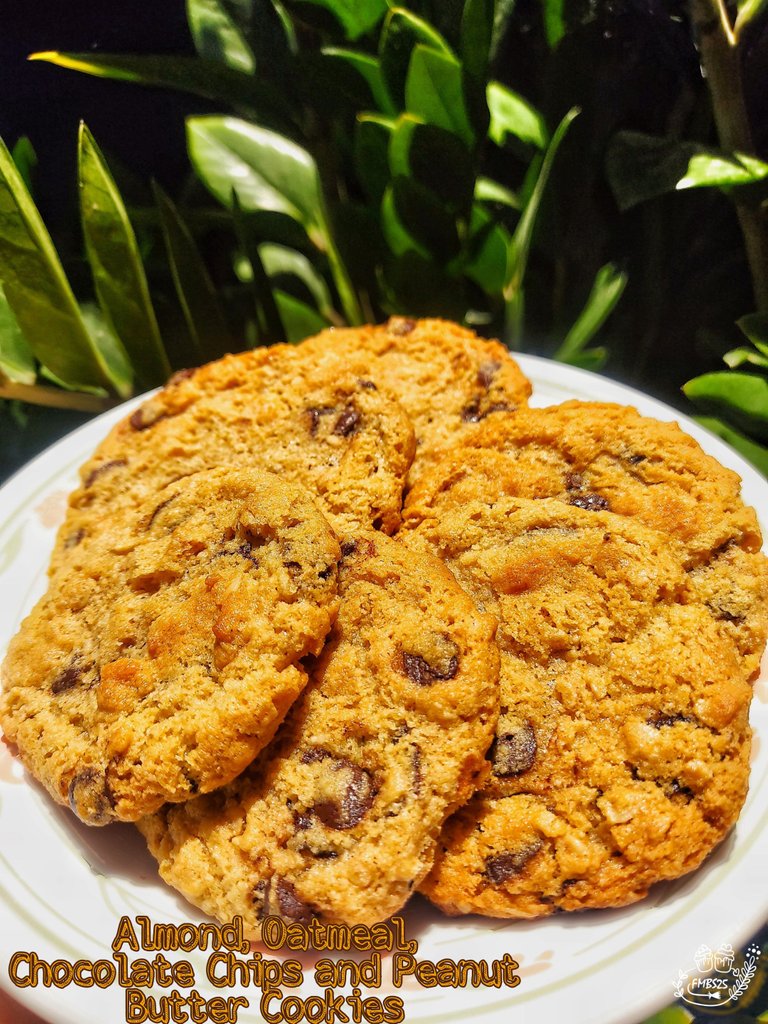 Mathias me ayudo en su preparación y aunque no es amante del maní ni de la mantequilla de maní, de inmediato sintió el aroma y le dije que no había maní en esa preparación (una pequeña mentirita para que luego pudiera comerlas), él fue el primero en degustarlas al salir del horno, no quería dejar ni siquiera que se enfriaran por completo jajaja, de hecho tuve que esconderlas para que al final no se las comiera todas, ya veo que después de todo el maní no le desagrada del todo. Yo por mi parte las ame, el balance de sabores entre el maní, el chocolate, un toque de sal y pimienta que hacen que cada sabor resalte y pueda ser percibido, hacen de estas galletas una verdadera delicia para grandes y pequeños.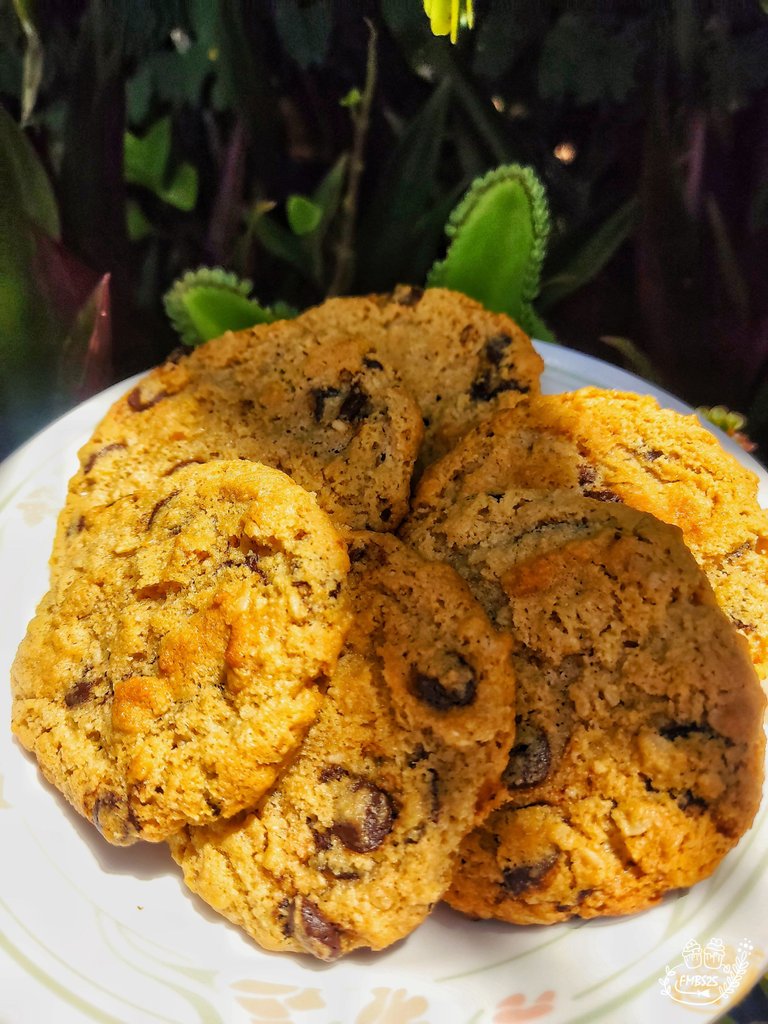 Como toda buena receta de galletas, esta es sencilla y no requiere de muchos ingredientes ni de grandes habilidades en la cocina, por lo que prepararlas es bastante sencillo, y además están listas en un santiamén, acompáñame y te muestro como las prepare.

Ingredientes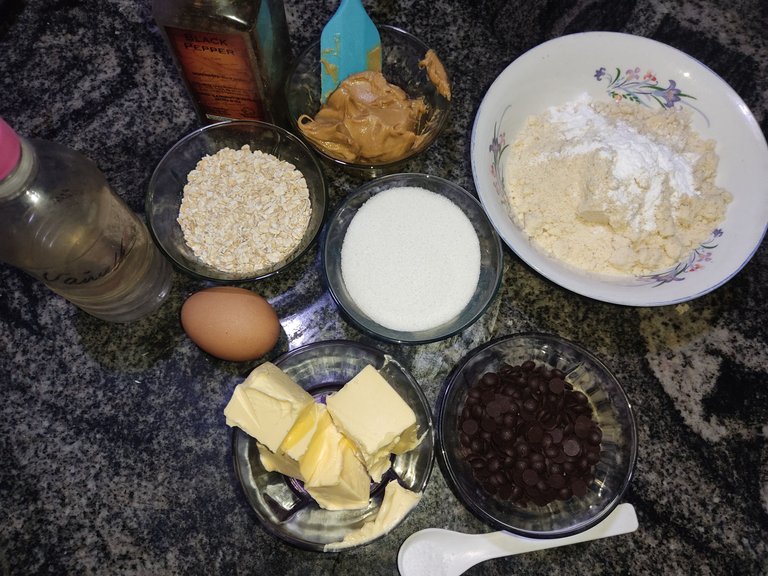 | | |
| --- | --- |
| 140 gr | Harina Almendras |
| 100 gr | Mantequilla de mani |
| 1 | Huevo |
| 100 gr | Margarina |
| 1/4 Cdta | Sal |
| 1 Cdta | Bicarbonato de sodio |
| 1 Cdta | Vainilla |
| 3/4 Taza | Gotas de chocolate amargo |
| 1/2 Taza | Avena en hojuelas |
| 1 Pizca | Pimienta negra recién molida |
Preparación
| | |
| --- | --- |
| Tiempo de preparación | 5 Minutos |
| Tiempo de Cocción | 10 Minutos |

Comenzaremos por integrar la mantequilla de maní y la margarina que debe estar a temperatura ambiente, batiremos hasta formar una crema uniforme, y en este punto le agregaremos el azúcar, continuamos batiendo hasta integrar y los granos de azúcar ya no se sientan, seguido adicionamos el huevo y seguimos batiendo hasta incorporar bien.

Tamizamos la harina de almendras con el bicarbonato de sodio directamente sobre la mezcla anterior y a medida que vamos integrando la harina de almendra vamos añadiendo la avena en hojuelas, continuamos mezclando para integrar bien y adicionamos la vainilla.

Una vez agregada la vainilla, le vamos a sumar una pizca de pimienta negra y la sal, integramos y por último, adicionamos las gotas de chocolate, mezclamos para integrar bien y disponemos las porciones que se convertirán en nuestras galletas en una bandeja con papel encerado o papel para hornear. Llevamos a un horno pre calentado a 180 °C de 10 a 15 minutos, o hasta que estén doradas por los bordes, dejamos enfriar antes de despegar del papel.

Crujientes pero suaves, de deshacen en la boca con cada bocado, y además cargadas de mucho sabor, no muy dulces, y el toque de pimienta y sal hace que se puedan percibir todos los sabores muy bien, una completa delicia para grandes y pequeños que seguramente todos en casa amaran, y si eres de los que evita el gluten o eres alérgico, esta es una muy buena opción, si por el contrario quieres probar esta receta y no tienes harina de almendras, puedes sustituir por harina de arroz o harina de trigo común.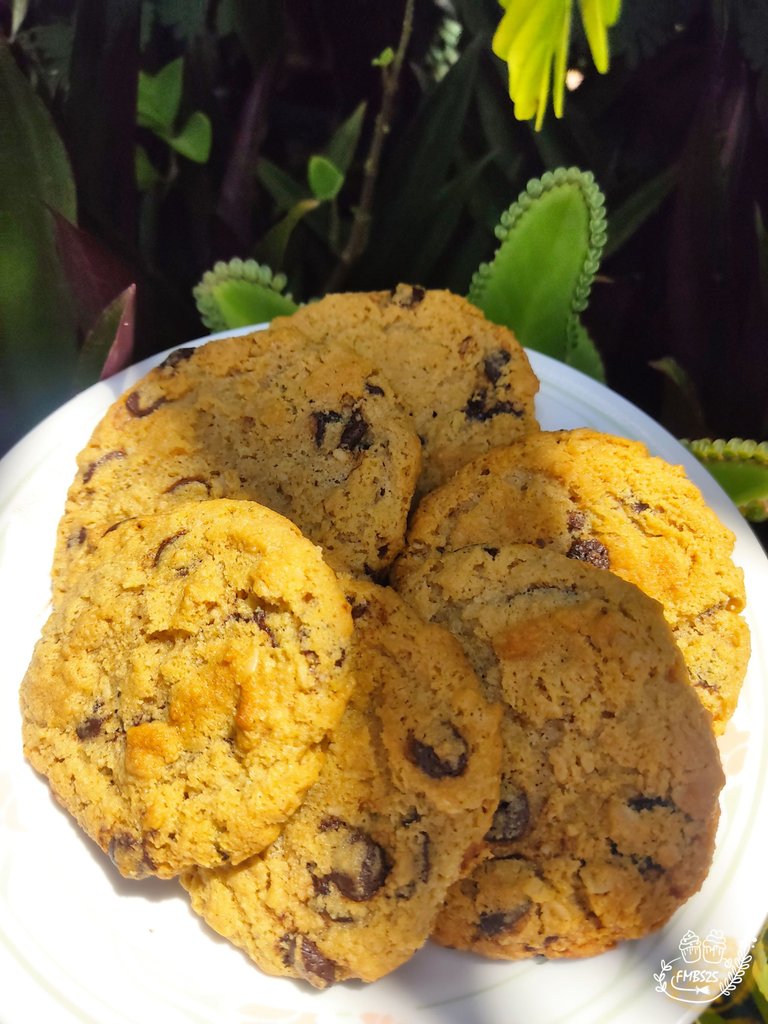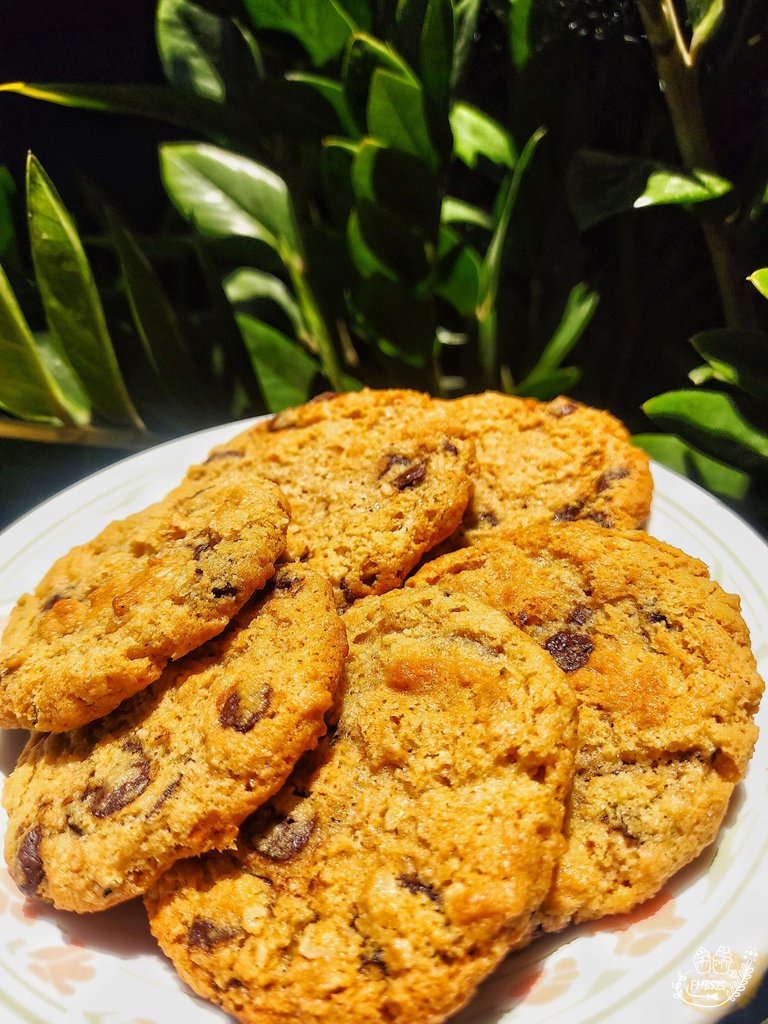 Imágenes de mi propiedad, tomadas con la cámara de mi Xiaomi Redmi Note 9S Editadas con Snapseed y PicsArt.
Gracias por tomarse el tiempo de leer esta publicación, si tiene alguna pregunta, crítica o sugerencia, la agradecería que la pusiera en la caja de comentarios, y recuerda, ¡Tú también puedes hacer magia en la cocina ya dondequiera que vayas!



Created by @robinsonlgil


Created by @derangedvisions
---
---