Study of light
I am still teaching art at summer camps in the beautiful surroundings, of Beskid Niski. The group I have had since Monday is my second one. There six girls from age 8 to 13, one of them was at last year's camp. This group is excellent for two reasons: the number is negligible, and the girls want to work.
I was inspired by Monet's study of Notre Dame Cathedral, and Wyspiański's series of landscapes from the studio. Study of light from one perspective is interesting - you have to focus on changing light and colours. It may seem a little bit tedious at first, but after a time it grows onto something new and abstractive.
Yesterday and today's morning, I arranged a watercolour workshop in plain air. We started at around 9 o'clock, then went for a little walk, then made another sketches at 11, 5, 7 and today ath the sunrise - 4 AM.
Children loved the idea, even waking up at 3:45. I'll post their sketches and sketchbooks soon. Hopefully, it will be filled with wonderful pieces.
Nadal prowadzę zajęcia plastyczne na letnich obozach w pięknych okolicach Beskidu Niskiego. Grupa, którą mam od poniedziałku jest moją drugą. Jest tam sześć dziewczynek w wieku od 8 do 13 lat, jedna z nich była na ubiegłorocznym obozie. Ta grupa jest świetna z dwóch powodów: dziewczyn jest niewiele oraz są chętne pracować.
Zainspirowało mnie studium Moneta z katedry Notre Dame, oraz cykl pejzaży Wyspiańskiego z pracowni. Studium światła z jednej perspektywy jest ciekawe - trzeba się skupić na zmianie światła i kolorów. Na początku może się to wydawać trochę nużące, ale po czasie wyrasta na coś nowego i abstrakcyjnego.
Wczoraj i dziś rano zorganizowałam warsztaty akwarelowe na świeżym powietrzu. Zaczęliśmy około godziny 9, potem poszliśmy na mały spacer, następnie robiliśmy kolejne szkice o 11, 5, 7 i dziś o wschodzie słońca - 4 rano.
Dzieciom pomysł się spodobał, nawet obudziły się o 3:45. Wkrótce zamieszczę ich szkice i szkicowniki. Mam nadzieję, że będzie on wypełniony wspaniałymi dziełami.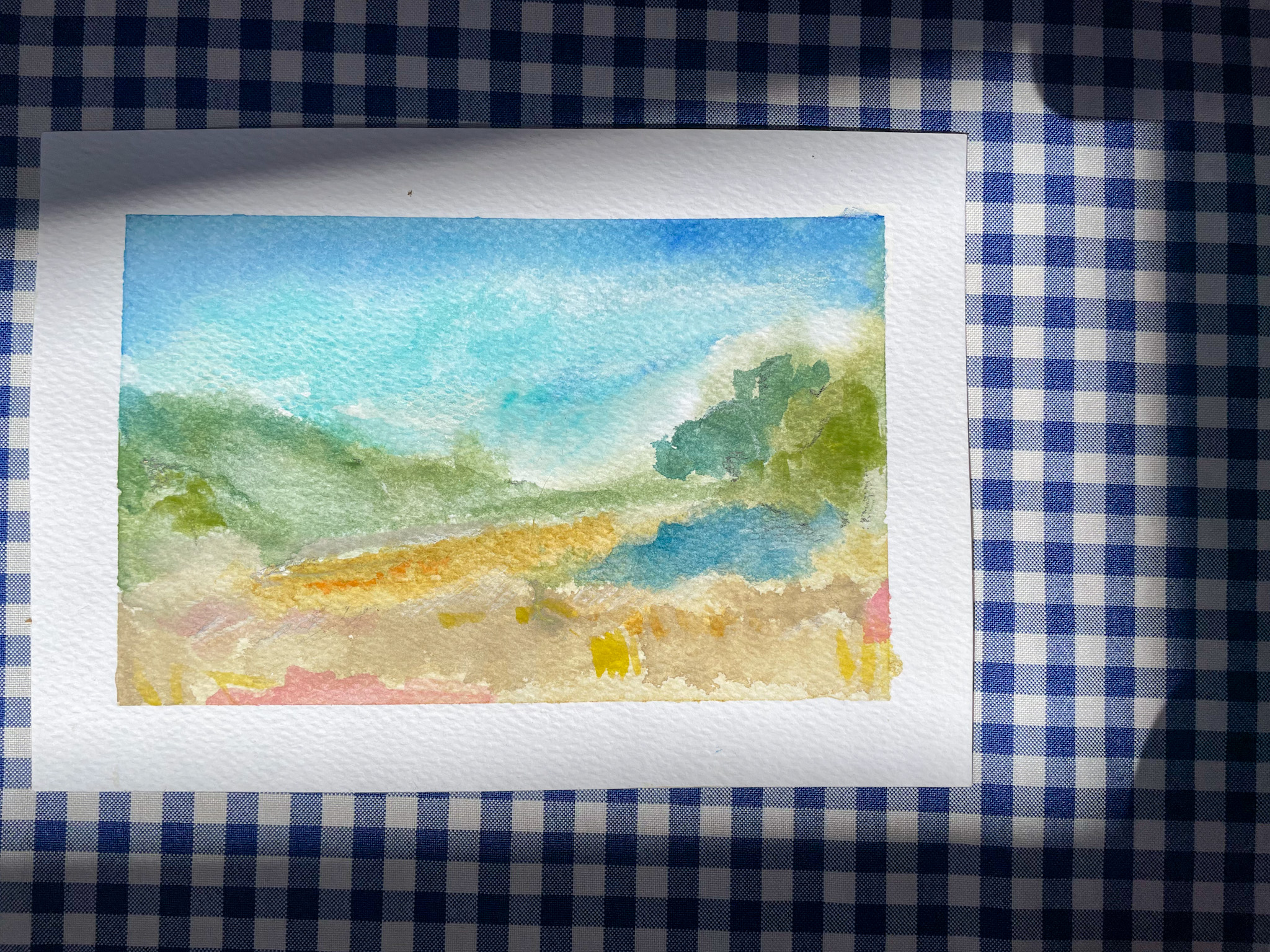 9 AM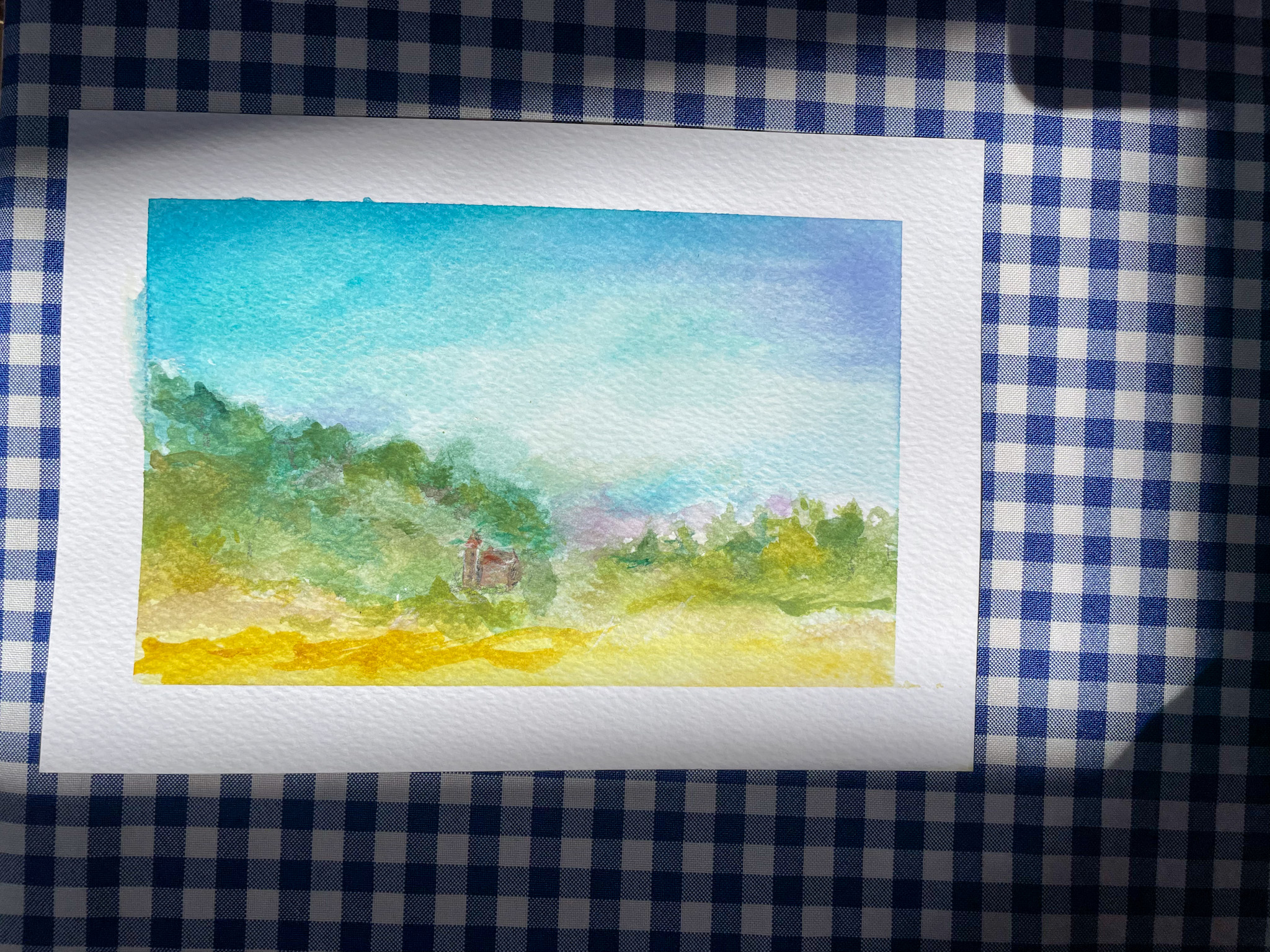 11 AM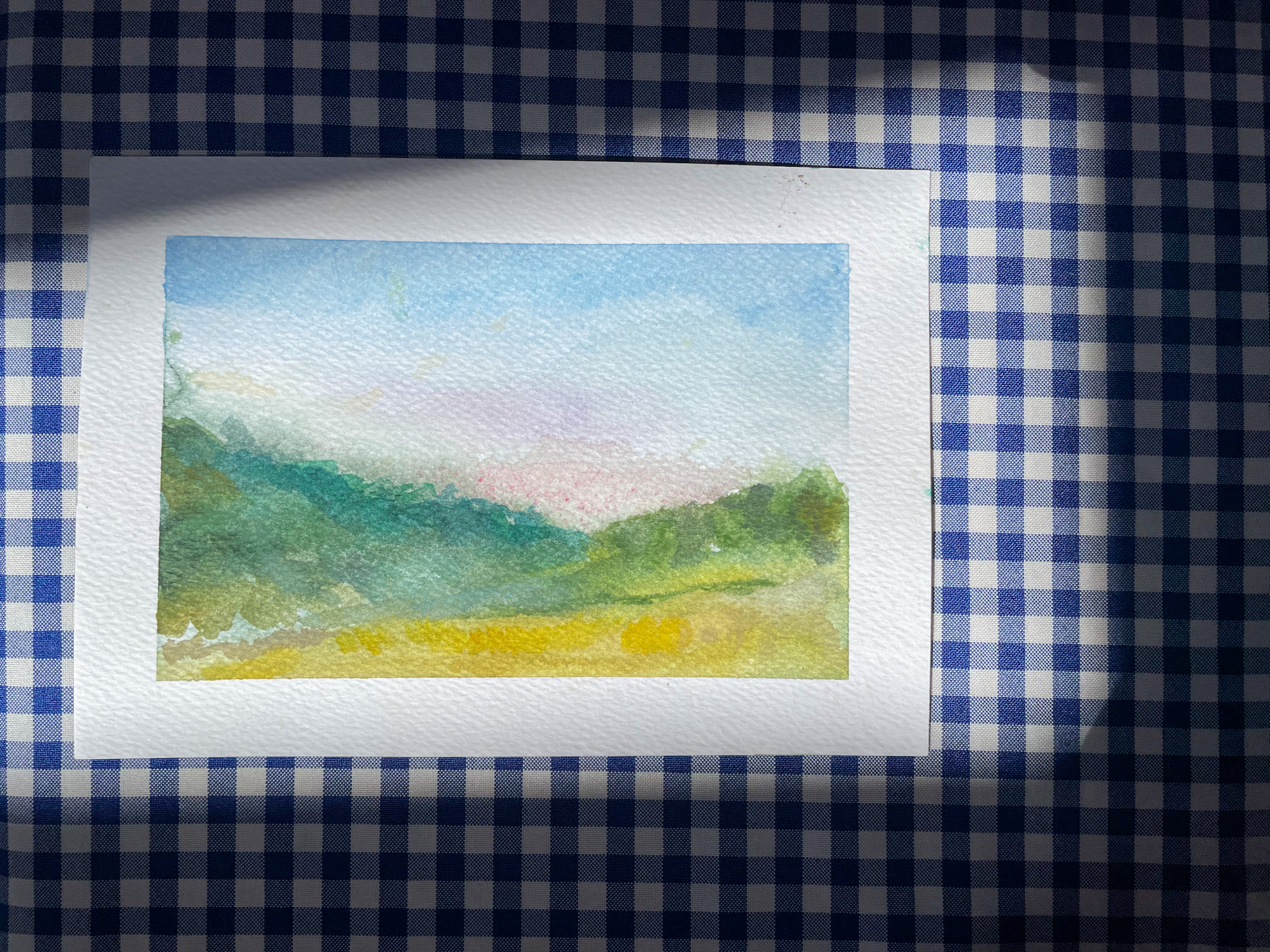 5 PM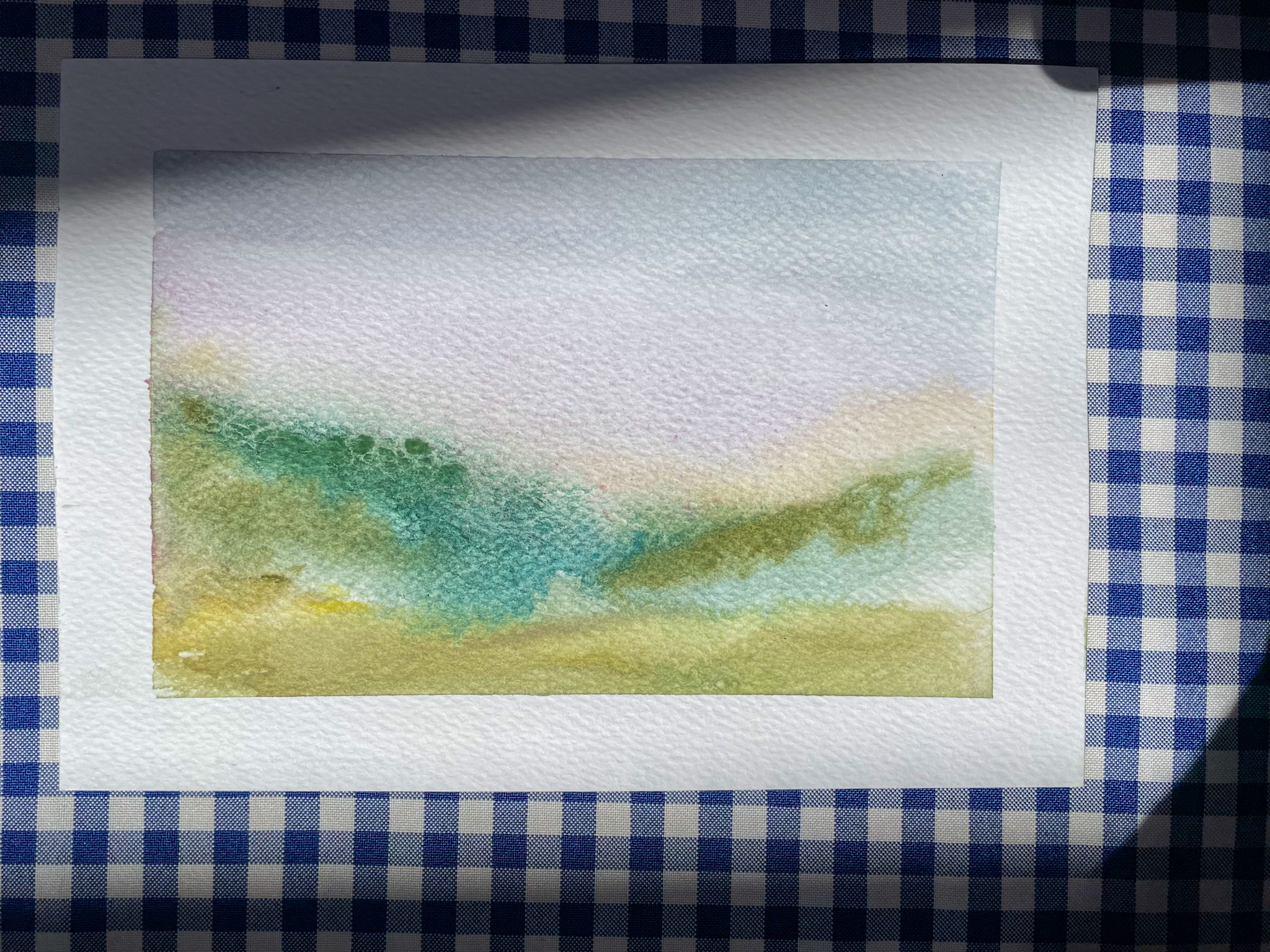 7 PM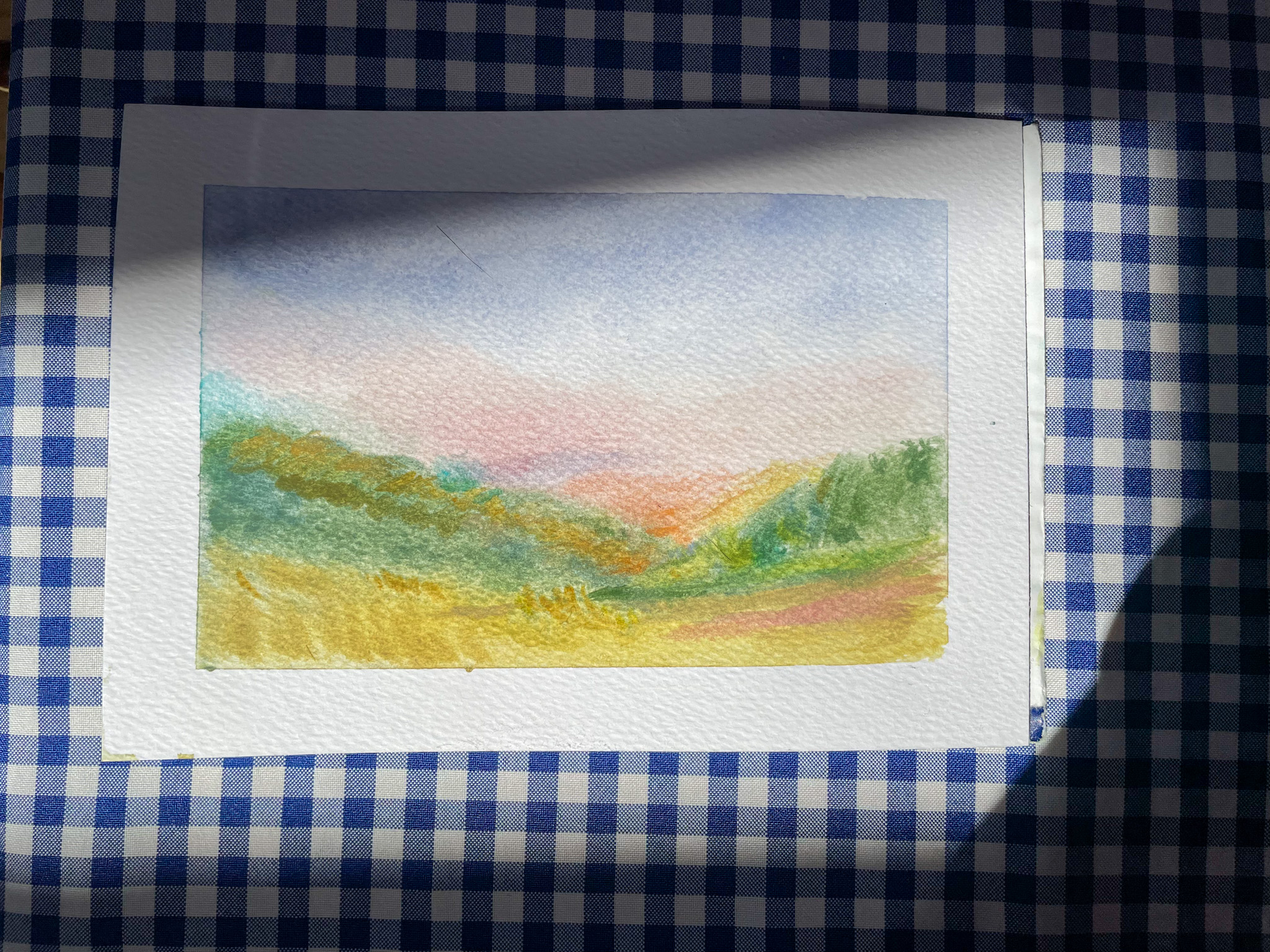 4 AM
---
---