Chocolate Macchiato
Hello Foodies,
Hope you guys are doing fine and shine. How's the weather at your side? We are having a very good weather nowadays even we all enjoyed this rainy weather since the week has started. Its a great blessing when you receive this type of weather after heat strokes. I used to make Summer drinks a lot but I prefer to record more coffee recipes over soda drinks related stuff.
Today, I'm going to share a coffee recipe related to Summer. We all loved to drink Iced coffees during Summer season. I'm a huge fan of Iced coffee recipes that's why I came with new variety of coffee related recipes. I used espresso shot here but if you do not have espresso machine then you can make it at home. Let me describe everything below:
---
Chocolate Macchiato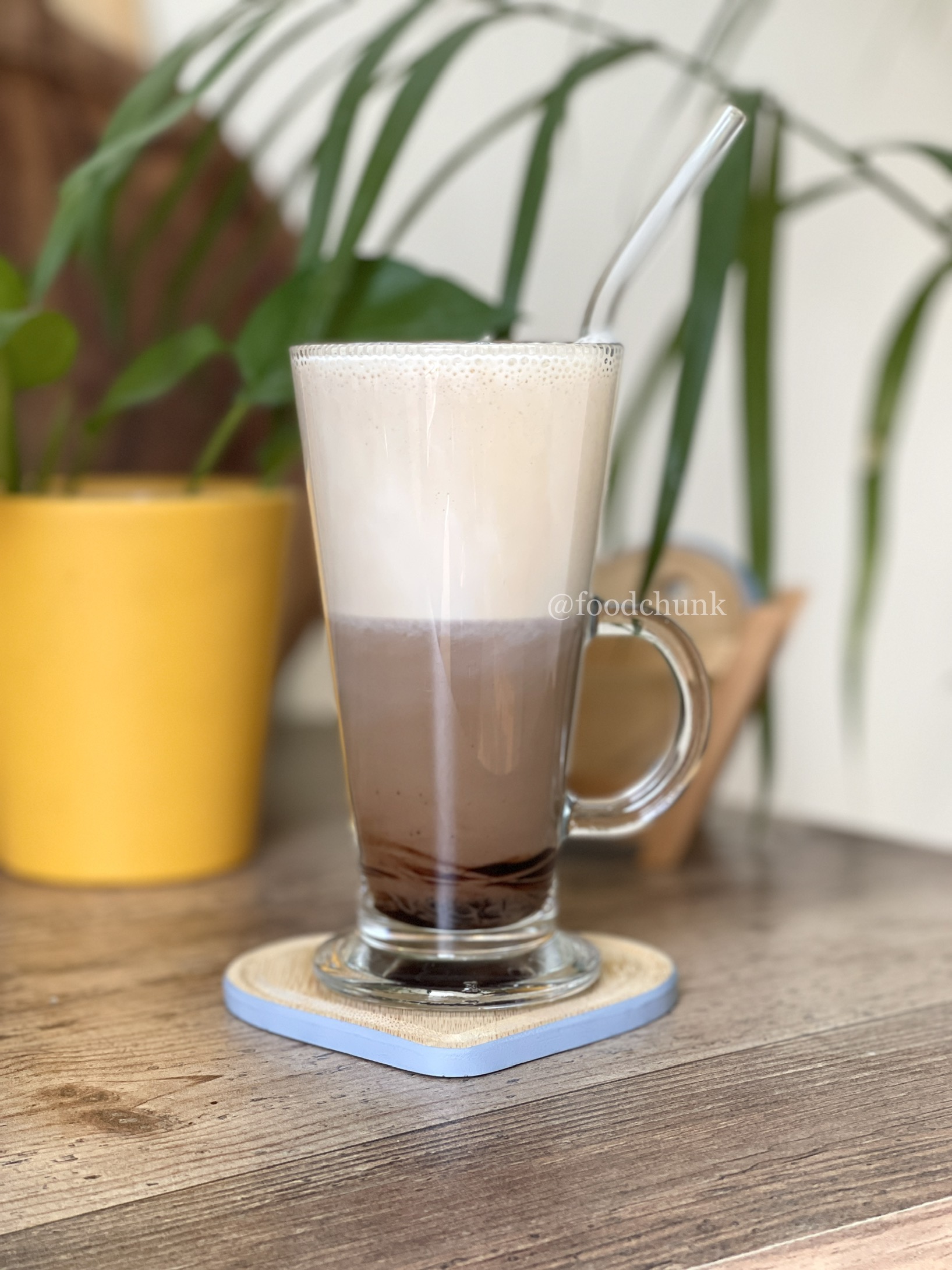 ---
Chocolate Macchiato is my all time favourite and easy coffee which can be prepared in no time. I loved to prepare at home whenever I crave for it even my hubby liked it too. You can make an espresso shot without coffee machine by using instant coffee powder with hot water.
Let's get started with recipe: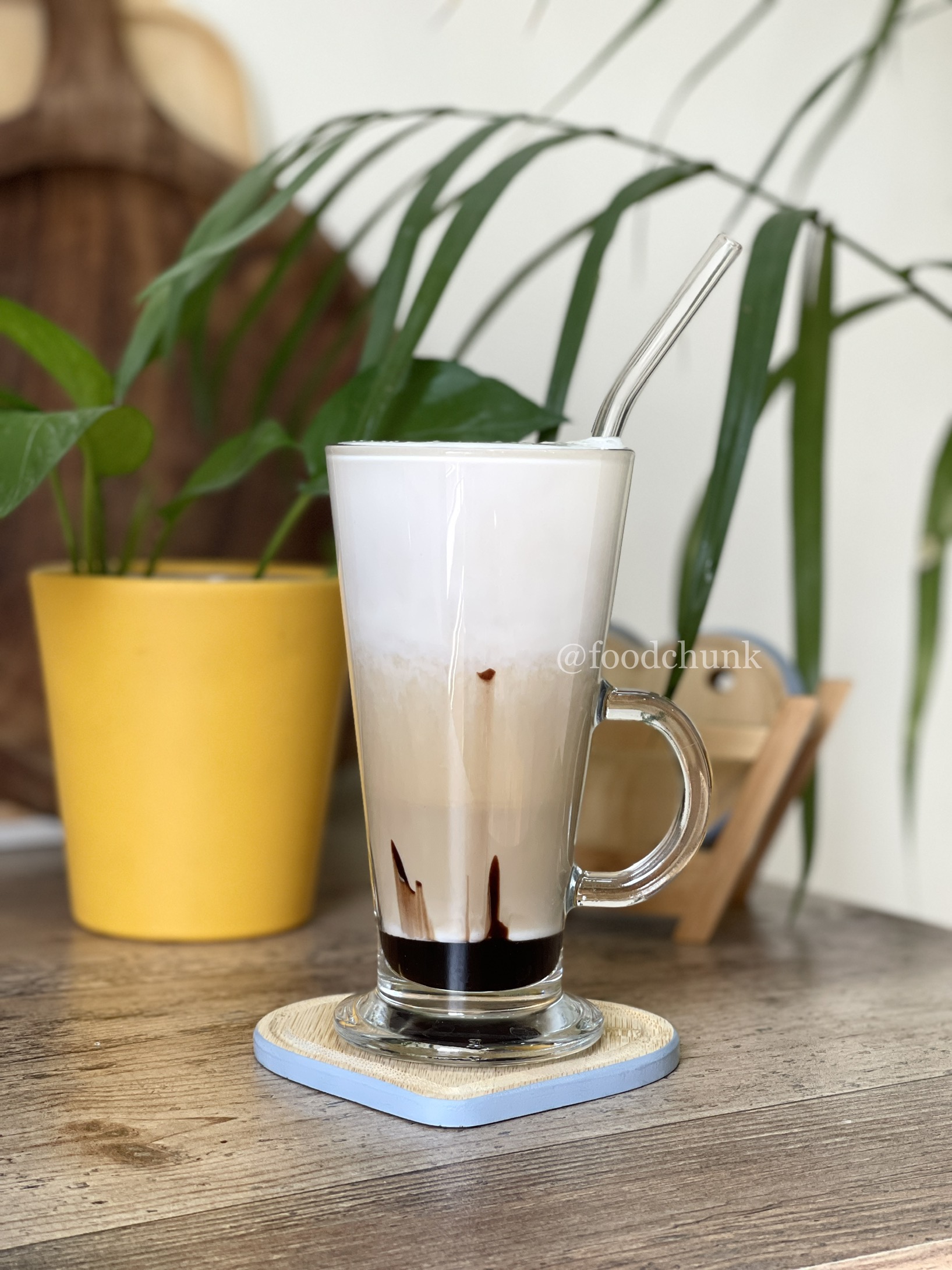 ⚡️ Ingredients:
Name
Quantity
Cold milk
as required
Chocolate Syrup
2tbsp
Espresso shot
1
---
💫 Method:
Make an espresso shot by using instant coffee powder. Just mix 1 tbsp instant coffee powder in 5tbsp hot water and set aside. Otherwise you can directly get from coffee machine if you have

Now take a tall glass, add chocolate syrup in the base as much as you like.

Froth the milk first then pour into glass on top of chocolate syrup

On top of the glass, pour espresso shot and its ready to drink

You can add ice cubes too but I didn't use because I used cold milk
---
Enjoy❣️
"Follow @foodchunk for more such recipes"
---
💃 I blog about food recipes that are tested and tried. Follow me if you have the same niche. I would love to have a connection with you. 💃
---
---