Iced Cocoa Lava
Hello Foodies,
Happy Sunday! Sunday is a fascinating day for all of us with new adventure. But it don't happen with everyone especially in the middle class with limited salaries. Though everyone wants to enjoy the life they live with loved ones. Last week was extremely overwhelming for me because of few guests and I'm still living those moments. What about you guys? How are you spending the day? Hope everything going well in your life.
Okay, I'm going to share my favourite recipe in drinks that's Iced Cocoa Lava. I love its taste due to Cocoa Powder and Condensed Milk. The condition is you used the best company's cocoa powder. I used Rossmoor cocoa powder which tastes way better than any other. It is very simple yet too delicious recipe. It is much better for the people who do not like coffee.
---
Iced Cocoa Lava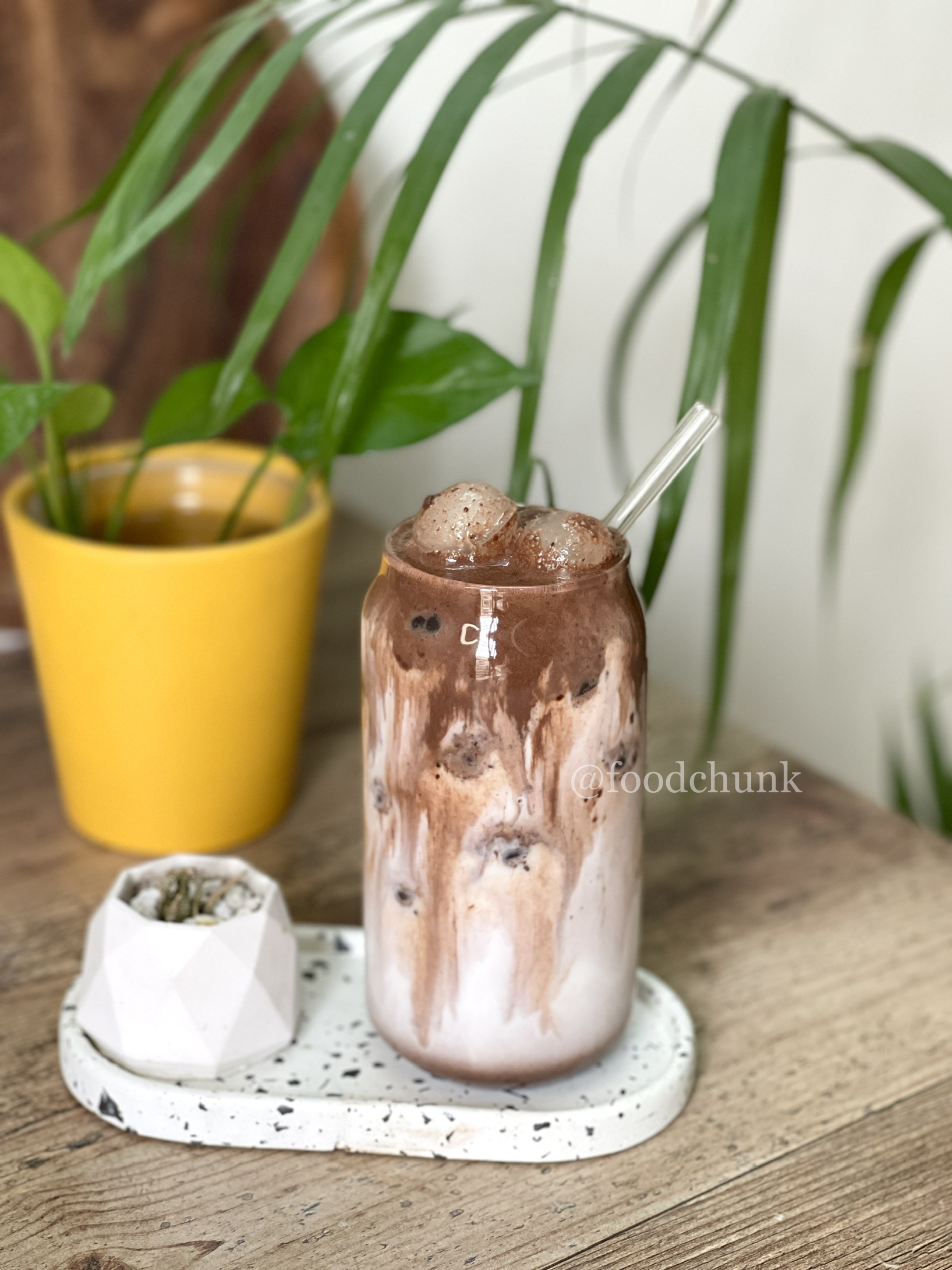 ---
Iced Cocoa Lava is an ideal recipe for the people who do not love drinking coffee. This is best recipe I have tried in drinks. I always love to have one big glass of it as you can see the above picture which is almost 500ml and I can drink it all alone but this one I shared with my hubby too. He also loved it. You guys should try it too at least for once.
Let's get started with recipe: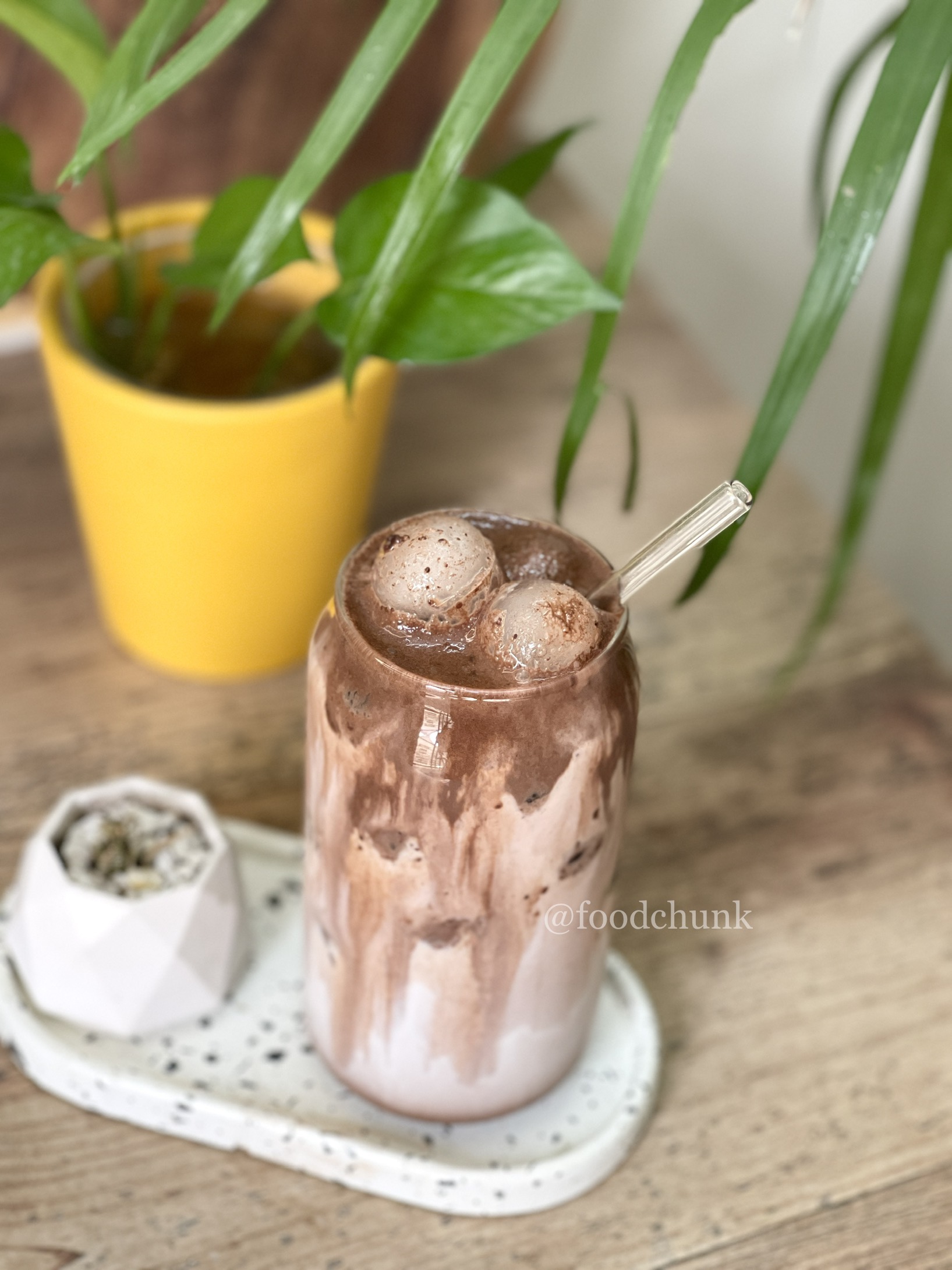 ⚡️ Ingredients:
Name
Quantity
Cold milk
as required
Condensed Milk
2tbsp
Cocoa Powder
2tbsp
Ice Cubes
as you like
---
💫 Method:
Take a mini glass, add 2tbsp cocoa powder and 2tbsp condensed milk

Add little milk to it and mix with spoon and set aside

Now take a large glass, add ice cubes as much as you like

Pour milk as required as per glass

Now pour cocoa powder mixture on top of it and mix with straw and drink it
---
Enjoy❣️
"Follow @foodchunk for more such recipes"
---
💃 I blog about food recipes that are tested and tried. Follow me if you have the same niche. I would love to have a connection with you. 💃
---
---