Mini Choco Cookies
Hello Foodies,
Happy Saturday to all of you out there who was waiting for the weekend to execute their fun plans. Congrats! You got the time to have a fun. We are having a pretty good weather after a lot of heat strokes entire the country. The cloudy and rainy weather always make me happy whenever I have mood swings. This is called true nature who impacted on the human body strongly.
Well, I wanted to share a pretty cute recipe today with all of you which you can make for your kids. You can make a Jar of it for later use but you can only keep it in an airtight jar in the fridge for about 3-4 days otherwise these will get soggy. I used a plain flour but you can make it more healthy by adding oats flour or almond flour if you have available near you. Just replace it with plain flour. I'm sure you will gonna love it and want to eat again and again once you try.
---
Mini Choco Cookies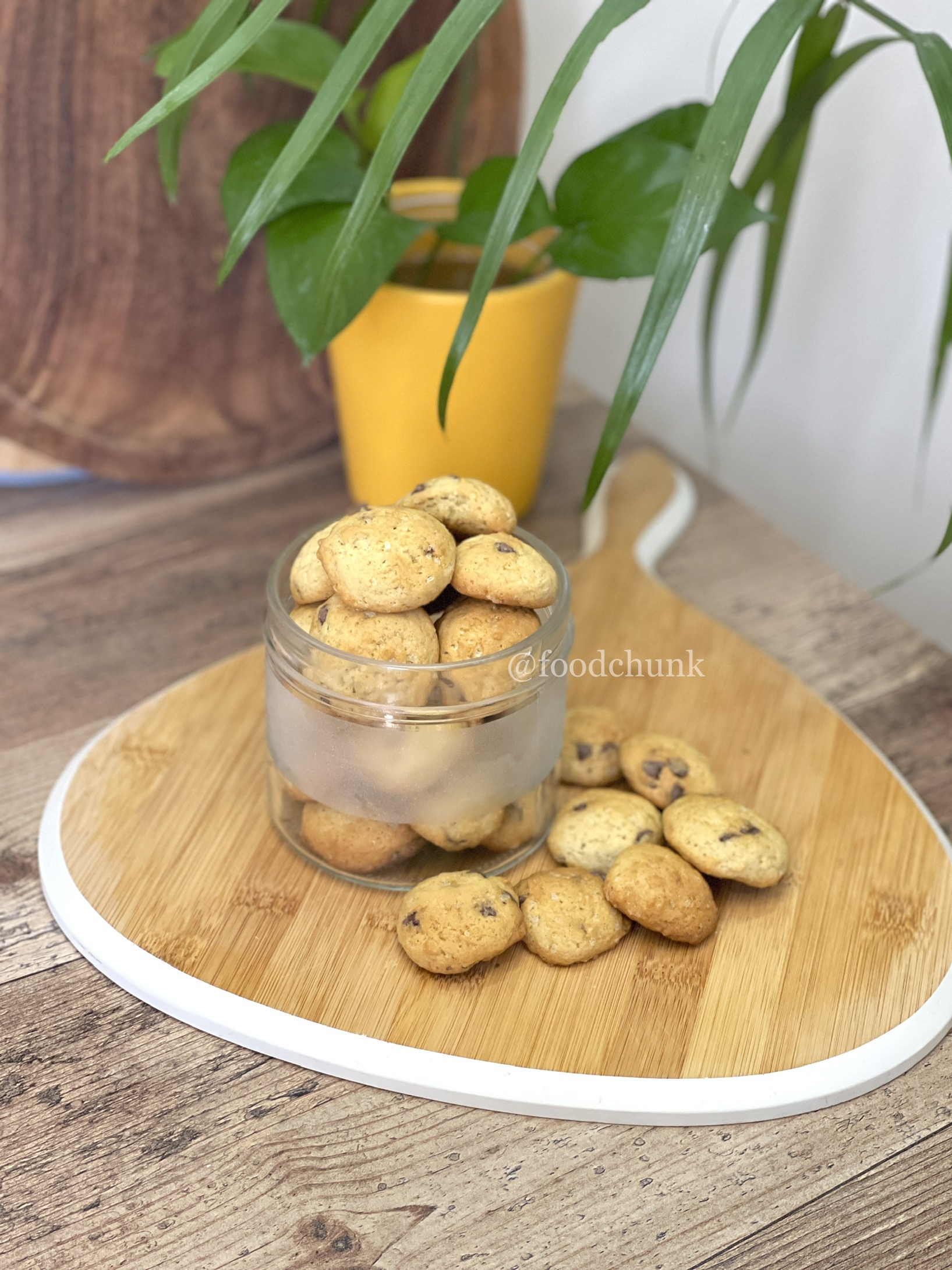 ---
These Mini Chocolate Cookies are super hit for kids and youngsters who loves to eat these tiny cute cookies. Everyone was saying it looks cute when I baked and filled a small jar with it. You can easily double the quantity if you want to make more. I just tried this recipe for smaller portion to see whether it turned out good or bad.
Let's get started with recipe: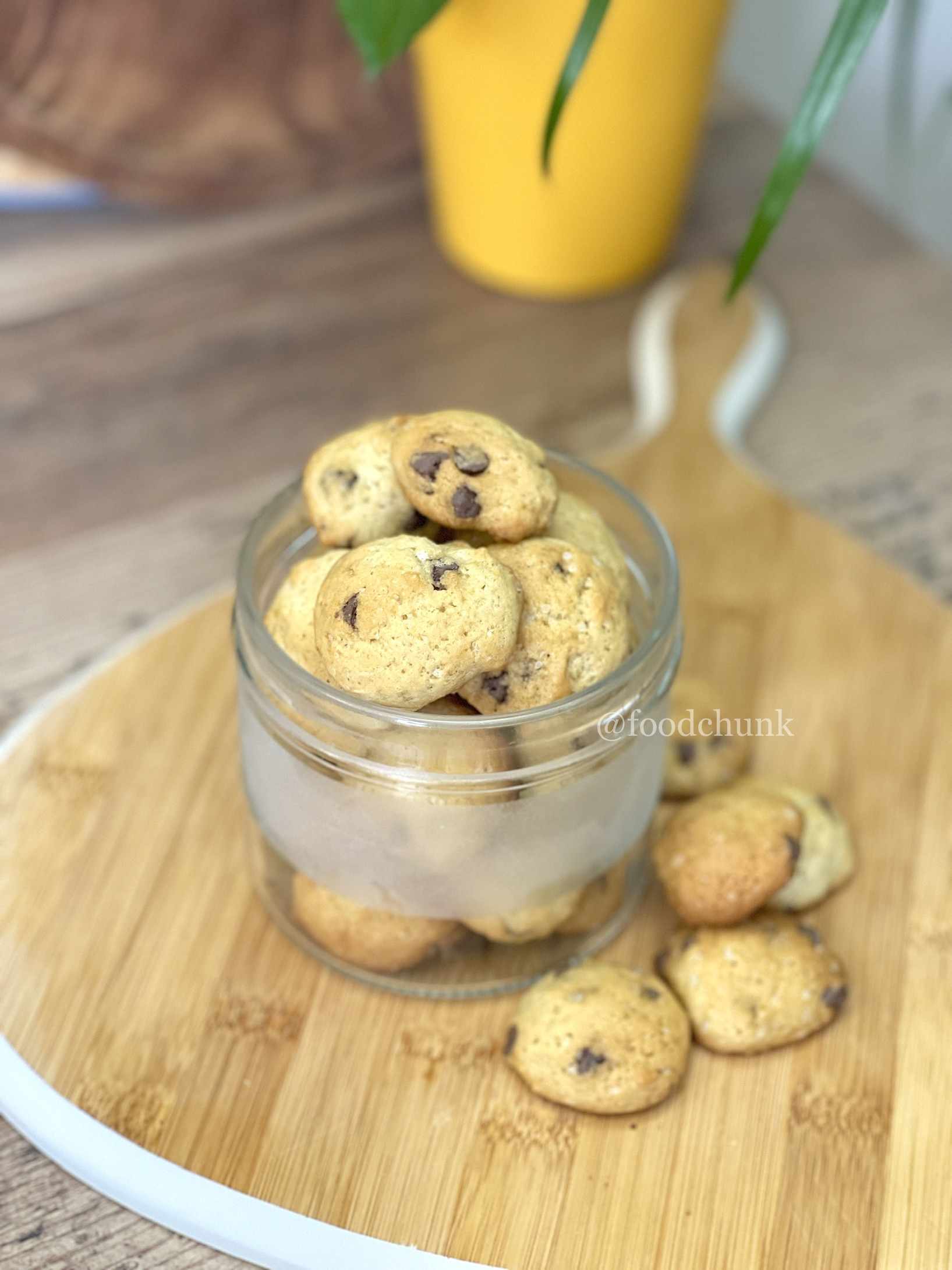 ⚡️ Ingredients:
Name
Quantity
Butter (room temp)
1/4th cup
Granulated Sugar
5tbsp
All-purpose Flour
3/4 cup
Baking Powder
3/4 tsp
Baking Soda
1/8tsp
Vanilla Essense
1/2tsp
Cold Milk
2-4tbsp
Chocolate Chips
2-3tbsp
---
💫 Method:
Add 5tbsp sugar into room temperature butter and mix it until fluffy

Now add vanilla essence and mix well

Add sifted all purpose flour, baking soda, and baking powder to the mixture and mix gently

Now add cold milk gradually until whole mixture incorporated very well

Add chocolate chips to the batter and mix well

Now refrigerate it for 30 minutes

Make 1/2tsp or 1tsp balls and placed on the baking tray lined with butter paper

Place the tray in preheated oven

Bake it on lower and upper rod for 10 minutes at 170 degree
---
Enjoy❣️
"Follow @foodchunk for more such recipes"
---
💃 I blog about food recipes that are tested and tried. Follow me if you have the same niche. I would love to have a connection with you. 💃
---
---