Huge Correfoc for the Gran Fira de Valencia 2022 - Fire Devil Parade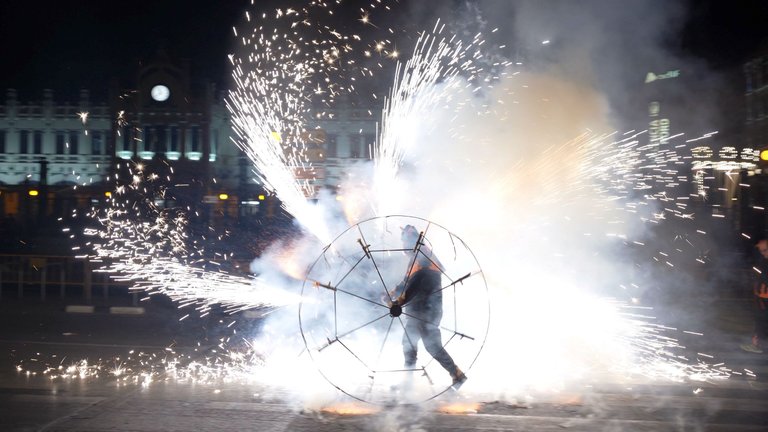 The only way I could describe this event is: Fire Devil Parade. In July the
city of Valencia
sets up the Gran Fira to entertain the people with all kinds of events and to keep people into the city and so they don't storm out to look for cooler temperatures during this summer month at the beach or in the mountains.
Last Correfoc we've seen was this one in 2018.
This year they had 3 Correfoc groups doing the fire march and it was one of biggest ones we've ever seen - it was a massive show with several different elements (the best ones are displayed towards the end of the video).
We had so much fun and even more fun finding little burn marks on our skin when we got home. :)
This video was recorded with this camera on this gimbal.
---
---