Traca Correguda and Mascletà by Pirotecnia del Mediterráneo in Burjassot - Sant Roc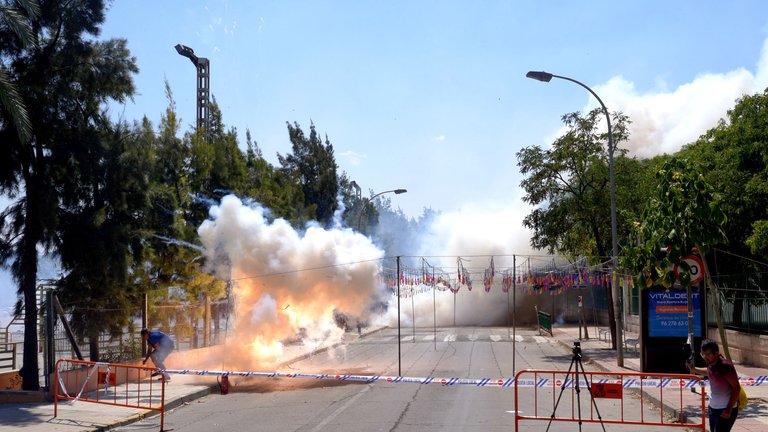 If you always wanted to get some exercise before a Mascletà but didn't have the drive for it - maybe a Traca Correguda is what you need. This low hanging firecracker rope will chase you right through the city (in this case Burjassot) until you arrive at the Mascletà spot.
Pirotecnia del Mediterráneo set up the Traca Correguda with smaller fireworks in between (to catch your breath) and an even more impressive daytime Mascletà. No wonder they got hired to do the fireworks for the 9th October festivities this year in Valencia.
This video was recorded with this camera on this gimbal.
---
---