Are you suffering from the "what if paralyser" on Hive?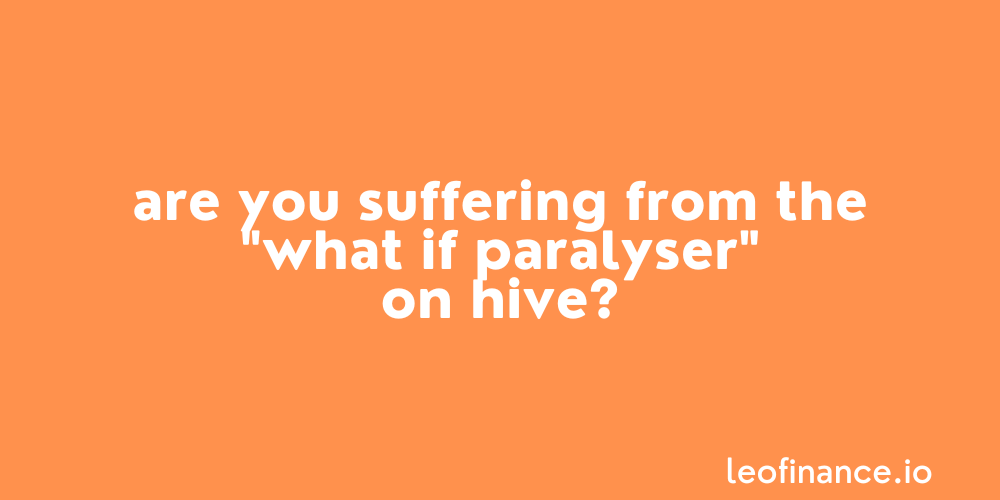 Direct from the desk of Dane Williams.
---
If you're too scared to blog on LeoFinance, you're suffering from the what if paralyser on Hive.
Something I heard on a recent episode of the Cryptomaniacs Podcast featuring our very own @anomadsoul has stuck in my mind long enough for me to finally write this post.
The lads were talking about the resistance to blogging via leofinance.io because the word finance has an intimidating aura around it.
There's no denying it's true.
We've all heard the same questions asked when it comes to why people new to Hive are reluctant to get involved.
Peering through that window to the land of LeoFinance and longing for a better life on the other side of the glass.
"What if I don't know anything about finance?," they ask.
Or "What if I'm not smart enough to contribute anything of value here?"
Well, if that's your train of thought as you stand stuck on the other side of the glass window, I'm here to inspire you to take action.
Here's why you can and should publish your first blog via the LeoFinance front-end, today!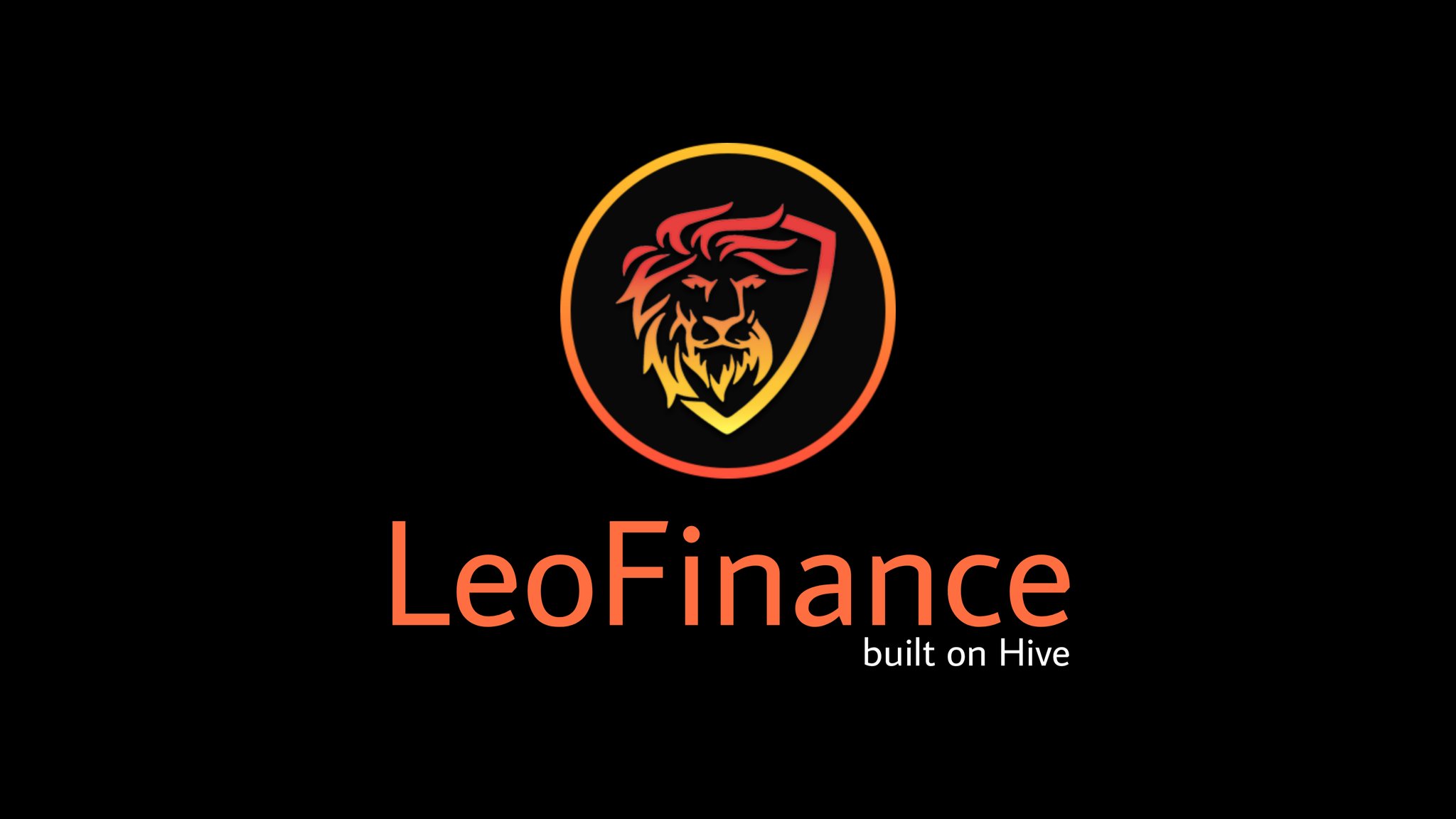 LeoFinance can be intimidating for new bloggers
To get noticed when starting to blog on Hive, you need to take advantage of Hive's layer-2 reward system.
And the biggest and most lucrative opportunity to make money blogging on Hive comes via getting your content on the LeoFinance front-end and earning LEO on top of your native HIVE crypto rewards.
They don't call LeoFinance the best Web3 blogging platform for nothing.
However, as I touched on in the introduction, we keep seeing too many people with Hive accounts suffering from what I call the what if paralyser.
Second guessing their abilities and asking "what if" to problems that not only aren't problems yet…
…but ultimately that don't matter at all.
Having this mindset catches us like a deer in the headlights.
Instead of maximising our earning potential from Hive, we're paralysed from taking action and just lurk on the wrong side of the window.
The bottom line is that if you're savvy enough to be here writing and curating content for crypto rewards, then you have an opinion or journey to share on LeoFinance.
So why not share it?
Break through the barrier and just start blogging
In our case, the solution to the what if paralyser is actually pretty simple.
Stop worrying about problems until they're actually problems.
Most of the time you're going to discover that by forging ahead and simply getting shit done, they don't ever manifest themselves into anything at all.
And if they do, then you'll cross that bridge when you come to it with greater confidence.
It's funny how that works, really.
If you find yourself paralysed and wondering what if in the meantime, you're just wasting energy and going nowhere as a writer.
99% of the time you'll find that you've overblown the issue in your own mind and with a little guidance from those of us already in the LeoFinance community, you'll be able to easily adjust on the fly.
I'm actually yet to find a regular LeoFinance blogger who hasn't been able to adapt after barely a handful of posts.
There are a plethora of folks making bank blogging on LeoFinance who are in no way traditional financial experts.
We actually have people in the community from all walks of life, who are now making money blogging about finance by adding their own unique spin on the topic.
They've found their niche to blog about on Hive and are making it work.
You can do it too!
Final thoughts on the what if paralyser on Hive
Ultimately, these people all have one thing in common.
They were all able to be successful because they didn't get bogged down and paralysed asking what if.
They just got stuck in, shared their own personal financial story and adapted on the fly.
So if you can relate to this post and feel like you've got the what if syndrome, I can't encourage you enough to just start pounding those keys.
Write something.
Anything.
Create > Learn > Adapt - You've got this.
You can and should publish your first blog via the LeoFinance front-end, today!
Best of probabilities to you.
PS. If you can relate to this blog but STILL find yourself stuck on how you can adapt and add value to LeoFinance, then hit me up in the comments.
We'll find your niche.
Posted Using LeoFinance Beta
---
---