Onboarding followers from Web2 to Web3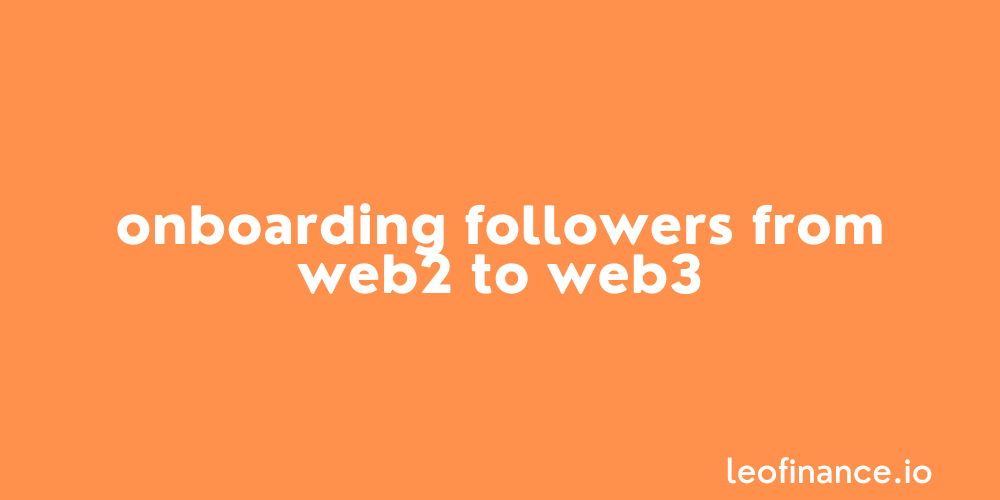 Direct from the desk of Dane Williams.
---
A look at why it's so important to start onboarding your followers from Web2, onto a Web3 account that you own ASAP.
Are you a business who relies on traditional social media platforms like Facebook to reach your audience?
What would you do if for whatever reason, Zuckerburg decided to pull the plug and Facebook went down?
I'll answer that one for you.
You'd be fucked!
Pardon the French, but there's really no other way to put it.
It's for this reason that it's imperative you start onboarding your followers and greater audience from Web2 socials, onto a Web3 account that you own.
Let's take a look at what you're actually doing by building an audience on traditional or Web2 social media platforms and why it's so important to be making the shift to Web3.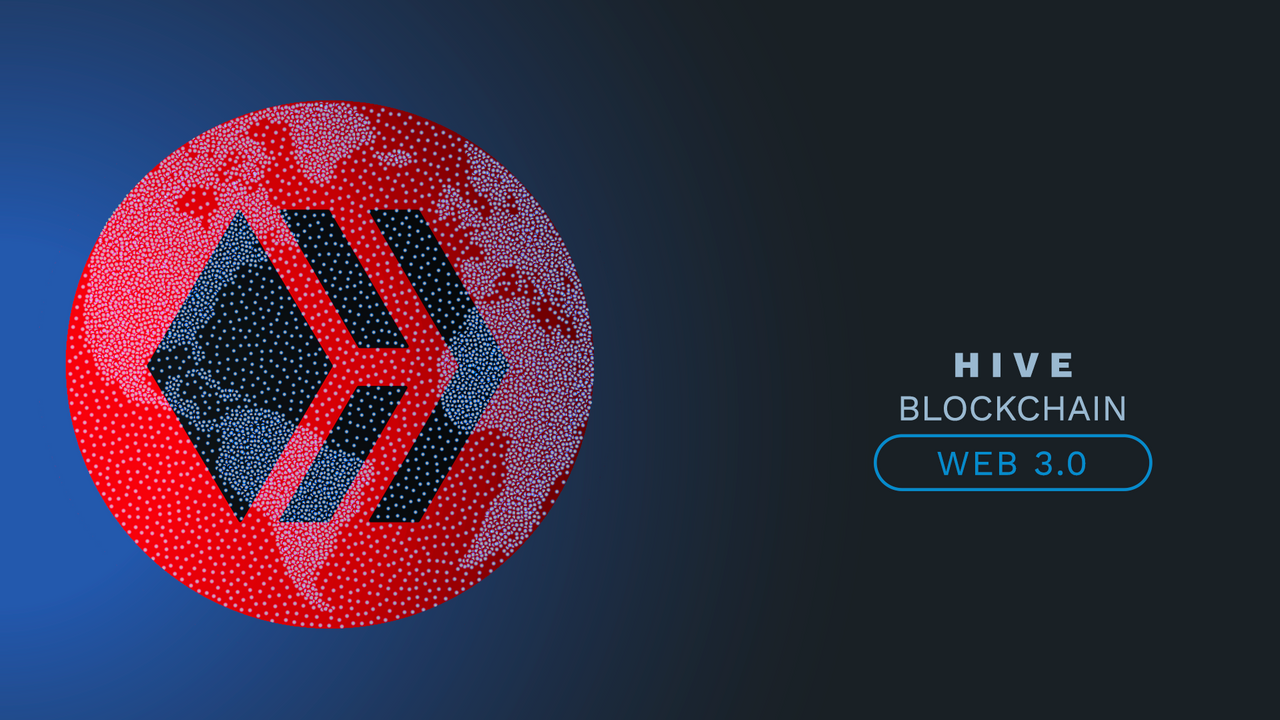 The thing about your Web2 social following
Here's the thing that needs to be made abundantly clear when it comes to your social media following on Web2 platforms.
While you may have thousands or even millions of followers on traditional social media, they're not really yours*.
That's right, you don't actually own your audience at all.
They're not yours, they're Facebook's.
All you're actually doing is borrowing access to them, via an account that you're renting in return for the platforms to sell your data.
Facebook runs a closed shop on their own closed network that they retain full control of everything over.
Every day we examples of regular users and businesses having their seemingly vanilla message censored, or worse, having their entire accounts outright banned.
Think it won't happen to you?
Think no way in the future will your message or offer be viewed by Facebook's shareholders as immoral or wrong?
Lol, cute.
Onboarding your followers from Web2 to Web3, onto an account that you own the keys to and runs on a secure, entirely decentralised network is at this point, simply a sound business decision.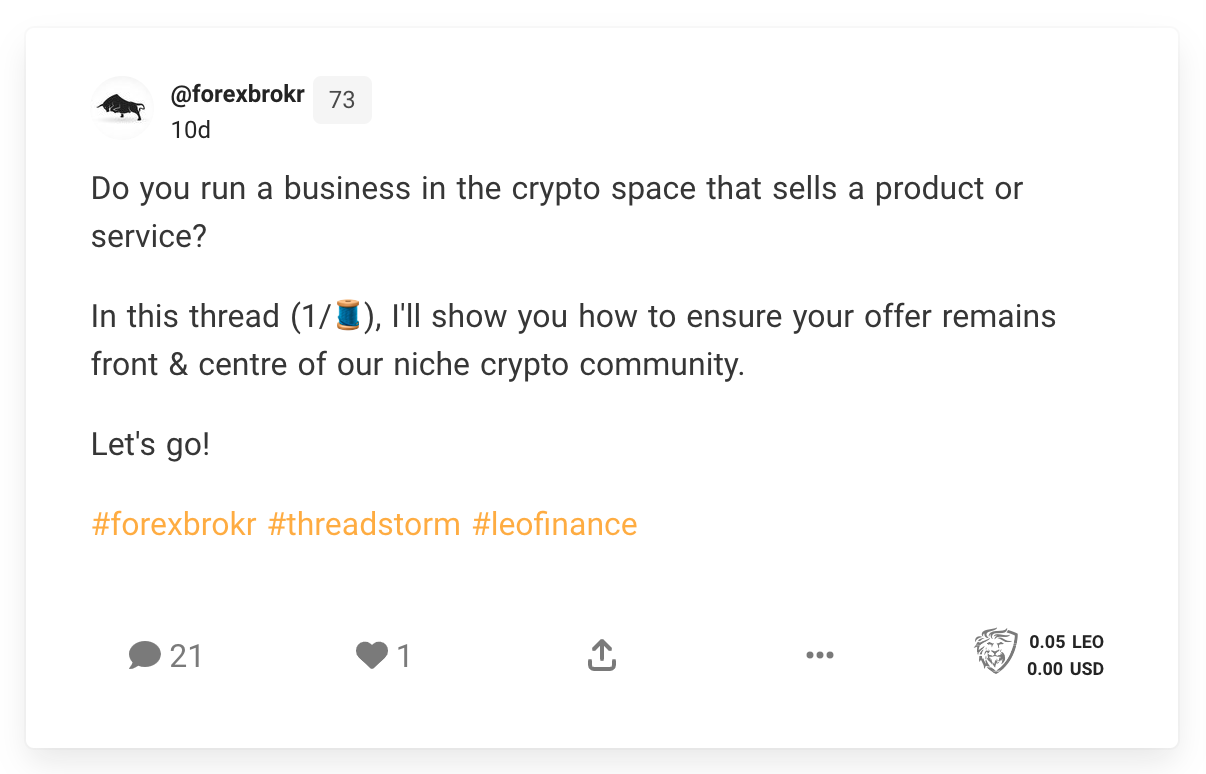 For more on onboarding from Web2 to Web3, check out this LeoThread.
Use Web2 socials as a funnel to onboard your followers onto Web3
Obviously as a business you need to fish where the fish are and there's no denying that at this point in time, that's on the big 2 Web2 social media platforms of Facebook and Twitter.
But once the penny drops that users don't have to sell their digital soul to tech companies in return for consumable content, do you really think that they're going to stay?
Yeah, naa.
So the best course of action that you can take is to use your Web2 social presence as funnels to onboard your followers to Web3.
Catch as many fish as you can while the ocean is teeming and you're going to have a massive head start over the competition when the inevitable shift to Web3 social platforms occurs.
An inevitable shift that is likely to be led by businesses themselves who realise just this.
We are already starting to see this shift to owning your audience play out, with a renewed push for businesses to build an email list.
But if you're pro email marketing (as any business should be in 2022), you can think of having a Web3 account as email on steroids.
Web3 accounts are social media, email addresses and bank accounts all wrapped in one!
As more and more businesses start to understand the advantages of owning your audience on an account that runs on a censorship-resistant network, using your current Web2 socials as a funnel becomes a no brainer.
Final thoughts on onboarding followers from Web2 to Web3
So let's wrap things up right here.
If you're a business who relies on putting your offer in front of your audience that you've painstakingly built over a long period of time, then stop taking unnecessary risks.
Make the smart choice and get a Web3 Hive account today and start onboarding your borrowed audience from traditional social media, onto a Web3 account that you own.
All roads lead to Hive.
Best of probabilities to you.
Posted Using LeoFinance Beta
---
---