The potential of Hive Backed Dollars (HBD)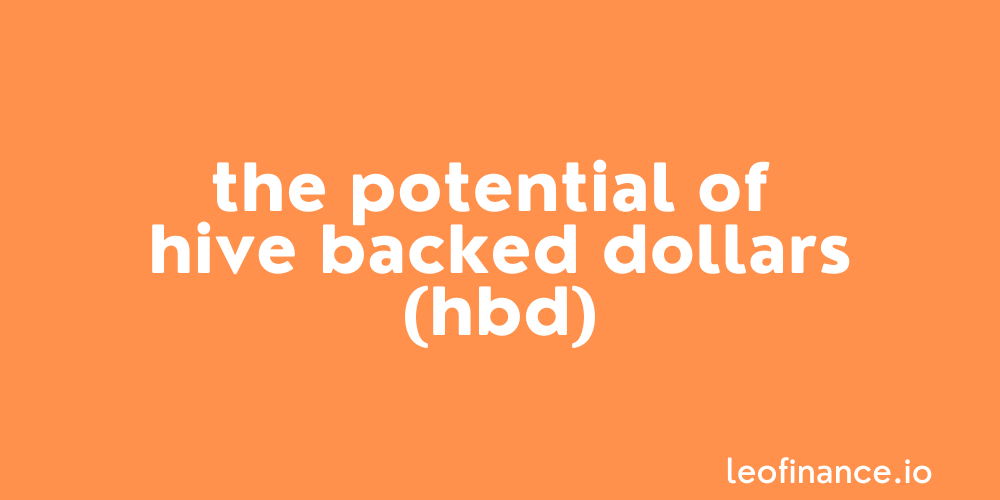 ---
A look at the potential of Hive Backed Dollars (HBD) and future impact on the price of HIVE.
There's no hiding the fact that I'm a huge fan of Hive Backed Dollars (HBD) and wholeheartedly believe it to be the key to Hive achieving true success.
The need for stablecoins is obvious and when we have algorithmic stablecoins such as HBD, reading mainstream news articles on how regulators are knocking down the physical doors of collateralised options in order to class them as banks, is just laughable.
While they can theoretically get their greasy mitts on the supposed (lol) bank reserves behind collateralised coins like Tether, there is just no regulating algorithmic stablecoins.
The metaphorical train has already left the station long ago and the tech we can already see behind our very own blockchain's solution makes this focus an utter waste of time.
But hey, it's not worth my time worrying about how foreign government agencies spend their time and resources.
I'm just a humble blogger sharing my thoughts on the potential of Hive Backed Dollars (HBD).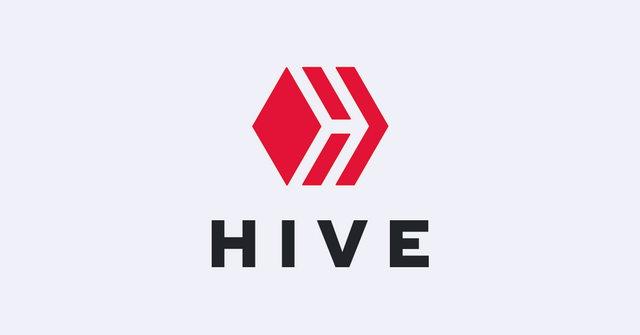 The Road To 10 Billion Hive Backed Dollars (HBD)
Logging into LeoFinance today and seeing pro-HBD content, like Task's road to 10 billion Hive Backed Dollars (HBD) blog trending, is great.
In this blog, Task brought up the size of other stablecoins and where HBD sits in relation to other stablecoins currently on the market.
The most popular stablecoin is the (maybe) collateralised Tether at 75 billion tokens issued.
Compare that to the 14 million HBD (23 million HBD in circulation minus the 9 million HBD that are locked in the HDF) and you can see truly how small-fry we currently are.
You may notice that I keep writing that Tether and its other collateralised stablecoins may have the backing that they say they do.
Well, they also may not have what they say they do backing them and that's just the point.
We've all come to the conclusion that they use more than a simple 1:1 USDC:USD ratio as collateral and in fact use a mixture of cash and other assets.
All it would take would be a sudden market shock to those unnamed assets and a semi-substantiated rumour for Tether to be hit with a modern-day bank run where people are happy to liquidate their holding sub-$1 out of fear it will go to zero.
This is a real risk that stablecoin holders face and that means that there are potentially hundreds of billions of dollars in play for an algorithmic stablecoin like HBD.
When you look at it this way, a jump from 14 million to 10 billion HBD doesn't seem entirely farfetched.
HBD's impact on the price of HIVE
Before we start making some projections for the HIVE crypto price if HBD started to gain some serious traction, we need to talk about the haircut rule.
As we previously discussed in the HBD guide I've linked to above, the "haircut" rule directs the blockchain to stop producing HBD when it becomes more than 10% of the total value of HIVE.
If you're invested in HIVE, I'd encourage you to properly dive into the mechanics behind HBD, but the haircut rule is basically designed as a safety mechanism to stop HIVE from death spiralling into oblivion.
This is a concept explained really well in one of edicted's blogs which argues the HBD 10% debt haircut is too low and I tend to agree.
To the point where I now see an increase to this level as being an inevitability.
Now, going back to HBD's effect on the price of HIVE.
If we were to see a sudden shift in the stablecoin landscape that meant even a small portion of that current 100s of billions of dollars were instead funnelled into HBD, the effect on the price of HIVE would be monumental.
In the midst of last week's HIVE pump, we celebrated HIVE's market cap going above $1 billion.
Lol, so get this.
If the above scenario played out and we saw an increase of HBD up to 10 billion under a 20% haircut rule, then the market cap of HIVE would be something like $50 billion.
HIVE with a $50 billion market cap would put the token price well over $100 and break us into the top 10.
This completely ignores all of the development going on around web 3, gaming and my personal favourite growth niche of Hive DeFi, moving the price needle on the back of an increase in HBD alone.
Once again, these scenarios aren't totally in the realm of fantasy and there's no doubt that the potential is there.
Bottom line on the potential of HBD
The bottom line and conclusion you draw from the potential of Hive Backed Dollars (HBD), should be somewhat obvious.
If anything like the scenarios we've talked about above plays out around HBD, then you are going to want to be in a position to take advantage.
So yes, right now you should buy Hive, power it up and get involved in the absolute myriad of opportunities this blockchain has to compound.
This is not financial advice.
Best of probabilities to you.
---
Direct from the desk of Dane Williams.
Why not leave a comment on what you think about the potential of Hive Backed Dollars (HBD). All comments that add something to the discussion will be upvoted.
This Hive Backed Dollars (HBD) blog is exclusive to leofinance.io.
Posted Using LeoFinance Beta
---
---