2nd Ever Gladius Case Opened!

Good Evening everyone! Popped on for a quick post, wanted to share the results of opening my 2nd ever Gladius Case. You earn merits which are used to purchase these cards from participating in guild brawls. Im new to the game so im very lucky and blessed to have been accepted into a top 100 Guild named Wax Street Bets. They are a great group and Im very happy to be a part of the team. Without further ado:

The Loot: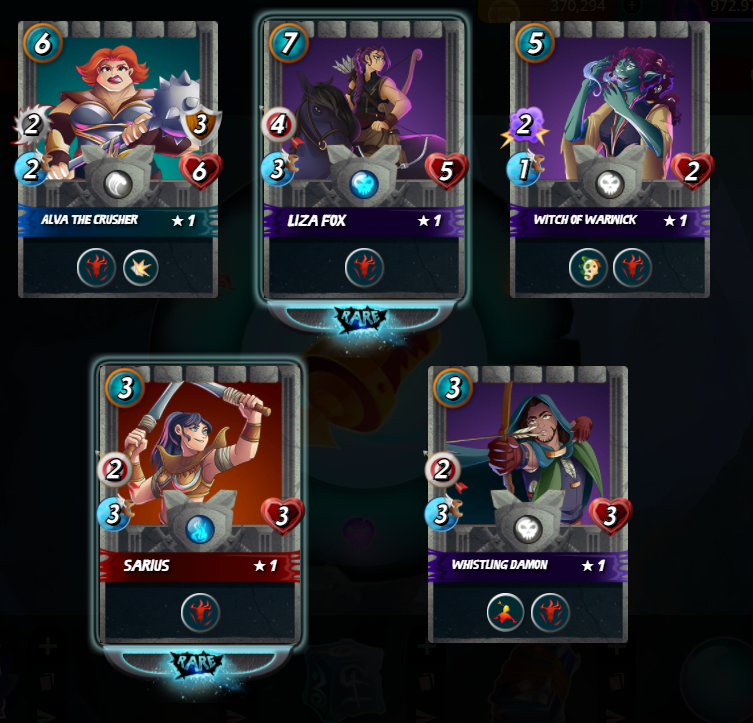 Im very happy about Alva the Crusher, that shield ability works wonders with gladiator cards especially with the earthquake ruleset, damage per round is reduced to 1. Liza fox is nice, my first range with 4 damage i believe. Also Sarius and Whistling Damon are great plug and play cheap range cards. Witch of Warwick is very intriguing to me because the life leech will increase his hit points by 1 every time he attacks but also the bloodlust will increase his damage and life by 1 each time the card lands a kill. This one really has the potential to become a powerhouse with luck.


Hope you all have a great night thanks for reading!
Feel free to comment if you have any questions or thoughts I always try to upvote any comments and soon ill be giving pizza, luv, and beer to my commentors.
---
---