Rising Star Game on Hive, New Player
Hello Everyone ForsakenSushi Here!
I am a Splinterlands player and Stock market investor. I saw talk of this game Rising Star, it is a time based music game where you can collect crypto (Starbits) and NFTS. Here is the Link to the game website:
Rising Star Game


After my 3rd day of casual play here is the list of my current completed missions or "achievements":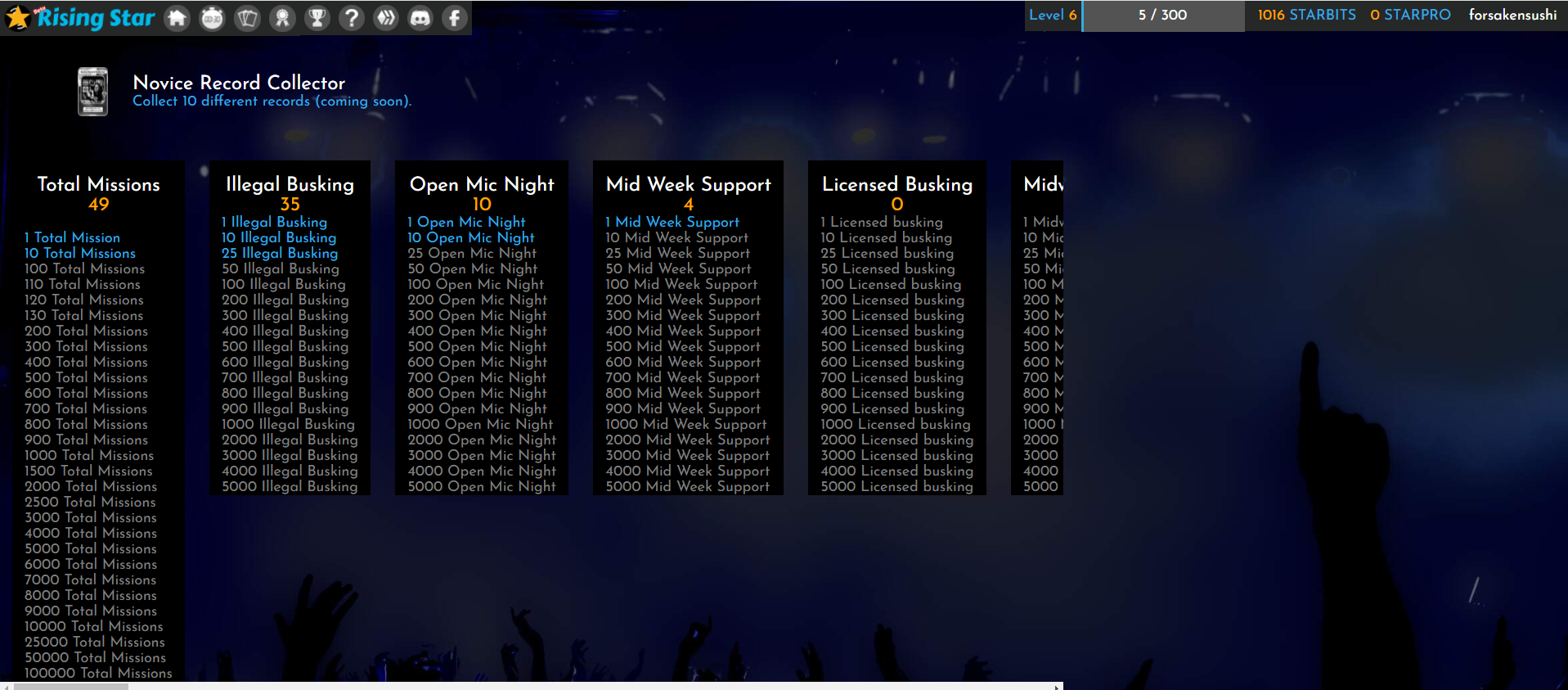 The first day I just did the first mission repeatedly not noticing I was gaining drunk fans. They are temporary and add to the max starbits you can gain per mission and also the higher level missions require increasing amount of fans. So at first when you havent bought any cards you need to repeatedly do the first mission until you get lvl 2 and enough random events that gave you fans to move onto the next mission.

I bought 3 Packs with DEC from Splinterlands rentals.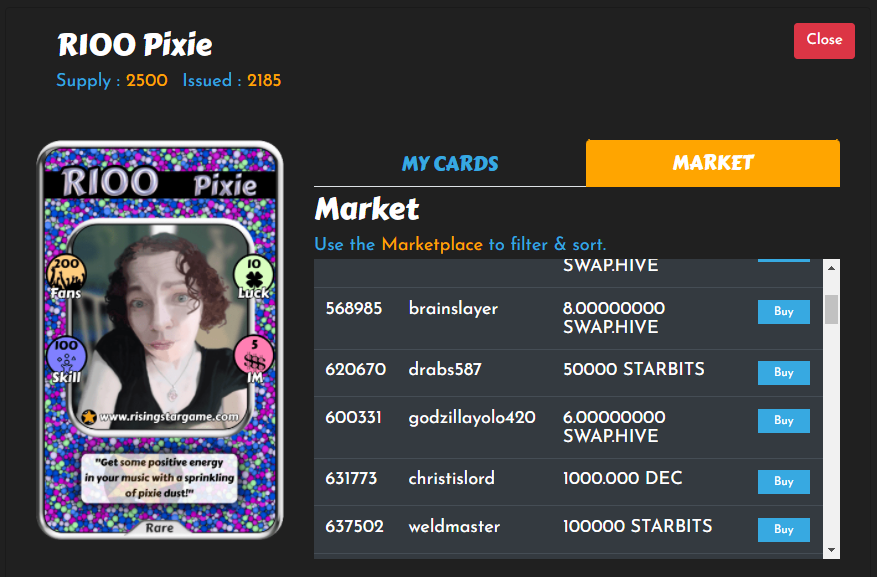 Pixie seems to be the best card I got from all the packs, She allows me to complete up to the level 8 mission just with her stats! She seems to be selling for 6 to 8 hive, or 50k to 100k starbits. It costs 10k starbits per pack. So hopefully it was a good drop, my game knowledge is so low Im not sure because after all its just a rare. IT is almost out of print though, so cool!
---
---