Saturday Savers Club! Week #11 May 14, 2022 ---Buying on the dip! Doubling my annual target for hive power! Fortune Favors the Bold!!!--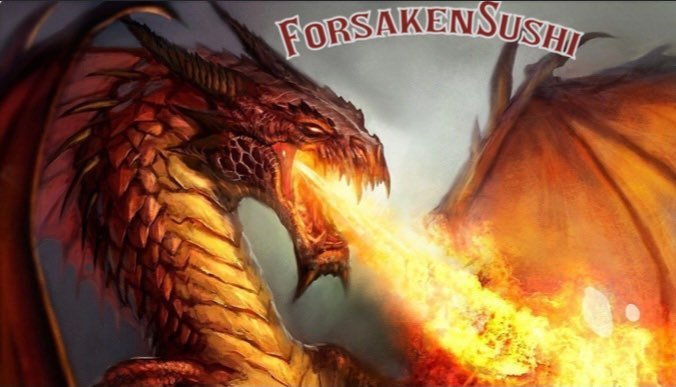 Welcome back to another edition of the Saturday Savers club. Please remember everything that follows is an account of my situation and my opinions, and are not financial advice. Today I am happy to report substantial progress towards my end goal for 2022 of:
- 5000 Hive Power, 200,000 SPS, 50 EDSM staked, 100 EDS, and 300 SPI.

Accumulation needed to achieve goal Based on estimate of 30 days/month, 40 weeks for 10 months for 2022:
1. Hive Power--357.8 per month=====89.45 per week===== 11.92 per day
2. SPS--------6,494.5 per month=====1623.625 per week===== 216.48 per day
3. EDSM------- 4.4 per month=====1.1 per week=====0.147 per day
4. EDS----- 9.877 per month=====2.469 per week=====0.329 per day
5. SPI----- 24.717 per month=====6.179 per week=====0.8239 per day

=====Where Did this Journey Begin=====?
- As of March 3rd 2022 when I set my 2022 goals, these were my balances:
Hive Power-- 1,421
SPS--------135,055
EDSM------- 6
EDS----- 1
SPI----- 53


=====HIVE POWER=====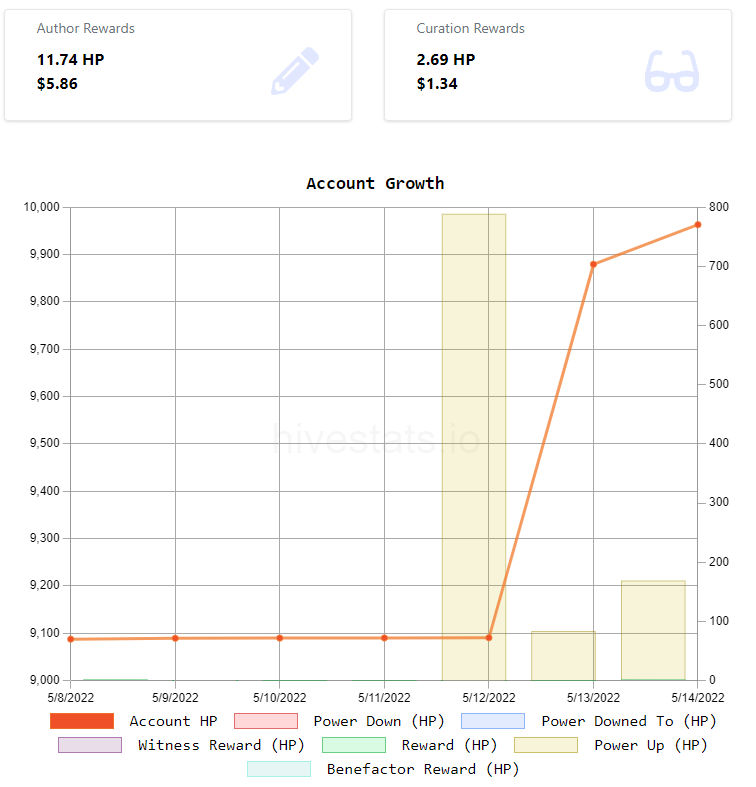 As of right now I have reached 10132 Hive Power so with todays update, I have officially doubled my annual target for hive power for 2022! I gained 1860 Hive Power since last week. The current hive price is $0.507 USD per hive. Hive has fallen an additional 28 cents since we last spoke! I started stocking up on hive as planned as hive has fallen a good 30% since last week. This has forced me to switch my current focus by taking advantage of the fact that with the hive price decreasing, the per hive value of many splinterlands assets went up(like dec and sps), allowing me to sell for a tax loss while gaining hive to power up.


Since our last update I have added a few leases to the portfolio (net 3000 hive increase in leases from last week) This increases my daily liquid hive payout from 2.378 hive to 3.507 hive. A near 50% increase! Passive income, slow and steady wins the race. My overall lease portfolio yield decreased from 13.7% APR to 13.2% APR this week. Still a wonderful rate of return and fits my current desires.

=====SPS=====

-No update to staked SPS count, 19k from 2022 target.



Last week I took my SPS airdrop from 211.8 SPS a day to 278 SPS a day. Adding 66.2 SPS a day in income.
This week my airdrop went from 374.5 SPS a day to 284.4 SPS a day, a decrease of 90.1 SPS a day a decrease of about 25% for my daily sps airdrop income. I decided I would prefer to diversify my asset base into hive at this opportunity, the markets seem very oversold, and I want to average in, I dont know when the bottom will occur, but we will find it at some point and everyone will rush to enter, and I will be sitting pretty. So I emptied my dec/sps liquidity pool, swapped for hive, bought 2 million SIM for dCity and went on a shopping spree there, and powered up nearly 2000 hive.


=====EDS/EDSM=====

No change to EDSM miners. Although my EDS is down 4.76 from last week, technically its up 0.24 because I have 5 EDS up for sale at the moment and they are not reflected in that balance.

=====SPI/DHEDGE=====


Added 3.58 SPI this week. Also cancelled all outstanding sell orders for DHEDGE.

Make savings a regular habit. Start small, but Start Today! The earlier you start, the more time you have for your money to compound and the less you have to put in. Best wishes everyone!

See you for the next update on my savings progress next Saturday!

---
---