SPLINTERLANDS DAILY QUEST REWARDS | 11/17/2021 -- Gold 3 <<6 Chests>> Fastest Climb back up ever for me!

Hello Everyone, ForsakenSushi Reporting In!!!
I hope you are all having a wonderful day. I am super excited today for the third day of the season and enjoying my life here in splinterlands a lot. It's Wednesday, November 17th 2021 here in the United States. Today I am sharing my daily quest rewards in the Splinterlands with you and my season Rewards from Gold III. Today's quest was to use a sneak monster and win 5 times. I completed my quest while making quite a lot of DEC again! I was still earning around 50 DEC a win this is quite amazing! Currently, I am playing in the Gold III league and I was rewarded with 6 loot chests for my daily. This is the quickest ive ever climbed back up from Silver back into Gold III, which im super happy with because my deck is built for Silver league caps, none of my summoners can even support gold level monsters yet here I am in Gold III! The beginning of the season always has lots of pro players with amazing decks because everyone gets dropped down, so dont be discouraged!!


So lets get to the Rewards!!

Daily: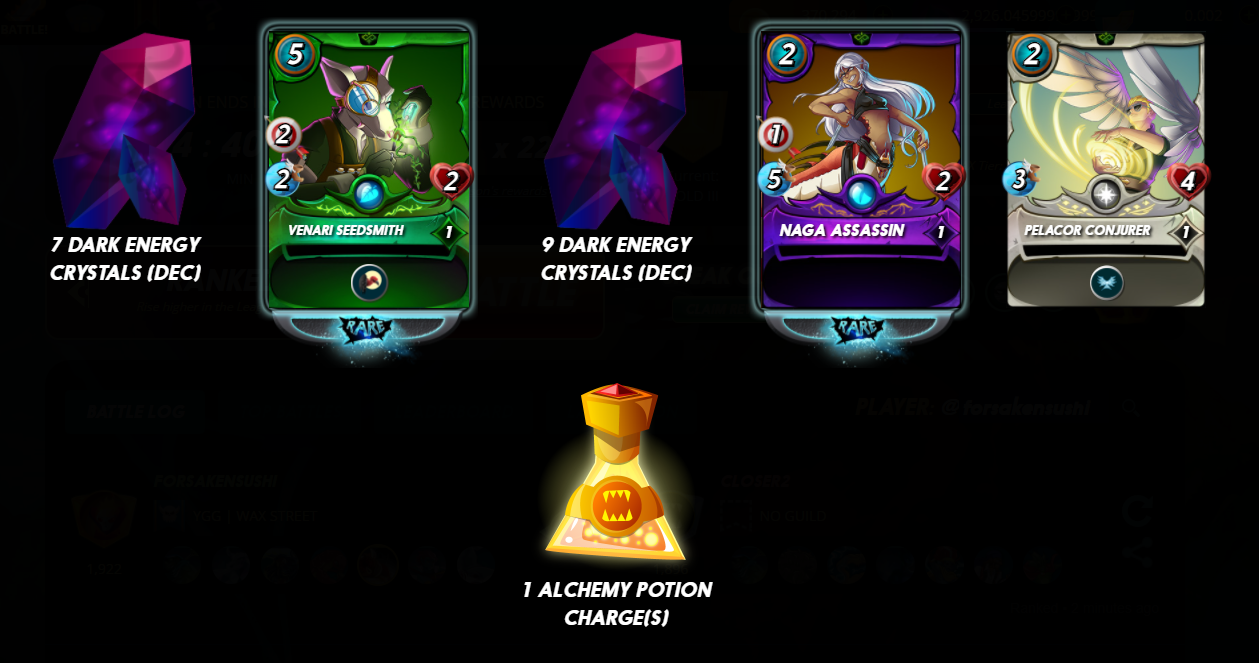 Total Loot:
2 rares
1 commons
1 potions
16 DEC

Situation: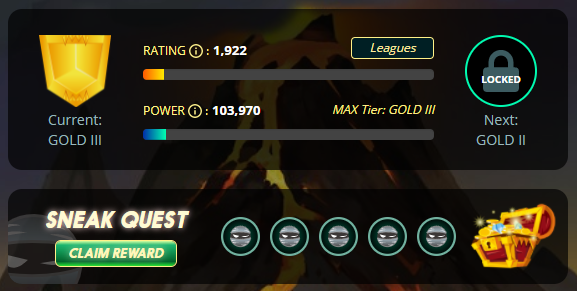 Honestly, im pretty satisfied with this pull today. With a 50% chance to get cards, and 2 out of 3 of my cards are rare. And of course we wanna stack those pelacor conjurers! I also think the seedsmith will be worth good money in the long run due to scavenge, I already built a lvl 3 copy for my silver Earth deck. Im amazed with how much ive been able to learn while playing about crypto and also been able to utilize my market skills in a game to make real money. Thanks for taking the time to read today! Hope you have great luck also.
---
---