AteXoras (ATX) Token - Preparing for 2022 😎

(some of you might know that there is only one ATX token issued to history)
Acknowledgments
To explore the edge of something is usually hard. Bringing new ideas, technology, and revolutions to this world, even harder! Back in 2020 when HIVE forked I was a bit reluctant with the "what's next" facts, but soon everything quickly changed my mind and when I saw the evidence speaking by itself, it was like 🤯😲😎 - mind blowing! (in case the emoji was not clear)
Around the same time, my mind warped throughout many places, seeking a new purpose for what I never had time for. And that was, playing more and working less... with technology I mean.
Being a person that loves to explore, I have set my ideals into the lines of exploration as the primary objective of my forthcoming future on HIVE or any other blockchain for that matter. The target was, successfully achieved. I am satisfied! - not going to stop there, but at least I can say I reach where I wanted. Phase 1 is complete!
Also, a HUGE "thank you" to all the HE (HIVE-Engine) witnesses that engaged with their trust/vote in my exploration and contribution with @atexoras.witness ... it has been magnificent so far! Learned LOTS! Hopefully, I can continue to help with my own stuff.
The Creation
Having such great memories from University and given the fact almost all my mates are scattered across the globe, this feels almost like an honor - What?!!! Are you crazy? Have you drunk stuff? - (others thinking).
I will explain... Back in the days, we had this amazing saying that would go like, "Até choras bébé" - meaning, "you even cry baby!" - used as sort of a teaser for when you are trying to say, "I told you so" in a funny, sarcastically positive way.
On so, I decided to stamp that memory forever on blockchain history and create AteXoras (ATX) token... a symbolic token recording all those good times, back in my time. Priceless!
It's almost ONE year! 😍 "Até Xoras bébé!" heheh

And the date (17 Dec 2020) has even greater meaning! And she does not even know... 🤣 😉 😎
You can't expect life to NOT have metaphors or riddles that some people don't quite understand unless they are inside/within it... This is normal, and I see it as a sort of open encryption that is only short-timed-proof but at the same time, a recording of what it's left on life from our own existence into the future history. I will either regret or be very proud! Either way, worthwhile the experience, pathways.
Issuing details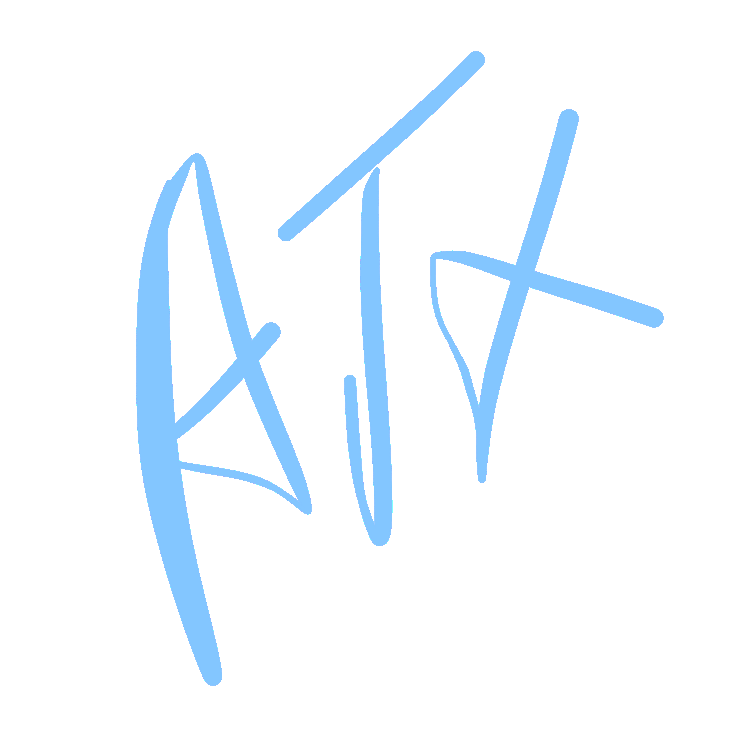 When I created this, I had some ideas that eventually shifted/adapted around my initial strategy. At the writing time of this post, the token has the following details:
Name: AteXoras
Symbol: ATX
Precision: 0.00001 (5)
Circulating: 1.00000
Total: 1.00000
Max: 1 000 000 000.00000 (one billion)
This year there will likely be no changes on this. More updates will come when possible.
All logos are authentic and personally designed by my own hand!
The role of the AteXoras 🍻 Pub (@atexoras.pub)
This was not in the plans, but when I saw the idea previously left by a former Steemian user, I thought it was something I could give a go. And then decided to shape it in my own way.
A place to spend as much as you can, learning and sharing about whatever you feel like to. Meeting new people and consolidating different ideas. And maybe one day something even greater can come out of it. It is a way for me to kickstart the beginning of something without committing the time I don't have. I still believe!
Lots of work and time have been invested into it (some monetary things too, but I am ok for now, and I understand they need to exist), but not just by myself. Collaboration on learning together and having some fun became key concepts of the Pub and they are thanks to everyone that comes around, not just me.
Recently there was a necessary twist on the Pub rewards to kind of prepare things for the next phase. The idea is still the same - not taking anything for myself - and being only holding the bare minimum to survive from what people can provide. The rest is to give back to the community! And as much as possible, playing along the lines of the fun and technical collaboration.
The Pub will continue to build on BEE tokens for now to support the @atexoras token next phase, and new excitements for the Pub customers as the reciprocating effect.
The 🤩 Milestone!
I wanted to use this post as a validation mark and future promise that it's not a lost cause. And I need help, yes! But even if I don't get it, I will not give up. I have been here for too long... and this is somehow a joy of the experience. Not going to just drop it because I don't have the time I need. In due time...
So, and because there is only 1 token issued, I thought about making it real, even if there is nothing built yet on top of the ATX token. I mean, not anything public yet 😁. Surprise is a key element of strategy.
Back in this post, made by @goldmatters, I got lured (by my mind) to give it a try to something shiny! And when the thing arrived, I was like 😳 - o my... ATX!
Looks 😍 soooooo 🤩 amazing!
I know... it's just the pride working throughout the veins. But it's something really cool to show off... similar to those "Youtube" shinning objects, but in this case, with your own mark!
I can't yet comment on more about it, but, please admire your own work/creations and don't give up. Those are my wishes for everyone.
---
🍀 For a great 💪 cause check this quick post about #tourettes 🤯 call for ⚡ action!
It will not take more than a few seconds of your time and potentially make many lives happier. Thank you for even considering reading it.
---
🖐️HIVE5's!
Have fun, good luck on all the gaming, and lots of teaching "how to play" to new players.
For #news about the #HIVE blockchain, and other stuff. I am following all users!
In addition, if you are looking for a nice place to either reach out, share or just have a great time, come along to @atexoras.pub gatherings. We welcome everyone on the HIVE blockchain.
👉 Vote for Witnesses
@forykw is running 😎 @atexoras.witness
Hive-Engine here (voting uses staked WORKERBEE)
Hive here (voting uses staked HIVE)
---
🐝 Hive Blockchain Games 🎮
| Year | Title | Post link (👆4+ℹ️nfo) |
| --- | --- | --- |
| 2021 | The ecosystem is expanding! | (credit @solymi) |
| 2020 | The power of having fun! | (credit @doze) |
---
💳 Cryptocurrency Cards
---
---