AteXoras 🍺 Pub NFTs Giveaway - Find Forky at HiveFest 2021

(it's almost time and I am guessing a very long and exciting weekend for many of us. Enjoy the moments and learn as much as you can)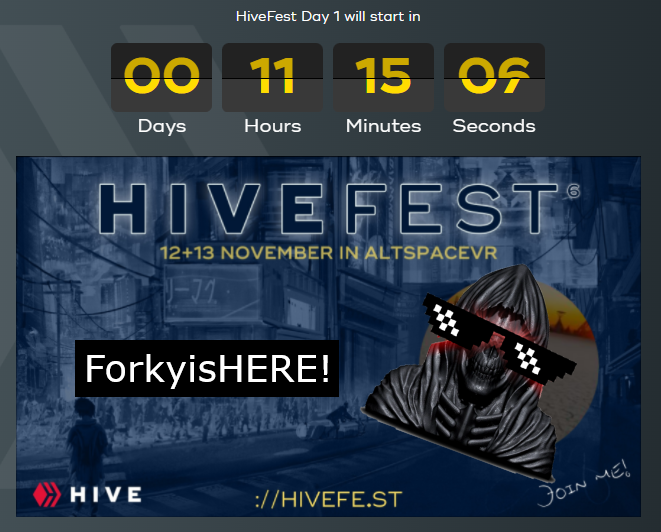 The idea is to play a fun game and motivate people to attend the HiveFest where they can learn a whole lot of great stuff and hopefully have a great time. I surely had one last year, so I would not miss this one if I had the chance. That's why @forkyishere will be going this year!
Give also a quick check on the agenda before you head there.
What's being offered?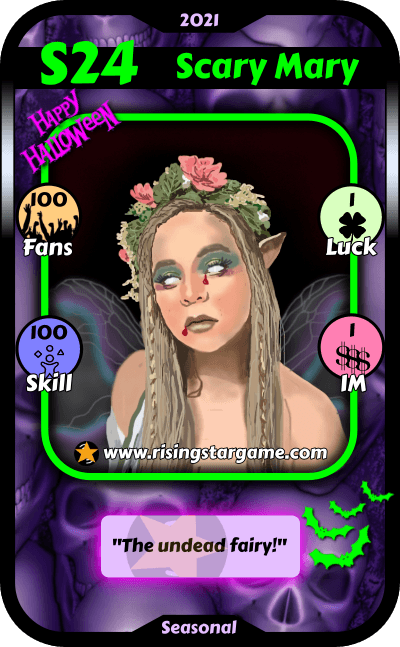 "Special Priority" curation (by @forykw) of your posts with #foundforky tag. These will be valid for a week after the HiveFest 2021 starts. No user limits, but at least one post per user is guaranteed.
"S24 Scary Mary" #NFT card of @risingstargame for the first lucky ones that find Forky! (the value of this NFT is around +15k STARBITS at the moment, around $4):
2.1. There is a maximum of 7 cards per day of the event (HiveFest 2021) donated by order of valid proof sent (more bellow).
2.2. The eligibility period for sending proof (described below) is from when the time HiveFest starts until the end of this post curation.
2.3. Only one NFT per user! Although because you will only know if you won a couple of days after the end of HiveFest 2021, I would encourage you to send 2 proofs (one for each day) if you can, since it will make your odds higher.
Potentially other tokens and great stuff. Sometimes even more valuable than the above!
How to provide proof?
@forkyishere will provide me with extra verification information, but the process is a 🖐(5) step simple thing: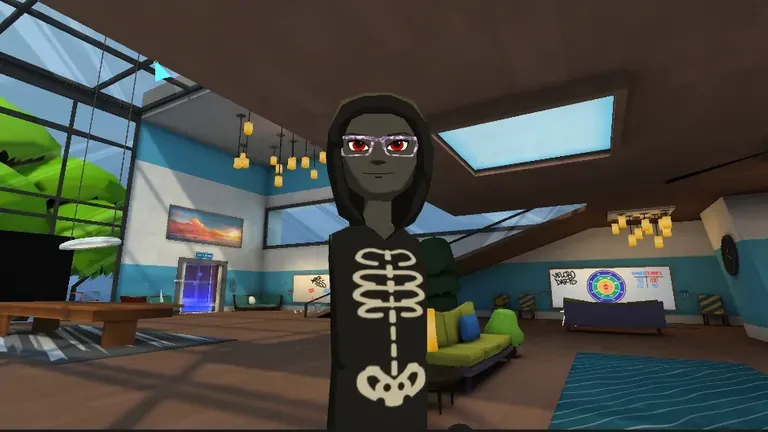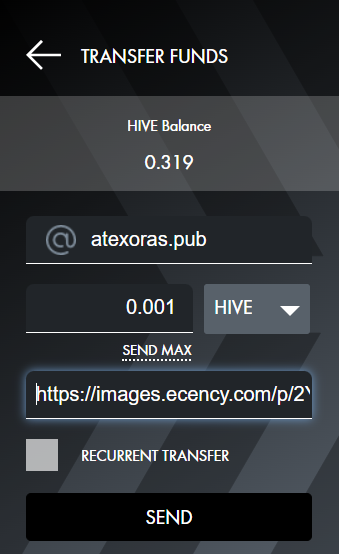 Take an in-game picture (or a print screen) where your avatar (your HiveFest Badge must be visible) and @forkyishere are both visible in that photo while attending to HiveFest 2021 (no photoshop please 😁). You can take more than one if you wish to... 🤣
Upload the image via any HIVE front-end just like when you are creating a post (you don't need to create a post straight away). You should get a link when you do this (for example, via peakd, ecency, etc).
Send either 0.001 HIVE or HBD to @atexoras.pub with that link in the memo field (encrypted or not), as the example (using Hive Keychain) on the right. The Pub will a few days later confirm your place, by sending you back that transaction. Regardless of you making it up to the 7 places on each day, there will be a transaction back with the same amount.
Later in the day or week (until the end of this post curation) create a post about your experience on HiveFest 2021 and use the #foundforky topic tag (any order is accepted). Example:

Drop your post link at the current gathering of @atexoras.pub (there will be a new one before the HiveFest starts) and check out others' pictures, grab a drink and relax for a bit.
For further details about the posts where these were announced, please check (although all you need is in here):
---
🍀 For a great 💪 cause check this quick post about #tourettes 🤯 call for ⚡ action!
It will not take more than a few seconds of your time and potentially make many lives happier. Thank you for even considering reading it.
---
🖐️HIVE5's!
Have fun, good luck on all the gaming, and lots of teaching "how to play" to new players.
For #news about the #HIVE blockchain, and other stuff. I am following all users!
In addition, if you are looking for a nice place to either reach out, share or just have a great time, come along to @atexoras.pub gatherings. We welcome everyone on the HIVE blockchain.
👉 Vote for Witnesses
@forykw is running 😎 @atexoras.witness
Hive-Engine here (voting uses staked WORKERBEE)
Hive here (voting uses staked HIVE)
---
🐝 Hive Blockchain Games 🎮
| Year | Title | Post link (👆4+ℹ️nfo) |
| --- | --- | --- |
| 2021 | The ecosystem is expanding! | (credit @solymi) |
| 2020 | The power of having fun! | (credit @doze) |
---
💳 Cryptocurrency Cards
---
---