My PiZZa 🍕 - Let's 🔥review this one!

PIZZA token 🔥🔥🔥
My pizza... just ate it not more than 20 min ago before writing this post.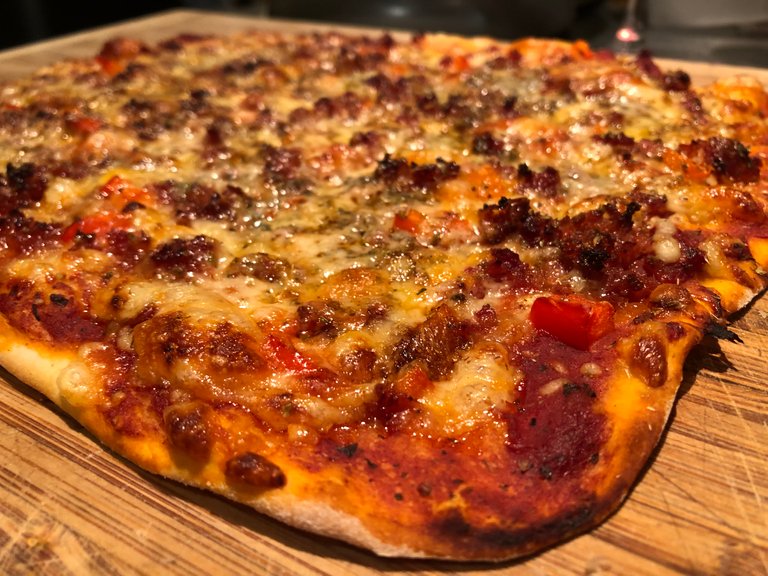 The Bases
My wife usually does the dow on "Bimby" (I can do it too, come on! 😅 we are just sharing tasks). Then I stretch them and produce them.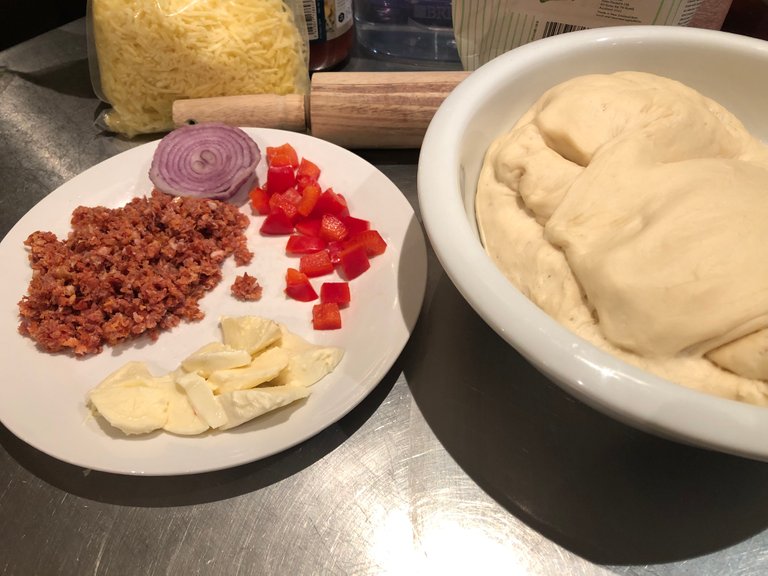 This was the first one, without capsicum. For my wife! It has a tomato base, 2 types of mozzarella, one more cheese, onions, and chorizo.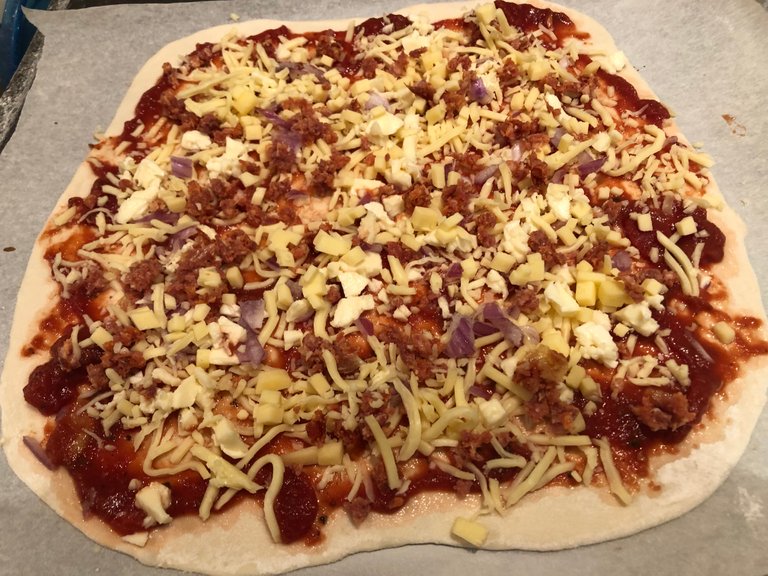 This one has the same as the previous one but added capsicum and NO chorizo.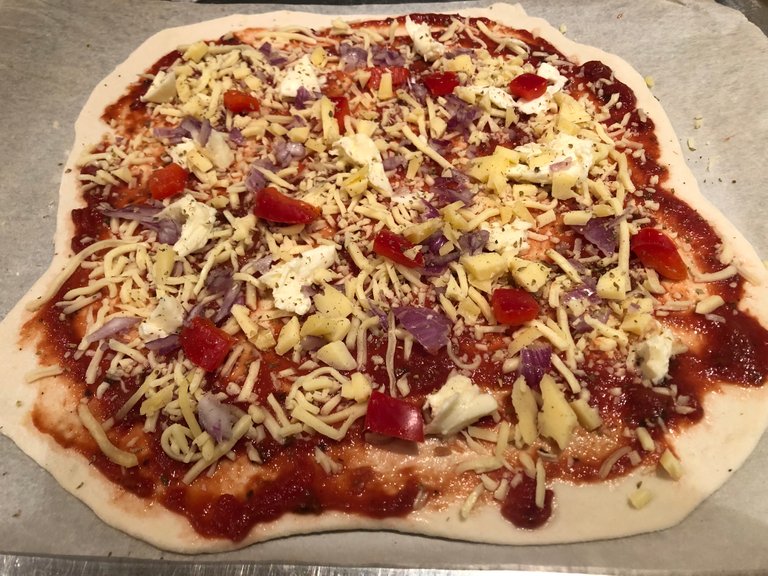 Then the masterpiece! All the above ingredients, with extra cheese and blue cheese. And of course my "secret" 😎 pepper seasoning!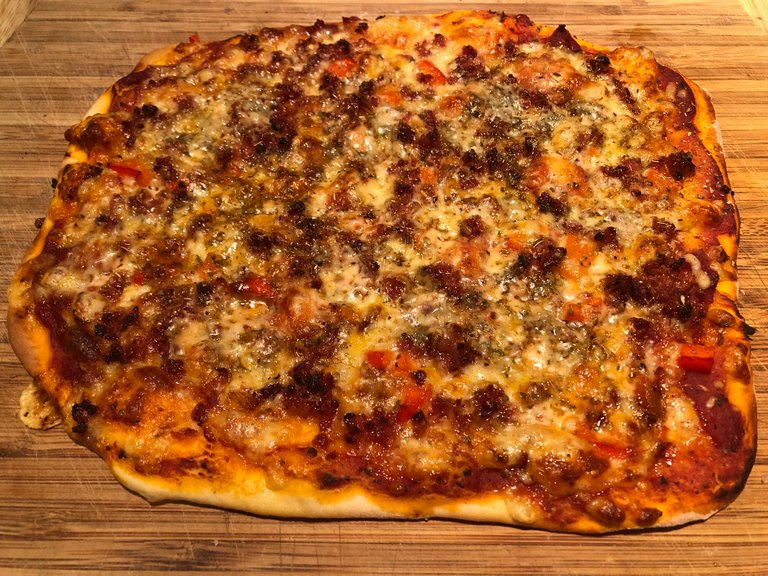 All pizzas have oregano topped on top for extra flavor when baking (yes, oregano needs to go inside the baking process).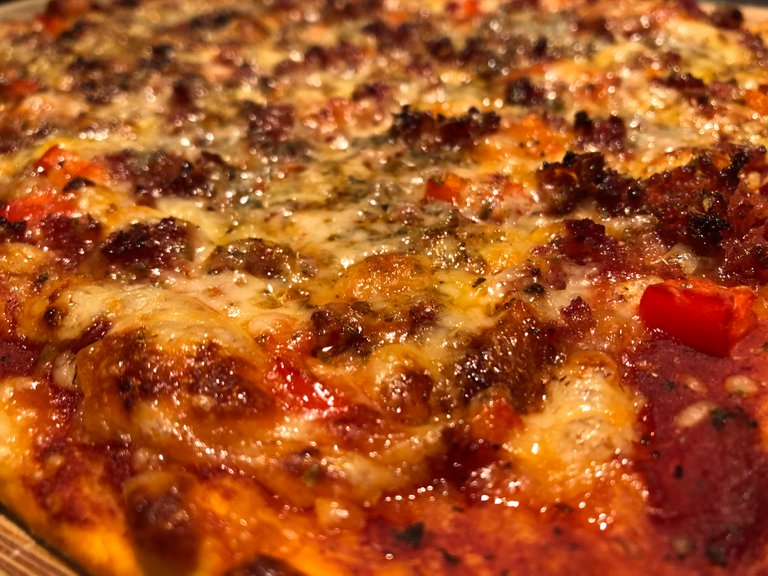 ---
🖐️HIVE5's!
Have fun, good luck on all the gaming, and lots of teaching "how to play" to new players.
For #news about the #HIVE blockchain, and other stuff. I am following all users!
In addition, if you are looking for a nice place to either reach out, share or just have a great time, come along to @atexoras.pub gatherings. We welcome everyone on the HIVE blockchain.
👉 Vote for Witnesses
@forykw is running 😎 @atexoras.witness
Hive-Engine here (voting uses staked WORKERBEE)
Hive here (voting uses staked HIVE)
---
🐝 Hive Blockchain Games 🎮
| Year | Title | Post link (👆4+ℹ️nfo) |
| --- | --- | --- |
| 2021 | The ecosystem is expanding! | (credit @solymi) |
| 2020 | The power of having fun! | (credit @doze) |
---
💳 Cryptocurrency Cards
---
---