(Esp/Eng) Receta de delicioso snack de plátano / Delicious banana snack recipe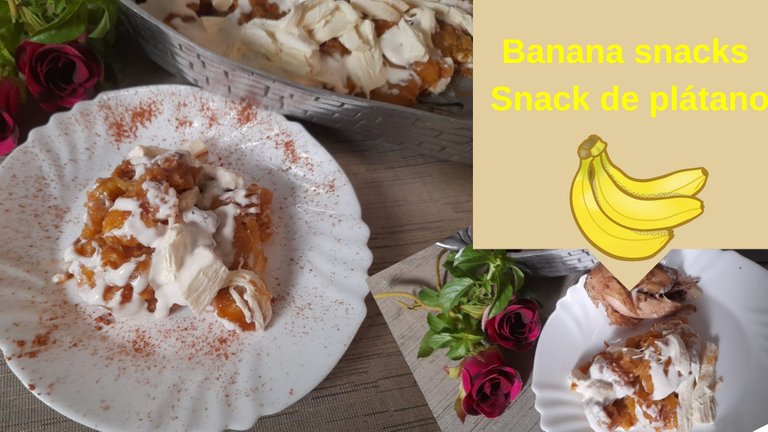 (Esp/Eng) Receta de delicioso snack de plátano / Delicious banana snack recipe
Hello my dear readers, I am pleased to write you this new post
Today I bring you a sweet and delicate recipe which you can use as a snack, dessert or dinner. You can use it as a side dish or as a main dish. It is a delicious dish that I have named ripe banana with honey and cinnamon.
I love to prepare this dish because in the area where I live (Villahermosa, Tabasco), is a banana producing area, so it is easily available all year round.
I have prepared several dishes with plantain, as I know that it is a good source of energy and contains many health benefits for its high content of potassium, vitamin C, vitamin E, etc.. You can get more information in the following link: Source: health benefits of bananas.
Depending on where you are in the world, the plantain may be known as banano or banana, in Cuba it is called guineo.
Over the years I have learned to prepare everything from desserts to savory foods. In this opportunity I will teach you how to prepare this delicious dessert or appetizer. Normally when we buy bananas this usually ripen quickly, if you want it to take a few more days I advise you to wrap them in a toper with a lid.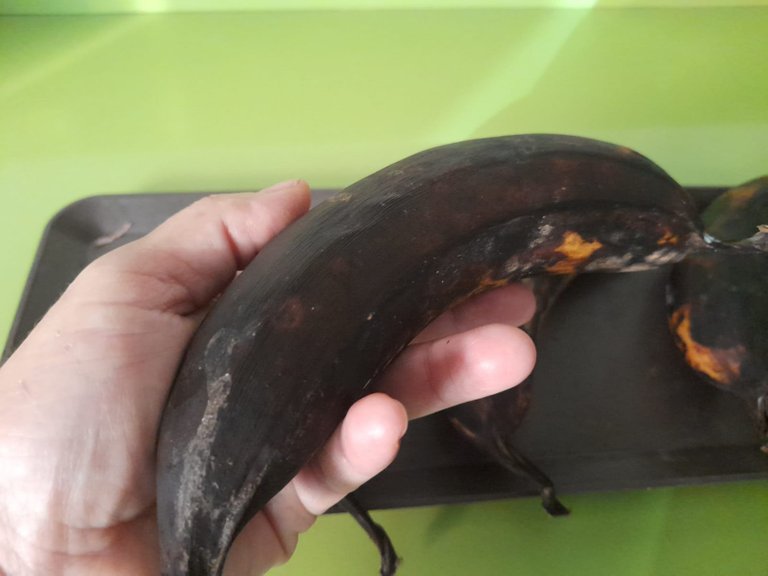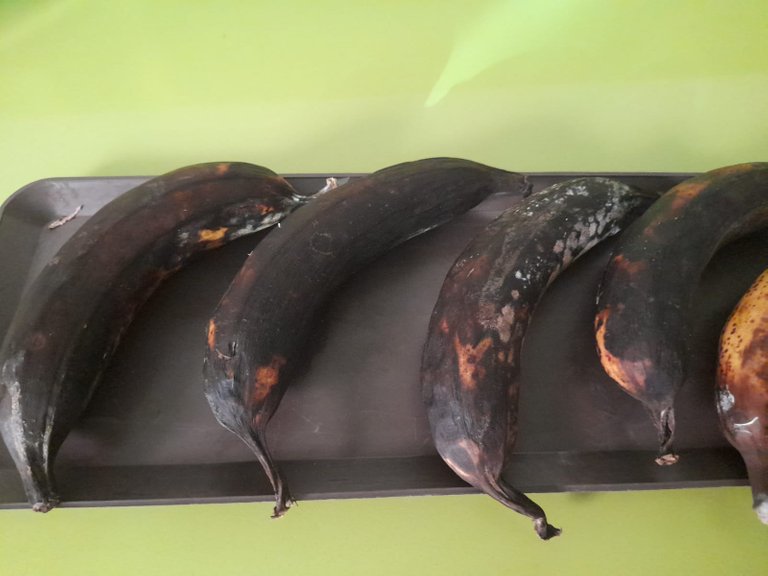 If you forget to keep them covered, it will happen that the peel of the bananas will turn dark color, this is due to the cold of the refrigerator that activate the enzymes of the same one forming a substance of brown color almost black. Although this happens the banana can be eaten perfectly.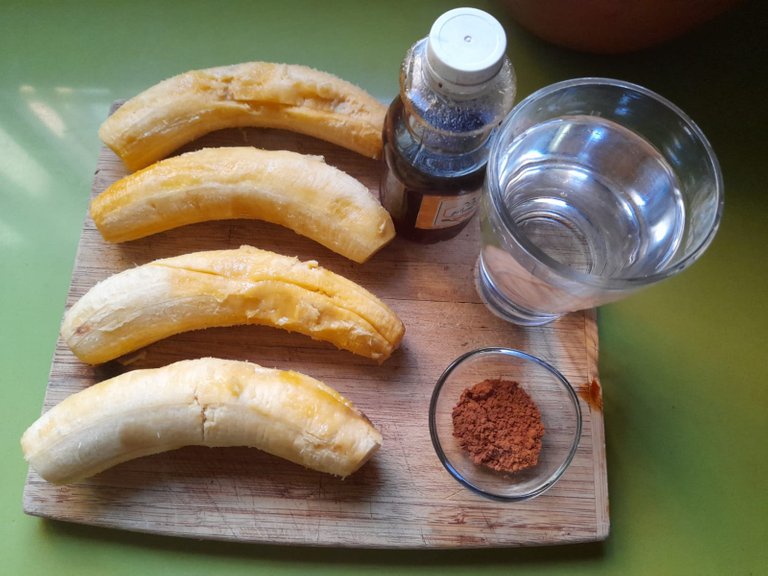 The ingredients to be needed are: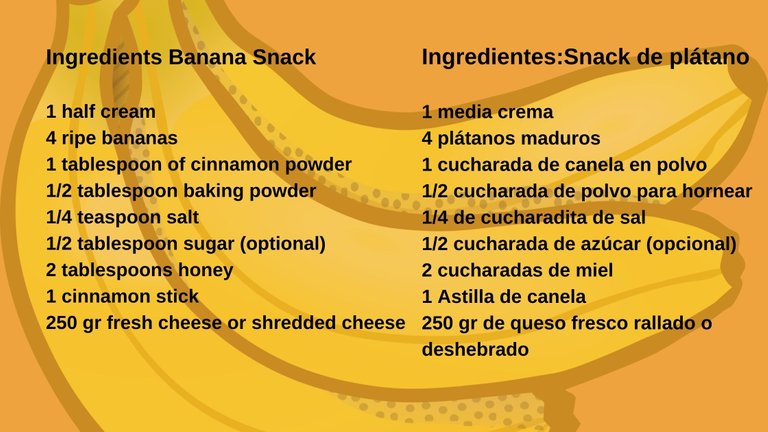 Utensils needed:
1 large saucepan or frying pan
1 fork
1 spoon
1 chopping board.
Procedure:
Remove the peel from the bananas, chop them in half horizontally along the length of the banana, set aside,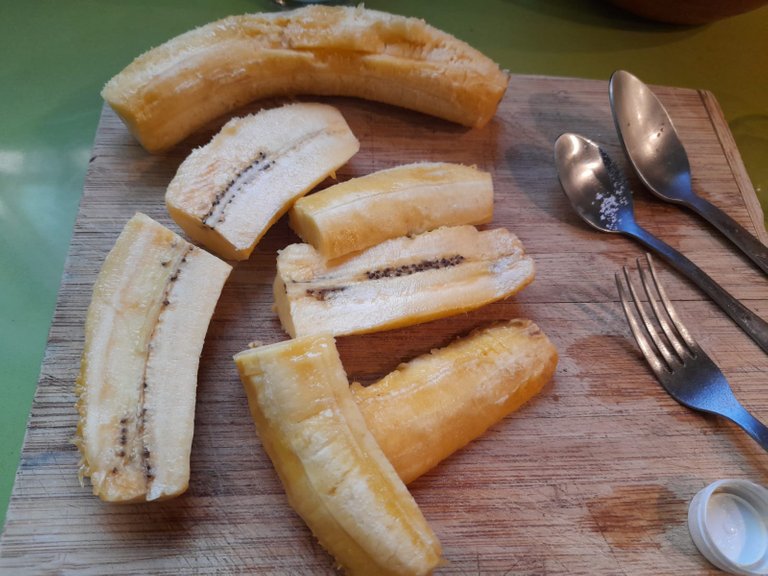 In a large saucepan, place one cup of water, 2 tablespoons of honey, half a tablespoon of cinnamon powder and a cinnamon stick, a pinch of salt and a tablespoon of sugar if desired.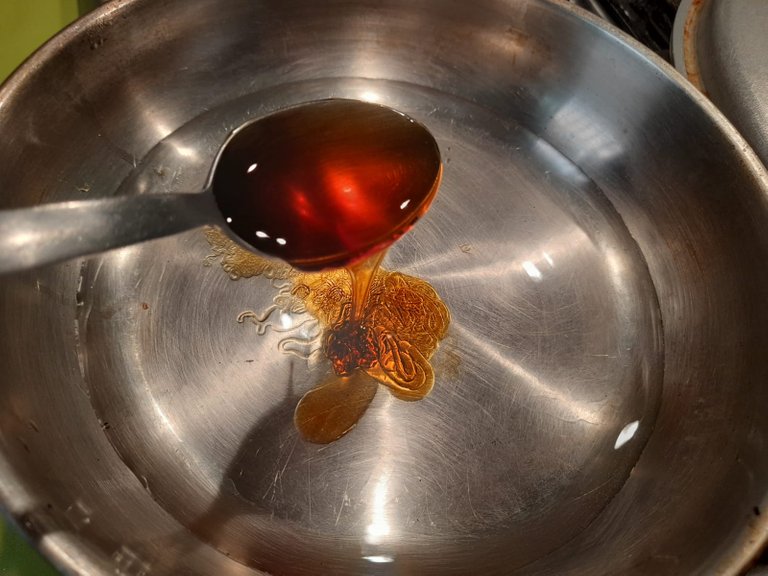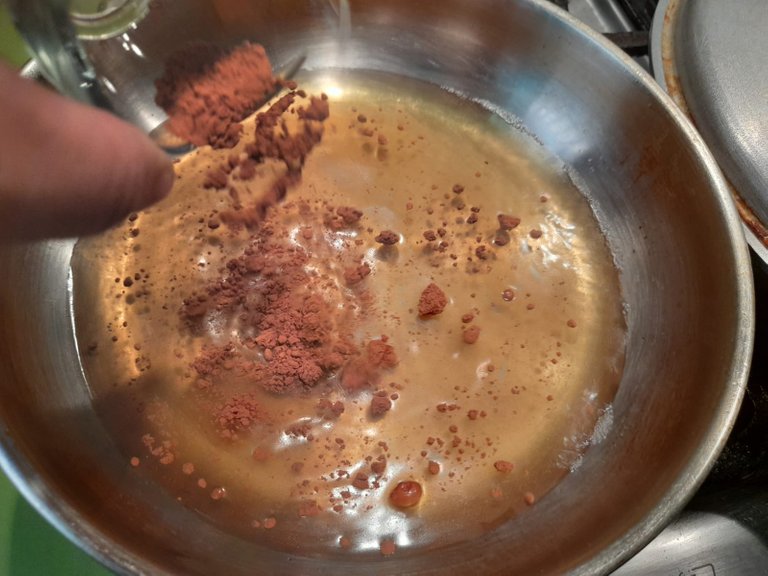 Bring this spice mixture to a boil and add the plantains distributed in the pan, cover them and let them cook for 10 minutes on both sides.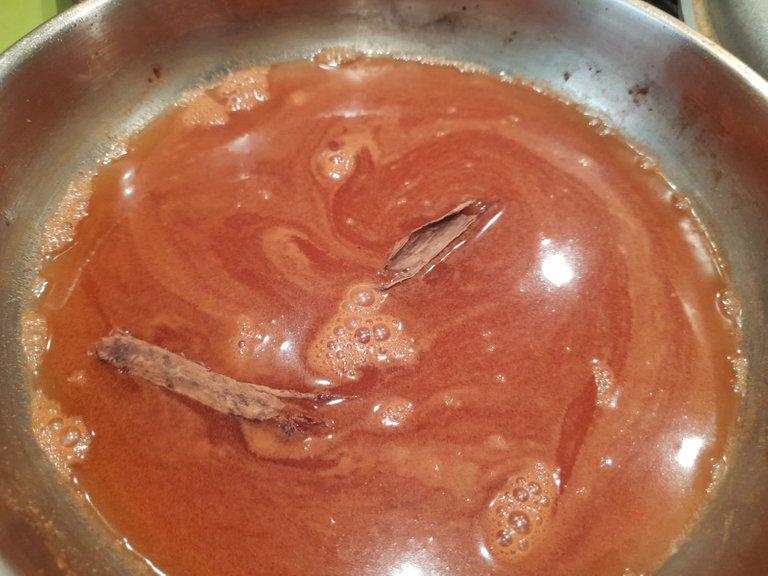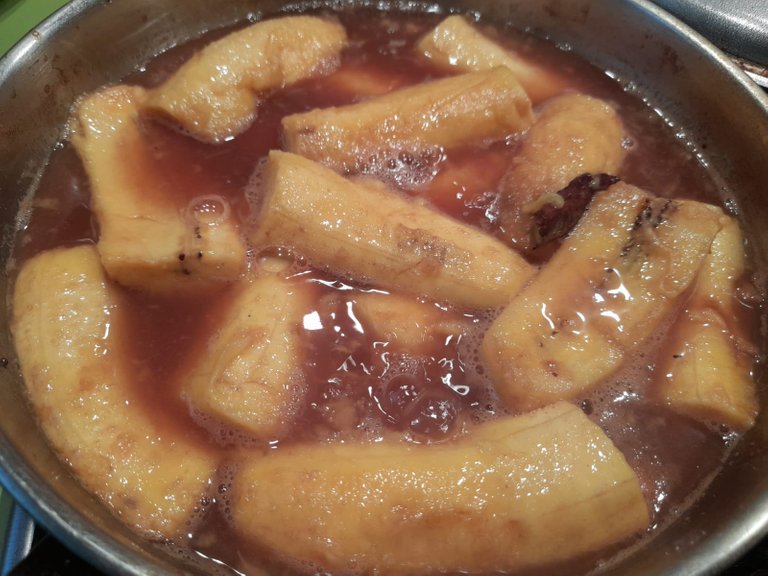 After this time remove the lid and check if it is well cooked, if not add 1/4 more cup of water. It should dry little by little and brown at the same time. At this stage add 1/2 tablespoon of butter (optional).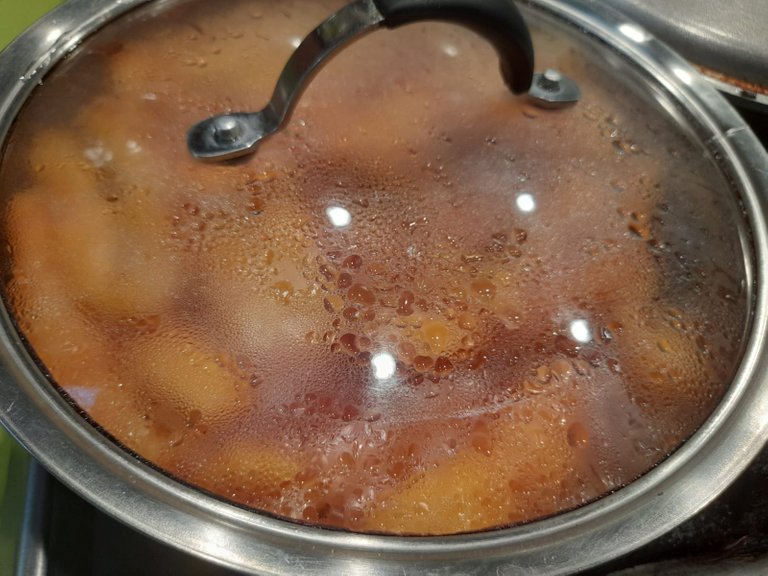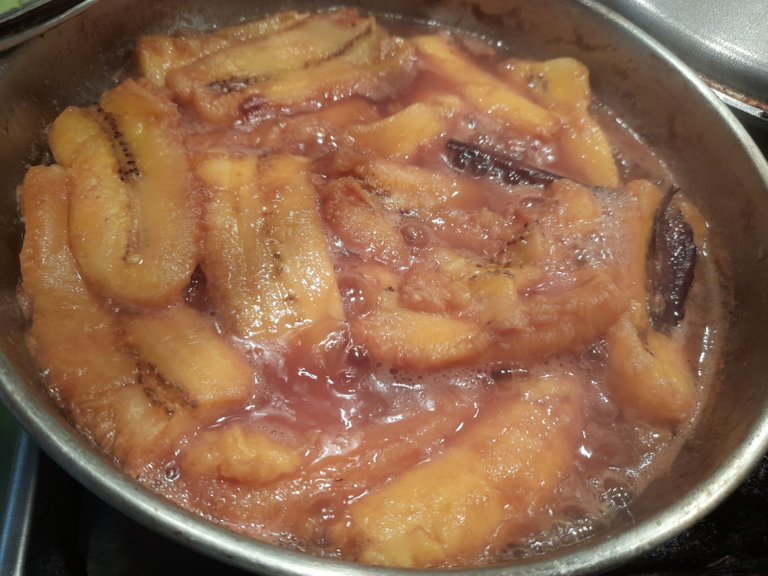 Remove from heat and serve in a wide tray, then add half cream and finally fresh cheese (you can use string cheese or grated fresh cheese).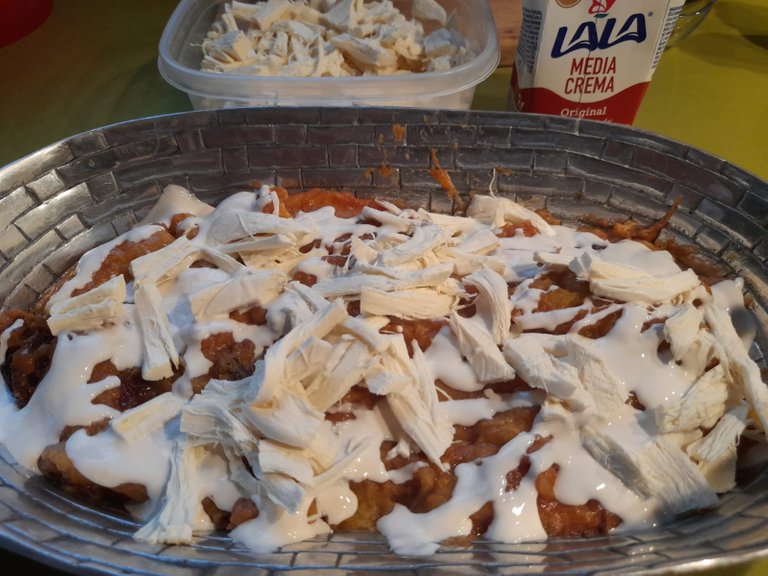 This delicious plantain is a little loose in texture, which makes it delicious to the palate as this combination of flavors awakens the deepest senses of the soul.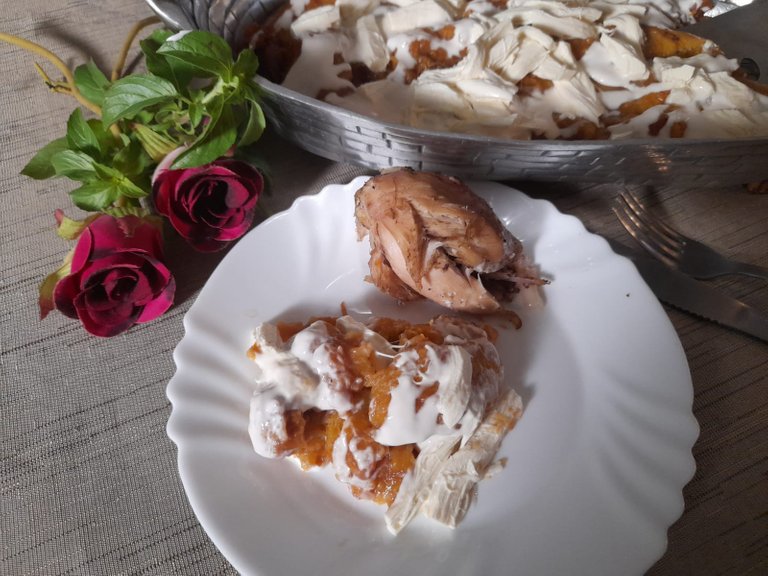 Dear readers, you are my inspiration every day to contribute my grain of sand to this community of food lovers and good eaters.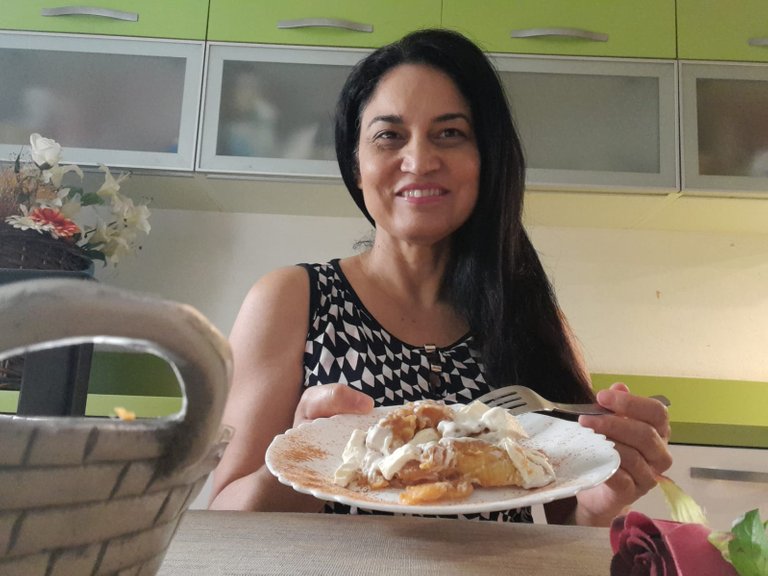 I would love to hear what you think of this recipe and if you have any questions, please contact me, it will be a pleasure to answer them.
Translated with www.DeepL.com/Translator (free version)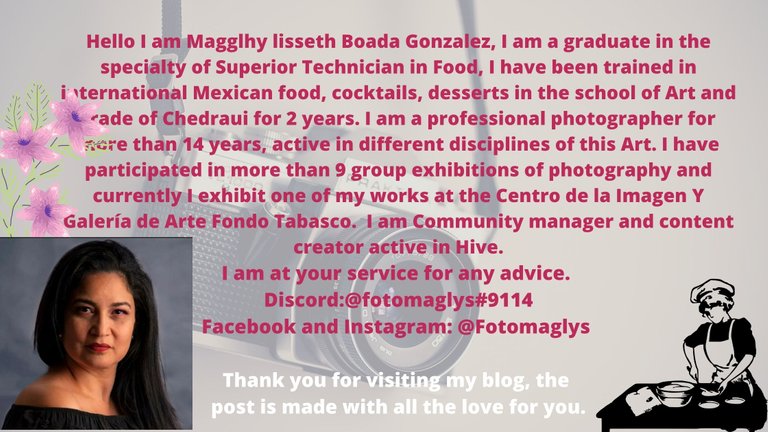 .
Hola mis apreciados lectores, me da gusto escribirles este nuevo post

Hoy les traigo una dulce y delicada receta la cual puedes ocuparla como merienda, postre o cena. La puedes ocupar como acompañante o como un plato principal. Se trata de un delicioso plato que le he puesto como nombre plátano maduro con miel y canela.

Me encante preparar este platillo ya que en la zona donde vivo (Villahermosa, Tabasco),es una zona productora de plátano, por lo que todo el año se consigue fácilmente.

He preparado varios platillos con plátano, ya que se que es una buena fuente de energía y contiene muchos beneficios para la salud por su alto contenido en potasio, vitamina C, vitamina E, etc. Puedes conseguir mas información en el siguiente enlace: Fuente: beneficios para la salud del plátano.

Dependiendo del lugar que te encuentres en el mundo, el plátano puede ser conocido como banano o banana, en cuba se le dice guineo.

A lo largo de los años he aprendido a preparar desde postres hasta comidas saladas. En esta oportunidad te enseñare a preparar este delicioso postre o aperitivo. Normalmente cuando compramos plátanos esto suelen madurarse rápidamente, si quieres que demore unos días mas te aconsejo que lo envuelvas en toper con tapa.

Si se te olvida guardarlos cubiertos, te pasará que la cascara de los plátanos se pondrán de color oscuro, esto es debido al frío del refrigerador que activan las enzimas del mismo formando una sustancia de color marron casi negra. Aunque esto suceda el plátano se puede comer perfectamente.

Los ingredientes a necesitar son:

Utensilios necesarios:

1 olla o sárten amplio
1 tenedor
1 cuchara
1 tabla para picar.

Procedimiento:

Quitarle la cascara a los plátanos, picarlos por la mitad horizontal a lo largo del plátano, reservar,

En un sárten amplio, colocar una taza de agua, 2 cucharadas de miel, media cucharada de canela en polvo y una astilla de canela, una pizca de sal y una cucharada de azúcar si lo desea.

Poner esta mezcla de especies a hervir y agregarle los plátanos distribuidos en el sarten, taparlos y dejar en cocción por 10 minutos por ambos lados.

Luego de este tiempo quitar la tapa y verificar si esta bien cocido, en caso contrario agregar 1/4 mas de taza de agua. Debe irse secando poco a poco y dorando al mismo tiempo. Colocarle en esta etapa 1/2 cucharada de mantequilla (opcional)

Retirar del fuego y servir en una charola amplia, despues colocarle media crema y finalmente queso fresco (puedes usar queso de hebra o queso fresco rayado).

Este delicioso plátano queda un poco flojo en su textura, lo que lo hace que sea delicioso al paladar ya que est combinación de sabores despierta los mas profundos sentidos del alma.

Queridos lectores ustedes son mi inspiración todos los días para aportar mi granito de arena a esta comunidad amante de la comida y de buen comer.

Me encantara que me comentes que te arece esta receta y si tienes esta duda contactarme, sera un placer aclararla.

Apreciado lector gracias por leer este post el cual es 100% original, la redacción, contenido y fotos son de mi autoría, las cuales fueron tomadas con la cámara del Smartphone Samsung A21s.

Traducción realizada con DeepL y realice los Separadores de texto en canva.
---
---